CHEYENNE, Wyo.—Sitting on the curb under the golden gleam of the Wyoming State Capitol, I have a front-row seat to the American West.
A line of vintage horse-drawn carriages parades up the avenue, followed by rodeo queens from around the country, clip-clopping as they ride past on horseback. Even the state senators and governor know how to ride horses—and do so in Cheyenne's Grand Parade. 
The parade is a treasured tradition during Cheyenne Frontier Days, a 10-day event in July that celebrates the region's Western heritage with rodeos, parades, concerts, and more. Cheyenne Frontier Days have been an annual tradition since 1897; today, it's one of the world's largest outdoor rodeos. 
While rodeo is the main draw, Cheyenne Frontier Days are packed with other events, many of them free of charge and suitable for the whole family.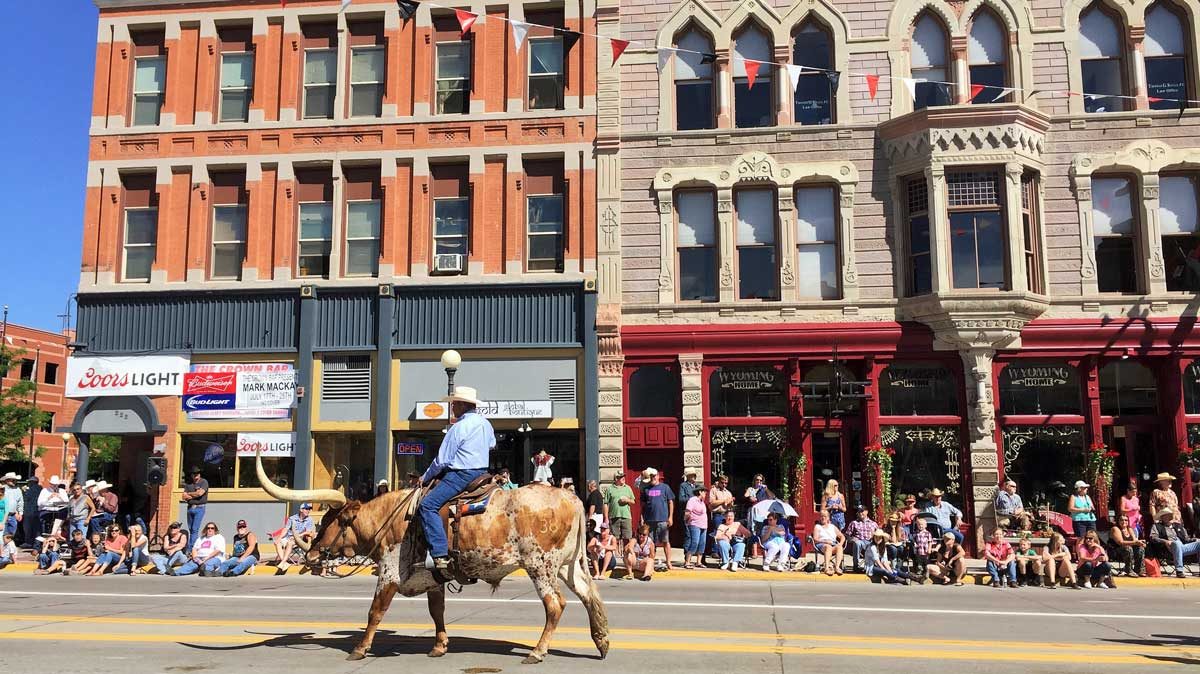 The town feeds more than 30,000 hungry guests at three free pancake breakfasts during the Frontier Days, cooking up more than 100,000 pancakes and 3,000 pounds of ham. While I wait in the fast-moving line for breakfast, I watch a 12-year-old expertly flip hot cakes as his parents serve up hot coffee and orange juice.  
They're just three of the more than 2,500 local volunteers who make sure Frontier Days run smoothly. Their hard work seems to have paid off. While visitors come from around the world to Frontier Days, it never seems crowded. There's a folksy, laid-back feel at the festival's events.  
Old Frontier Town and Indian Village
Old Frontier Town is a recreated Western village with merchants, artisans, and special guest characters such as Wyatt Earp and Buffalo Bill. There's a petting zoo for kids and free concerts at the Sidewinder Saloon.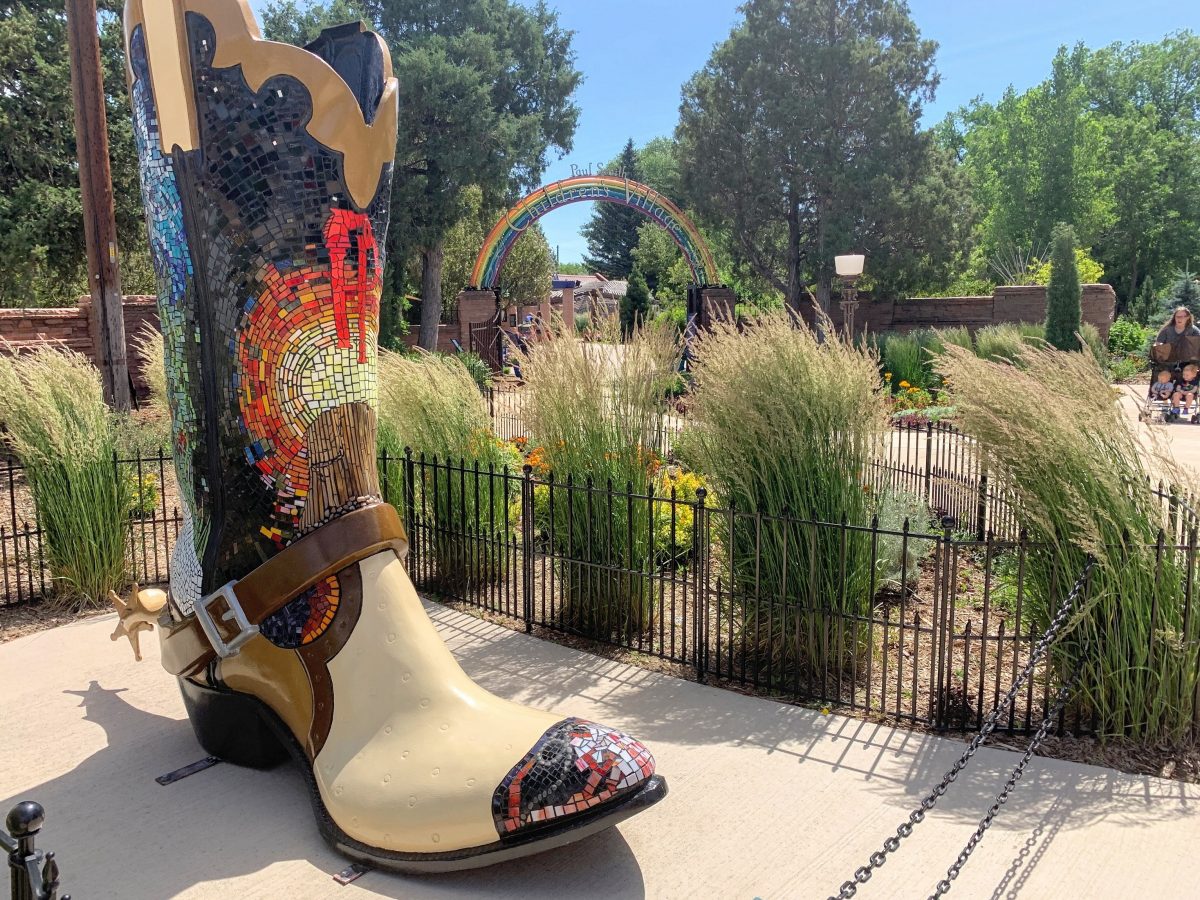 Next door is Indian Village. The local Native American community has been part of Cheyenne Frontier Days since 1898. Today at Indian Village, you can experience Native American dance performances, music, and storytelling.

"We're here to share our stories and educate," Sandra Iron Cloud said, a teacher and dancer who emceed the performance. Everyone is welcome at the powwows at Indian Village, she said. Performances are held three times per day.  
Behind the Chutes Tours
Hoping to learn a little more about the rodeo, I take one of the free, daily Behind the Chutes tours. Our tour takes us past the stock pens, where professional rodeo animals are well-cared for. Later, we see cowboys readying to compete, and learn about the many different rodeo events.  
Other free activities in town include carriage rides with narrated historical tours of downtown. The ride is free, but tips are happily accepted. The Cheyenne Gunslingers offer free family-friendly shows every summer night, six days a week, at 6 p.m. at Gunslinger Square at 15th and Pioneer in downtown Cheyenne.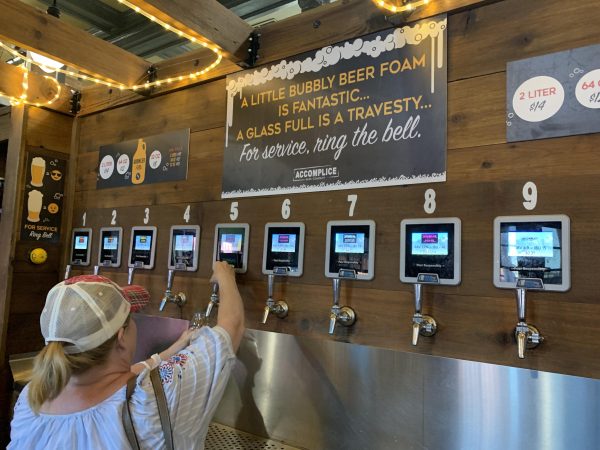 While Cheyenne Frontier Days are the main event in this town of 60,000, Cheyenne is a year-round destination for those who want to experience the authentic American West. 
Here are a few other must-sees in Cheyenne:  
Terry Bison Ranch

Not far from Cheyenne, along the Colorado border, Terry Bison Ranch is a working ranch that lets you see the bison up close. A small train takes you safely into the pasture, where the bison often approach the train cars. We're handed feed pellets to give them, and I have to laugh when one reaches his long tongue to take the treat from my hand.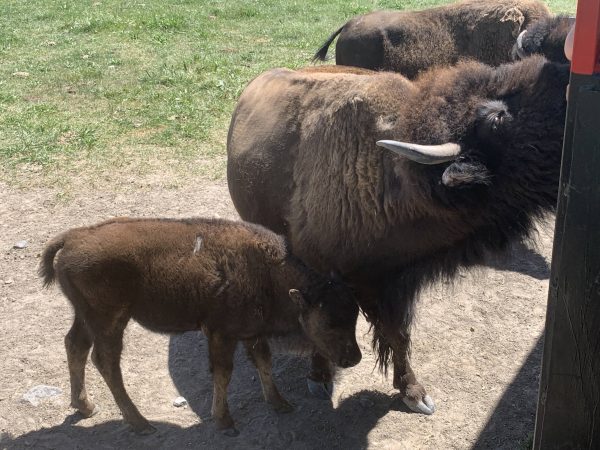 Later, we go horseback riding at the ranch (away from the bison, of course). With wide-open prairie as far as the eye can see, it's easy to imagine what it was like as a pioneer rancher. After our ride, we head to The Senator's Restaurant, the ranch's award-winning restaurant, which is known for its huge bison burgers and steaks.  
Cheyenne Museums

Cheyenne has taken great care to preserve its history. The Old West Museum and Nelson Museum of the West are two museums that document the region's Western heritage. The Nelson Museum was built to preserve the western culture and "cowboy code" that founder Robert L. Nelson lived in his Wyoming youth, while the Old West Museum aims to preserve the Western legacy of Cheyenne Frontier Days. The museum has an extensive collection of Western artifacts, including a collection of vintage carriages that are brought out for Grand Parades.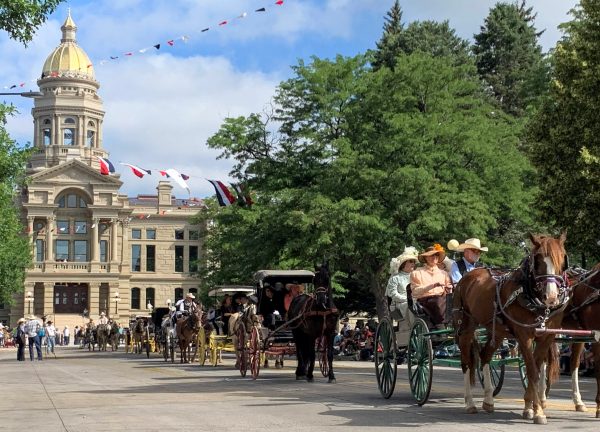 Modern Twists on Western Culture
While Cheyenne relishes its past, the town has marched squarely into the future. That's evident at Accomplice Beer Co., a brewpub located in the historic Cheyenne Depot. Built in 1886, the depot was one of the most beautiful railroad stations in the United States. Today, it has been lovingly restored and is a local icon.

Free concerts are held throughout the summer in Depot Plaza, and the depot houses a museum that details its history.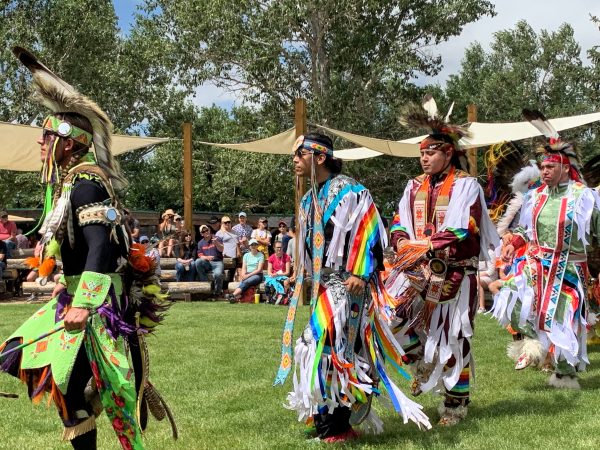 Accomplice Beer is the main draw, however. In a very modern space, you can purchase a beer card and then draw your own draft at their taps. The brewery makes beer using only water, farm-grown barley, hops, and select yeasts. From the looks of the people eagerly sampling their products, they have been a huge success. Accomplice is a sister establishment to Wyoming's Rib and Chop House, which is known for their steaks, fresh seafood, and yummy baby-back ribs.   
Chronicles Distillery is a recent addition to the Cheyenne scene. Brothers Chase and Aaron Lester use real fruit to create their popular Lemonade Vodka and Strawberry Rhubarb Whiskey. The brothers handmade the stylish bar furniture in their establishment in the historic Asher Building.    
The most popular nightlife scene in Cheyenne, however, can be found at the Outlaw Saloon, which has live bands nightly and the largest dance floor in southeastern Wyoming. The mechanical bull is a favorite draw with my friends, and they ride it again and again. 
How to Get to Cheyenne
While Cheyenne does have an airport with many regional flights, the nearest big airport is Denver International Airport. From there, it's about a 1.5-hour drive to Cheyenne.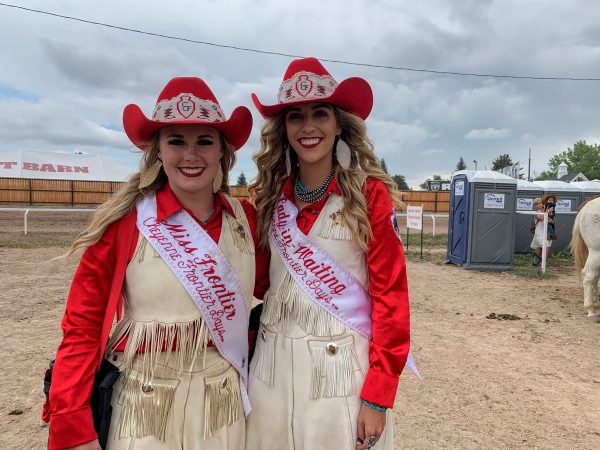 Cheyenne has many inns and hotels. On past visits, I've stayed at the Nagle Warren Mansion B&B, a luxury inn in a historic Victorian home. The mansion has been beautifully restored, and the rooms are well-appointed. 
This time, I was happy to discover Little America, a lovely resort with 188 guest rooms, as well as a fine dining restaurant called Hathaway's, and a nine-hole golf course. If you plan to visit during Cheyenne Frontier Days, be sure to book your hotel ahead of time, as hotels fill quickly during the 10-day festival.

Janna Graber has covered travel in more than 45 countries. She is the editor of three travel anthologies, including "A Pink Suitcase: 22 Tales of Women's Travel," and is the managing editor of Go World Travel Magazine.
The author was a guest of Visit Cheyenne.