Gray water, green tundra, the smell of the sea—misty, rainy, green, and cold; the glimmering, wriggling silvery-scaled salmon that quickly fill the nets. This is what comes to mind when Christopher Nicolson thinks back to childhood summers in Alaska, where his parents fished, and where his grandparents fished. He grew up on the boats, dabbled around on the beach as his parents ran the boats, until he joined them when he turned 13.
Nicolson grew up fishing in Bristol Bay, Alaska, where his family has fished for generations. Wild sockeye salmon, specifically, in the largest sustainable wild salmon fishery in the world. The tenacious creatures return to the Bristol Bay watershed's freshwaters to spawn and die. After hatching in freshwater, the salmon swim out to the sea and once adults, return again.
Nicolson, now 44, still makes the trip from Brooklyn to Bristol Bay every fishing season, as do many other members of his family. It's a stretch of land by the ocean only accessible by boat or small plane, where the fishermen camp in an eclectic collection of shanty cabins as they wait for those few specific hours where they can fish.
His wife, Emily, and her cousin join him on the 22-foot open skiff. His two sons, aged 13 and 11, often tag along as well.
"They came up as babies," Nicolson said. One of them first made the trip at just 8 days old. The other one was about 1 year of age. It's a family business, and one Nicolson would love to share and pass on.
Working With Family
Nicolson's grandparents had packed up everything they had to move up to Alaska to fish on an old, double-ended wooden sailboat. It stuck. Seventy years later, it is still the family business.
It's not just Nicolson, it's his cousins, siblings, aunts, and uncles.
"It's as much joy and as much challenge, working with a family, as you can imagine," Nicolson said. Of course, it begets the kind of familiarity where your cousins nag you over quirks and habits the way only family can. But it is also a tremendous blessing to work with family, Nicolson said.
Which is why when wholesale prices of salmon were at an all-time low in the 1990s, Nicolson, then in college, and his cousins put their heads together to save the family business.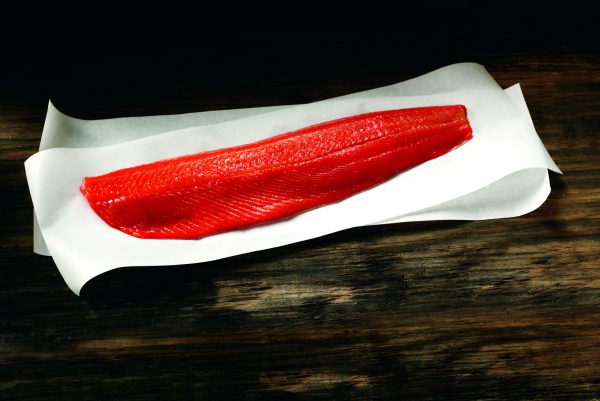 "That was the crest of farmed fish," Nicolson said. "The U.S. bought gigantic numbers of farmed salmon and there was no stigma associated with it then."
As a result, it became impossible for Nicolson and other fishermen to make a living wage.
"We love doing this, it's what we've grown up with, it's our family work, heritage, vocation. We want to give it to our kids. How can we keep fishing in some way? How can we make this a sustainable business?"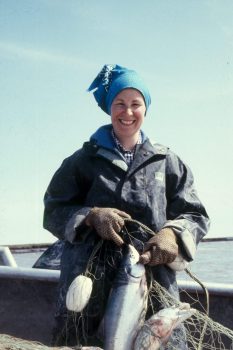 They decided to become fish sellers as well as fishermen. In 2003, Nicolson and his cousin formed Iliamna Fish Co. to sell salmon directly to consumers. People who cared where their fish came from were interested, and the consistently high praise for the fish spread. Individuals, sometimes chefs and independent stores as well, can order shares of their catch before fishing season and pick up the fish—frozen fresh in Alaska—in the fall after the fishing season at various locations. Iliamna was one of the first fisheries to use this farm-share model, now not uncommon, and aims to sell three-quarters of their catch directly this season.
"We started the business so that we could survive, and so that we could pay ourselves and our brothers and sisters and cousins, and aunts and uncles, a living wage for the fish we're catching," Nicolson said.
Living Off the Ocean
Fishing season is short, but it is by no means easy work.
"It's a very short season, agriculturally," Nicolson said. "It's the middle of June to the end of July, so it's super intense and really busy. You kind of work around the clock; you pack five months of work in the six weeks."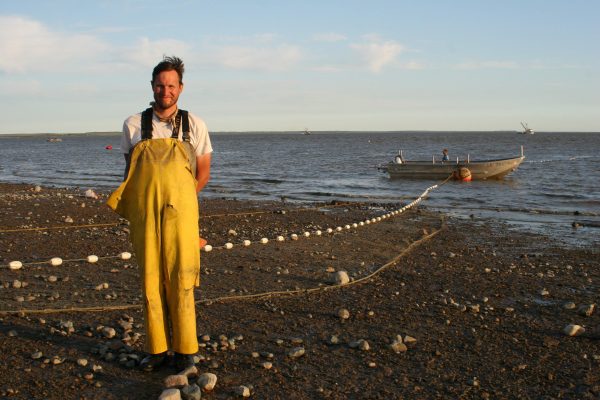 There's no such thing as a typical day: it all depends on the tides. The biologists of the Alaska Department of Fish and Game calculate and monitor and project, making sure an appropriate number of salmon make it back to the watershed to spawn before the fishermen open their nets.
This summer, over 40 million wild sockeye salmon are expected to return to the bay.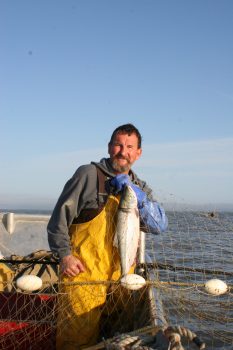 "It's extremely, super physically demanding work to fish. The hours are grueling, and it's really scary on the ocean sometimes. The waters have sunk a boat in the dark of night and people have barely gotten rescued by someone," Nicolson said.
"So, having said that—it's dangerous, it's really hard work, and it's filthy; mud, blood, and guts and all that—I think one of the things I value about it is the work ethic it teaches you," Nicolson said.
"Also the necessity of working together with your crew and with your family. It's definitely a very group-oriented kind of thing, even though, of course, when you're on your boat by yourself, it's just you, you have to be able to figure it out, you have to be both team-oriented and self-reliant," Nicolson said. "I guess one of the things I love or value about it is being a fisherman really teaches you that. And in a practical way, like you have to learn it or you won't survive."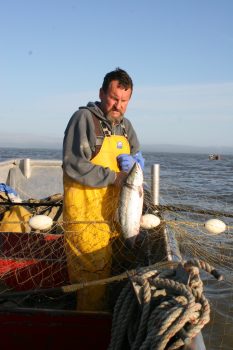 These are values Nicolson feels gets passed down through the work and lifestyle, and things he will pass on as well. The work also confers a love and respect for nature evident in the way Nicolson speaks. None of the fishermen need to know too much about the habitat and sustainability numbers to do what they do, but he feels it's natural to want to know how his work fits into the environment.
Another concern looms ahead that may threaten the future of the fishery: a mining company is seeking permits to mine gold and other metals from Bristol Bay. While lucrative it could also irreversibly destroy the salmon habitat. The project is currently seeking public comments until July 1.
When the fishermen aren't waiting on the boats, they camp just a few hundred yards from the water, killing time.
"Whittling, I don't know," Nicolson said with a laugh. "It's all over the place."
"You have a whole series of wonderfully weird and eccentric-looking cabins and shanties that we live in, there's a lot of kind of communal stuff that happens. And, but in a pretty savage kind of way, bonfires and music," he said.
"It's off the grid, we have no running water, no power, we have limited telephone service; it's really remote, where we do our work," Nicolson said. "It's really a pleasure, a joy, to be together with them. Also just the years of being on the ocean, to have a life on the sea and to make your living from the sea and the fish, it's a blessing, I really love it."
"I'm also a huge fan of salmon themselves; it's amazing to watch them, how they live and give themselves to our nets and we eat the heck out of them, they're delicious fish also," he said.