Many combat veterans experience indelible psychological wounds, which often manifest as PTSD and make it difficult to adjust to civilian life. For Tom Satterly, a Delta Force veteran who served our nation for 25 years, the experiences he had in combat left him angry and isolated. But now, he's encouraging other veterans to take the hardest but most effective step toward healing: asking for help.
Satterly was taking college classes at Indiana University when his best friend from high school returned from Army basic training. The two were on their way to a John Cougar Mellencamp concert, and he was telling Satterly about how positive his experience in the Army had been so far. By the time they arrived at the concert, Satterly was committed to enlist.
Less than a year later, in February 1986, Satterly was in Army basic training. Initially, he only planned on serving for four years before attending college. Little did he know he would spend an entire career in the military. His commanding officer pushed him and his unit, which motivated him to try out for special forces.
"I wanted to end up being a Green Beret as soon as I could," Satterly said.
Delta Force
While he was in language school learning Farsi, two men from the special forces qualification course approached him. They told him he should train for "The Unit," which was the original code name for Delta Force. In early 1991, he went to selection for Delta Force and made the cut.
Satterly's first deployment was to Mogadishu, Somalia, and he was immediately thrown into combat. His first five missions were what he expected, and nobody got hurt. However, on Oct. 3, 1993, Satterly went on a mission that would end up becoming an 18-hour-long firefight.
"That completely and utterly changed everything for me and everything for the unit and how we even did tactics from that day forward," Satterly recalled.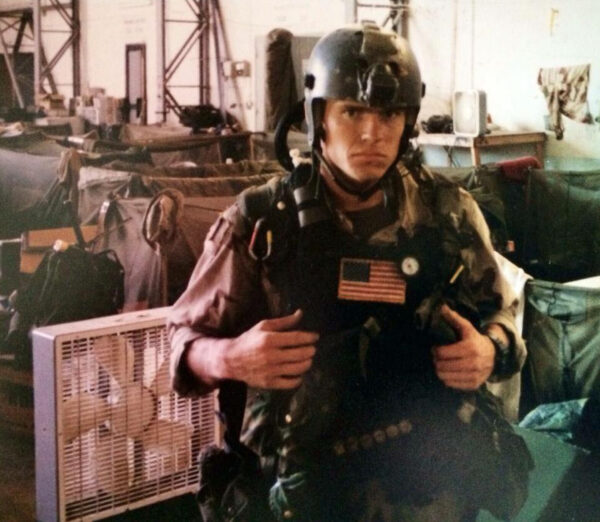 Satterly and his unit rappelled into dust, and were excited and jovial until the first Black Hawk helicopter crashed to their northeast. As they were fighting their way to the crash site, Satterly was firing down a street. When he turned to look at his friend, he was being dragged away. He had been shot in the head.
"At that moment I knew we weren't invincible. That [was the] lie that we told ourselves the whole time," Satterly explained.
Post-Traumatic Stress
Satterly continued to serve in Delta Force until 2010. When he returned to civilian life, he didn't have a plan. After working in Amman to train the Jordanian military to be special forces-qualified, Satterly began drinking to excess. Satterly found himself immersed in a "work-hard, play-hard" culture.
After two years of working in Amman, Satterly returned to North Carolina. He found himself awake all night and asleep all day, and not living a productive lifestyle for about four months.
"[I was] just really depressed that I had no mission, and no focus in life and what direction I was going to take," Satterly recalled.
Satterly began abusing alcohol and his prescription medication, and was living a reckless lifestyle. The day Satterly almost took his own life is when he realized he was contending with post-traumatic stress.
A year later, he almost ruined his fourth marriage within 24 hours. The Monday following his wedding, he started participating in anger management therapy.
Since his experience in 1993 in Mogadishu, Satterly had lost all feelings of empathy and compassion. He had been blaming others for his issues, but after seeking treatment, he began to take a hard look at himself. Like a lot of combat veterans, he struggled to show any perceived weakness or vulnerability. However, once he discovered asking for help took courage, it became easier for him to address his own issues.
"Once someone reaches down and helps you, that's when you realize how easy it is to help others," Satterly said.
Adapting to Civilian Life
The muscle memory, skills, and behaviors that had made Satterly an effective warfighter would not function well in civilian society, and the attitude that had kept him and his friends alive wouldn't work well in the home environment. For instance, coming home to a kitchen with dirty dishes or rowdy children would make him infuriated.
With the help of his wife, Jen, Satterly learned to interrupt the muscle memory that caused his rage, and he began telling jokes to his wife in order to break the anger cycle.

Satterly began to participate in emotionally focused therapy to objectify his emotions and address them and discover their root cause. Initially, he was skeptical of this method, but gave it a try.
"I started trying it and I realized how quickly I was breaking the cycle. How I was becoming aware of my emotional patterns, and I was able to feel them come on and stop them," Satterly said.
Satterly had finally started to heal.
The Veteran Community
In his book "All Secure: A Special Operations Soldier's Fight to Survive on the Battlefield and the Homefront," Satterly recounts his experience in Delta Force and coming home. He and his wife, Jen, have also cofounded the All Secure Foundation, which helps special forces combat veterans and their significant others heal from the invisible wounds of war, and improve their relationships.
A lot of the work Satterly and his wife do is helping special forces veterans and their spouses heal together. They discuss the triggers that lead to specific emotions, and how the veteran can recognize those triggers. In turn, the spouse understands what the veteran is contending with, and can be more compassionate and understanding. The veteran also learns how to be empathetic toward their spouse, which creates a connection and eliminates the isolation that leads to feelings such as depression and anger.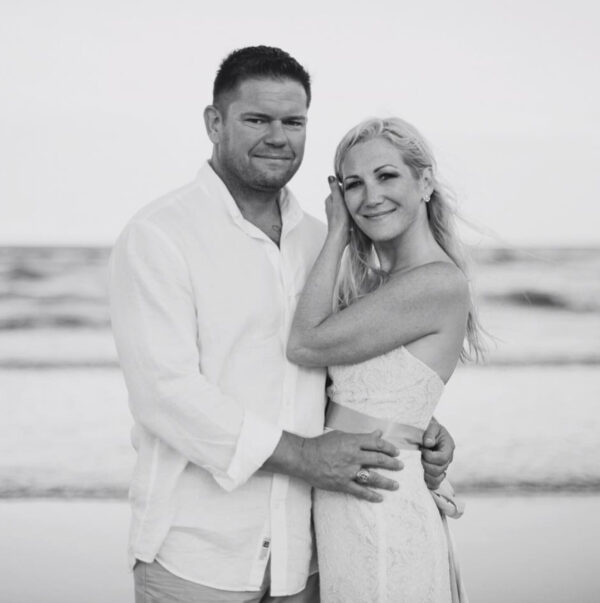 "If you build a bigger foundation with the spouse and the veteran, they have a better chance of healing and working it out in the long run," Satterly said.
Another issue combat veterans struggle with is the loss of camaraderie and mission. Satterly helps these veterans by encouraging them to look forward—to learn skills that suit them or go back to school to discover their passion and purpose, which also helps them shake their feelings of unworthiness.
Satterly also suggests that veterans surround themselves with the people they want to emulate, even it means spending time with people who don't understand and haven't experienced combat. And above all, there is one crucial step they need to take in order to move forward.
"The second you start to ask for help, you'll start to feel better," Satterly said.