Sunday is Father's Day.
In Catholic Europe, fathers had been celebrated since the Middle Ages albeit in March coinciding with the feast of St. Joseph.
As early as 1908, a young grieving woman, Grace Clayton, in West Virginia wanted to honor her father who had been killed in a tragic mining accident. With 361 men dead, 250 of them were fathers, leaving Grace and countless others fatherless. She lobbied with her local pastor to set aside a day to honor these men. That didn't happen but her efforts were repeated by others in various ways and in various towns and states.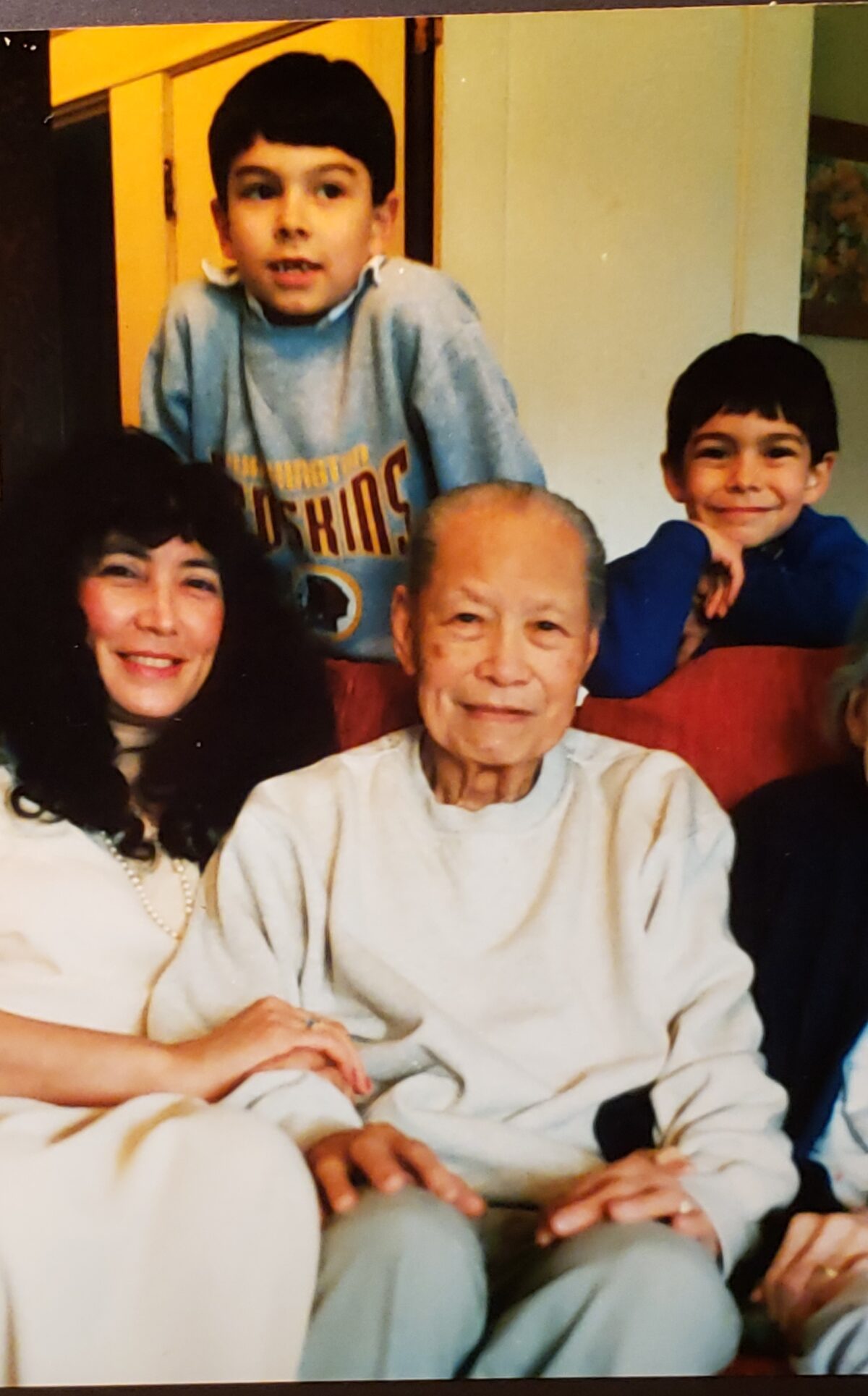 On a trip to the state of Washington in the early 1900s, President Woodrow Wilson wanted to proclaim it a national holiday but Congress thought it ill-advised, fearing it would be commercialized.
It took several decades of lobbying for the celebration of Father's Day to be officially recognized as a national holiday in the United States by President Richard Nixon in 1972. Mother's Day had been in full swing—we can thank Anna Jarvis for that.
For me, my father passed away more than 25 years ago. I can still recall that day in early June when my sister phoned from Portland, Oregon to tell me, "Dad has died." It was the day after June 6—D-Day, a day close to my father's heart as he had gotten a commission in the U.S. Navy close to that time. He was so proud of his service in the military.
I felt a hard punch to my stomach from across the miles, I lost my breath, told her I'd call her back and slumped to the floor in tears.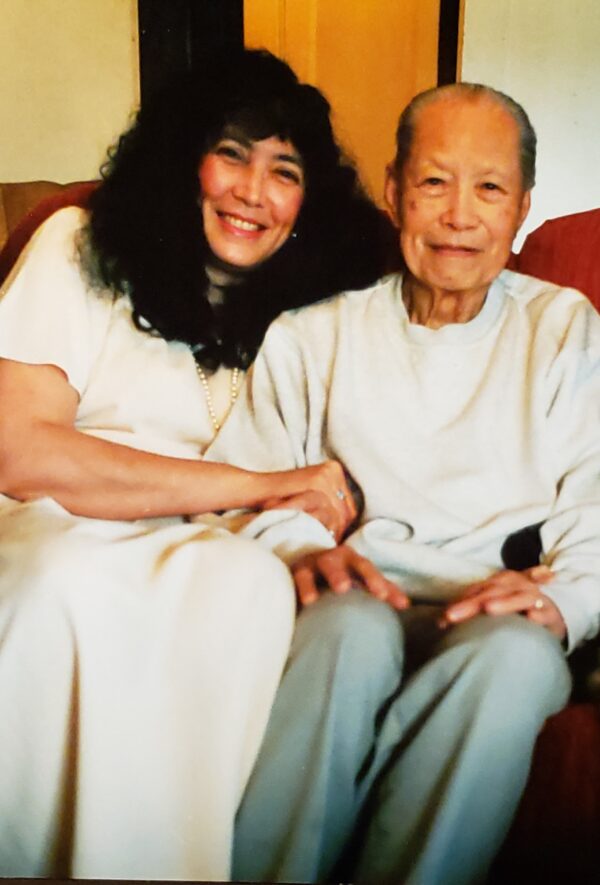 We had moved to Virginia years before and in between visits, my father would regularly phone on Friday evenings or Saturday mornings to find out how things were going, how were his grandchildren, or what the weather was like. I counted on those conversations to keep me connected with this man, far away, but ever close to my heart.
A stern disciplinarian, he could cut me to the quick with a look. An engineer, he couldn't understand or, perhaps never accepted, that math was not my forte. But at the beginning of each school year, he would meticulously cover my books, take me to the store to buy school supplies and he did help me with homework—particularly anything to do with numbers.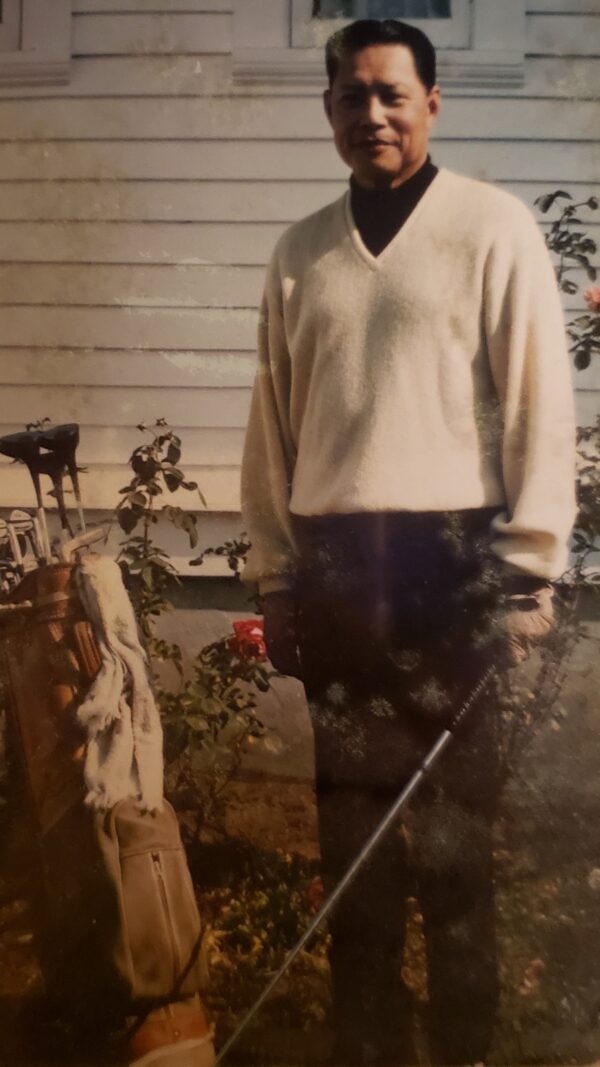 I am half Filipina (on his side) and half Spanish (on my mother's). When I was in grade school, around age 7, I knew that I didn't look like most of the other children. It didn't bother me, but I was curious so I asked my father. "Dad, what am I?" He looked at me and said, "You're an American, that's all you need to know."
That was fine with me. My father came to this country from the Philippines in the late 1920s, became an American citizen, graduated with several engineering degrees, married my mother, was a commander in the U.S. Navy, loved to play golf, drive Cadillacs, and, bottom line, spoil me.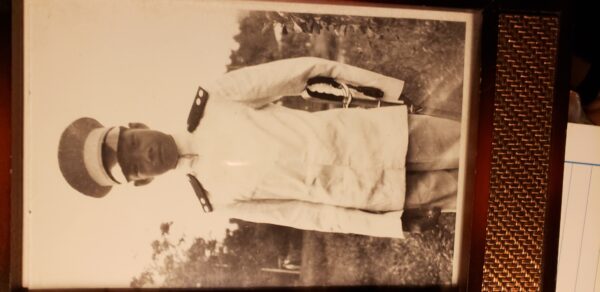 I remember with great fondness when Valentine's Day came around that he would come home with a large box of chocolates for my mother and a smaller one for me. Both boxes were heart-shaped, usually red, always tied with a fancy bow and so, so special to a young girl years away from having a boyfriend.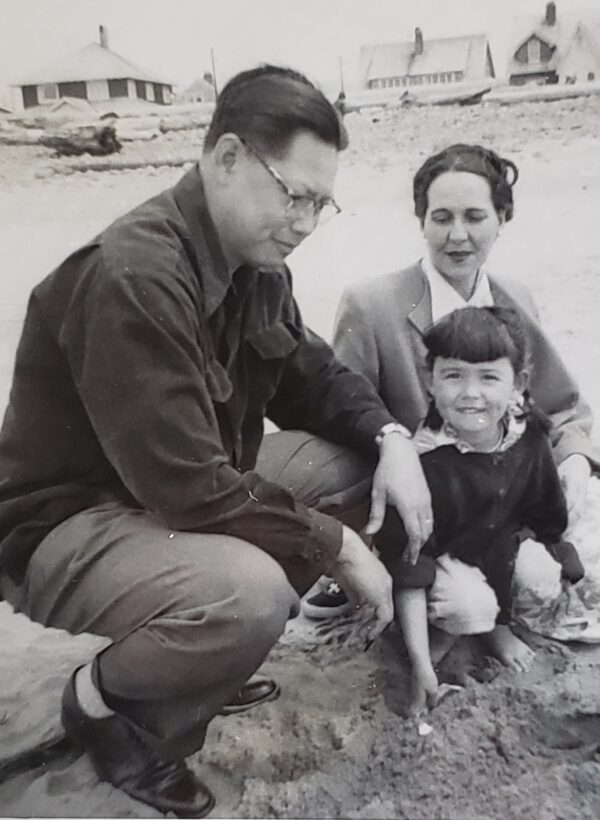 And then there was Helen Bernhard Bakery. It's still there with its old-world charm and scrumptious selection of cakes, breads, pastries, and pies. When I was feeling particularly brave (and needing a sweet thing), I'd phone him at his office and ask that he stop on the way home. He always would.
At times, he would get exasperated with my exuberance or stubbornness or persistence and would blurt out, "What's the matter with you … are you crazy or something?" Well, I knew I wasn't crazy so I had to be the "or something."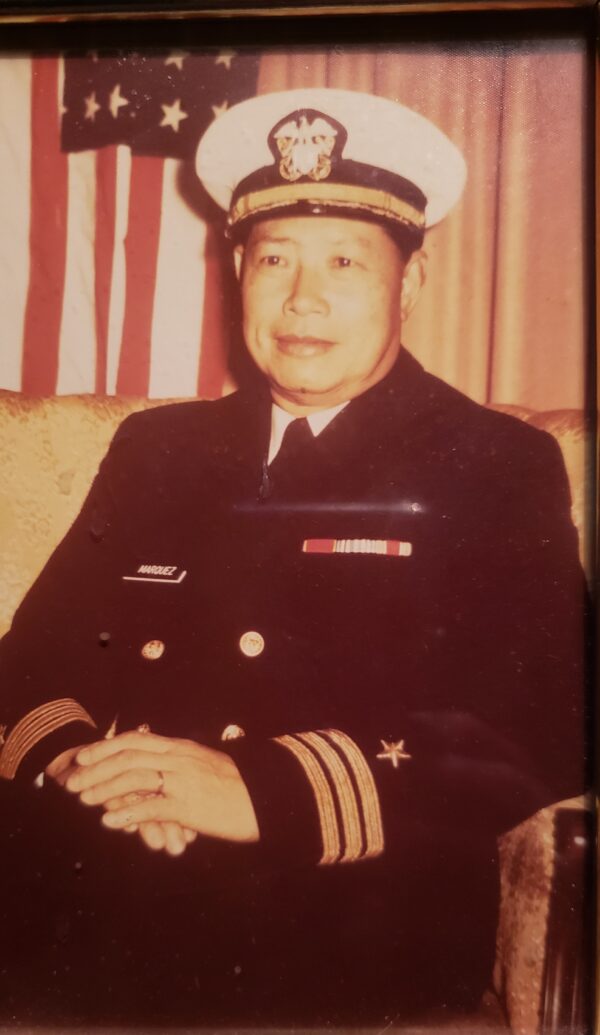 I attended a Catholic grade school taught by Holy Child nuns. They could be a harsh lot. One in particular, a tall, thin, willowy apparition, scared me to death. Normally, my father left the school conference meetings to my mother but on this occasion, I was in the fifth grade, he went with her. I feared the worst.
It was my father that came to me later that evening.
"Something is wrong with that woman … I think she is a witch. Don't worry about her, you're fine."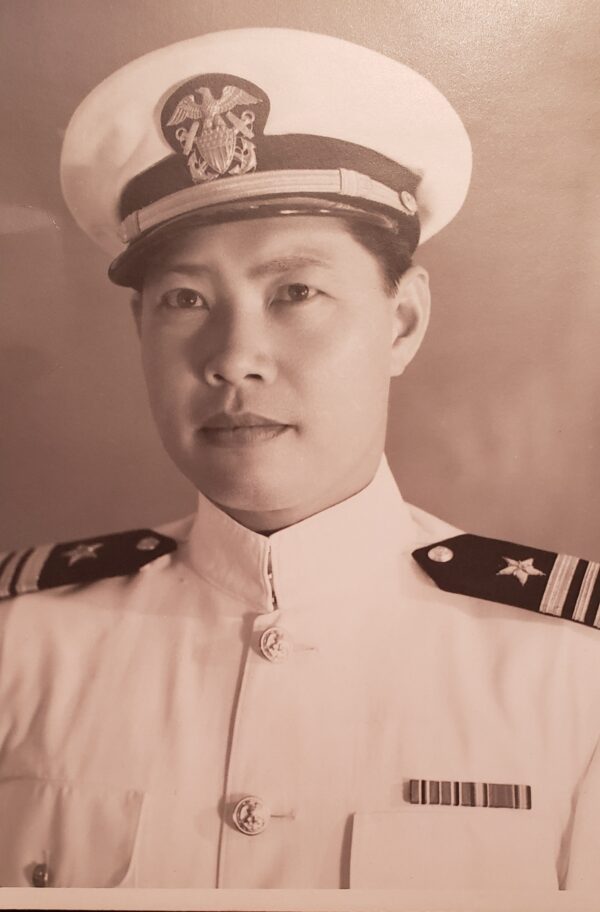 I glowed. Everything was now right with the world. I had my father's unconditional love and support and that was all that mattered. He was my champion.
When I headed off to college, I wanted to major in art. He would have none of that, telling me that art was a hobby thus I majored in communications with an emphasis in editorial journalism. My first Christmas home from campus his gift was an artist's box filled with paintbrushes, tubes of paint in many colors, and linseed oil.
My father liked bits of information about history. He loved to tinker and build things. He actually had several patents for his inventions and creative endeavors. He could sew. He could cook. He was patriotic. He loved this country. He provided well for his family.
I'm so grateful that Father's Day—with a nearly 50-year legacy in the United States—is celebrated. I, for one, owe much to my father.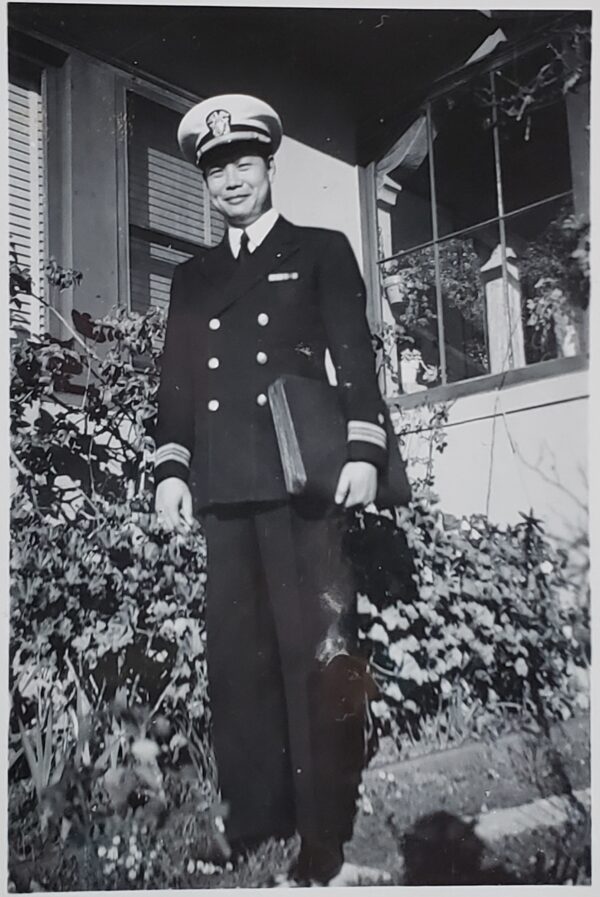 I believe, that for a daughter, your father is your first love. He gives you his hand, his heart and, when he is gone, no matter your age, for a time, you feel abandoned, lost, an orphan.
A few days after my father passed, it was morning and I was about to get up. The window next to my bed was open just a crack. There was no wind outside but I felt a distinct rush of air hit my face. Was that you Dad, or am I crazy or something?
Sunday is Father's Day. I miss you.
Anita L. Sherman is an award-winning journalist who has more than 2o years' experience as a writer/editor for local papers and regional publications in Virginia. She now works as a freelance writer and is working on her first novel. She is the mother of three grown children and grandmother to four and resides in Warrenton, Va. Reach her at anitajustwrite@gmail.com