NEW YORK—Over the years, from performing chamber and quartet music at festivals and on tour, violist Luke Fleming has come to feel that having respect for the players you collaborate with can make or break a performance. 
"I don't think you can share the stage with people whom you don't respect on a musical level," Fleming said. "I would rather play with someone who I have deep musical respect for, and maybe don't like personally, than to play with someone who I love to death, but don't have respect for musically."
Luckily, he has found many musicians he respects deeply both musically and personally, and over the years, he has become great friends with them while playing together. So much so that every time several of the musicians were in New York at the same time, they would call each other up just to play together at someone's apartment.
"Every time we get together, there's a freshness and spontaneity," Fleming said.
In 2015, Fleming had the idea that these friends could become a chamber music ensemble. 
Fleming had nearly 20 names in mind right off the bat and called up each musician himself. All responded with a resounding yes and great enthusiasm, and so Manhattan Chamber Players (MCP) was born.
Taking a similar approach to the Chamber Music Society of Lincoln Center, Fleming drew up a roster of many players for MCP—first strings and piano, then composers and winds—from which Fleming could draw various members into different ensembles and programs. 
All of the musicians have their own careers in ensembles outside of MCP. But a presenter can hire the group to perform an octet, a trio, or even a string quartet for a specific concert, and Fleming, as artistic director, will pick out the members from the full roster as needed, depending on everyone's very busy schedules. 
The ensemble is also presenting seven concerts on their own as part of their inaugural season this year.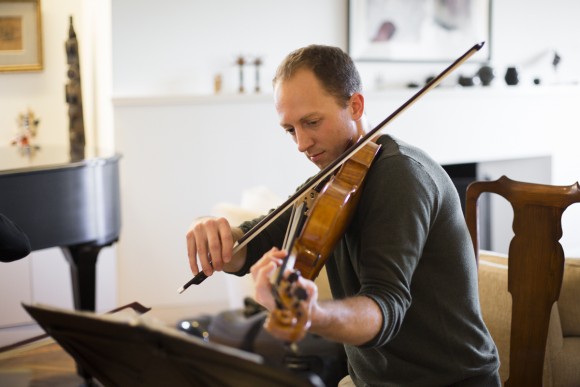 Luke Fleming, Violist and Artistic Director
Fleming currently splits his time between teaching viola at the university level at Fei Tien Academy of the Arts in upstate New York and serving as artistic director for MCP.
As an artistic director, he strives to enable music-making at the highest level, with no gimmicks. He creates all of MCP's self-presented programs, drawing from the roster of musicians for each concert. Occasionally, a musician will ask for a certain piece to be programmed or will request to play a certain part, but "actually, it hasn't happened all that often," Fleming said. 
As a violist, Fleming sees his role as playing the bones of the melody and filling out that internal structure.
"I love that the viola in chamber music is generally what we call the inner voices. It's filling out the harmonies, and it's part of the intricate web that makes the melody greater than it would be on its own," Fleming said. "It's helping the melody sing—I love that about the viola's role."
For him, great chamber music requires unanimity in the approach of all musicians involved, something MCP's musicians already had from their similar backgrounds. Most of the musicians have played at the same music festivals, or met through Musicians from Marlboro, a concert tour during which they spend several days at a time playing with their peers and absorbing lessons from senior musicians.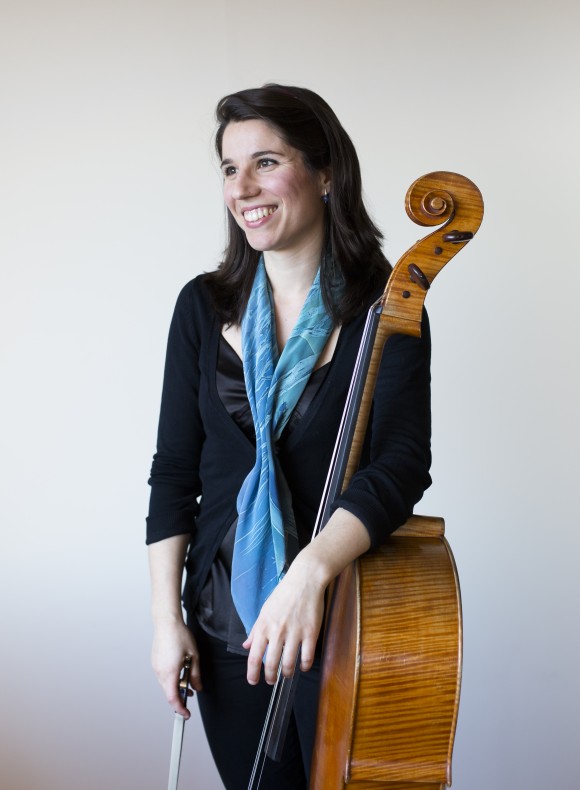 Andrea Casarrubios, Cellist
Andrea Casarrubios, a cellist with Trio Appassionata, is one of the newest additions to MCP, having joined only about a year ago. MCP didn't need another cellist at the time, Fleming said, but she played so beautifully that he felt he needed to invite her.
When Casarrubios learned about MCP, she thought, "the groups is a little bit like a dream."
The connection between the people Casarrubios is performing with is one of her top priorities, so playing with wonderful people makes everything that much better—both for the performers and the audience, she said.
"Everyone on the roster is basically the best person and musician you could ever possibly find," said Casarrubios, who also plays piano, teaches, and composes. "Really, some of the best music experiences of my life have been with members of this group, because they're all at such a high level musically, and as human beings they are also extraordinary."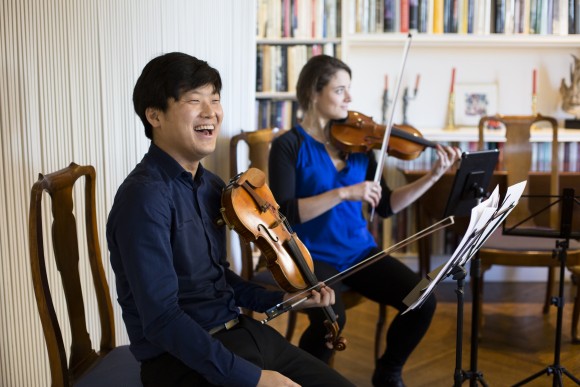 Siwoo Kim, Violinist
Siwoo Kim, solo and chamber violinist and founding artistic director of VIVO Music Festival in Ohio, grew up in a musically social environment.
"My mom had a music school in South Korea—and our house was inside the school. She had 250 students, and as soon as I'd wake up, I'd hear people practicing," Kim said. "I don't remember starting an instrument, actually, because it was a way to socialize."
"I just like people in general—communicating, socializing," and chamber music has a lot of that, Kim said. "It's a conversation between musicians and also with the audience. It's pretty intimate and portable."
When Fleming called Kim about the idea of forming MCP, he thought it seemed like such a happy idea. "I love playing chamber music, but also more importantly, I like the specific people he asked to be on the roster. They're all great friends and great musicians," he said.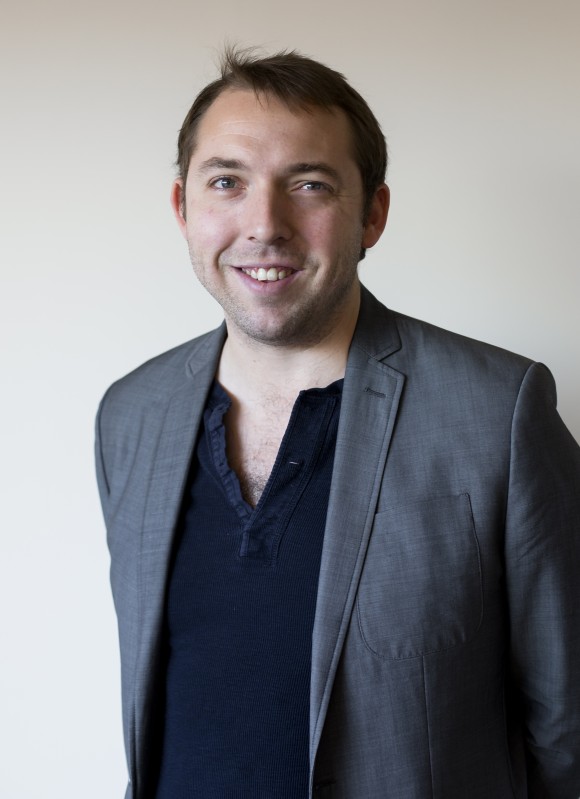 Brook Speltz, Cellist
Brook Speltz, as cellist of the internationally acclaimed Escher String Quartet, has his hands full with the quartet's full-time touring schedule. He is on the road about eight months out of the year, all over the world. "We see each other more than our families," he said. On tour, you are with your quartet members day in and day out. 
"It takes time and effort with the same four people to really get to the core of the music that we're playing, and that's not something you can recreate in weeks," he said. "It takes years and it takes a lot of arguments, and it takes a lot of patience and sacrifice and selflessness, and you grow so much from each other." 
So in a way, playing with MCP here and there "almost feels like a vacation, because we know after the concert we can go out and celebrate, then go our separate ways."
With MCP, all the members are good friends first, who become colleagues as they perform together, Speltz said. Plus, "I could take music I was experiencing back to my quartet, so it was very attractive to me."
Of course, even if it feels like a vacation, there is still the pursuit of musical excellence. "It's just always approaching music with the highest goals in mind. I think the moment we start letting ourselves get away from what we really want to achieve, that's how we create bad habits or lower expectations of ourselves. I think that can be the death of a musician."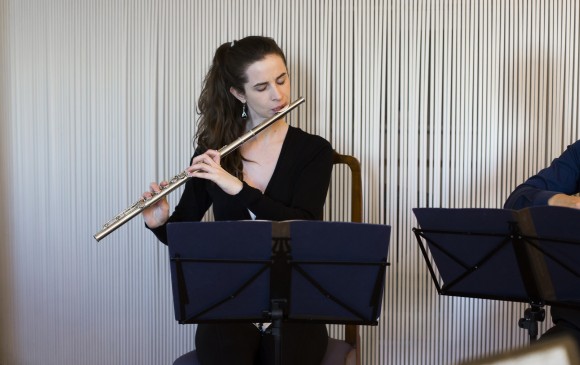 Emi Ferguson, Flutist
"Who doesn't love chamber music?" said Emi Ferguson, flutist with Argento Ensemble. She met Fleming when they both studied at the Juilliard School.
In addition to playing chamber music with many ensembles, Ferguson teaches at the evening and pre-college divisions of Juilliard, seeing love for music blossom in students from ages 8 to 80. "I feel so lucky to be doing exactly what I love to be doing," she said. "Every week is different, and life never gets boring."
MCP brings similar excitement—new venues and fun people— feeding her interest in the goings on of the chamber music scene in New York, she said.
"The level of artistry and communication that you get to achieve because everyone has very different artistic opinions, but comes from the same mindset, is really a lot of fun," she said. "There's always this desire to have the most beautiful, interesting final product."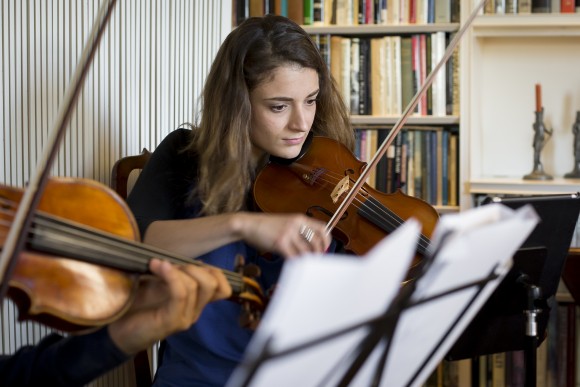 Milena Pajaro-van de Stadt, Violist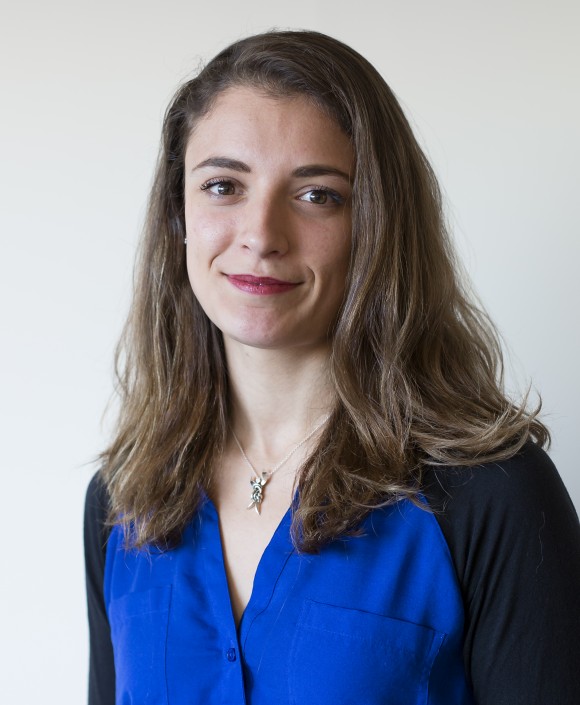 "What we would do in the past, for fun, was call each other up and go to someone's apartment and play," said Milena Pajaro-van de Stadt, violist with the in-demand Dover Quartet. She immediately accepted when Fleming had the idea to form MCP with this group of friends who admire each others' musicianship, because "we feel like we have a lot to share."
Chamber music is by nature intimate, and therefore more rewarding when you are playing with those you care about, she said, but there are practical benefits to playing with friends as well.
"It's also more efficient," Pajaro-van de Stadt said. You don't end up skirting around issues or dealing with formalities if you're unhappy with something in the music. "When you're playing with friends, you can be completely blunt and no one takes it personally because we all know we're in it because we love playing with one another."
Pajaro-van de Stadt has been with her string quartet for eight years, and in that time the ensemble has developed its own unique voice and intuitive language. What MCP does is allow her to broaden her perspective, playing with people she doesn't normally and picking up different musical sparks of inspiration. At a recent rehearsal, Pajaro-van de Stadt played violin, a rare occurrence, in one piece, and viola, her main instrument, in another. 
Piano was actually her first instrument. In school, she tried as many instruments as she could, but it was in the viola that she felt she had found her voice.
"It drew me to it because I felt like it had a real depth of soul," she said. "I find a lot of composers use it very specifically, in very poignant or soulful melodies. It has a very distinctive color in the group, and I love to be in the middle of everything."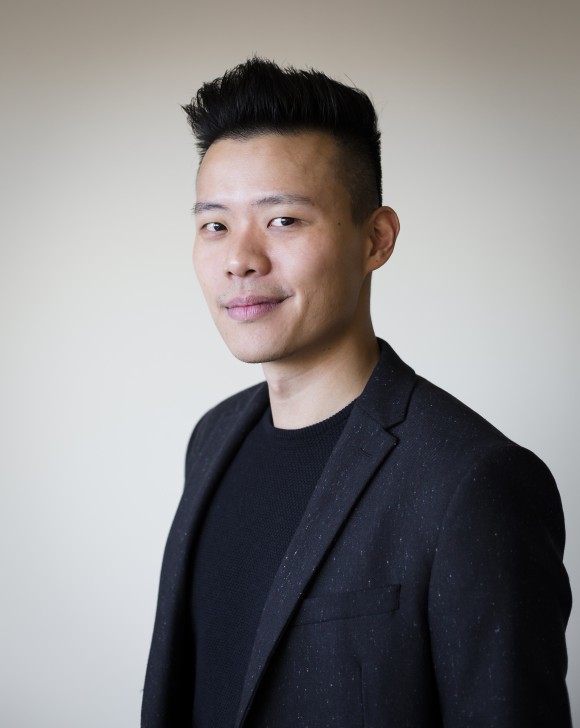 David Fung, Pianist
Concert pianist David Fung grew up with music as a constant in his life, and it wasn't until he considered medical school instead of pursuing music as a career that he immediately realized he couldn't live without it. "There's not a day that goes by there isn't a tune in my head, that I don't feel immense joy from sitting at the piano," he said.
In January, he had just come back from Australia when he stopped in New York to rehearse with MCP players, before continuing on to Mexico. "Everyone has their own schedule, but there are a lot of us," he said. "Last year, I must have played with [MCP] six or seven times." 
He has been touring the world as a concert pianist, but calls New York his home base.
When Fleming, whom he met in 2009 at a concert they played together in Washington, reached out to him about MCP, he thought it would be a wonderful way to connect with New York musicians while he was in the city. The message came just as he was making the move from his job at Yale University to the city. 
"I was just really excited having different, really great players coming together in different combinations," he said. "They're all great musicians and it seemed like a really lovely opportunity to be a part of something here in New York City."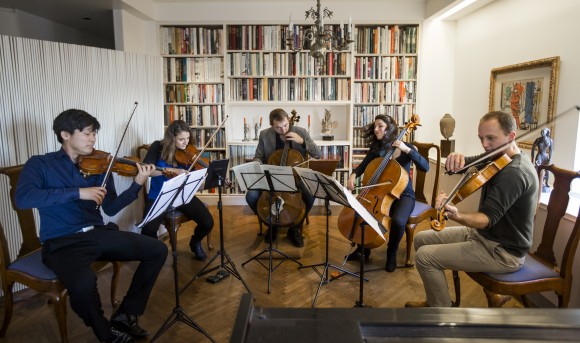 Upcoming Concert: 'Tragedy and Triumph' 
MCP returns to Baruch College in Manhattan for a concert called "Tragedy and Triumph," featuring works by Johannes Brahms, Bela Bartok, and Antonin Dvorak.
Fleming chose three works composed immediately following the death of each composer's mother: Brahms's Trio for Violin, Horn, and Piano; Bartok's String Quartet No. 6; and Dvorak's Piano Trio in F minor.
"There are certainly tragic moments in the concert, but I feel that very often in the program, you'll see the composer finding their way out of this heartbreak," Fleming said. "And their way of working through that, over the whole course of the piece of chamber music, is very breathtaking."
The pieces on their own are beautiful and intense, Fleming said, but to hear the pieces, knowing the composer is likely working through his grief and coming out triumphant in that process, is transformative.
Pianists David Fung and Adam Golka, violinists Grace Park and Siwoo Kim, violist Luke Fleming, cellist Andrea Casarrubios, and hornist Laura Weiner will perform at Baruch College on March 21 at 7:30 p.m.