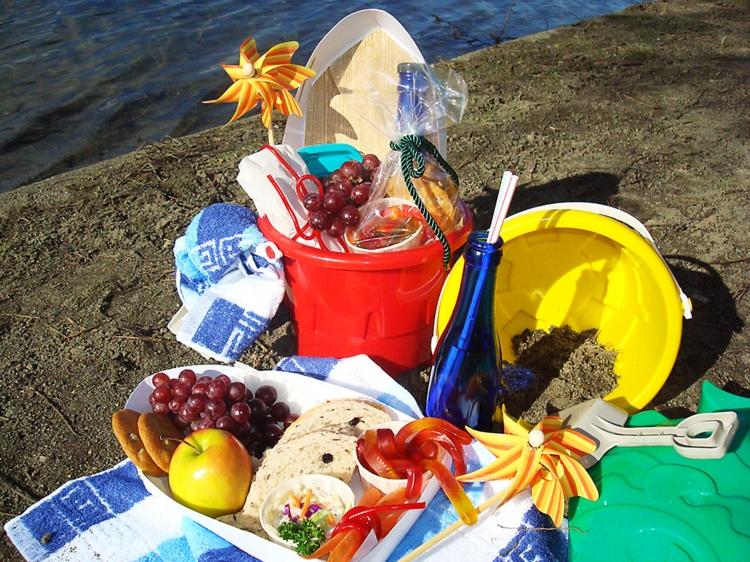 What child doesn't like to eat outdoors? Dropping crumbs and spilling drinks is part of the experience. All the niceties of rules and etiquette are thrown by the wayside. It's a great time for families to relax and enjoy some time together.
Decide whether the picnic will be near water or a park and plan activities accordingly. Bring along balls and games, and have bug spray with you. To protect from the sun, try to find a spot where there will be shade. Bring sunscreen and wear hats and protective clothing.
Here is a picnic themed for being around sand or water. It can be a novelty for children to carry their own lunch. A sand pail can double as a lunch box, while still being fun to play with afterwards. Freeze juice boxes and put them in the bottom of the container to keep food as cold as possible. Children can then drink from the boxes as they thaw. Use paper plates, Frisbees, or plastic boats to serve their food on.
This menu consists of cheese sandwiches and peanut butter sandwiches cut out with a large fish-shaped cookie cutter, carrot stick fishing rods tied with licorice rope, gummy worms, fresh fruit, and chocolate chip cookies for dessert. Bring along plenty of water and your children's favorite drinks.