On Sunday, a group of 700 soldiers with the Texas National Guard were seen off by friends and family before being deployed overseas.
The Guardsmen and women were seen off with the national anthem, performed by the 36th infantry division band, before the whir of helicopter blades signaled their departure.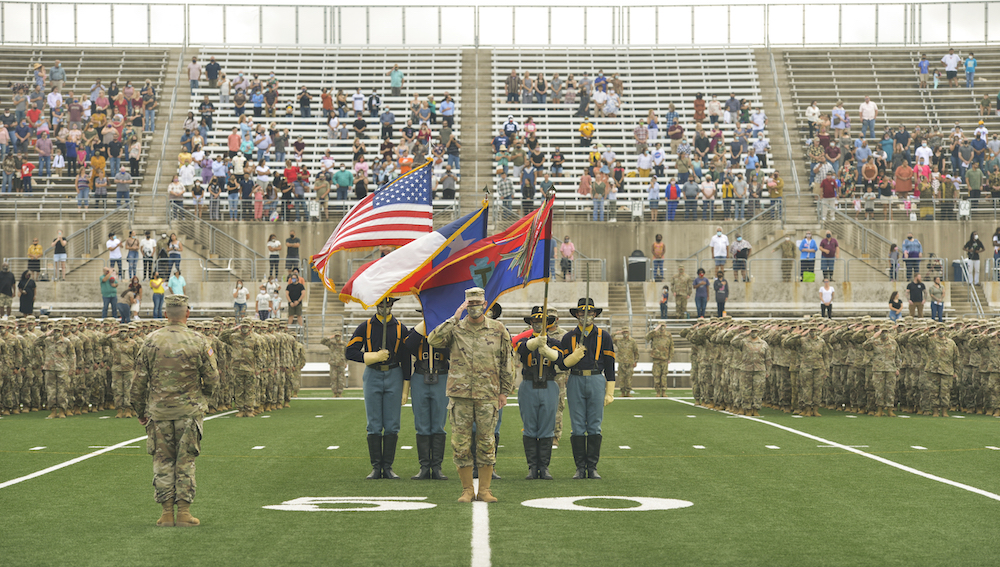 Mobilized for Operation Spartan Shield, service members will serve in the U.S. Central Command Area overseas, the span of which covers more than 4 million square miles, including the Middle East. The operation is part of a multi-component operation spanning five continents with the aim of strengthening relations with partner nations, which includes joint training and top leader engagements.
Spc. Alyssa LaFosse, a medic on her first deployment with this unit, said, "We are all very very excited, morale is at an all-time high right now. I think everybody is just ready to get the ball rolling."
Some soldiers in the unit have been on long deployments before, including Sgt. Erik Chacon, who had previously been on a nine-month deployment.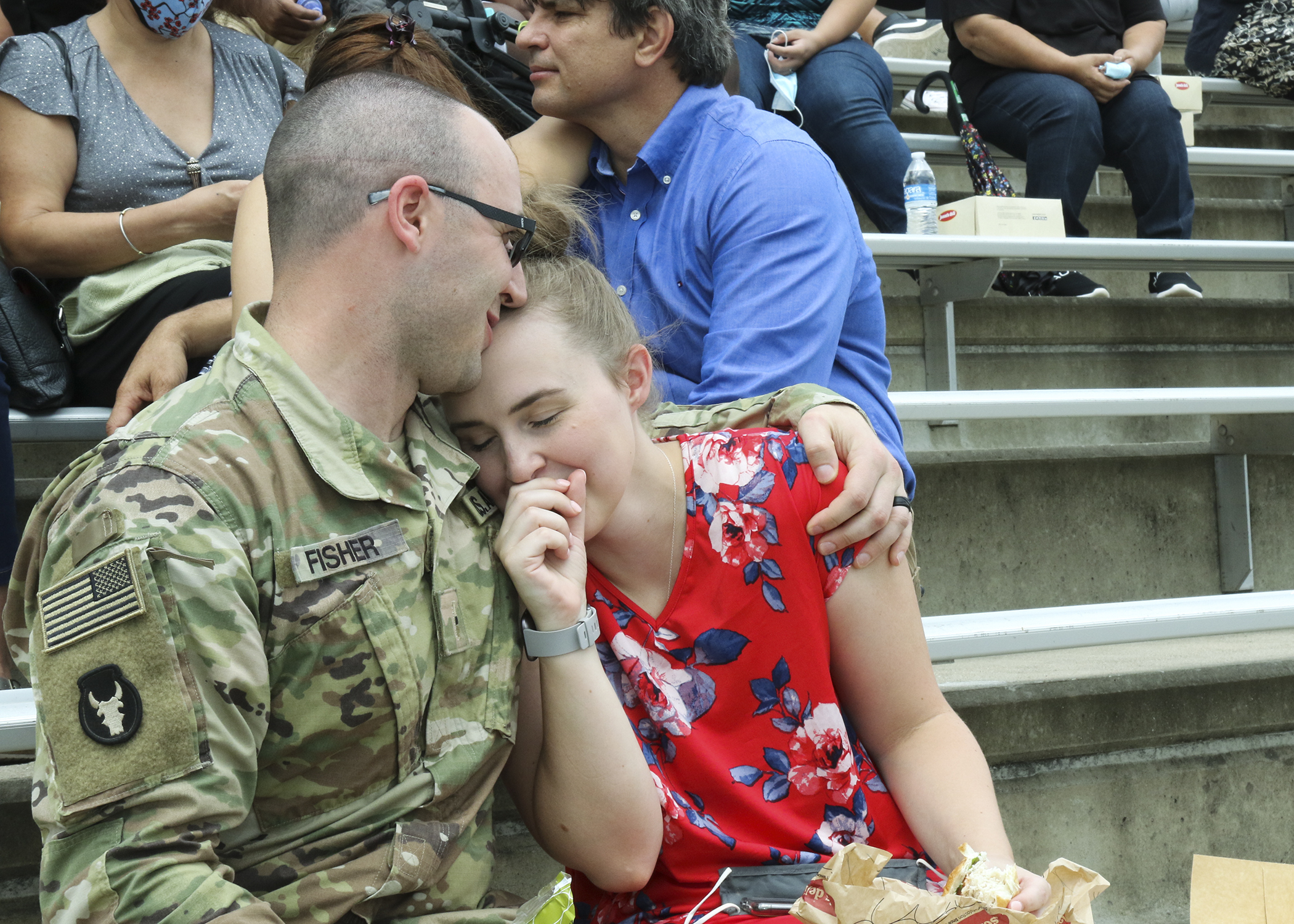 Sgt. Chacon is also a medic. He told Statesman News that the hardest part of deploying is "getting used to a routine" with the Army as opposed to a civilian routine.
Though he's deployed before, this is the first time Sgt. Chacon has left a child behind. "This is my first time having my daughter, so it's going to be an interesting deployment," he shared, "it's gonna have a lot of mixed emotions for me in particular."
Sgt. Chacon's daughter just turned 1 this year.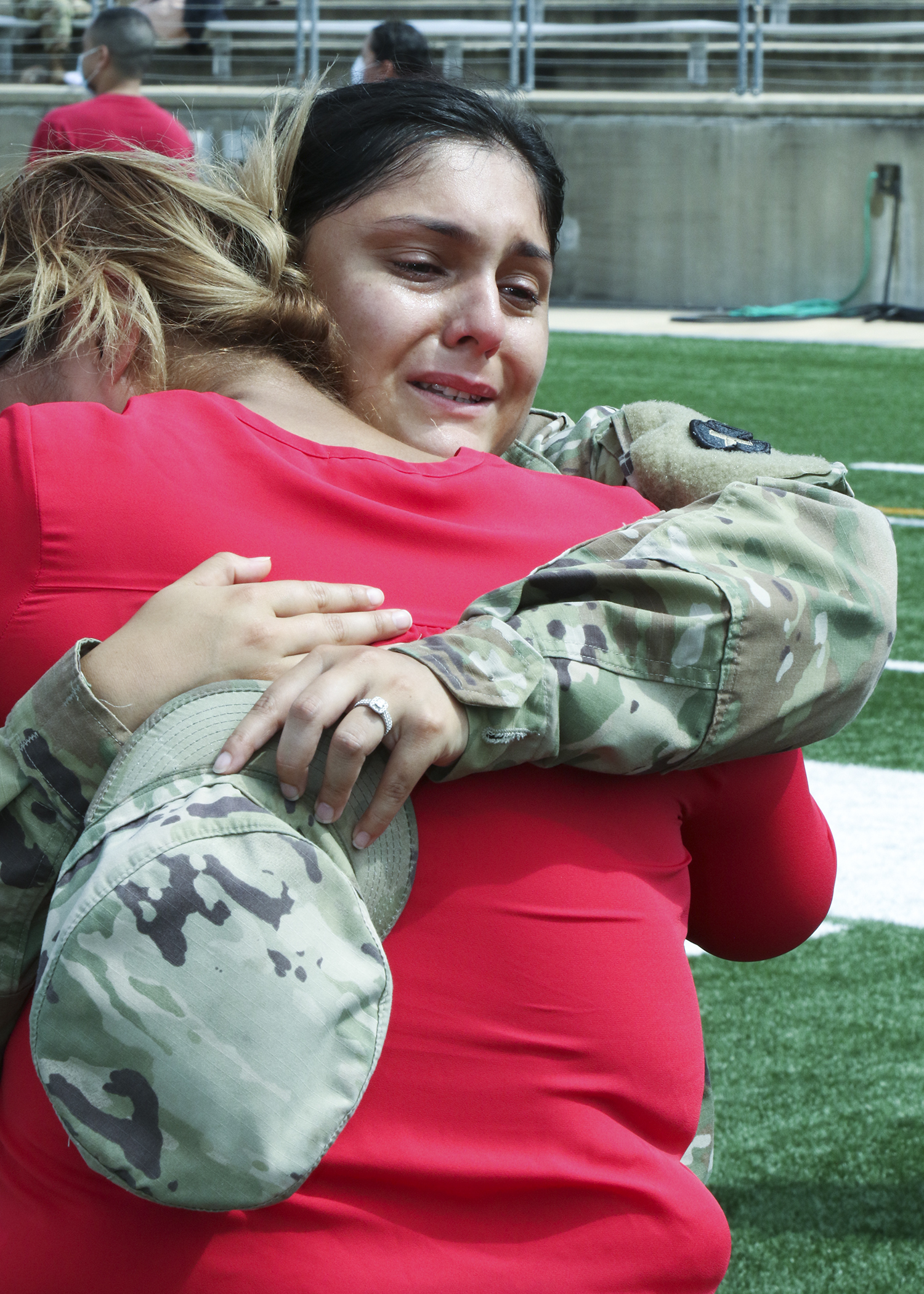 "It definitely gives me a lot of emotions as far as that goes: happy, at the same time sad," he said. "Coming from a medical standpoint, I like that I'm not only able to help my people, but also potentially help the people in the countries that we're going to see."
Spc. LaFosse comes from a military family, and understands what separation can be like. "My family is a military family, so this isn't anything new," she said, adding that she was "very excited" about her first overseas tour.
After the tearful but proud eyes of the crowd watched their 700 loved ones depart on Sunday, it's clear they'll be fiercely missed, and friends and family will be patiently waiting to welcome them back home.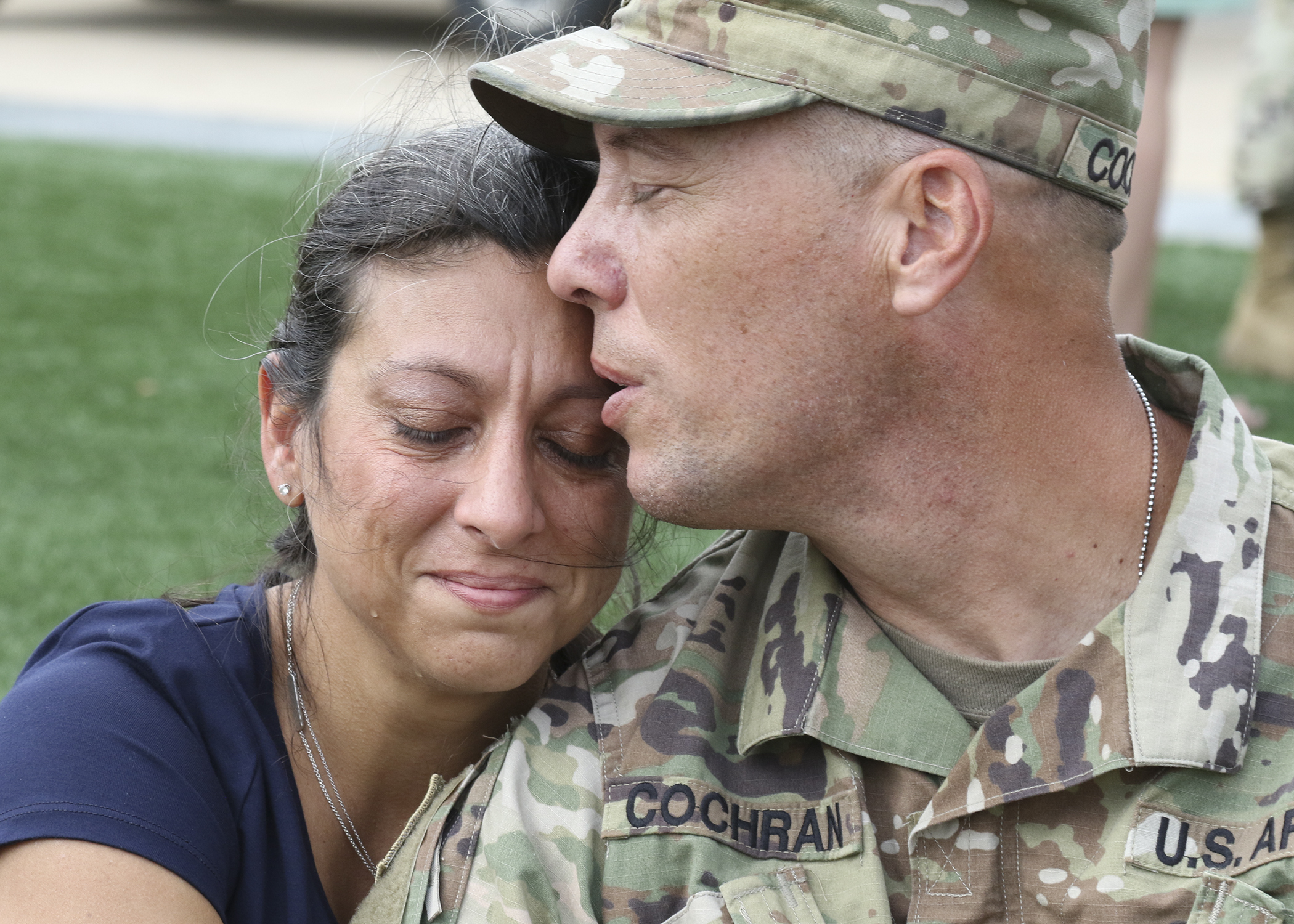 We would love to hear your stories! You can share them with us at emg.inspired@epochtimes.nyc