Hopping the pond to Europe is on many a summer bucket list and gap-year agenda—but most people, understandably, head to the same few well-trodden hotspots.
Places like Rome, London, Paris, and Madrid have a lot to offer and should be considered must-visits for any world traveler, but they're a far cry from hidden gems. Other, lesser-known destinations in Europe offer fewer crowds and more authentic, concentrated experiences. 
If you're up to explore overlooked destinations in Europe, consider a stop at these six spots. Almost all are accessible via Eurail, so it's just as easy for train travelers to get to them as their more popular counterparts, and yet, they remain well off the beaten path. You'll head home with tales of unfamiliar places to entice even the coziest of armchair travelers out of their seats.
1. Luxembourg City, Luxembourg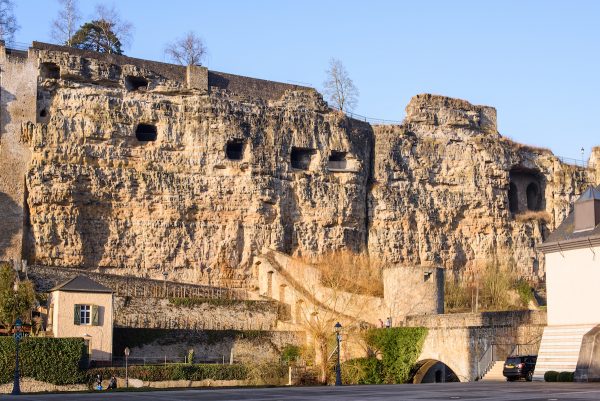 Ask anyone to locate Luxembourg on a map and most would have a hard time finding the tiny country. Even though Luxembourg is bordered by tourist hotspots France, Germany, and Belgium, the small country mostly minds its own business, priding itself on discretion—and a high standard of living. (Just a few years back, it was ranked as having the world's second-highest GDP per capita.)
The capital of the Grand Duchy of Luxembourg, Luxembourg City is captivating in that its days as a medieval fortress are still evident in the topographical layers of the partially walled city. While it's an important political and financial hub today, there's a lot more to Luxembourg City than boardrooms and business meetings. Viaducts, tunnels, and ramparts make for a fascinating taste of Luxembourg's war-weary past.
Visitors can step back further in time by exploring Casemates du Bock—a tunnel network complete with dungeon and prison—and Grand Ducal Palace, the residence of the Grand Duke of Luxembourg. And don't leave without stopping to take in the views from Adolphe Bridge. 
Visitors to Luxembourg will enjoy its emphasis on both tradition and progress, as evidenced by its patriotic national motto, "Mir wëlle bleiwe wat mir sinn"—"We want to remain what we are."
2. Riga, Latvia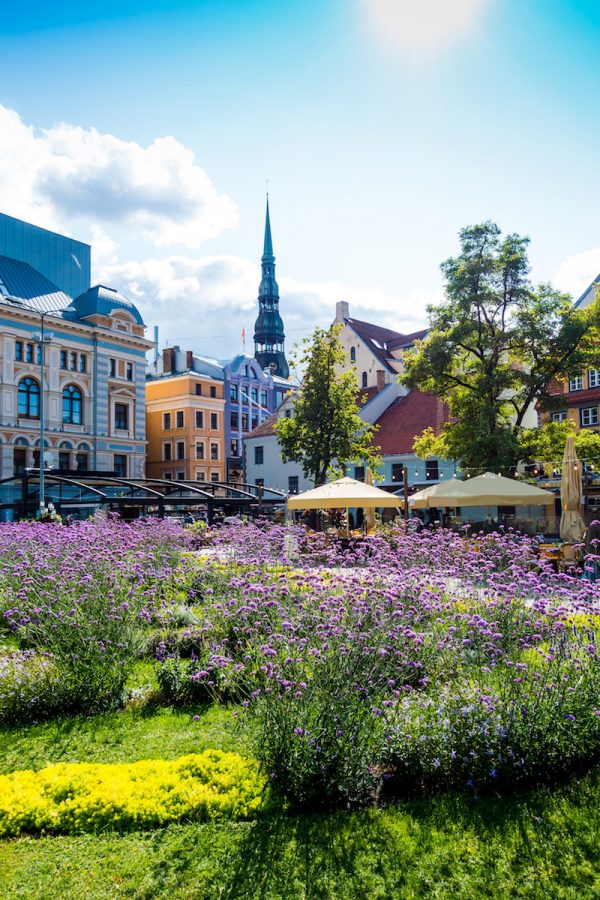 Riga is beginning to hear whispers of the popularity it deserves, but it remains an uncommon vacation destination, despite its location on an important historical trade route. The capital of Latvia, Riga faced invasion from both Soviet forces and Nazi Germany during World War II; its tenacity and resilience are a testament to the proud and independent people who call it home.
Between the interesting architecture—such as what's found at St. Peter's Church and the House of the Blackheads—and water all around, the city sits at the mouth of the Daugava River, with the Baltic Sea to the north—scenic views are in abundant supply. Add in a pedestrian-centric Old Town with medieval touches and art nouveau architecture and you've got a dream destination for art, history, and culture lovers. 
3. San Marino, Italy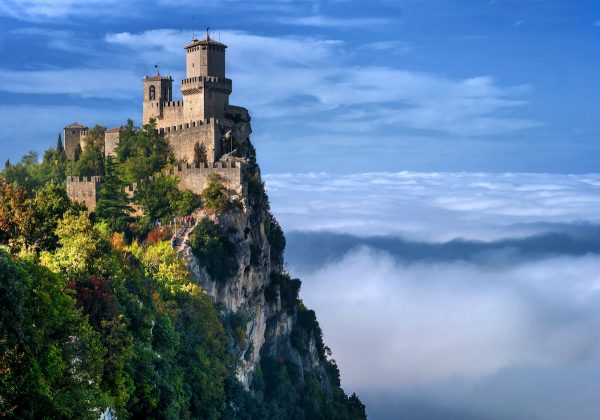 Scenic, pizza-filled Italy is just about the furthest you can get from under-the-radar, but did you know you can up your total country count by three with just one visit to Italy?
Oddly enough, Italy has not one but two countries-within-a-country hidden inside its borders. One is Vatican City—a city-state in Rome that is home to the Pope and serves as the central nervous system of the Roman Catholic Church—which also happens to be the smallest country in the world. The other is San Marino, a tiny microstate near the Apennine Mountains.
San Marino is the third-smallest country in Europe (only Vatican City and Monaco are smaller) and the fifth-smallest in the world. Travelers to Italy can make a day trip or a weekend out of a visit to San Marino.
The main attractions in San Marino are its historical structures, from citadels to medieval walled towns to cobblestone streets; the country is one of the oldest republics in the world. Head to Guaita for killer views from the city's oldest fortress, or to Monte Titano for a mountain peak with medieval towers on top. The De la Fratta tower and Palazzo Pubblico with its palace, city hall, and monument are also of interest to visitors.
The only other country enclaved in another country is the Kingdom of Lesotho in South Africa, so it's especially unique that Italy is home to two. On your next European getaway, consider heading to Italy and adding a stop in San Marino and Vatican City to come home saying you visited three new countries in one trip.
4. Bratislava, Slovakia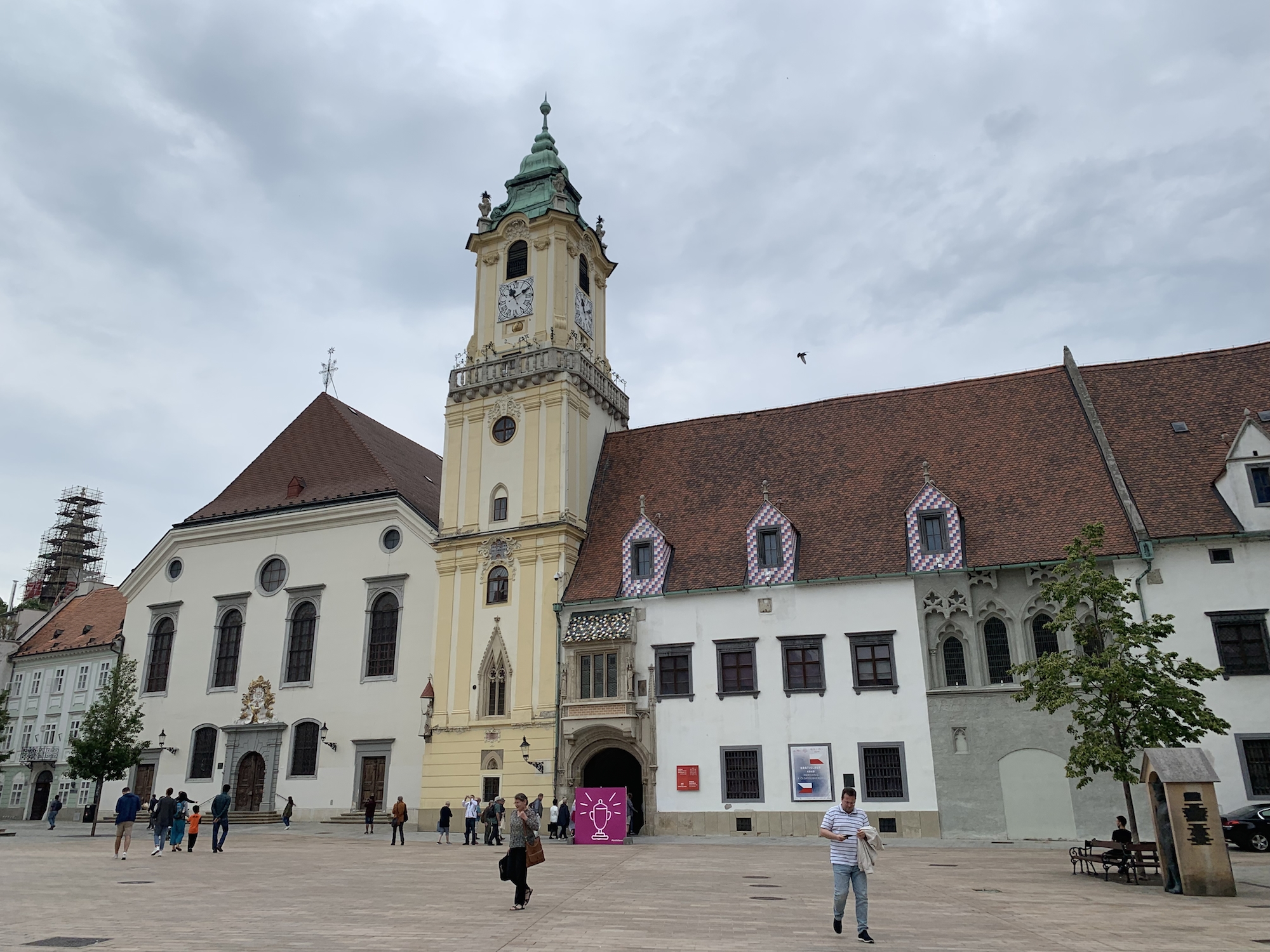 Another small country most would be hard-pressed to locate on a map, Slovakia is bordered by Hungary, Austria, Czechia, Poland, and Ukraine, giving it a one-of-a-kind blend of cultures. Moreover, Slovakia didn't split from Czechoslovakia to lose its 40-plus years of communist rule and become independent until the Velvet Divorce of 1993.
Slovakia's capital, Bratislava, is located on the western end of the country, bordering both Austria and Hungary on the Danube River. With remnants of the country's relatively recent communist past, as well as a longer history dating back a thousand years, Bratislava (known as Pressburg until 1919) boasts an old town area that's a hit with tourists seeking an uncommon European capital with both historical intrigue and a thriving bar and café scene. 
Once you've explored the car-less squares on foot and enjoyed the views from hilltop Bratislava Castle, stop for a pint and a bowl of halusky, the Slovakian national dish of potato dumplings with sheep's milk cheese.
5. Ascona, Switzerland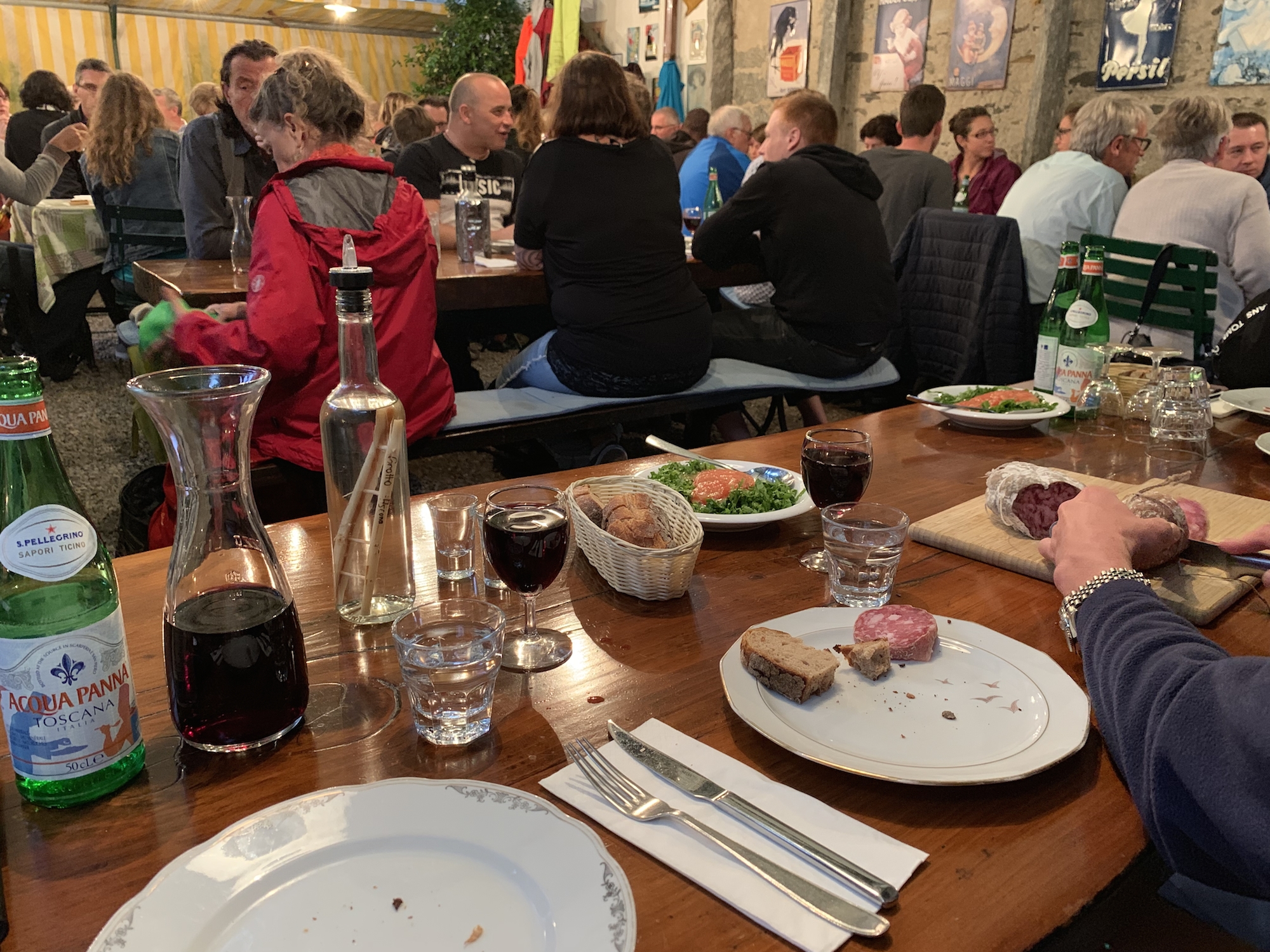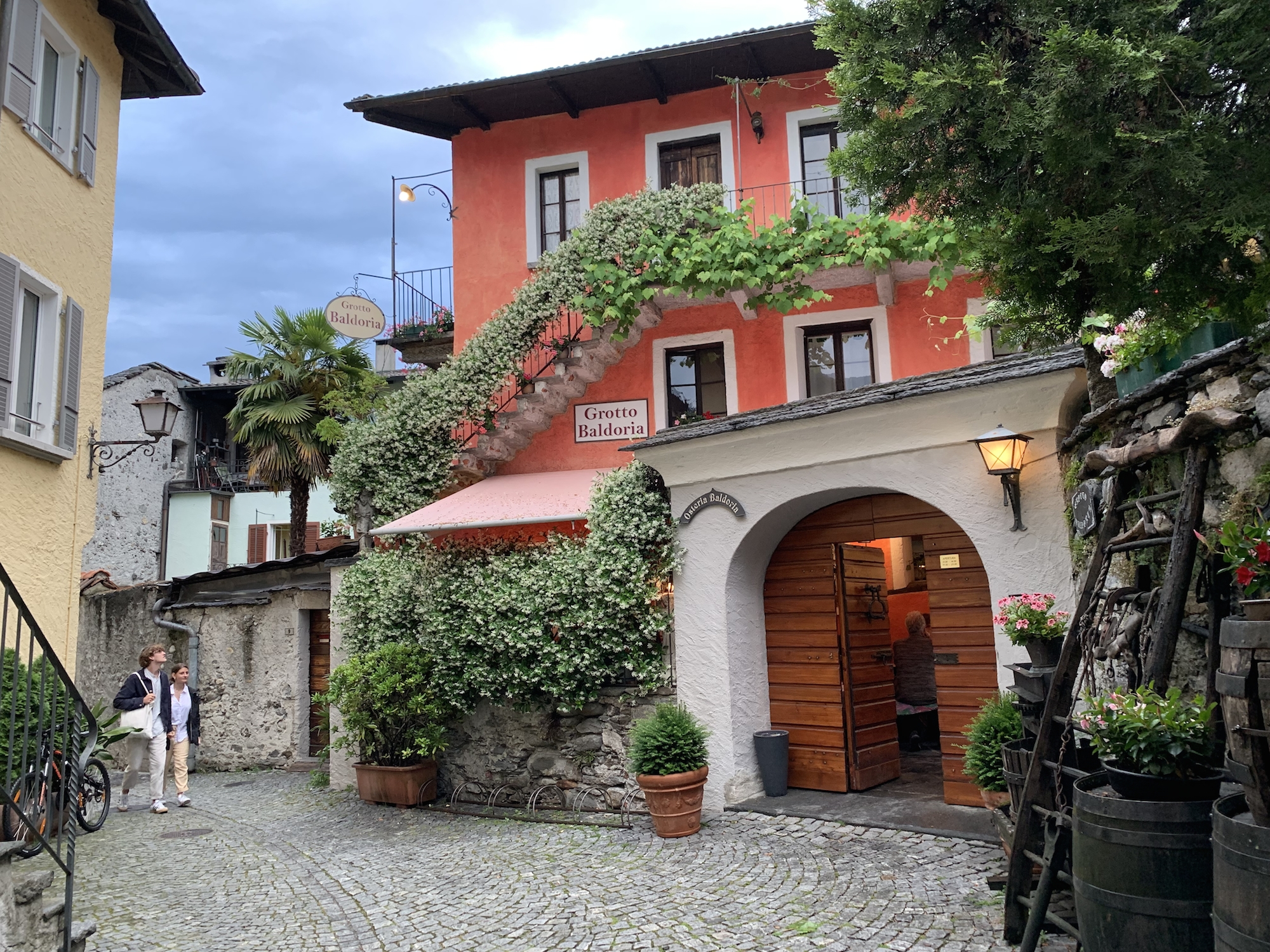 While Ascona may be a premier vacation destination for in-the-know Swiss and Italians, the rest of us are still flocking to Lake Como, with no idea what we're missing out on just over the Switzerland–Italy border.
I myself stumbled upon Ascona on accident, as I was searching for an alternative to Lake Como that still had its one-of-a-kind "super-scenic lakeside village" allure. Located in the same lake region but on the Switzerland side of Lake Maggiore, the small town of Ascona offers a similar feel but maintains much more of an under-the-radar vibe. Due to its border location, Ascona is a harmonious marriage of Swiss and Italian cultures—with Mediterranean-style architecture and the unbeatable cuisine to show for it.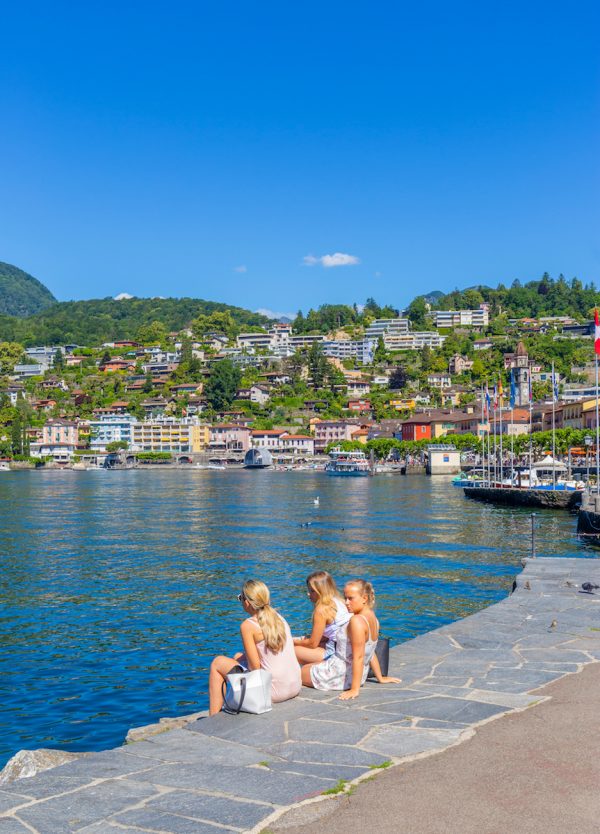 After walking Ascona's lakeside promenade, lined with the sort of leisurely cafés Europe is beloved for, don't miss a chance to eat at family-style Grotto Baldoria. There's just one set menu, though it's not posted anywhere and it changes daily, and one set price (19 Swiss francs, or $19, per person when we went). Don't ask questions: Just sit down at one of the communal tables and wait for the next course to come around.
6. Regensburg, Germany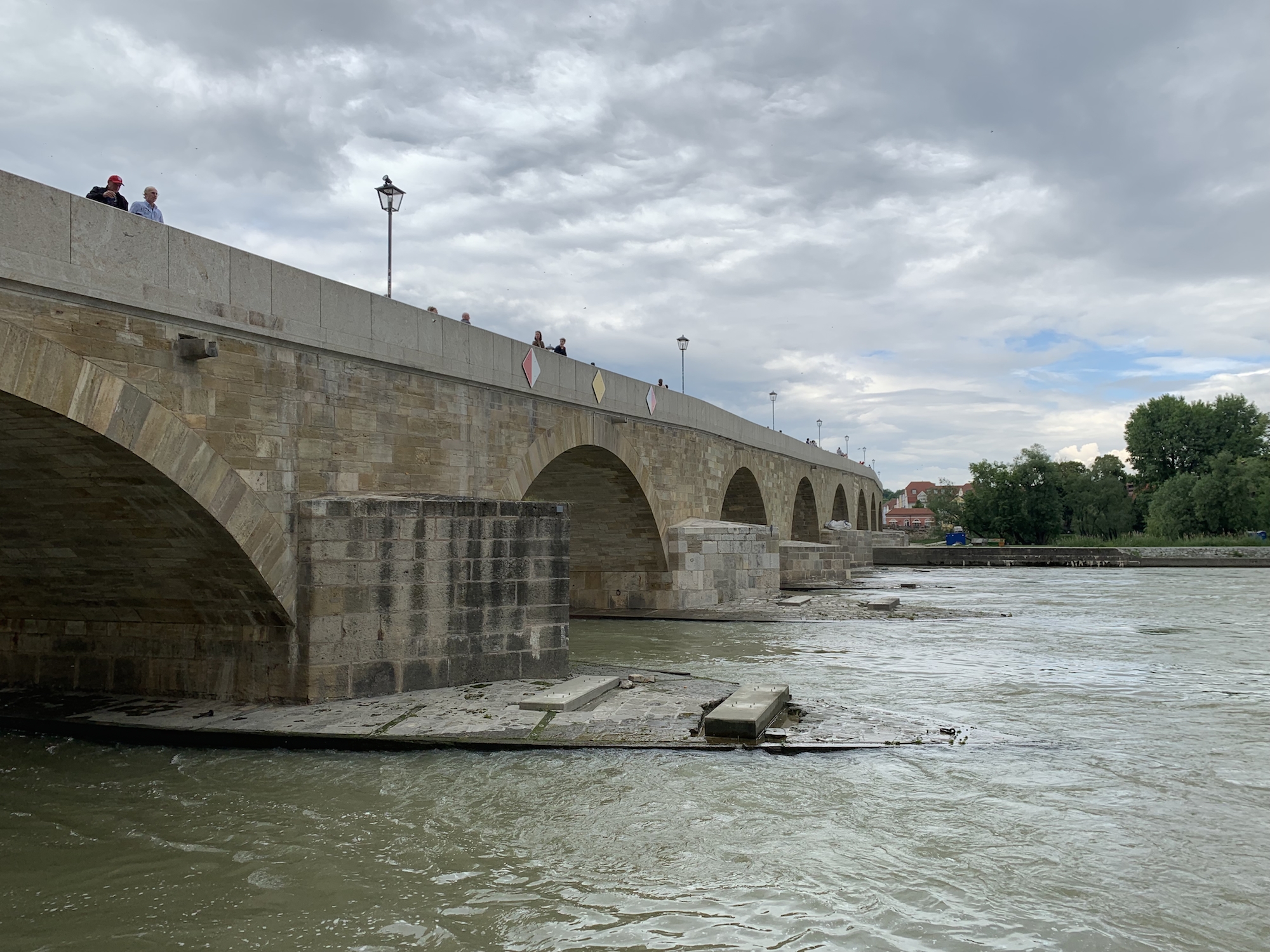 Instead of following the crowds to Berlin, Munich, or Frankfurt, consider a detour to Regensburg, a hidden gem in Bavarian Germany. The medieval elements of Regensburg have been well-preserved, so visiting feels a bit like stepping back in time. Regensburg's location at the confluence of the Danube, Naab, and Regen rivers makes it a popular stop for river cruises. 
In Regensburg, opt for a walking tour to learn the sordid history of the Old Stone Bridge, which dates back to the 1100s, or head out to neoclassical Walhalla to learn about important German figures. Whatever you do, don't miss a meal at the Historic Wurstkuche, or Historic Sausage Kitchen of Regensburg, the oldest continuously operating restaurant in the world. On the menu? Sausages, of course—the same as it's been for nearly 900 years.
Skye Sherman is a freelance travel writer based in West Palm Beach, Fla. She covers news, transit, and international destinations for a variety of outlets. You can follow her adventures on Instagram and Twitter @skyesherman