Previously I told you that the kids on your holiday shopping list probably have enough toys. And they probably do.
However, if you're shopping for a little someone young enough to not have accumulated the basics yet, or you wish to surprise them with something special, this article is for you.
Circle around your favorite big box store and you'll easily find an abundance of inexpensive, noisy, light-up, plastic toys ready to be popped into your shopping cart, virtual or otherwise.
They feature characters you recognize. They're made of materials that may or may not be toxic. They are very likely low-quality and not built to last. Their sounds and lights leave for very little imagination on the part of the child. And it's possible they have been produced by slave labor in China.
But it's a big world out there, and just a little bit more digging will lead you to a plethora of beautiful, high-quality toys that will actually enhance the play experience and development of the kids you give them to. 
Here are six toys every child should have with specific examples for your holiday shopping list.
Blocks
These are truly the building blocks of play. The youngest of children can benefit from simply handling blocks, and their play will advance with these simple toys as they grow.
Long after their motor skills are developed enough to construct a balanced tower, children will continue to turn their blocks into lift-a-bridge on their train set or a wall for their doll's room, and on and on. The possibilities are endless. Here are some of my favorites:
Classic ABC Blocks by Uncle Goose. These beautifully crafted wooden blocks are made in the USA. Uncle Goose offers an impressive variety of other products as well.

Extra Large Starter Set (Blocks) by Haba. Just the right number in just the right shapes, Haba's wooden block set is made in Germany.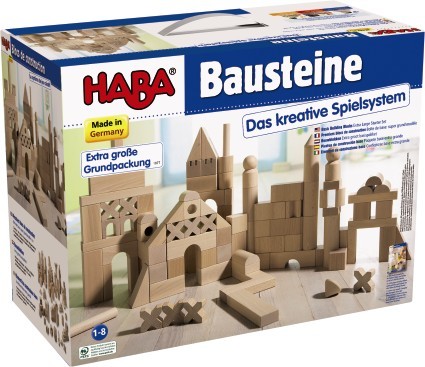 Block Set by Green Toys. Made in the USA from completely recycled materials, Green Toys' block set is a standout for the youngest builders on your list.
Lego Large Creative Brick Box. Once children have passed the phase of putting their toys in their mouths, Lego can be introduced and enjoyed for years. This starter box is the perfect introduction and is made in Mexico. 
A caveat: As you continue to shop for Lego, however, watch the labels. Sometimes they include parts that are made in China. 
A Dollhouse
A dollhouse is an invitation for imaginative play and creativity that can be enjoyed by girls and boys alike. This is a category with options galore, from the most simple to the very extravagant. These are some of my favorites:
Playmobil Large Grand Mansion. Made in Germany, Playmobil's products stand the test of time and incorporate building skills as well as imaginative play into all of their sets. 

Le Toy Van Mayberry Manor Dollhouse. The colorful wooden dollhouses of Le Toy Van are manufactured in Indonesia and designed with cheerful colors and adorable designs that will delight.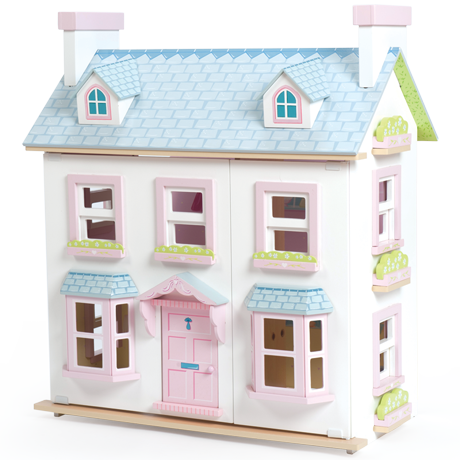 Plan Toys Creative Play House. Featuring a modular design, budding architects can manipulate this dollhouse to their own design ideals. Made in Thailand, PlanToys are well-recognized for their sustainable manufacturing practices.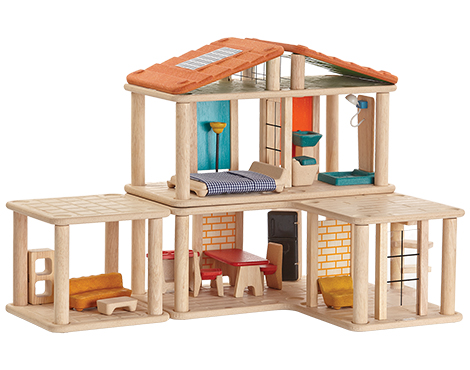 Role-Play Toys
Role playing is an enormously important aspect of play and a joy for children. A play kitchen, a child-size toolbox, a kid store, or a play school are all rites of passages for kids everywhere. Here are some role-play toys that add to the fun:
Sink and Stove by PinToy. Beautifully made and sturdy, PinToy's rubber wood kitchen items are ready for years of play. Their products are made in Thailand. Retailer Magic Cabin has them available for purchase.

Lemonade and Market Stand by Beka. Made in the USA, this simple wooden storefront will have that future entrepreneur set up in no time. Chalkboard surfaces allow for the best signage to attract potential customers.

Tool Set by Green Toys. This set by Green Toys, made in the USA, comes in two color options and has everything a little one needs to pretend-fix any pretend-broken items.

Dolls
The search for a doll that is not made in China may be the most challenging search of all. However, the beauty and craftsmanship of the dolls you can find are worth the effort. Here are my favorites:
Petitcollin. Any of the beautiful dolls by this French dollmaker would be a wonderful choice. Comparing these dolls to those found in the chain toy stores is like comparing a DaVinci to the art on a cereal box. They are wonderful to hold, and the one my daughter has smells of a lovely vanilla.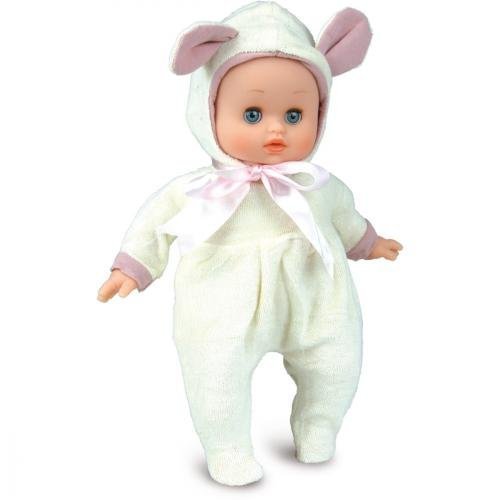 Kathe Kruse. With many options, from baby dolls to big-girl dolls, from Waldorf-style dolls to dollhouse miniature dolls, Germany's Kathe Kruse is a dollmaker stalwart and producer of high-quality toys. Their products are made in Germany and Latvia.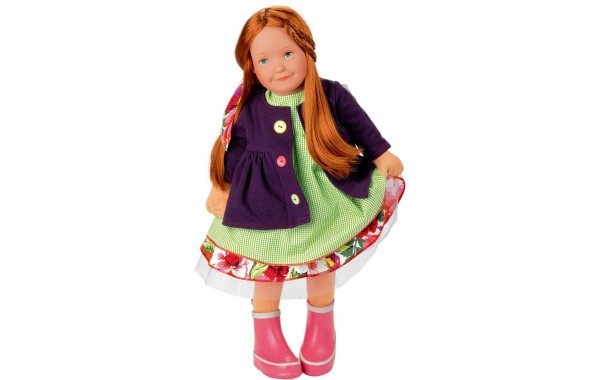 Paola Reina. This is a company that I discovered online while writing this article and I have to say, I'm pretty excited. These dolls are made in Spain. They offer both male and female options and a variety of different ethnic features as well. 
What's most exciting to me is they have a line of 18-inch dolls. This is the measurement, for those uninitiated, of the ever-so- popular American Girl dolls that are made in China. There is a boy 18-inch doll, as well, something that American Girl doll fans have been clambering for.
I haven't seen these dolls in person, but I am enthusiastic about this find to say the least. Check them out.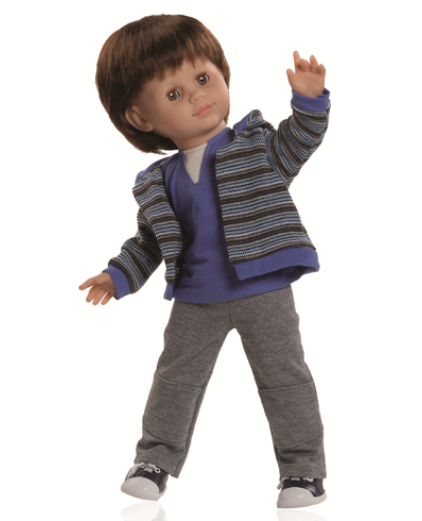 Instruments
The studies that connect the importance of music and brain development are plentiful. From very early on, children can dive in, strumming and drumming to produce different sounds. Toy instruments are a great appetizer to the real things not too far down the road in childhood.
Plan Toys offers a number of beginner music-makers, including a simple banjo, a xylophone, and a number of drums.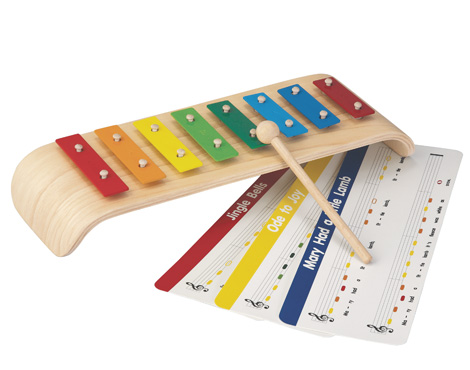 Bontempi is a company that offers a number of affordable introductory instruments, all made in Italy.

Trains
Soon into their play, it comes time for kids to create their very own world, complete with roadways, buildings, scenery, and train lines.
Vermont's Maple Landmark offers a variety of well-made wooden train track sets and accessories that are sized to fit the most popular wooden train characters. The track combinations are endless, and kids will enjoy watching their trains maneuver through their creations.


Beyond these, of course, there are die-cast cars, animal figurines, outdoor toys, dress-up items, arts and crafts tools, and magnetic toys that would also make wonderful additions to a child's playroom.
If you're looking for quality and items that have been responsibly manufactured, seek out retailers that allow you to search their products by country of origin and Google "toys not made in China" for a number of resources that will lead you to exciting finds for the kids on your list.