Whether looking to buy auto insurance for the first time or to get a better deal on a policy, you need to know what to look for. Having the right kind of coverage and adequate coverage can protect you from financial risks if you are ever in an accident.
The following tips will help you decide how to get the best policy for your needs.
Low Priced Insurance May Not Be Adequate
Finding the cheapest car insurance may lead to trouble because the low price could indicate that the company is not financially stable enough to pay its claims. It is always a good idea to search online for reviews about a company before buying unless you are familiar with the name or have good recommendations from friends.
Medical insurance and the cost of cars and their repairs have risen dramatically in the past few years. Thus, having just the minimum coverage is probably not enough in most instances. People are also more willing to sue than before.
Get Comprehensive for a Newer Car
If you have a loan on your car, the lender will likely require comprehensive coverage that will pay for any damage to the car. Without this coverage, you will need to have money on hand or good credit to buy another car.

Compare Coverage
Trying to find the best car insurance company will be easy if you only want a low premium price. Among the top companies, USAA offers low-cost coverage—but it is only for active military, reserves, and veterans.
Making the best choice requires comparing the overall package each company offers. You must consider the cost of the policy and the features (options) it contains compared with similar policies.
Websites that offer car insurance reviews can summarize the details of the top companies. ForbesAdvisor makes comparing the major insurance companies rather easy, as it shows their current prices, benefits, and even the complaint level. You will find that no single review site provides the same details, so they will not likely agree on which is the best company. You will need to look at the reviews on more than one website.
Unique Options
Options can make one policy preferable to others if it fits your needs, or if you think an option might be needed one day in the future. Here are some options offered by various companies.
State Farm: Money.com lists this company as the best for young drivers because it offers a 25 percent discount for drivers that have a GPA of 3.0 or higher. It is America's largest car insurance company.
Geico: Often insures high-risk drivers and makes it easy to apply.
Progressive: Gives discounts for safe driving through an app and features a Name Your Price tool that lets you enter a budget amount, then shows you the options available for that price.
Erie Insurance: Provides rideshare coverage and Rate Lock, which keeps your monthly cost uniform for longer.
Auto-Owners Insurance: Has 12 different discounts, including three for students.
Amica: Offers dividend policies.
Nationwide: Has software—Smartmiles and Smartride—that give discounts for safe driving habits. This company offers pay-per-mile insurance, which is excellent for drivers with limited driving habits.
Allstate: Covers cars with high-value and custom equipment, as well as classic cars.
Another feature that some companies offer is Accident Forgiveness, which is available in most states. It means that the insurer will forgive the driver of their first accident when the driver was at fault. According to getjerry.com, most insurance companies will not renew your policy if you have three or more accidents within 36 months.
Cost of Car Insurance Today
According to Bankrate.com, the average cost of having full coverage in May 2022 is $1,771 for one year. The cost for average minimum coverage is $545 annually.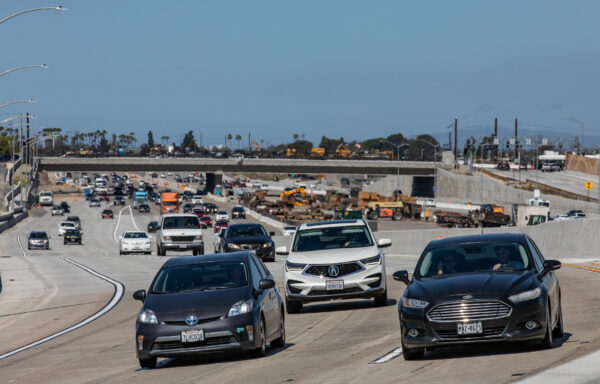 How to Get Lower Cost Insurance
Auto insurance companies typically determine rates by looking at several things. Although you cannot change some of these factors, the following are ones you can work on.
Raise your deductible: Most insurers require that you have at least a $500 deductible, which means you will pay up to $500 when there is a claim. Since you are just paying a small amount of the overall cost, the insurer pays a larger portion. By raising your deductible to $1,000 or more, the insurer will lower your rates, because you will bear a larger share of the total cost. Remember to have that amount set aside in case you have an accident.
Improve your driving record: If you have multiple traffic tickets, several accidents on record, or a DUI, taking a Defensive Driving course can lower your rates.
Get a different car: Newer cars, sporty automobiles, cars that are frequently stolen, etc., are more costly to insure. Talk to your insurance agent to learn which companies will give you a lower insurance rate and buy from one of them.
Improve your credit score: Statistics show that drivers with poorer credit are more likely to make an insurance claim. Raise your credit score to get better rates. Bankrate reveals that drivers with poor credit may pay about $1,000 more annually than drivers with good credit.
Move out of the city or state: More cars in a limited area means more accidents are likely, and so, rates are considerably higher in larger urban areas. Moving to a different state or a more rural area can result in your insurance rates being cut in half—or less. Bankrate reveals that the average cost of full coverage insurance in New York is $2,996, but only $1,200 in Ohio.
Add security features to your car: Having burglar alarms, anti-lock brakes, etc. installed on your car can also lower your insurance rate. Check with your insurance company first before installing such a feature because only some brands may be eligible for a discount.
Contact an insurance broker: Finding a good car insurance price can also be done without you doing the work. An online insurance broker such as Gabi or an independent one such as RamseySolutions can do it for you. A broker will get several best quotes for you, from which you select the one you want.
Other discounts are also available. Talk to your insurance agent to find out if there are discounts you can get, such as for age, years with the company, military service, and more. Bundling policies may be another option because companies give discounts if you have more than one policy with them, such as a homeowners' or renters' insurance policy.
The Epoch Times Copyright © 2022 The views and opinions expressed are only those of the authors. They are meant for general informational purposes only and should not be construed or interpreted as a recommendation or solicitation. The Epoch Times does not provide investment, tax, legal, financial planning, estate planning, or any other personal finance advice. The Epoch Times holds no liability for the accuracy or timeliness of the information provided.