Aldo Martinek is convinced he has a priceless Leonardo da Vinci painting on his hands, but he's having difficulty getting a definitive authentication.
The work of art was given to him by a friend who died of cancer and has been sitting in storage for the past 25-plus years. The friend's father, who was from Germany, bought the painting in Italy in the 1800s.
"My friend received the painting from his father. He was a journalist stationed in Venice, and he purchased it there in the 1800s," says Martinek, 82, who owns a custom furniture-making business in Scarborough, a suburb of Toronto.
"His father took it back home to Germany. Then he was close to passing on and he sent it over to John in Canada. John had no family left and he told me, 'Listen, I have a painting in storage you can have before I die.' That's how I got the painting."
The subject of the painting is Agostino Barbarigo, who was the Doge (mayor) of Venice from 1486 until his death in 1501. It shows the mayor pointing at a miniature golden clocktower, which was given to him as a gift after he had the astronomical clock in St. Mark's Clocktower—Venice's famous clocktower that still stands today—successfully repaired, according to Martinek.
The Latin text on the top left of the painting, which is untitled and unsigned, notes the year 1500.
"It's over 500 years old. It was painted at the same time as da Vinci was alive," says Martinek. "The nails in the frame are handmade."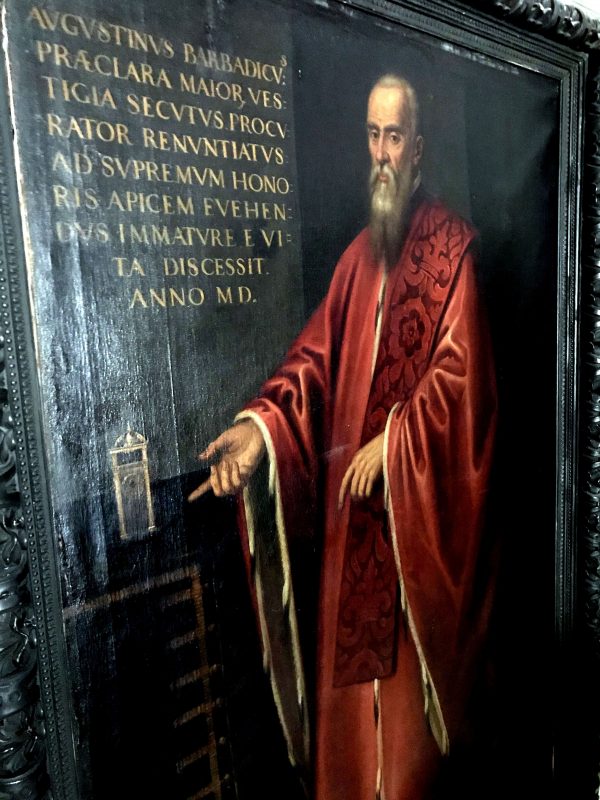 Martinek, who excelled in freehand drawing in his younger days, believes the artistic style of the work—especially how the face and hands are painted—closely resembles that of the Italian Renaissance genius, who lived from 1452 – 1519.
"If you compare the Mona Lisa and the mayor, you can tell that the same artist painted them," he says. "Nobody can tell me it's not a da Vinci."
After Barbarigo died and a new mayor took office, the painting was stored in various locations until it finally ended up in the Tintoretto studio in Venice, Martinek says. Tintoretto, the last great painter of the Italian Renaissance, died in 1594.
A few years ago, Martinek tried to auction the painting through Christie's in New York but they said he needed to get it authenticated first. So he paid $15,000 to a company in England, but their experts said they couldn't be 100 percent sure who painted it.
An authenticator in Florida told him the painting, which measures 205 cm high by 138 cm wide (excluding the frame), is too big to be a da Vinci.
After looking at photos of the work, Da Vinci expert Jacques Franck told The Epoch Times that he thinks it's not by the Italian master but was painted posthumously in the early 16th century.
"Many of these portraits were posthumous," he said in an email. "The dating results from the style of the painting which betrays an execution not earlier than the first quarter of the 16th century."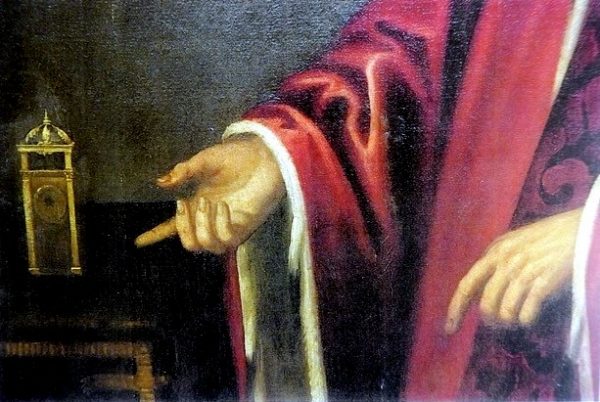 Scientific Analysis
Nica Rieppi, a principal investigator with Art Analysis and Research, says stakeholders in the art industry are increasingly turning to science to help authenticate works of unknown origin.
The New York-based company provides scientific analysis of paintings, which includes using advanced technology to study such aspects as the pigments, binding medium, brush strokes, and underpainting to see if they're consistent with a particular artist's time period. The canvas, panels, and wood on can also be dated scientifically.
"Sometimes we are able to see things from a certain artist in the x-ray that are idiosyncratic features of that particular artist, so it can be incredibly beneficial to help authenticate the work of art," Rieppi says. "Nowadays most experts want this information—it has become a necessary part of the authentication process."
Rieppi was part of a team of scientists that helped authenticate Salvator Mundi, the da Vinci work that sold in 2017 for $450 million, the highest price ever paid for a painting. It was reportedly bought by a Saudi prince who acquired it for the Louvre Abi Dhabi. The Louvre in Paris has requested a loan of the painting for its big exhibition in October marking the quincentenary of Leonardo's death.
There are only about 23 known da Vinci paintings in the world, although it's believed there are some "lost" works that are yet to be discovered. A possible da Vinci, titled Miracle of San Donato, is currently being researched by experts at the Worcester Art Museum in Massachusetts.
Rieppi says "there's potential" that other da Vinci works have survived. "I think what's exciting is that there are more lost works out there and I think the Salvator Mundi was an example of that."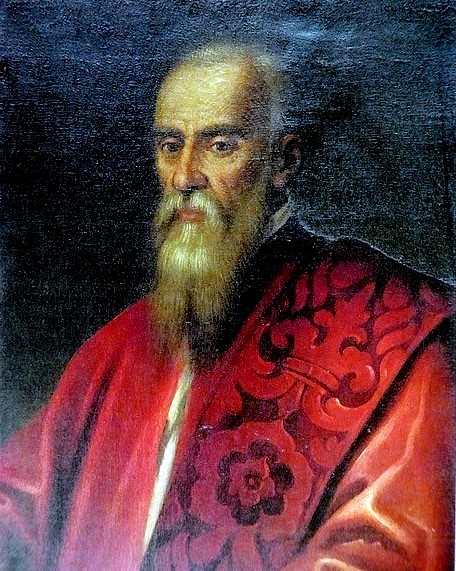 Doge Barbarigo was also painted by other famous artists of the time, including Giovanni Bellini, Paolo Veronese, and Marco Basaiti.
Martinek's friend, Heinz Nitschke, has been helping Martinek in his efforts to sell the painting. He visited Venice in 2014 and took photos of the work to a museum there but couldn't get a definitive answer.
"I showed the photos to so-called experts at the museum and none of them would give me a straight answer. It was always, well, maybe, it could be," he said.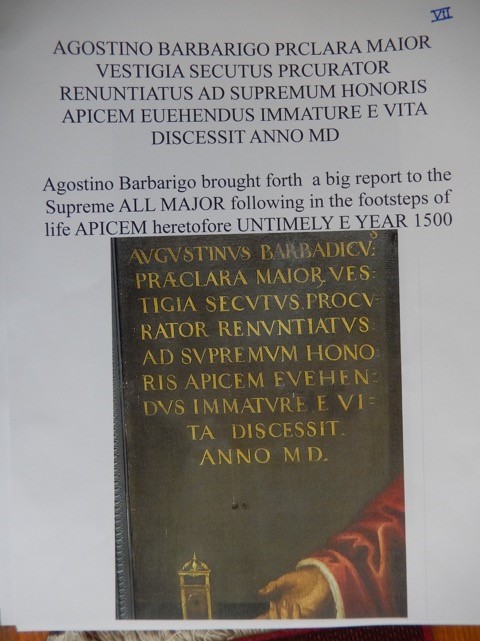 "It is very possible that this painting is a da Vinci, which would bring the buyer millions of dollars in profit," he adds. "We know for sure that the painting is of the period when da Vinci was painting. The town was small, and famous painters would have been the mayor's friends and belong to the inner circle. It's very possible that da Vinci painted the mayor as a favour to a friend."
He said Martinek is getting old and he's anxious to sell the painting. "The fact is that Aldo wants to sell the painting because of his age, and he cannot do it alone. I would say the painting is now for sale and will go for the best offer."