Spring is in full swing, with summer quickly approaching, and it's time to start thinking about the warm-weather cocktails that will help carry us through the changing seasons. After surviving a frigid winter subsisting on hot toddies, eggnog, and Irish coffee, we're ready to break out the tequila, triple sec, and lime.
That's right—we're talking about the margarita.
Here, five Florida-based bartenders—who had the privilege of spending "winter" in the Sunshine State—have been generous enough to share their takes on this classic cocktail.
Purists might thumb their noses at the following concoctions, but they're definitely worth a taste. Ranging from spicy to sweet, these recipes are sure to welcome you into the season.
Tamarindo Margarita
Christopher Hudnall
The Drawing Room at Shelborne South Beach
Miami, Florida
2 ounces Alipus Mezcal
1/2 ounce tamarind paste
1/2 ounce canela-infused agave syrup
3/4 ounce lime juice
1 dash Angostura bitters
Garnish: lime wheel, double strength ginger hard candy
Coat the rim of a rocks glass with salt, fill with ice, and set aside. Add the remaining ingredients to a shaker and fill with fresh ice. Shake and strain into the prepared glass. Garnish with a lime wheel and ginger candy.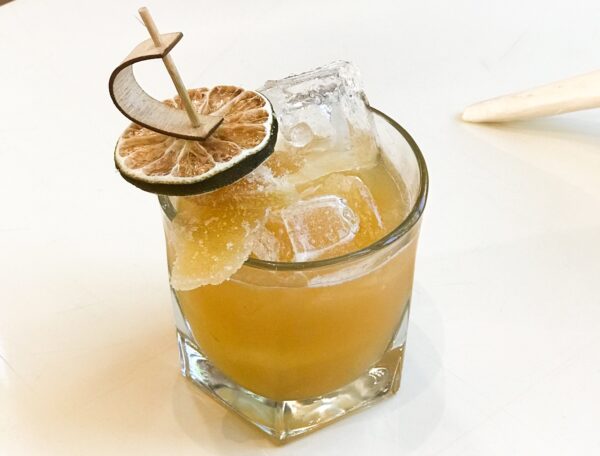 Spicy Rita
Liliam Ma
Cocktails at the Lincoln Eatery
Miami, Florida
Agave syrup
Tajín (Mexican seasoning)
1 jalapeño
4 ounces Bloody Mary mix
2 ounces tequila
1 ounce Cointreau
1/2 ounce lime juice
Rim the glass with agave nectar and Tajín. Slice the jalapeño and remove its core and seeds. Add 3 slices of jalapeño in the shaker. Muddle the jalapeño. Add ice in the shaker. Add Bloody Mary mix, tequila, Cointreau, lime juice. Shake vigorously. Strain the cocktail into the glass.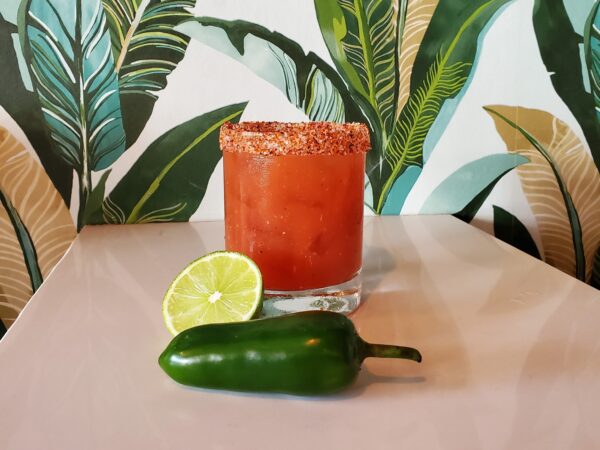 Dragon Margarita
Jessica Allen
Casa Sensei
Fort Lauderdale, Florida
Salt and sugar
1 ounce Avion Tequila
1 ounce spiced rum
2 ounces blood orange puree
1 ounce yuzu juice
1 dash orange bitters
Garnish: lime wedge, Thai chili pepper
Rim the glass with salt and sugar. Fill a cocktail shaker with ice. Pour in the tequila, spiced rum, blood orange puree, yuzu juice, and orange bitters. Put on the lid and shake for 30 seconds. Strain the liquid into your glass and garnish with a lime wedge and a slice of Thai chili pepper.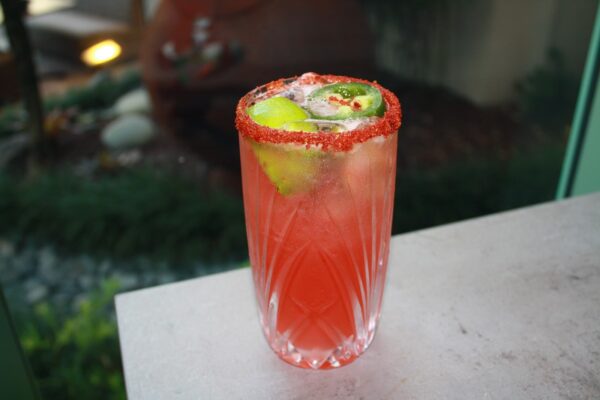 Dockside Margarita
Greg Jackson
Shooters Waterfront
Fort Lauderdale, Florida
1/2 ounce Olmeca Altos Tequila
2 ounces lime juice
1 ounce mango purée
2 dashes Hellfire bitters
In a mixing glass, add the tequila, lime juice, and mango puree. Add ice, then cover, shake, and strain into a salt-rimmed double rocks glass filled with ice. Garnish with 2 hellfire bitters.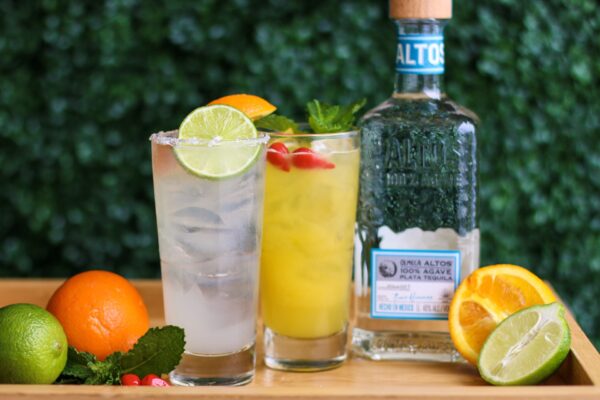 Blackberry Ginger Margarita
Anna Orton-Pujol
Mastro's Ocean Club
Fort Lauderdale, Florida
3 blackberries
Juice from 1/2 lemon
1/2 ounce Tres Agaves Agave Nectar
1 1/2 ounces Casamigos Reposado Tequila
1/2 ounce Shrub & Co. Spicy Ginger shrub
Garnish: 1 blackberry, thyme sprig
Build blackberries, lemon juice, and agave nectar in a tall glass. Muddle and add ice. Add tequila and spicy ginger shrub. Shake and pour into bucket glass. Garnish with a blackberry and thyme sprig.