In the driver's seat of his police cruiser, Capt. Paul Pecena completed his final patrol on July 9, after 33 years with the Mesquite Police Department in Texas.
Riding alongside was his son, Officer William Pecena, 24, who's following in his dad's footsteps and has been serving on the force for a year.
Serving his community has taught Capt. Pecena many things—especially in these troubling times; he's learned that for every one person who curses you, there are 20 more in the community who offer blessings to law enforcement.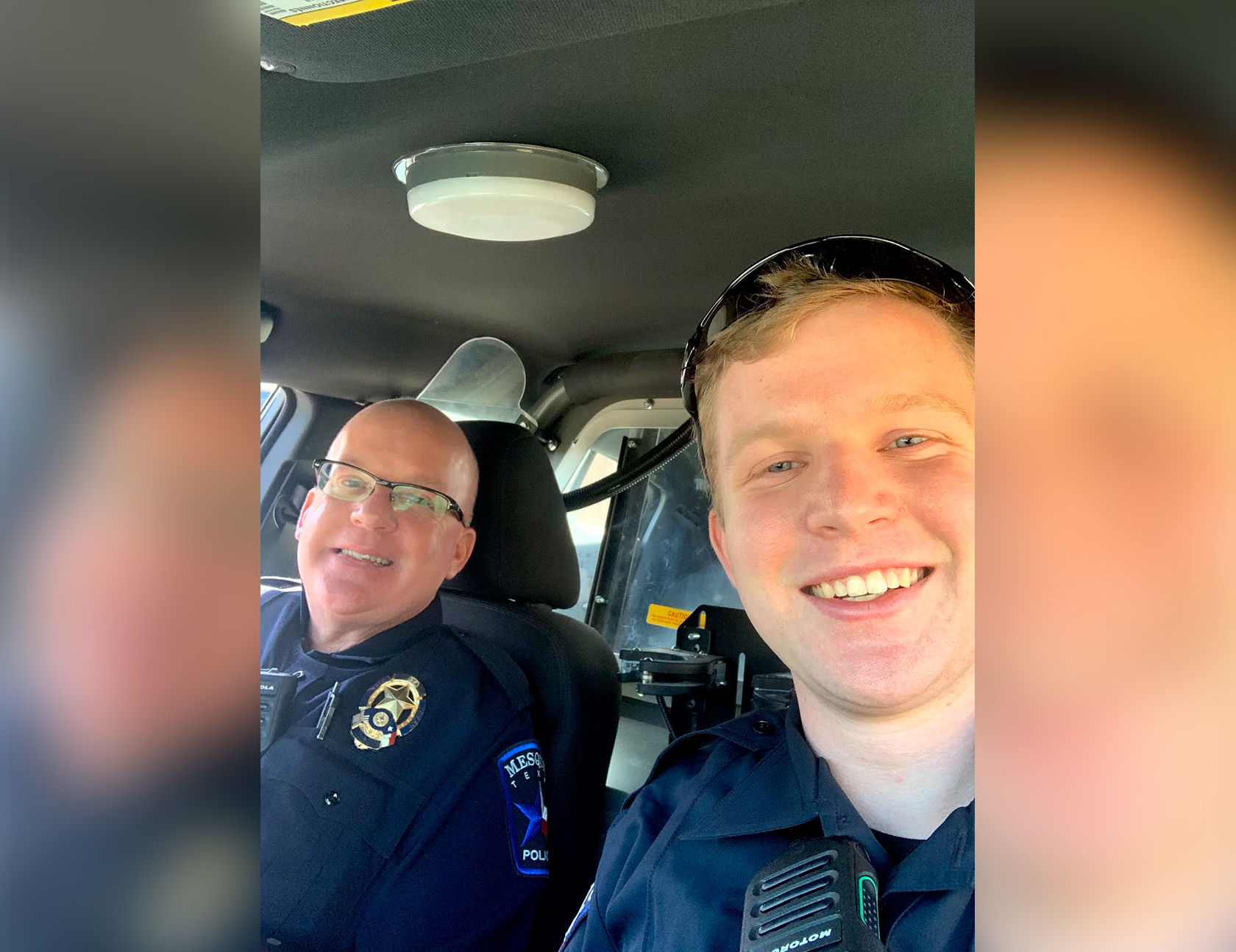 "It is a difficult time to be a police officer in this country, but I have been able to patrol the streets with my son for several months and see with my own eyes that he is well-trained, brave, and committed to doing what is right," he told The Epoch Times.
His brothers and sisters in blue are the same, he adds, noting the rigorous yearlong training program his son has completed.
Capt. Pecena said it was the greatest honor of his life to serve his community; making a difference, whether it be resolving a conflict on a call, solving a crime, or taking action to make people's lives a little bit better, has been the greatest satisfaction, he says.
On his final day, with his son as a patrol partner, was one of "sadness and pride, all at the same time," he added—his goals for the day being: "Don't burst into tears in public, and don't have a traffic accident."
"When police officers serve together for a long time and endure difficult times together, it creates a bond like brothers and sisters," he said. "I am sad to leave them behind to carry on the mission without me, but I also feel a great deal of pride that my son will pick up the burden that I lay down and carry it forward."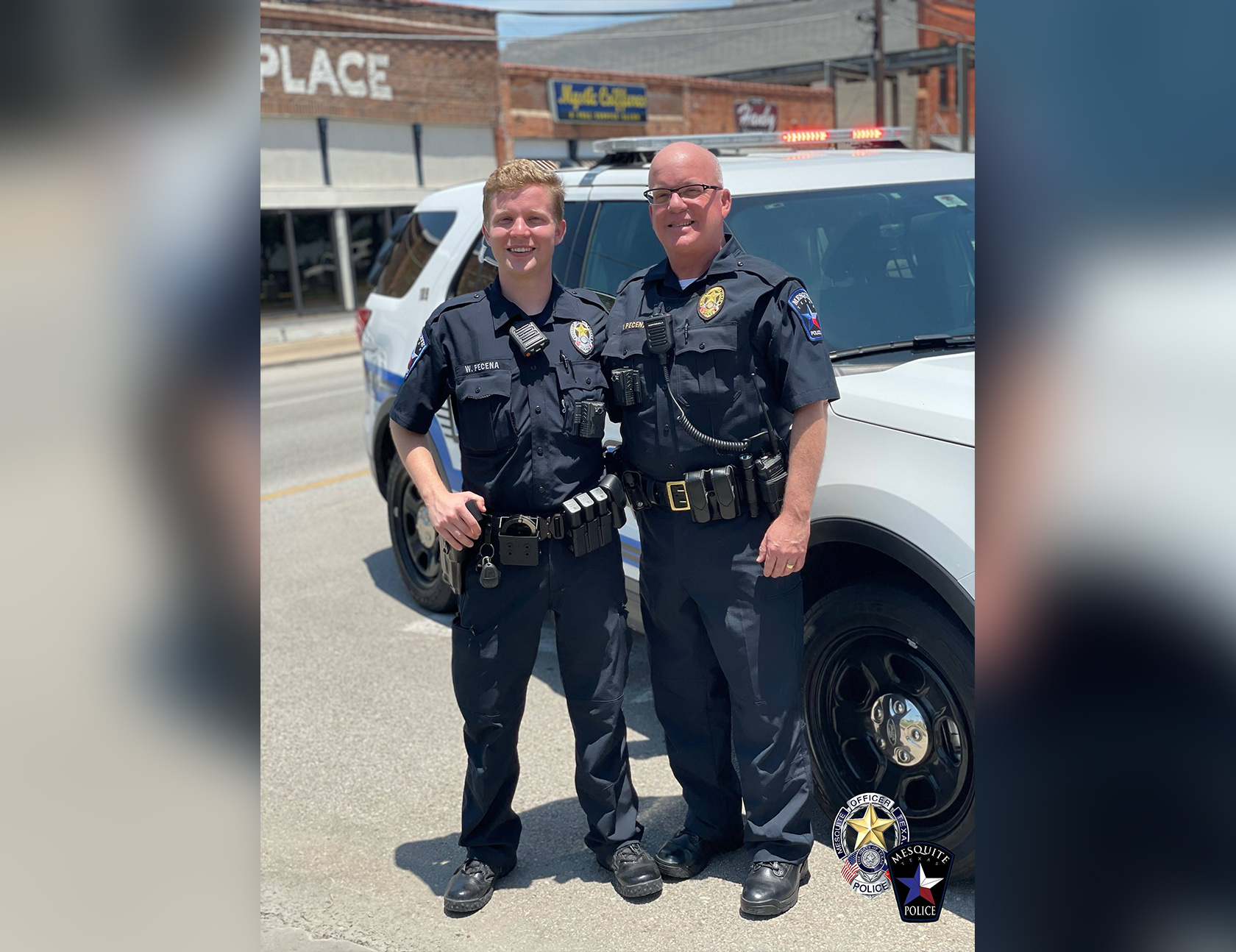 As for his son, William knew from his first ride in a cruiser, encouraged by his dad at age 16, that the occupation was for him.
"I was riding in the passenger seat of a squad car as the officer drove down a local road with lights and sirens going," the young officer said. "We were on the way to an interesting call and I knew that there was no other job I wanted to do."
William shared some of the life traits his dad taught him—which just happen to be good traits for police officers.
"He would tell me, 'walk with a purpose, stand up straight, and keep your hands out of your pockets,'" the younger Pecena said. "My dad also showed me how one of the best qualities of an officer is dedication. No matter the weather, time, or day, he would get dressed for work and go to work when needed. He showed me how to work even when other people don't want to.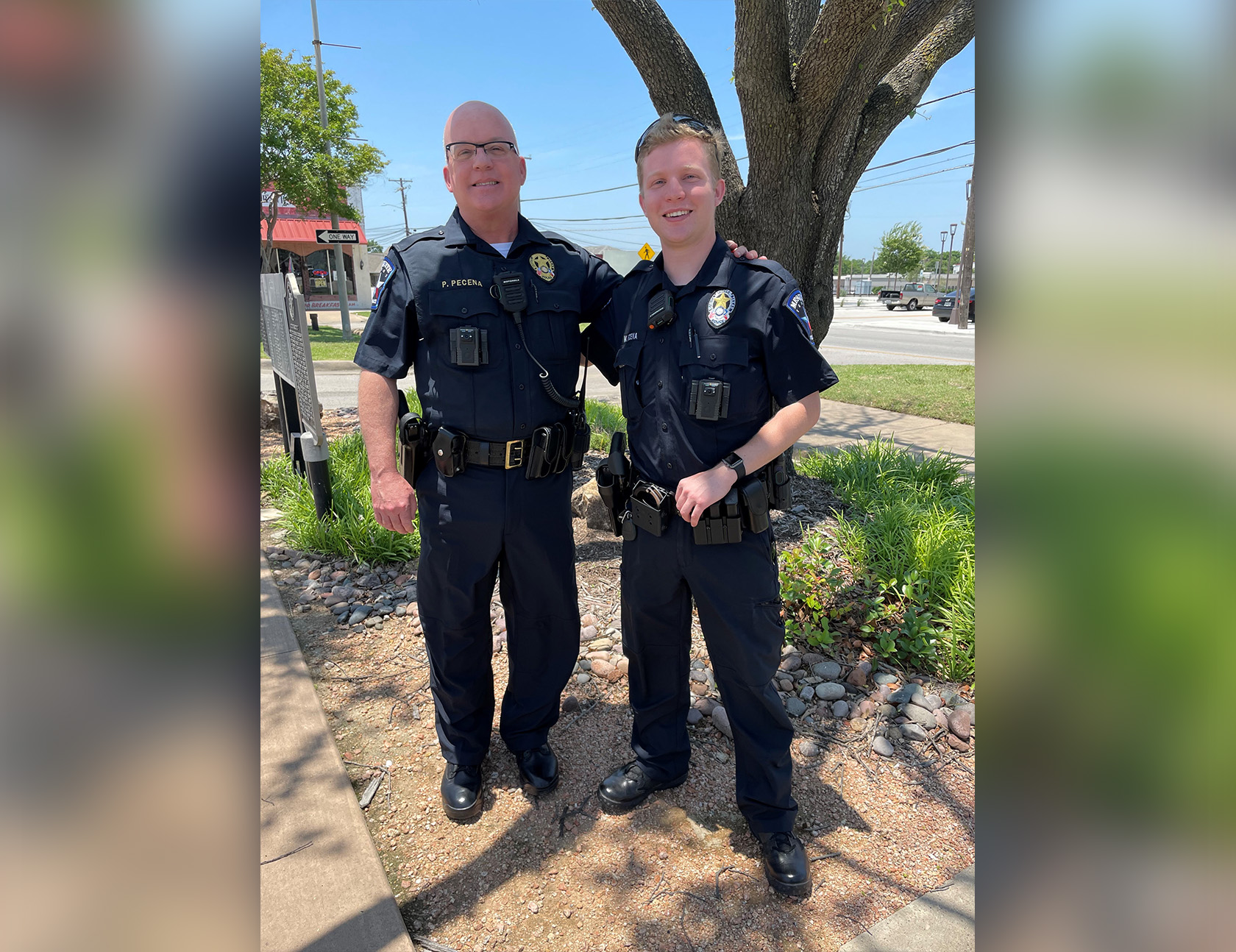 "Being with my dad on his last day was a cool experience," he added. "It was an honor to be with him as this part of his life came to an end, and I am very proud to follow in his footsteps."
And not just his father's footsteps.
Paul, who's always served his country—either as a soldier or policeman—was inspired by his own father, who'd served in the U.S. Navy in the Pacific in World War II, along with his three brothers.
"My son Will is not only honoring me by serving, he is also honoring his grandfather and ancestors," the father added.
Share your stories with us at emg.inspired@epochtimes.com, and get your daily dose of inspiration by signing up for the Epoch Inspired newsletter at TheEpochTimes.com/newsletter