A mother who was too obese to be hugged has dropped 112 pounds (50 kg) to enjoy a cuddle with her son for the first time.
Sarah Stanley, 46, from Spalding, Lincolnshire, England, had battled with her weight for years. At her heaviest, she weighed 280 pounds (127 kg) and couldn't properly hug her son, Oliver, now 10.
The mom of two decided to lose extra pounds after her young son said he couldn't wrap his arms around her. She has since transformed herself from an obese size 20 to a slim size 8.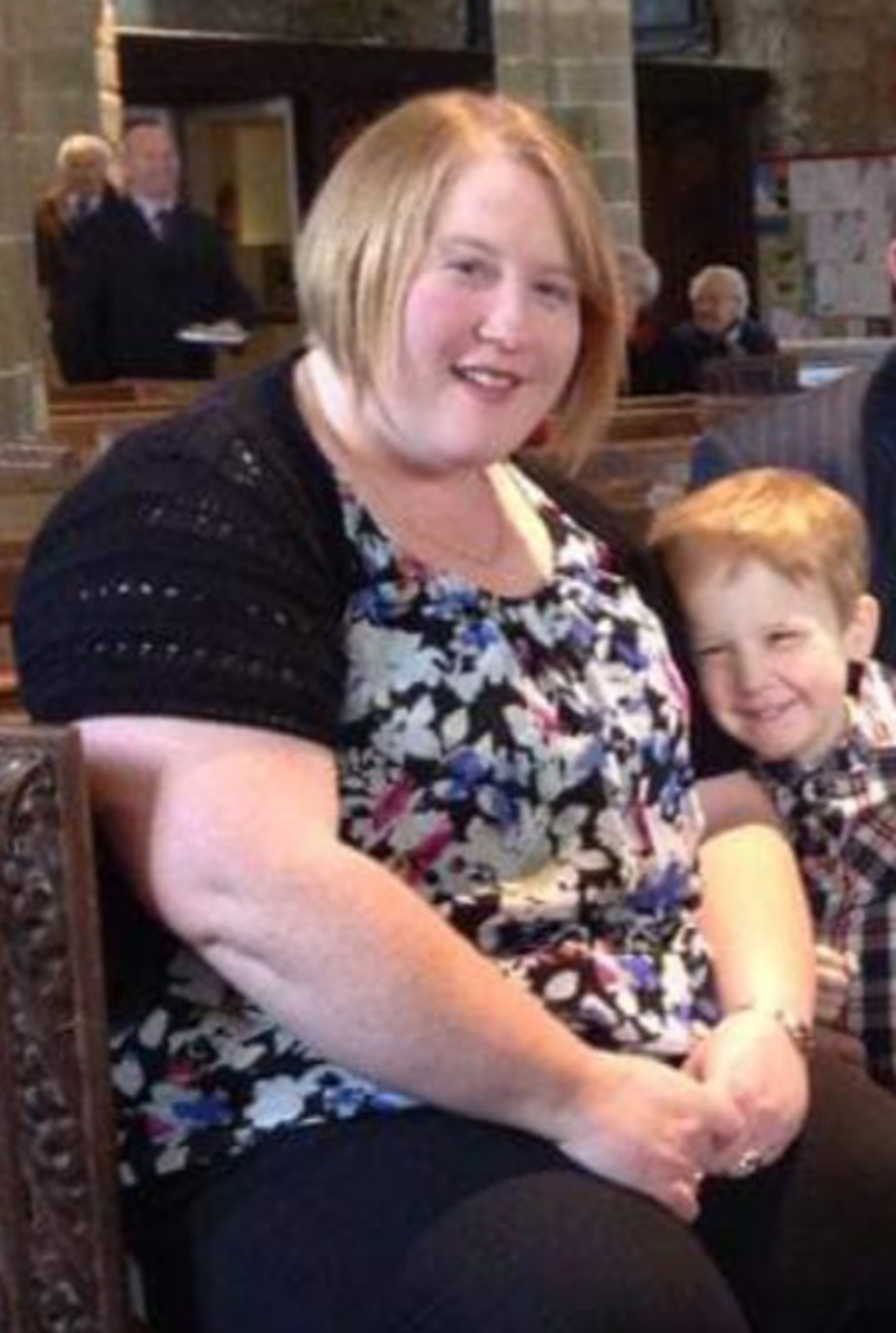 Sarah decided to join Weight Watchers for the umpteenth time after realizing even her plus-size clothes were getting tighter as the pounds were piling on.
"Oliver used to try to give me hugs but his hands couldn't meet around my back, now he can wrap his arms all the way around me," she said. "Being able to give him a proper hug was always a motivator for me and when Oliver would hug me it showed he had faith in me and he would always tell me he was proud.
"Struggling to give and receive proper hugs was the norm when I was bigger, I could only manage a half hug and it didn't have a real squeeze, which is the best part.
"As he is getting older, it feels great when he gives me a hug. I'm making the most of it while he still wants to hug me, and is still shorter than me."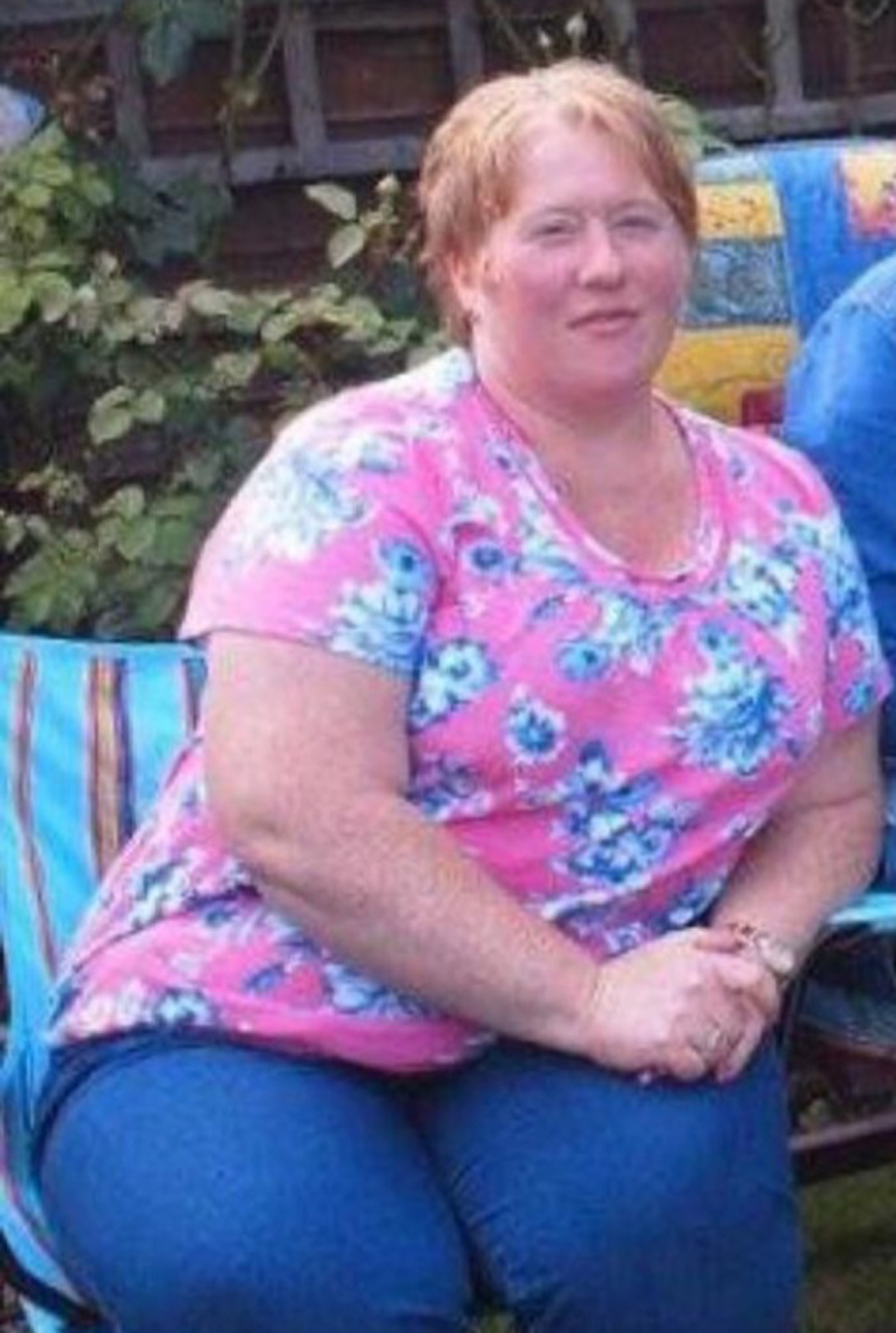 Sarah said that as she joined slimmer classes again, something just clicked, and now she is proud to say she weighs 112 pounds less.
"I was always big, even as a child," she said. "When I left school at 16, I was already a size 16. My weight gain started in my teens and continued until I was 40.
"Over the years I gave all sorts of diets a go, and I would lose a couple of stone but nothing would stick long term and the weight would pile back on."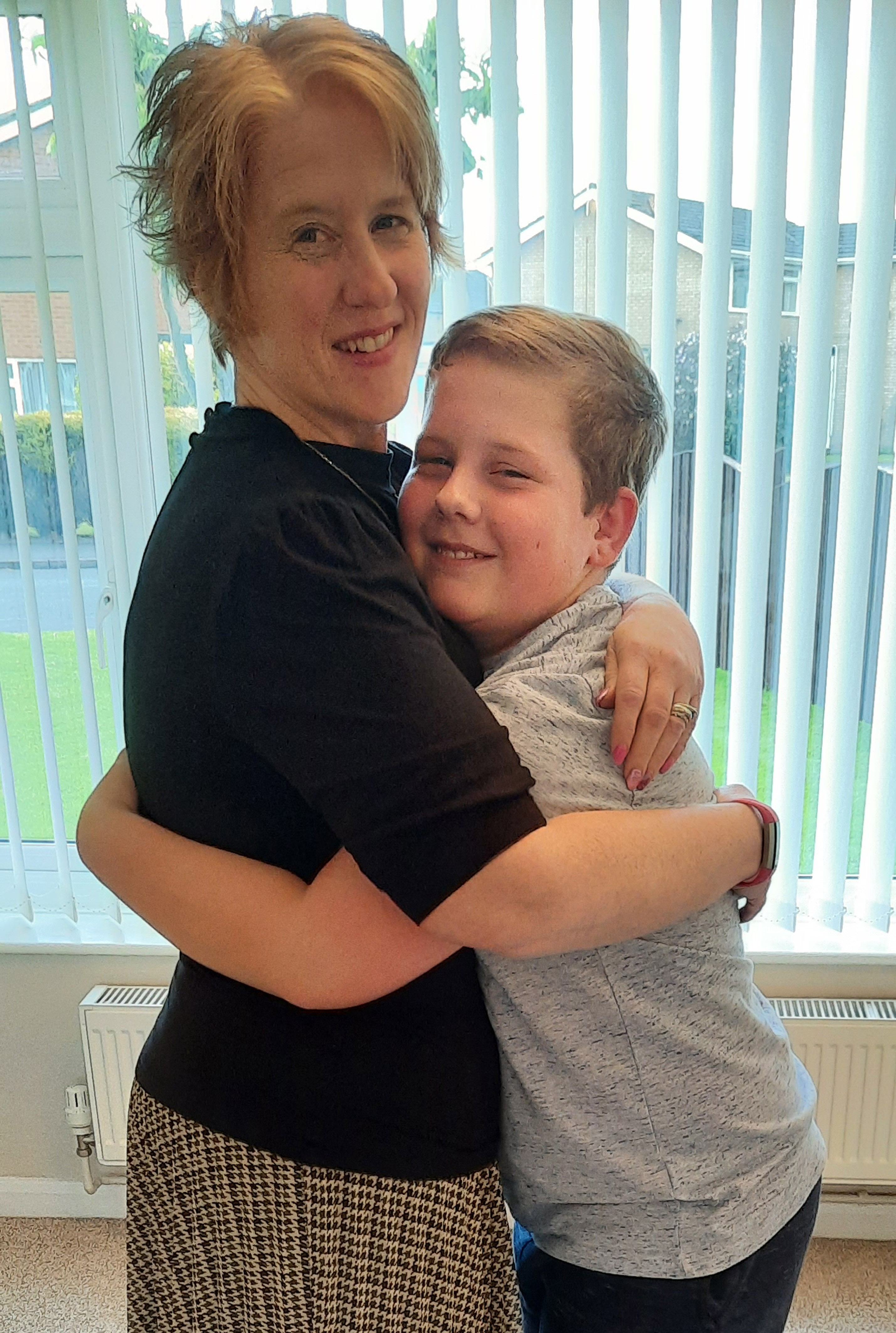 This time, Sarah decided to start with her weight-loss regimen in the year-end holidays instead of waiting for the New Year, knowing she would enjoy herself at Christmas.
"I knew I would eat a lot over Christmas and I didn't want to start the new year even bigger, so I thought if I worked hard in December I could enjoy myself," she said. "That time, I was finally in the right space and I was actually starting to enjoy it.
"Weight Watchers educates you on a long-term lifestyle and that was the guidance I needed, I knew it wasn't going to happen overnight.
"Before doing Weight Watchers I didn't have breakfast, now I enjoy fruit to start my day and it really makes a difference not trying to go about the day on an empty stomach. Before I might have lost 2-3 stone and then given up.
"But when I lost 4 stone (56 pounds) in 2017, I thought wow, I've actually gone past that 'hump,' and I thought I can really do this. Hitting 4 stone gave me such a push to carry on."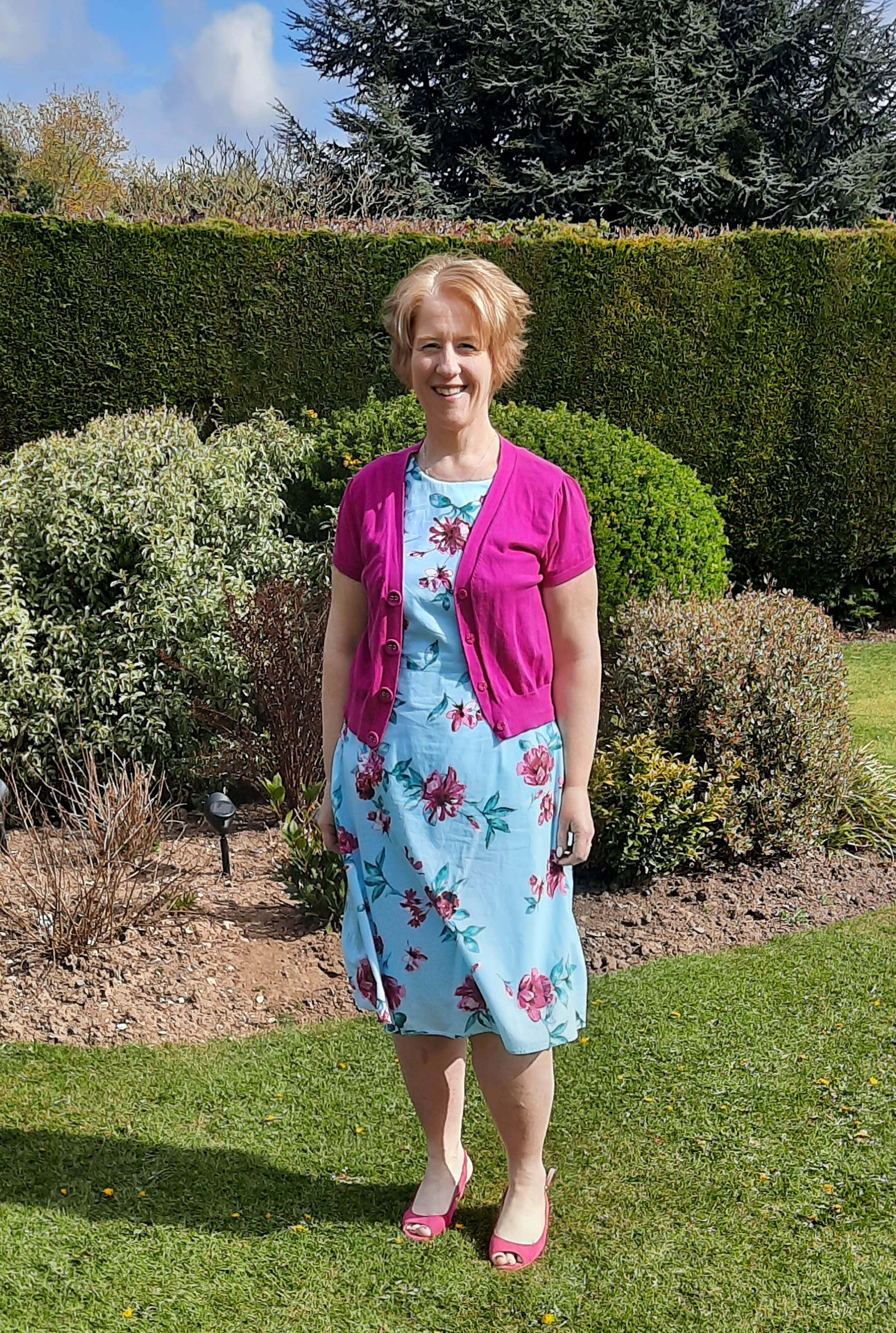 Sarah knew she needed a lifestyle change. She says alongside her diet changes, she also endeavored to become more active.
"You don't get to 20 stone by just eating the wrong things," she said. "It was a combination of the wrong foods, too much of them, no exercise and general lifestyle.
"I would binge eat, especially biscuits and if I opened something I would finish off the entire pack. Crisps and chocolate were my downfall in the evening, I would always eat more once home. I had to learn a lot about portion control.
"Exercise was non-existent before and now I love to walk and I have even completed a 23-mile walk for charity recently.
"I get up at 5 a.m. and do a work out before I go to work. I am much more active as a mum now too. Oliver and I go on lots of walking and bike rides together."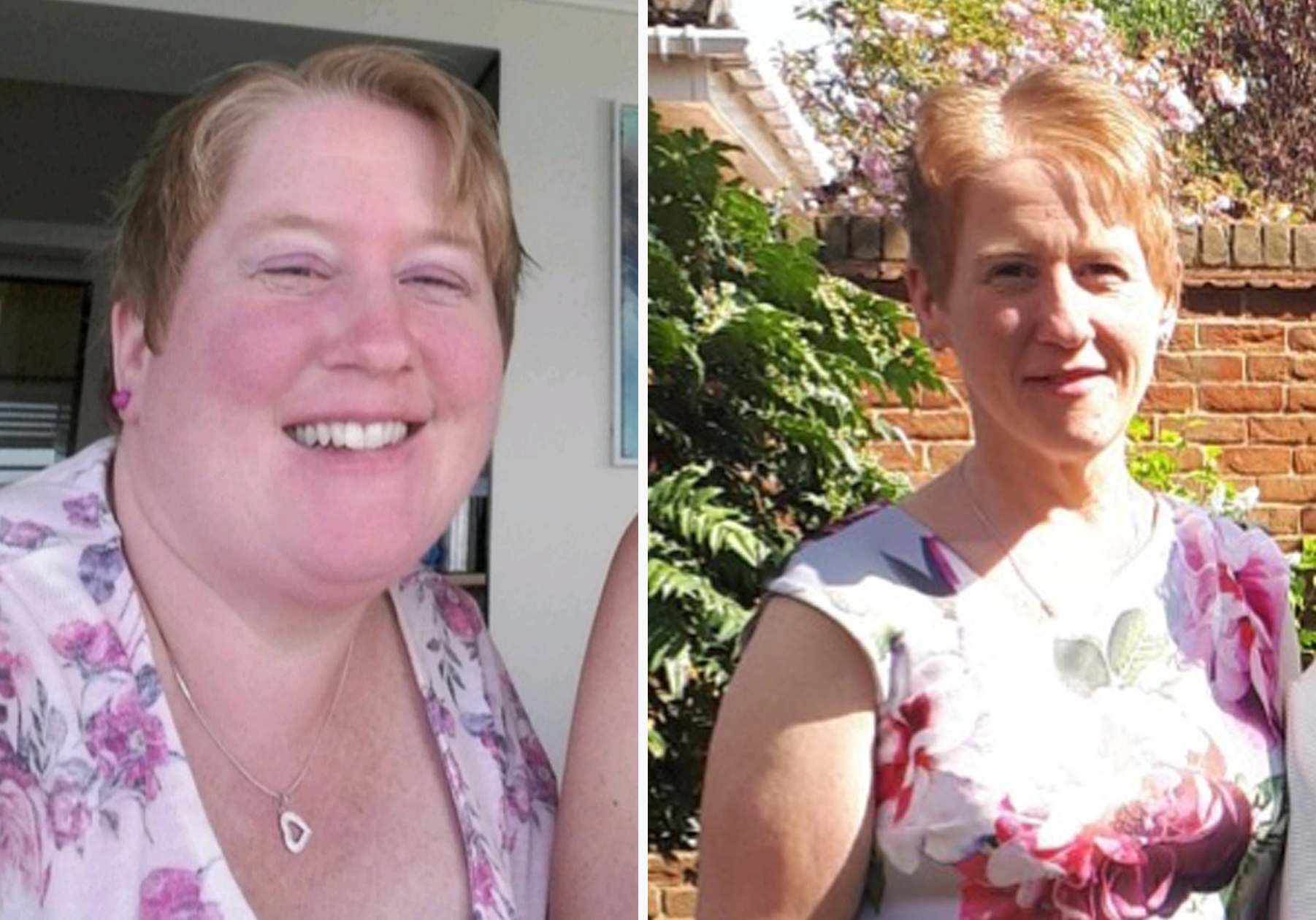 Sarah admits she always felt uncomfortable about her weight; she would feel embarrassed at the school gates and at fairgrounds with her children and she avoided photographs.
She said: "There was a time when I wouldn't have a full-length mirror in the house. Now I look back at the photos and I can't believe that was me. Before I would live in trousers and baggy tops but now I live in skirts. I couldn't wear them before because my legs would rub together and it was too uncomfortable, but now I rarely wear trousers.
"My whole wardrobe has changed, I love dresses and I love anything colourful. I don't have to just wear black to try and not stand out. I have a pink skirt which is one of my favorites, I have so much more confidence now."
Sarah explains that Weight Watchers is about an overall lifestyle change and not just focused on a diet plan.
"Weight Watchers teaches you about a healthier life overall. This is for life, it is not a quick fix, short-term thing, those fads are not sustainable," she said. "Now I still track everything I eat and I use the app for support and we have online meetings during COVID."
Sarah said her family has been supportive throughout her journey.
"I have been with my husband, Justyn for 20 years and married for 18, he has seen me at every size," she said. "He has always said he loved me at any size, but he has always been so supportive.
"My family are all so proud of me."
Epoch Times staff contributed to this report.
Share your stories with us at emg.inspired@epochtimes.com, and continue to get your daily dose of inspiration by signing up for the Epoch Inspired newsletter at TheEpochTimes.com/newsletter