A 23-year-old man in Liverpool was reunited with his homeless father on Christmas Eve in what the young man is calling a "Christmas miracle."
Jason Kelly had been estranged from his father since his parents split when he was 12. He knew that his aging father, David Kelly, had been sleeping in graveyards and parks around the Liverpool area, and he was worried about the 67-year-old sleeping out in the cold.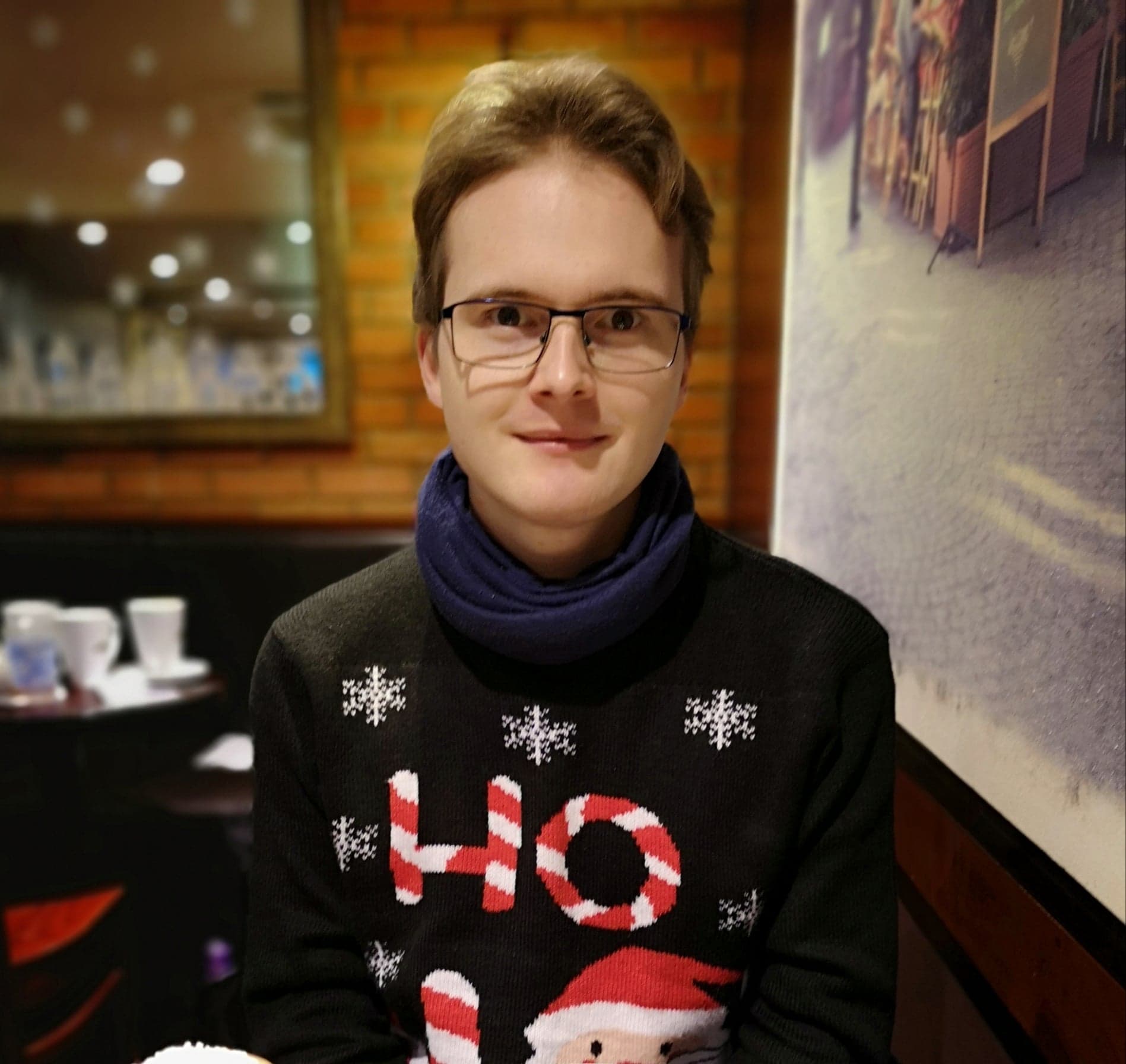 On Dec. 10, 2020, Jason took to Facebook in an effort to locate his father, whom he'd been unable to find on his own. He shared an old, but digitally enhanced, photo of his long-lost dad, adding that he knew David had been rumored to sleep in the walled flower garden in Reynolds Park, though locals told Jason his dad had since moved from there.
"He's 67 now and I'm very worried he's still sleeping rough in this freezing cold at his age," Jason wrote. "I lost touch with him at a very young age due to complications with my mother, but as an adult now I want to find and help him."
Jason explained that his father would've grown a white-gray beard since the photo was taken, and his hair would be longer now.
"Any information at all would be much appreciated to help me reunite with my Dad," he wrote.
At first, it seemed like his search was going nowhere; but a few days before Christmas, local news outlet Echo picked up his story and circulated images of David. Someone recognized Jason's father and provided an address, saying David was staying there.
Nervous but excited, Jason visited the residence on Christmas Eve.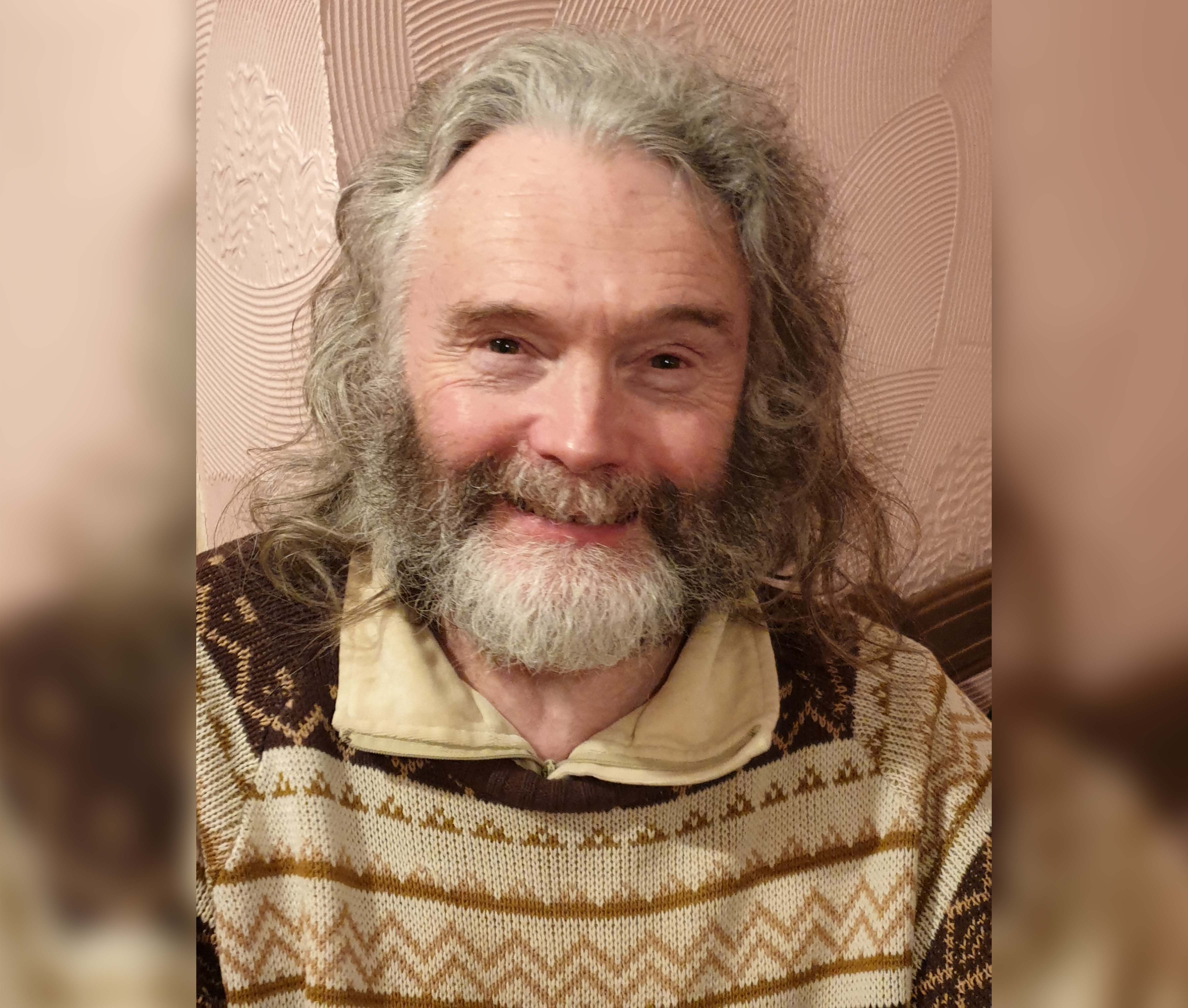 An elderly woman came to the door and confirmed that David lived there. She was just explaining that he was out at the moment when Jason spotted his father returning home.
But as the young man joyfully called out to his dad, the unexpected happened.
David turned around and ran away.
"I thought, 'Oh God,'" Jason told the news outlet. "It was the outcome I was fearing the most."
Still, Jason wasn't about to be deterred after his long search. He ran after his dad and after a 10-minute chase convinced him to stop running.
"I was shouting, 'Dad it's me, Jason.' Eventually, it started to sink in and I caught up to walk beside him," Jason recounted. "When he recognized me, he started asking after the family and he was trying to remember my birth date."
The encounter became emotional, and David began tearing up.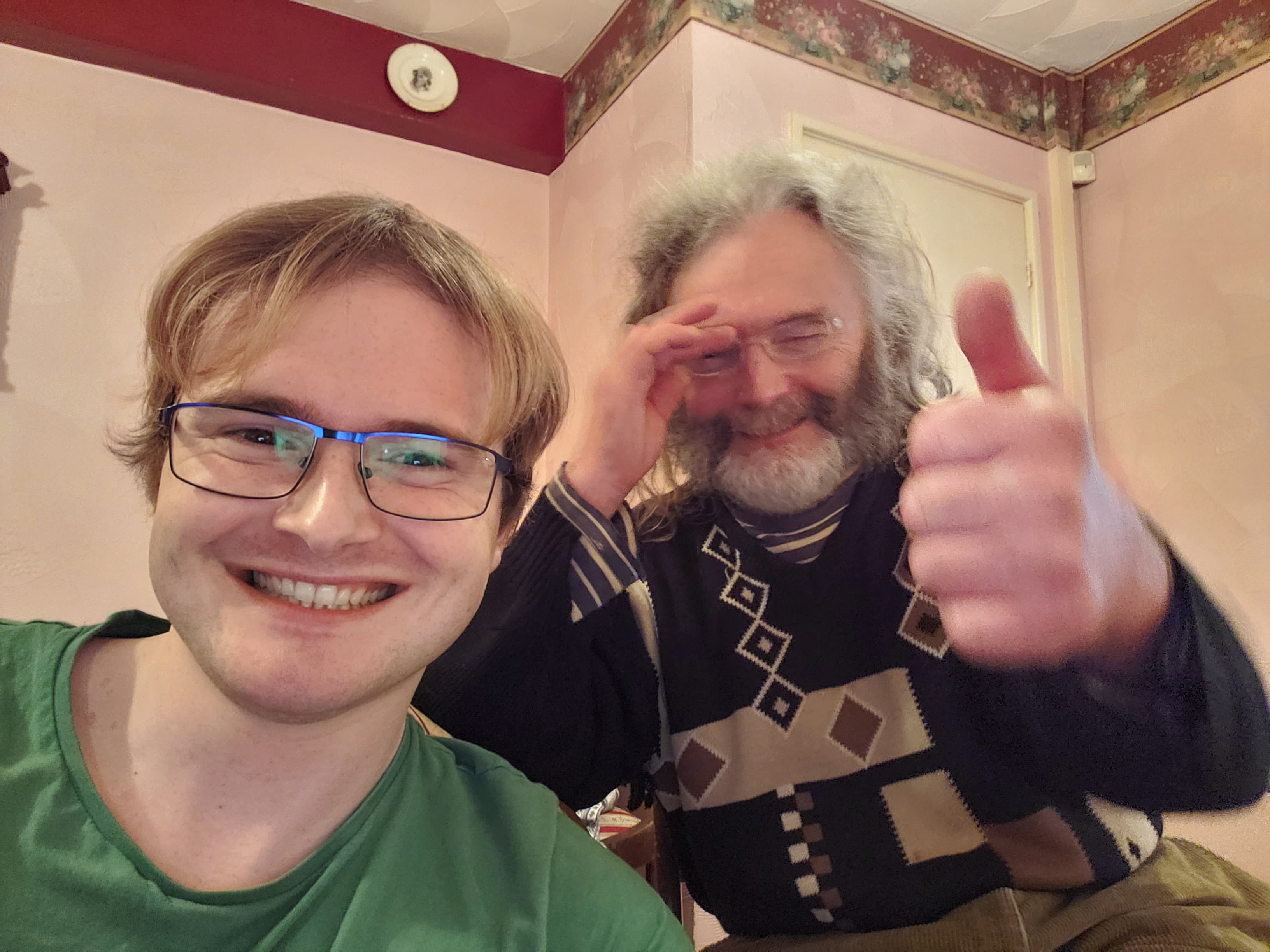 "Our eyes were swelling with tears as we hugged," Jason told The Epoch Times. "I'd not technically seen him since I was about 7 years of age, but when I was 12, I spotted him out on a road by my house."
Now, the two are rebuilding their relationship a little at a time. On Christmas Day, Jason brought his father a plate of Christmas dinner after spending the day with his mom, brother, and sister. He also gifted David a cell phone so they could keep in touch from then on.
"I'm so happy to report that he's safe and well!" Jason shared in a Facebook update on Dec. 25, 2020. "This is an absolute Christmas Miracle and I thank everyone involved in finding him."
Added Jason, "It's made both our Christmases. Words can't do it justice."
Share your stories with us at emg.inspired@epochtimes.com, and continue to get your daily dose of inspiration by signing up for the Epoch Inspired Newsletter here: https://www.theepochtimes.com/newsletter