A young man with Down syndrome who has been defying the odds his entire life has made headlines by landing a job with UPS.
The 21-year-old Jake Pratt from Vestavia Hills, Alabama, was just hired as a package runner for the delivery giant. Even more surprising, Jake works at a golf course every morning from 6 a.m. to 10 a.m. before his UPS shift.
His sister, Amy, wrote a lovely thank you note on Twitter to UPS on Dec. 1, which garnered a lot of attention.
"Thank you @UPS for giving my brother a chance and promoting inclusion in the workforce. Jake has Down syndrome but that doesn't stop him," she wrote. "I'm so proud of him!"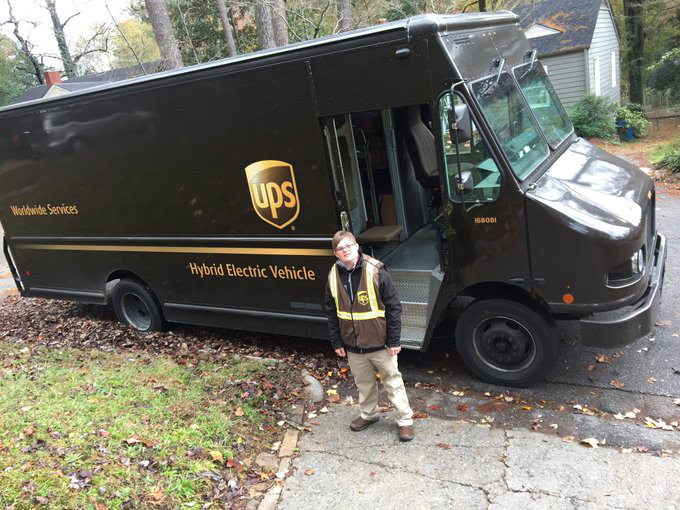 Amy told People magazine that the opportunity is a big deal to Jake.
"This opportunity to work for UPS means everything to Jake," she said. "It is his dream to be able to live independently. He has achieved so much, but none of it would be possible without people embracing him and giving him a chance."
At the time of Jake's birth, his parents were surprised with news that he had Down syndrome. Doctors said he "would never be a functional member of society."
According to Amy, doctors even said "his impairment would keep him from living any sort of normal life and he might even need to be institutionalized."
But Jake's parents refused to listen.
"My family has always embraced the philosophy that Jake is no different from you or I and that there are no limits on what he can accomplish," Amy said.
So, they treated him as though he was just like anyone else, and it paid off.
Three years ago, when Jake was a high school senior, his football team helped him score a touchdown. They knew sports were a big passion of his, so during the last 20 seconds of a preseason game, the coaches put Jake on the field.
Both teams made sure Jake was able to make a touchdown, helping Jake's dream come true.
After witnessing his touchdown, South Carolina's Clemson University even invited Jake to attend their season-opening game, and eventually Jake decided to attend their ClemsonLIFE program, designed for students with intellectual disabilities.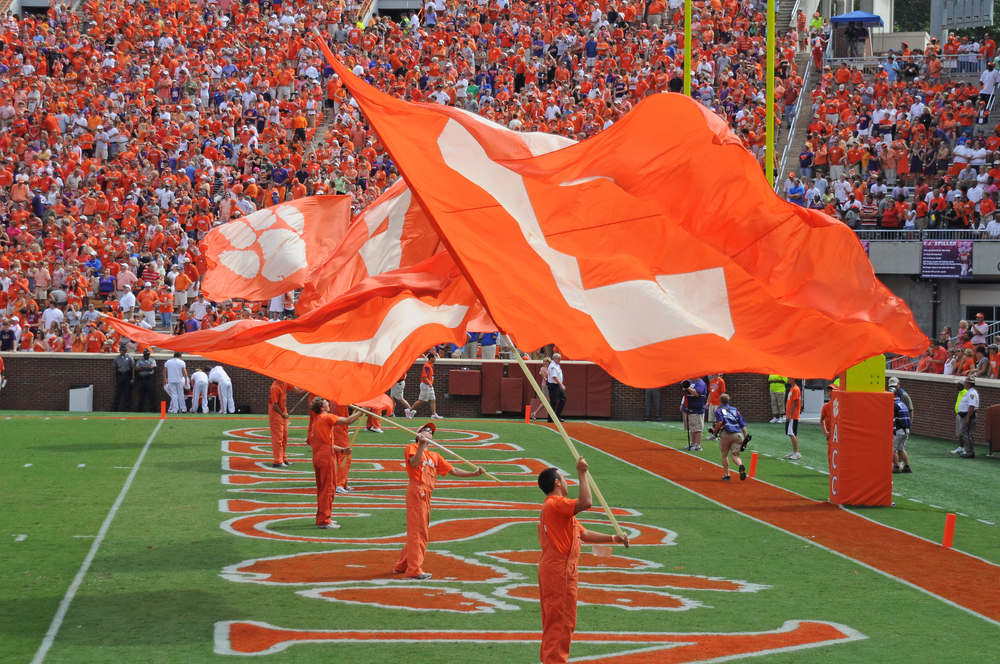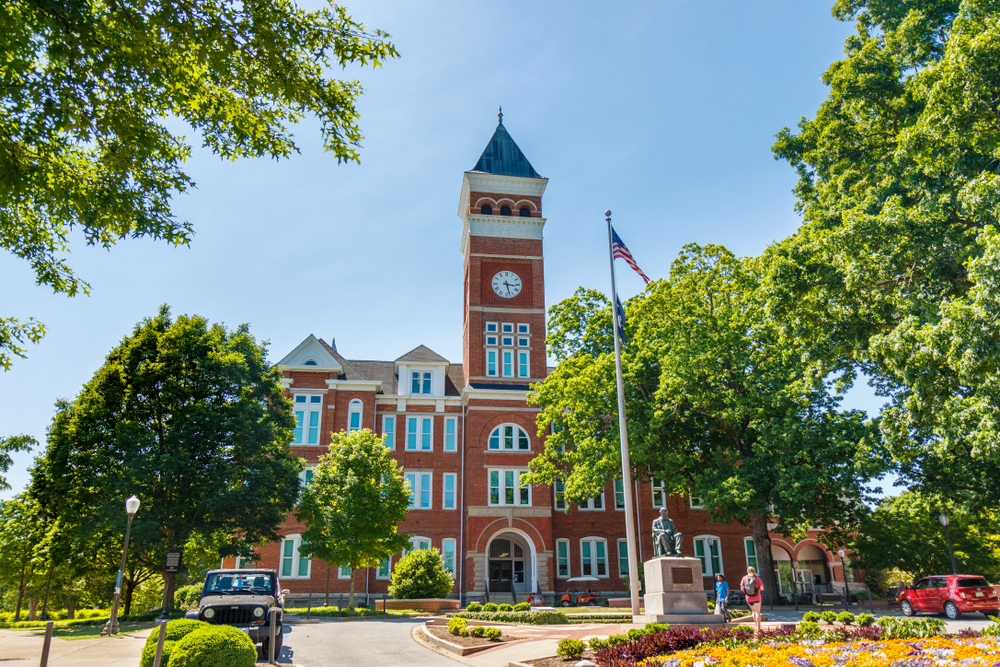 "When Jake was born, the doctors told us that he would not be able to function independently," Jake's mom, Kathy Pratt, told NBC. "We never dreamed he would be able to go to college."
Amy says that Jake has always faced challenges head-on and doesn't let anything stand in his way.
"Jake is so worthy and capable, so it's just awesome for others to be able to see that," she told People. "He has done a lot to break barriers and raise awareness that people with Down syndrome can accomplish anything they set their mind to."
She added that he's been pushing the boundaries of what people think he can do his entire life.
"He wanted to be on the high school football team when some people thought that was impossible, but he did it," she said. "He wanted to score a touchdown in a game, and he did. He wanted to go to college, and he did. He wanted to get his driver's permit, and he scored a perfect 100 on the exam."
Before landing his gig with UPS, Jake graduated from Clemson University last spring.
"He never meets a stranger and loves everyone so purely," Amy added. "He makes all of our lives better and has taught me more than anyone else I know."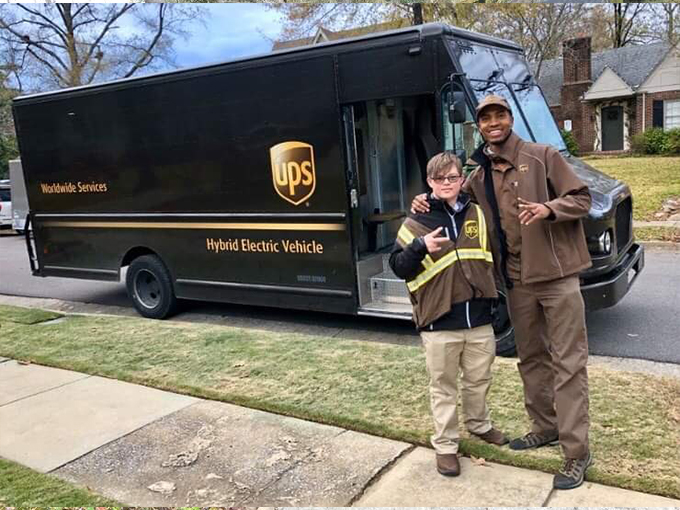 UPS then replied to Amy's thank-you tweet, writing, "We are proud to have Jake on our team! Keep up the great work, Jake!"
Amy says that Jake isn't done reaching for his dreams. He has big plans, including pursuing a job with a sports team, getting his driver's license, and proposing to his girlfriend, Grace.
Amy said, "I have zero doubts that he won't be able to continue to live out his dreams."
We would love to hear your stories! You can share them with us at emg.inspired@epochtimes.nyc