Columbus police Burglary Detective James Francis doesn't advise bystanders to stop criminals in the act—but acknowledges that 14- and 15-year-old boys will "do what 14- and 15-year-old boys do."
Teens Aaromn Hunt, 15, and Desmar Woods, 14, on Sept. 5 crossed paths with a would-be burglar in their eastside neighborhood; the pair were riding their bikes and spotted the suspicious man skulking from home to home—closing on an 80-year-old man's residence and began to enter the window.
"He was still at somebody else's house, in the back of their house, and we seen him jump the gate into another house," Hunt told CBS.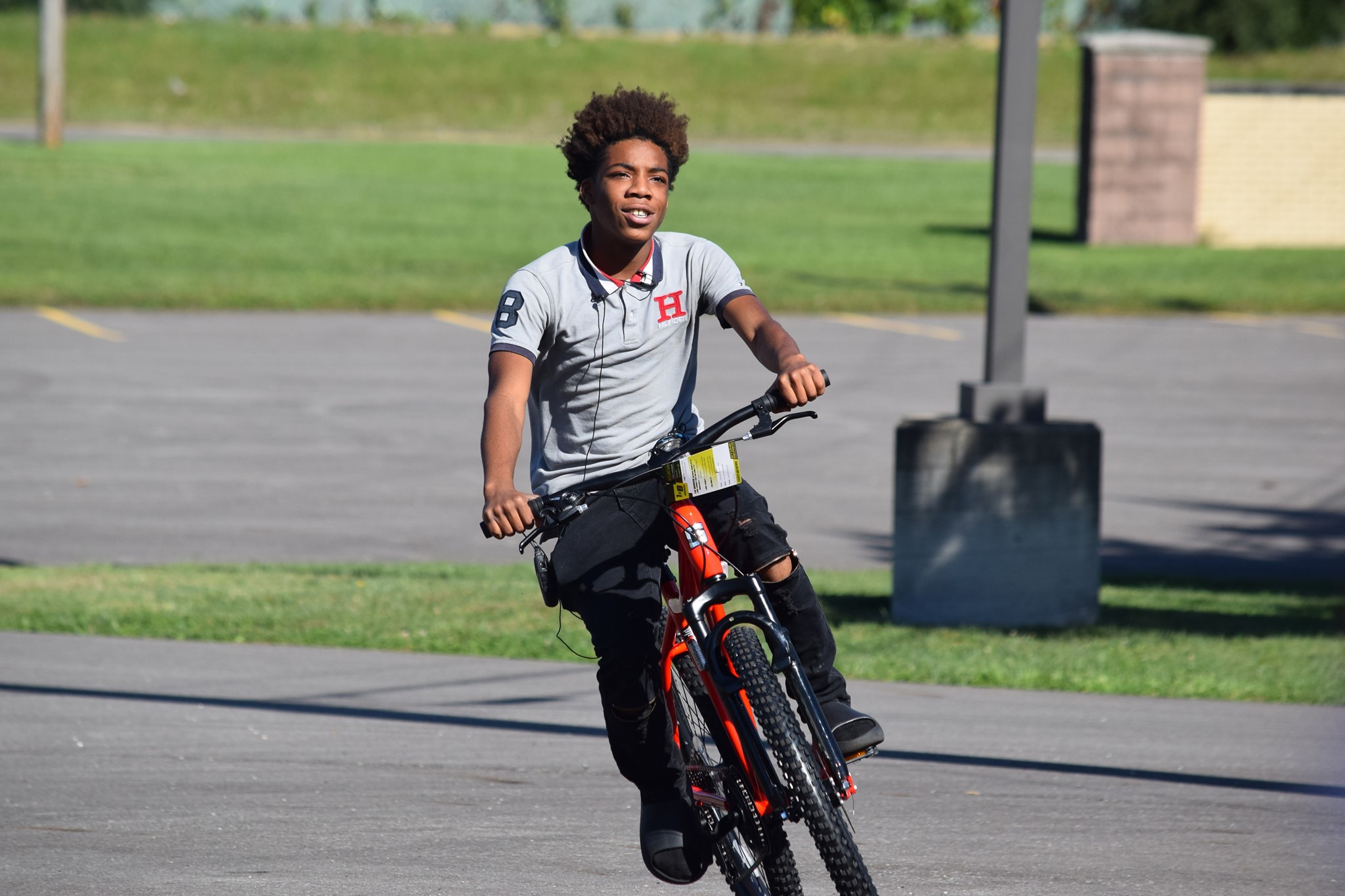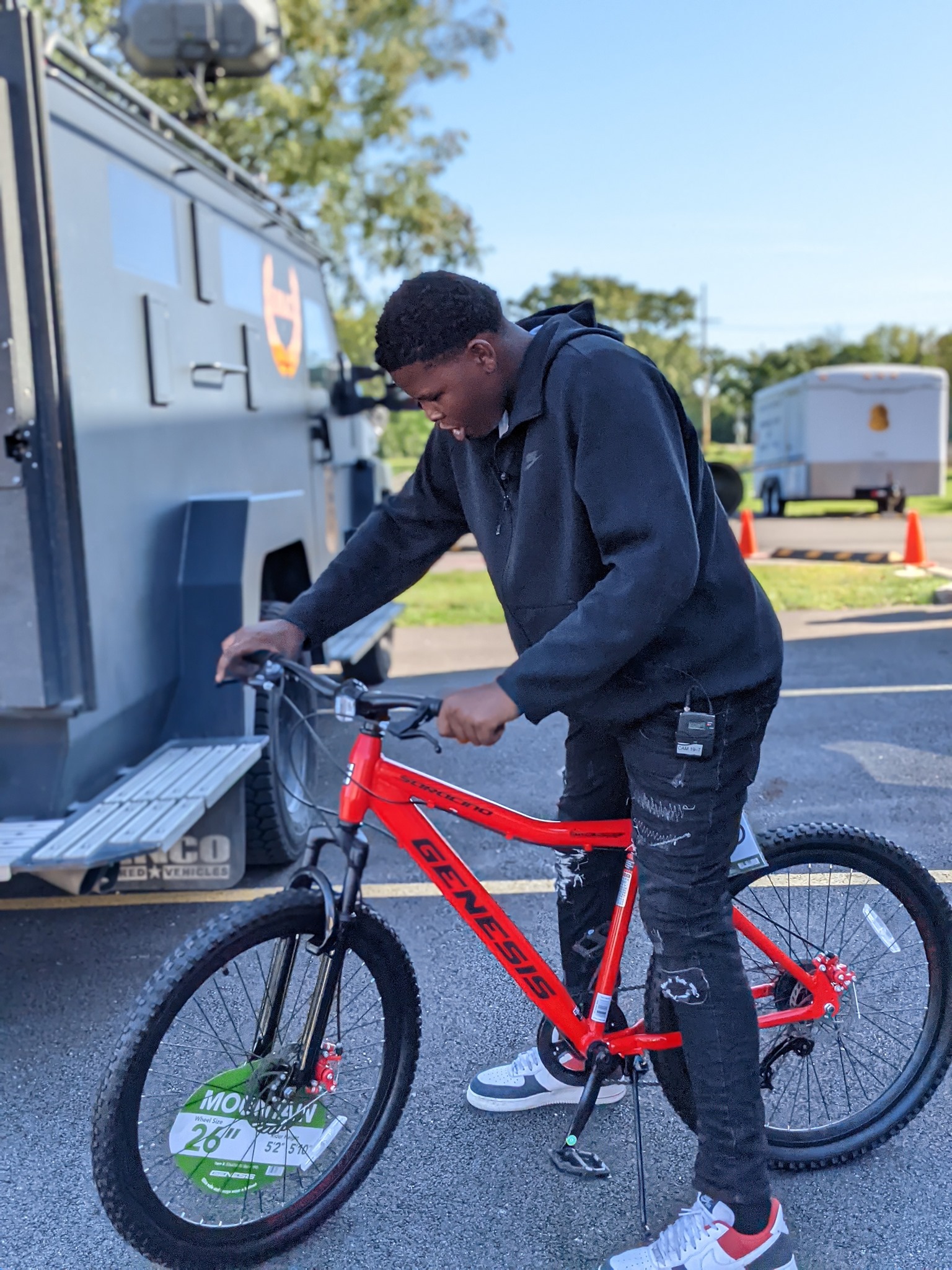 "I just thought of my grandma," Woods added.
Perhaps following teenage instinct, the pair tracked the would-be intruder and made a commotion, alerting neighbors, who called police. The teens then used their bikes to block the suspect's escape until authorities arrived.
The man was taken into custody and charged by police, NBC reported.
On Sept. 26, Columbus police decided to recognize the teens for their bravery in preventing the break-in.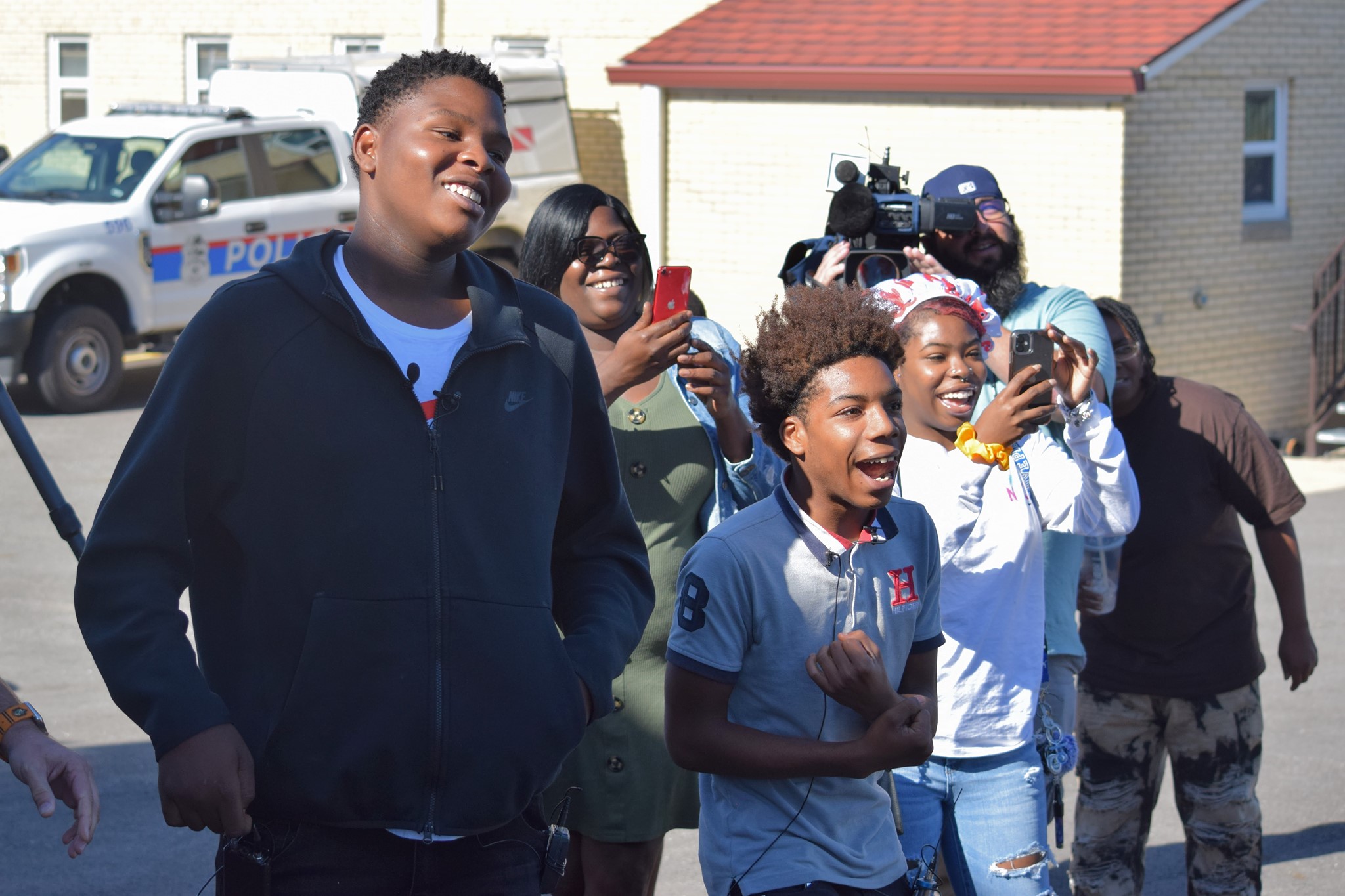 "I think it's a wonderful thing," Francis told the station. "I think it's a good example for other people, not only people their age but adults, to get involved in their community and when they do see something, let somebody know about what's going on."
The officers brought one of their canine units to meet the boys and play fetch. The duo were also introduced to an equine (horse) officer—before the officers revealed their reward: new bikes.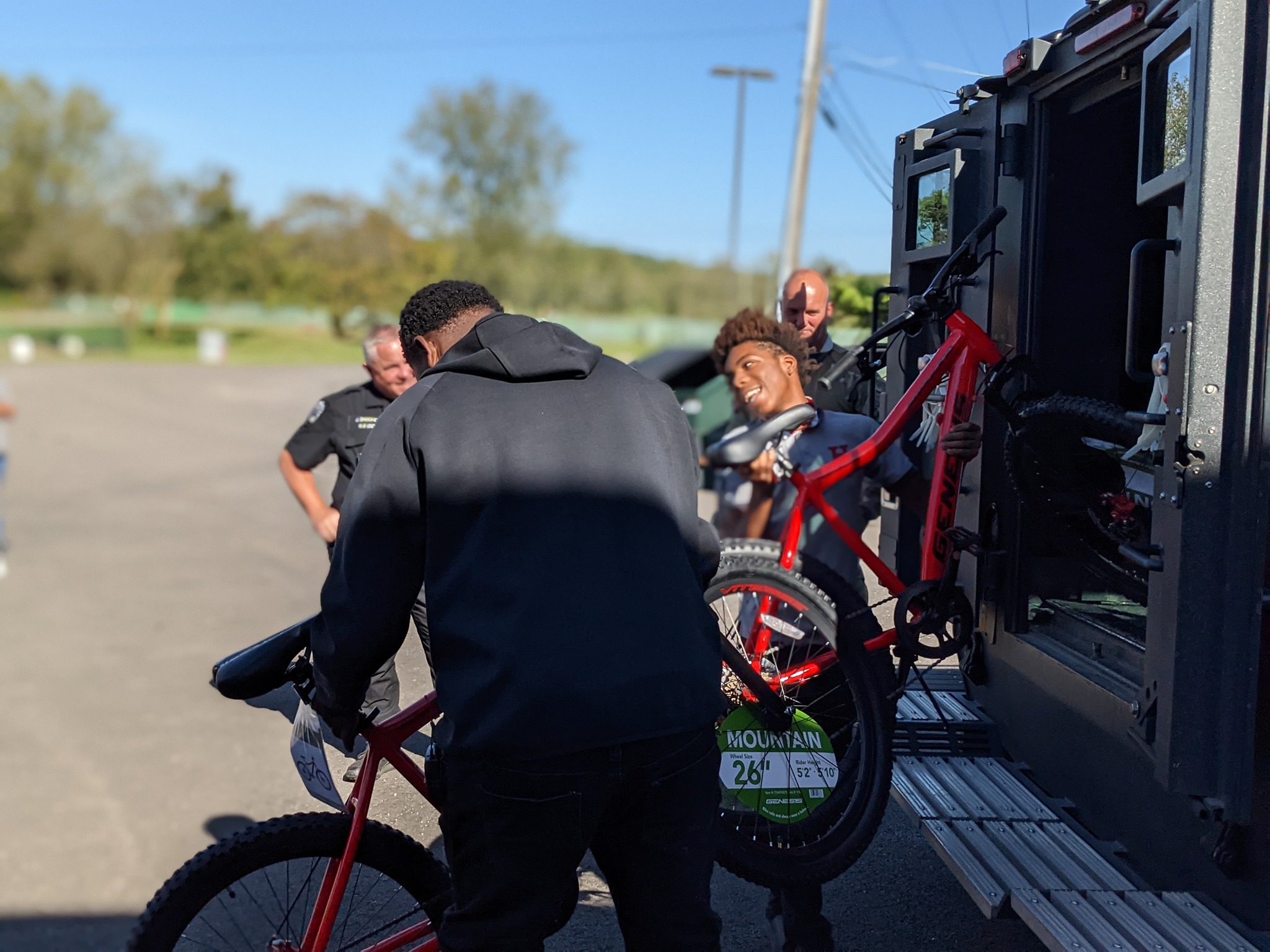 Opening the back of a mounted SWAT BearCat unit, the officers presented the bikes, courtesy of Starfish Assignment nonprofit and Columbus Division of Police. They'd noticed that the boys' old bikes weren't in the best shape.
The teens were thrilled.
"I didn't even think this was going to happen," Woods said of the surprise. "I just like helping others."
Francis said that the teens' action prevented the neighbor from further victimization, but advises others: "We don't actually encourage people to physically confront somebody, but to be a good witness."
But he adds, "If you see something, say something."

Share your stories with us at emg.inspired@epochtimes.com, and continue to get your daily dose of inspiration by signing up for the Epoch Inspired newsletter at TheEpochTimes.com/newsletter