Two mountain lion kittens that survived after a litter of four was found under a picnic table are being cared for at a Southern California veterinary hospital, according to officials.
The four tiny cats, estimated to be about 6 weeks old, were spotted on Nov. 29 outside an office building near foothills in the Los Angeles suburb of Thousand Oaks, by an office worker who called wildlife officials to report about them.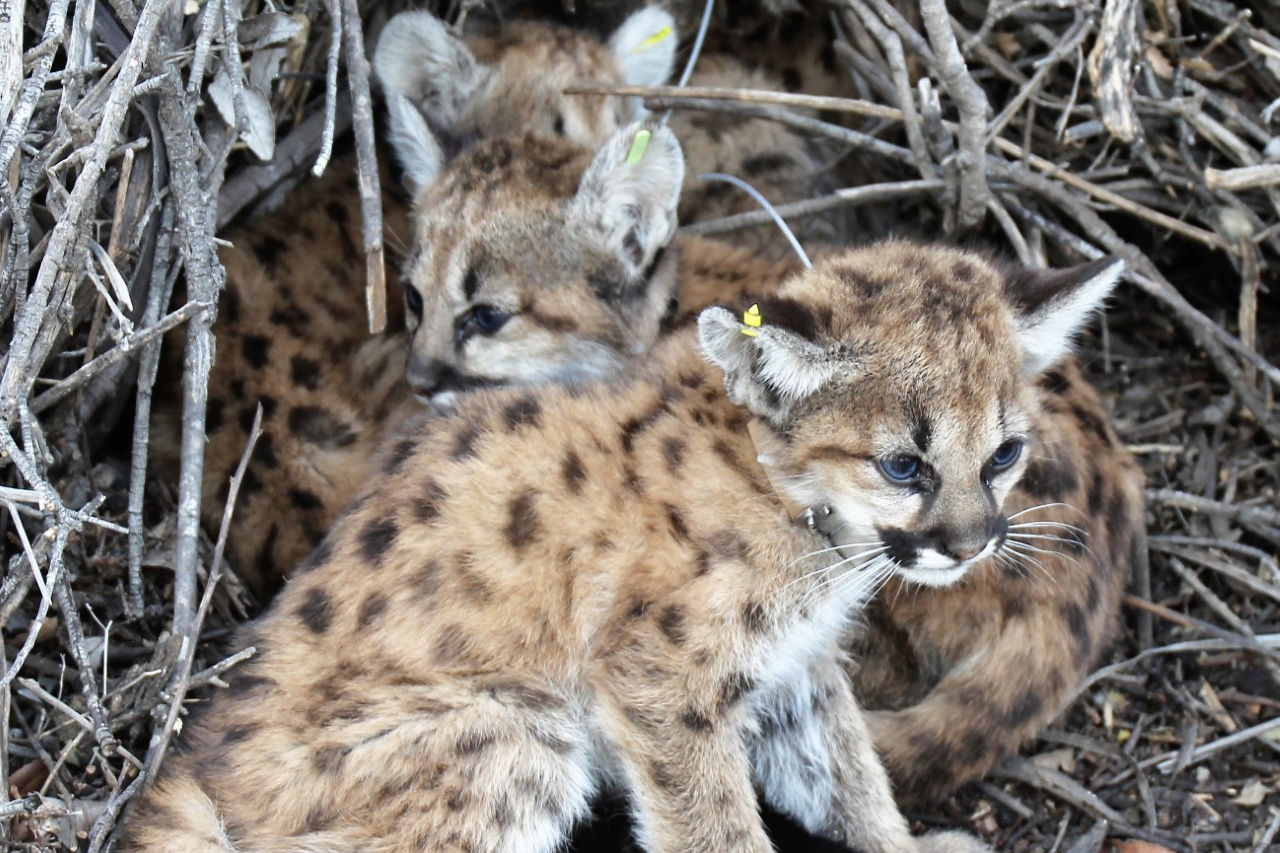 He was told by biologists at the California Department of Fish and Wildlife (CDFW) to leave the kittens alone in hopes that they would go back to the open space in order to reunite with their mother, according to a statement from the Santa Monica Mountains National Recreation Area.
However, the following day, the kittens were instead found closer to the office building near a recycling bin and could be spotted by office workers inside the building. After an hour, the kittens slowly moved into a nearby open space.
Biologists at NPS and CDFW then decided to give the kittens a checkup and outfitted them with small radio collars. They also set the kittens up in a makeshift den monitored by cameras, in hopes that the mother would return at night.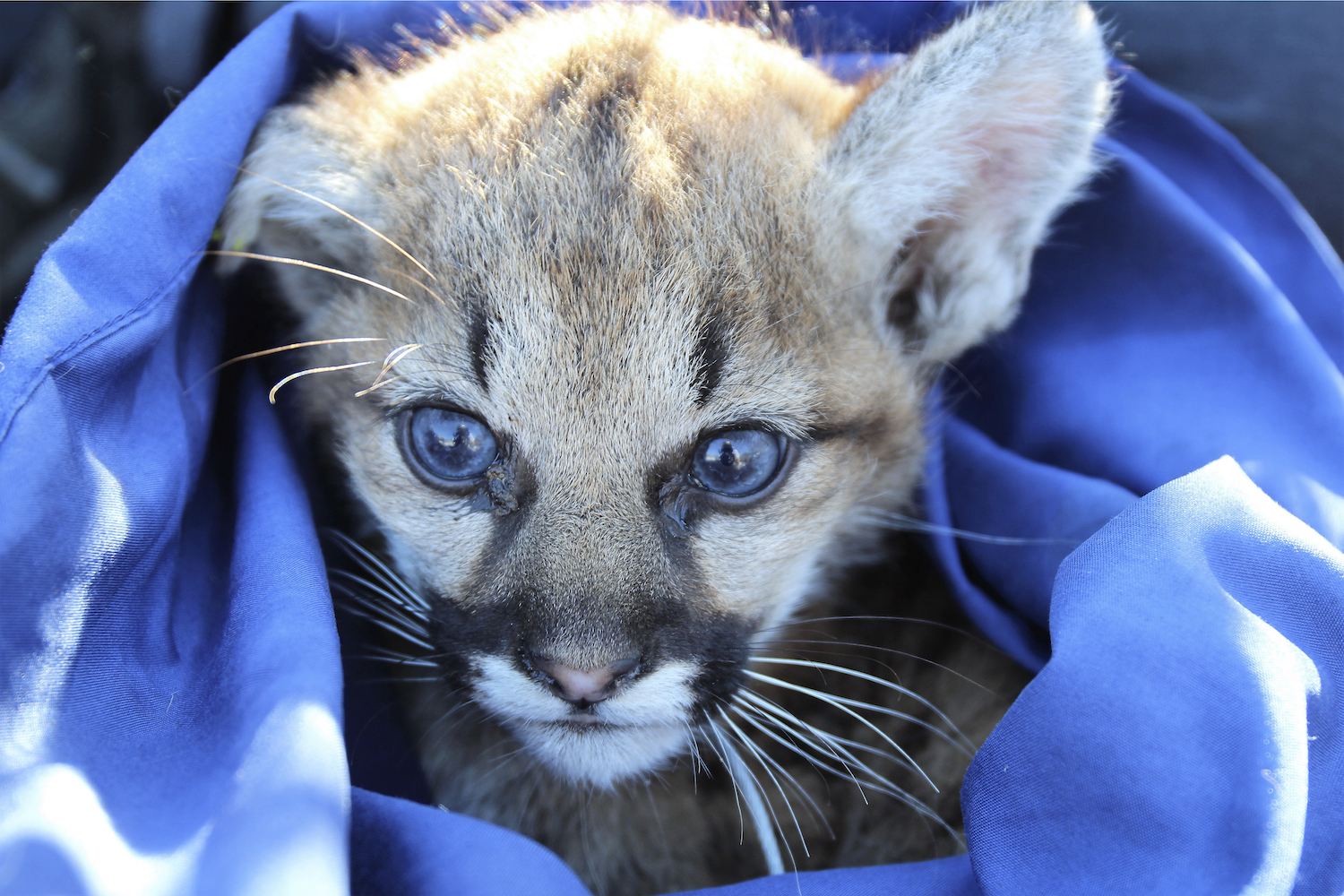 The kittens weighed 3.5 to 4.5 pounds and were given fluids.
On Dec. 1, after checking the wildlife cameras, biologists discovered that the mother had not returned that night and decided to wait for one more night. If the mother did not return on that night, the CDFW had planned to rescue the kittens. According to biologists, mountain lion mothers may leave their kittens for 2–3 days to hunt and then return to the den. In hopes to find the mother, they even set up bait a couple of canyons away in case she might have had a hard time finding food.
However, later that day, one of the kittens was found to be in poor health and thus the decision to rescue all the kittens was made.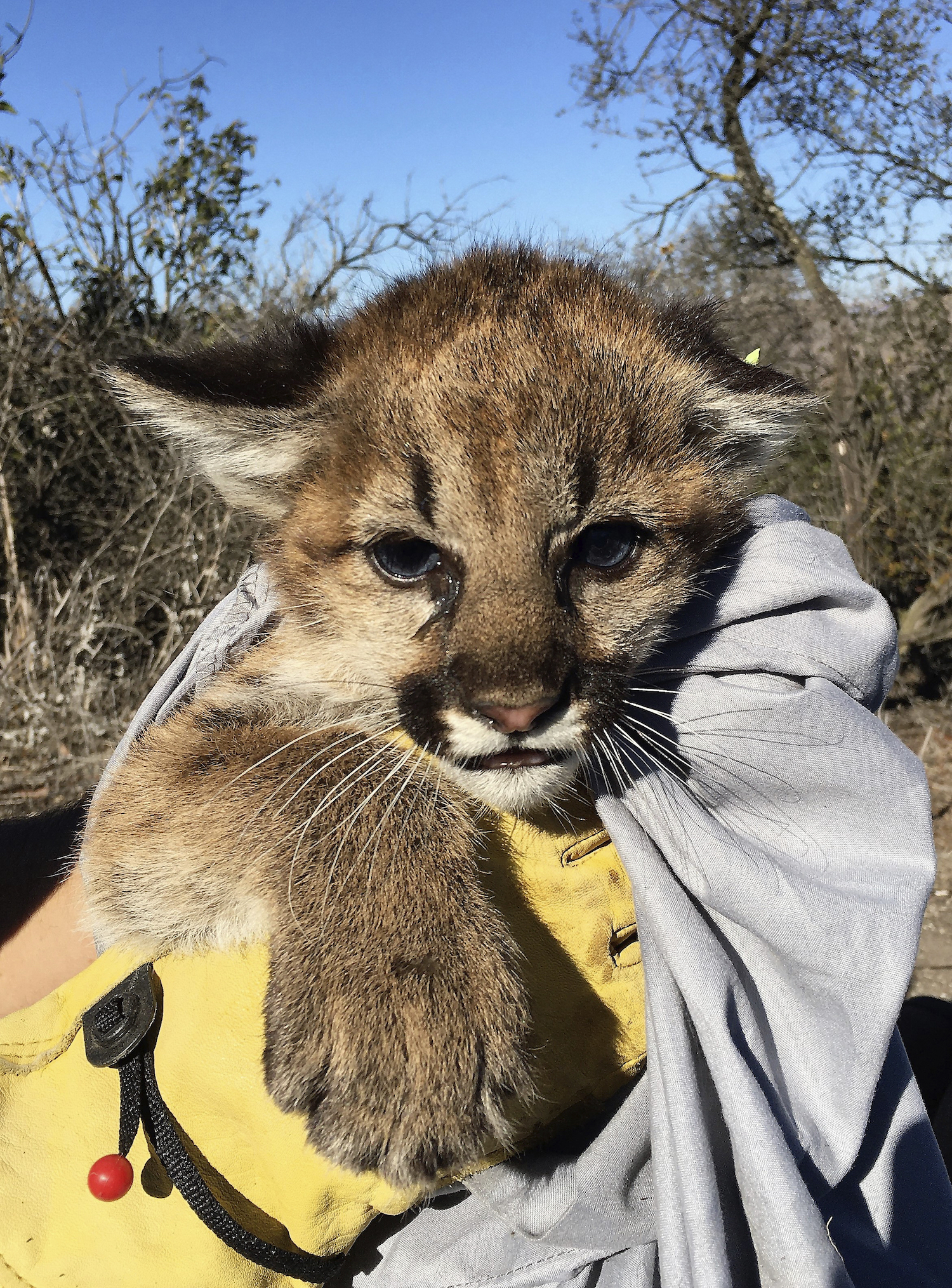 "We did everything we could to reunite these kittens with their mother, but I'm afraid she was likely already dead or had abandoned them," said Jeff Sikich, an NPS biologist with Santa Monica Mountains National Recreation Area. "The ideal situation is to keep these kittens wild and in their natural environment. That was the goal, but unfortunately, it didn't work out in this case because the mother was not returning, and the condition of the kittens was deteriorating."
Four of the kittens were taken to a local veterinarian, but two of them died overnight.
On Dec. 2, biologists took the other two surviving kittens to a veterinary hospital in Orange County. The animals will be temporarily housed at the Orange County Zoo until a permanent home can be found for them.
Epoch Times Staff contributed to the report.
Share your stories with us at emg.inspired@epochtimes.com, and continue to get your daily dose of inspiration by signing up for the Epoch Inspired newsletter at TheEpochTimes.com/newsletter