Warning: This article includes content some readers may find disturbing
Two bears who were rescued from shocking conditions are now thriving at an animal sanctuary alongside each other.
Four Paws, a global animal welfare organization, received reports of a bear being kept in a cage beside a restaurant in southern Albania.
When staff arrived at the scene, they discovered Pashuk, a bear that had been chained since he was a young cub. Over the years, as the bear had aged, his skin and fur had grown around the chain.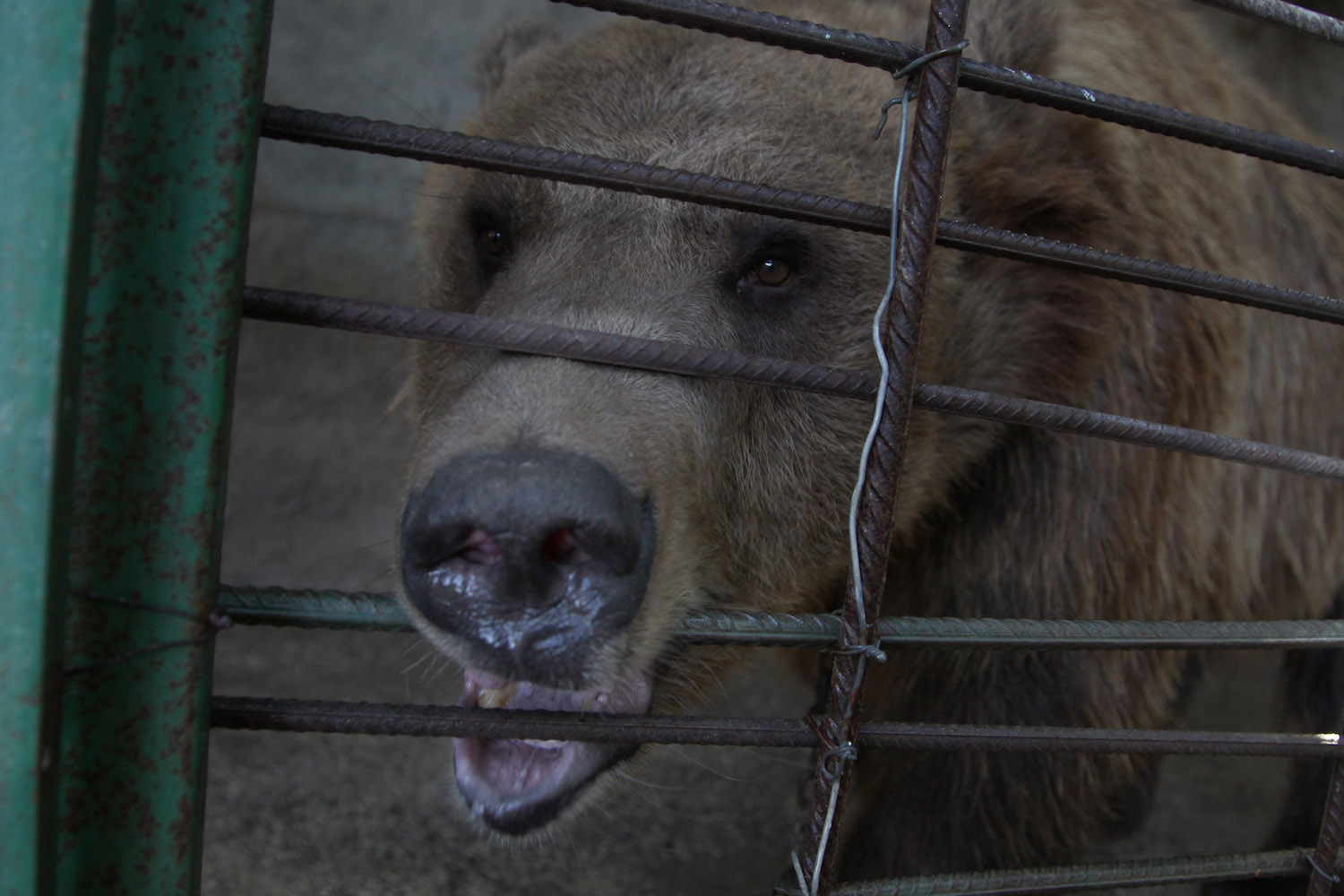 "They put this tight chain around Pashuk's neck when he was still young and locked him in a cramped little cell," said Carsten Hertwig, head of sustainable sanctuaries at Four Paws. "Even as he grew, no one ever took the chain off. I've seen a lot of bears suffering, but I've never seen anything like this in my life. Pashuk must have been in incredible pain."
Witnessing the bear's dire state, Four Paws had no choice but to remove the chain that was embedded into the bear's skin right at the scene.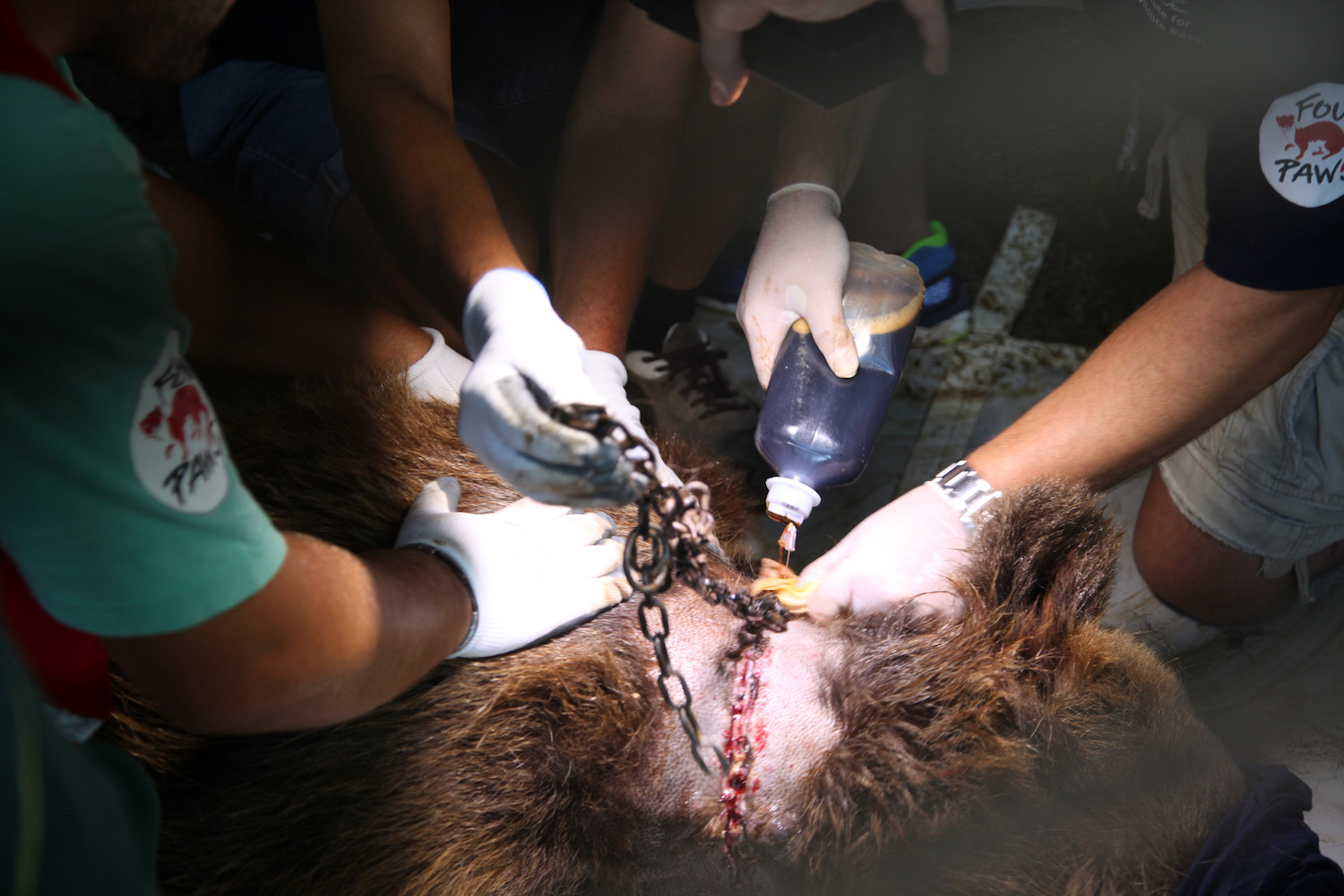 However, Pashuk was too weak to be immediately transported to the group's sanctuary in Pristina, Kosovo's capital. Thus he was first sent to Tirana Zoo for a few weeks so that he could build up his strength.
Pashuk's rescue came at the same time as another bear, Gjina, from Zërqan, Albania.
Like Pashuk, Gjina was confined in a 4-square-meter cage beside another restaurant in Albania, with patrons of the restaurants giving her up to 20 bottles of beer a day.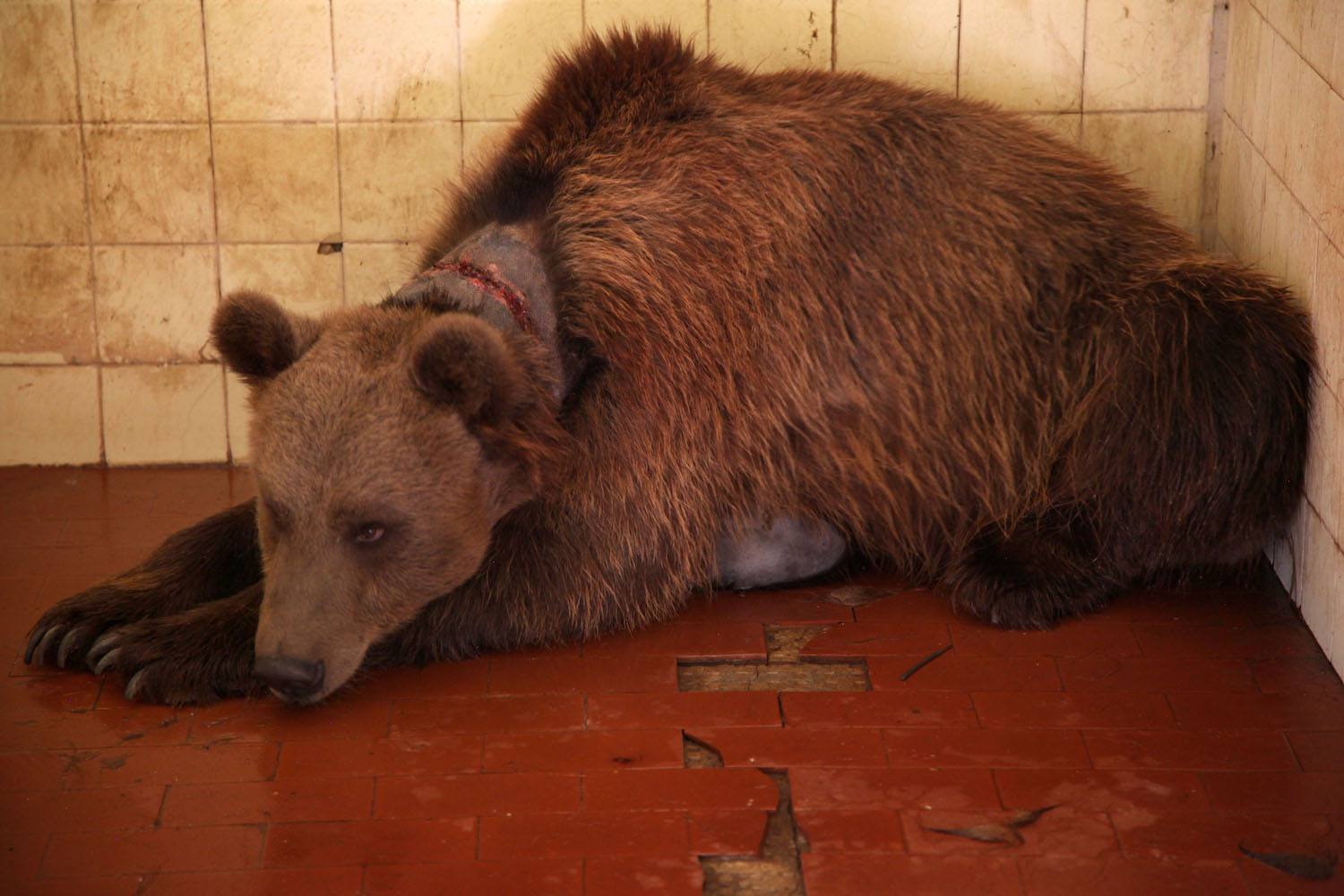 After both their rescues, the two bears, who had previously never interacted with others of their kind, were socialized together after 10 months.
With such harrowing starts to their lives, where the two had been denied the chance to be true bears, they are now bonding and preparing to hibernate for winter.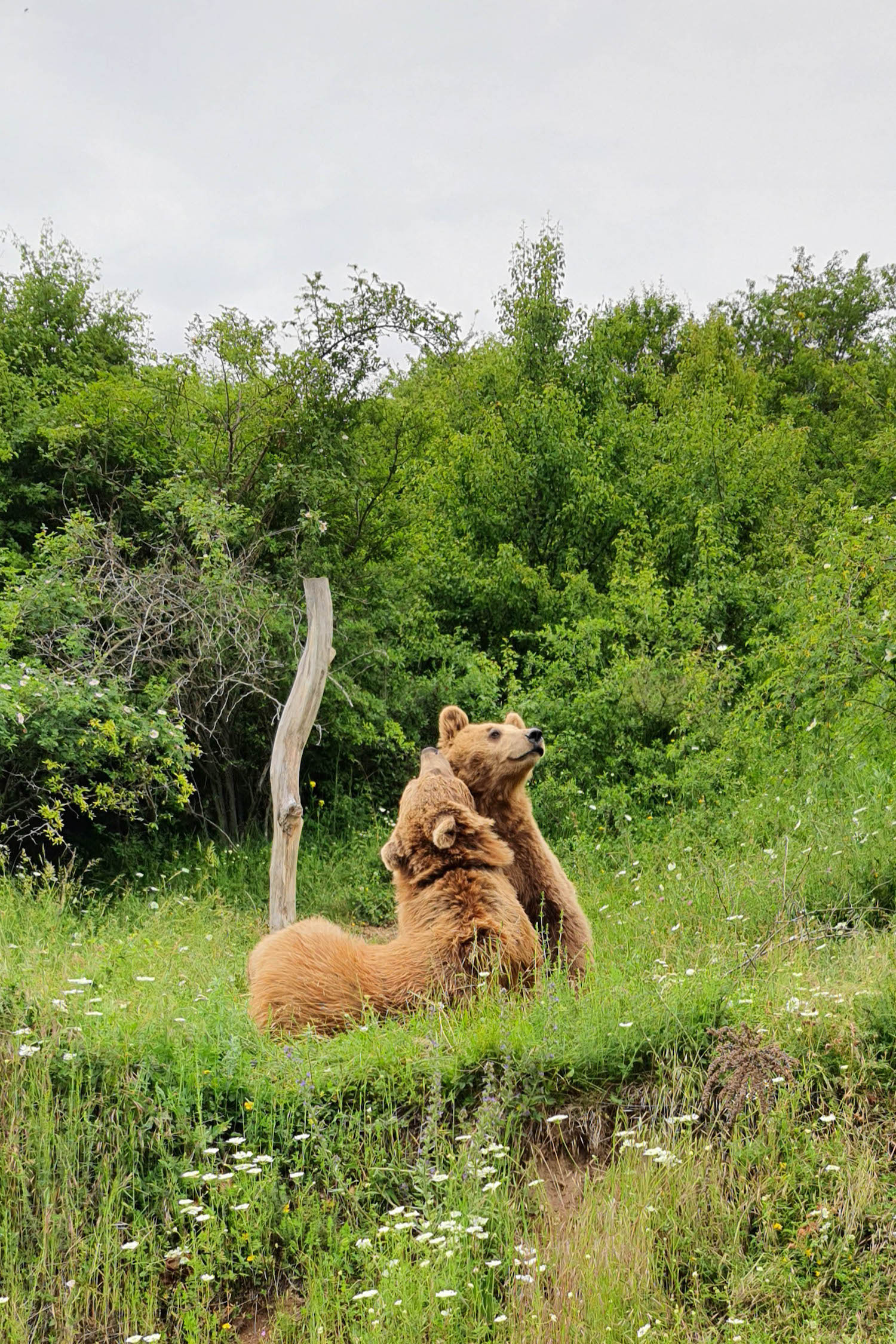 Afrim Mahmuti, the Bear Sanctuary Prishtina site manager, hopes that through the story of Pashuk, people will be reminded not to "mistreat animals."
"It was a painful story, but with a happy ending," she said.
Epoch Times Staff contributed to this story.
Share your stories with us at emg.inspired@epochtimes.com, and continue to get your daily dose of inspiration by signing up for the Epoch Inspired newsletter at TheEpochTimes.com/newsletter