For centuries, master artisans all over Europe have made exquisite objects by hand. These objects are as individual as the countries they come from, the traditional techniques they use, and the very hands that make them. "In Europe, the accent, the wine, and the food changes every 30 to 40 miles. And so do the skills and techniques in craftsmanship," says Milan gallerist Jean Blanchaert, curator of the "Best of Europe" exhibit at "Homo Faber," in a press release.
Until Sept. 30, the "Homo Faber" exhibition highlights the very finest craftsmanship from across Europe at the Giorgio Cini Foundation on San Giorgio Maggiore in Venice, Italy. The Michelangelo Foundation hosts the event, which includes 16 exhibits on the theme of "crafting a more human future."
Based in Geneva, the Michelangelo Foundation is an international nonprofit organization set up to celebrate and preserve master craftsmanship around the world. Initially focusing its work on Europe, the organization aims to reinforce fine workmanship's connection with design.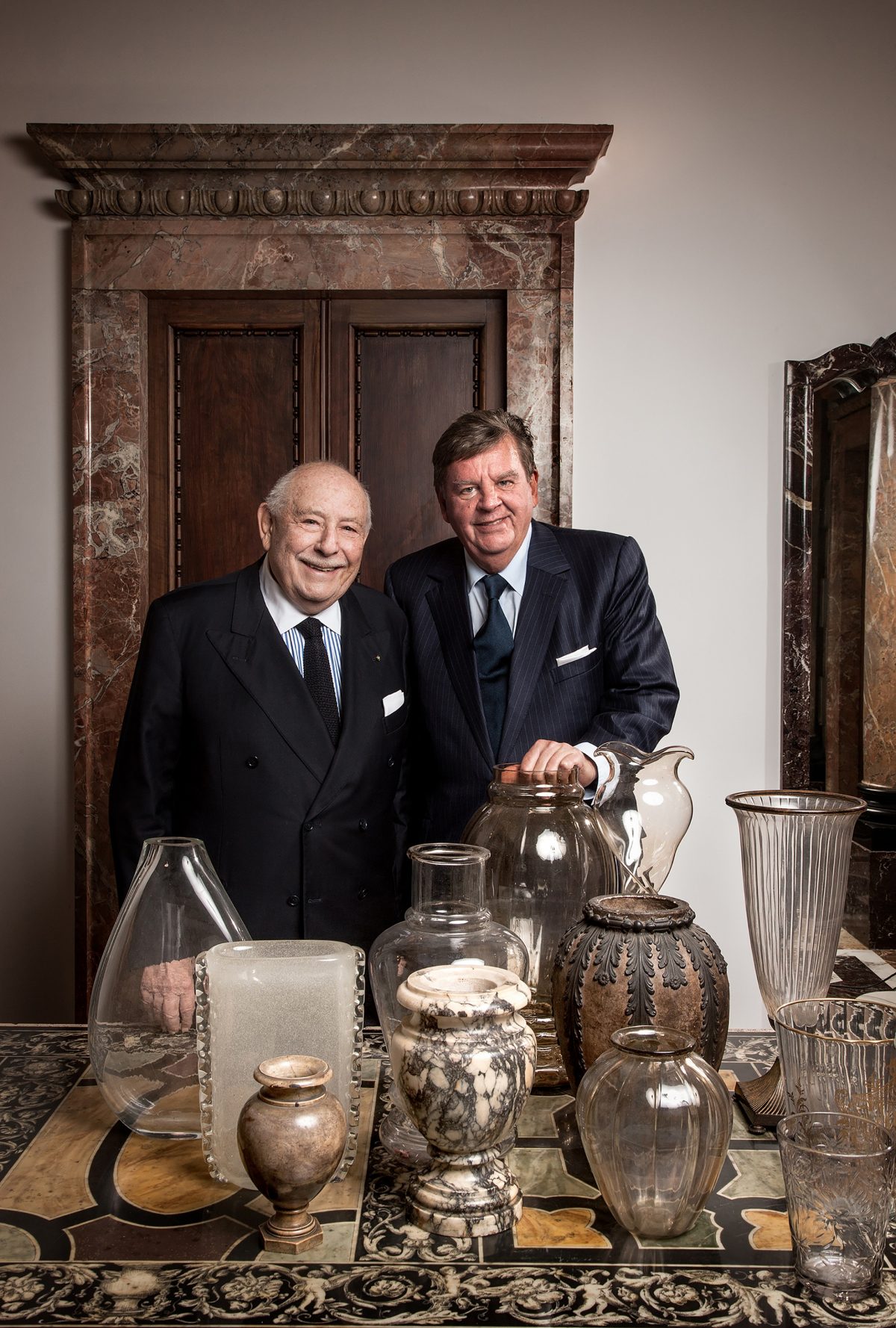 "At a time when technology seems to be replacing the human hand everywhere, the Michelangelo Foundation is engaged in the promotion of what only talent, workmanship, and creativity can so splendidly achieve," writes co-founder Franco Cologni on the "Homo Faber" event website.
The event's 16 exhibit spaces have been created by a worldwide talented team of designers, curators, and architects to showcase different aspects of fine craftsmanship, which Michelangelo Foundation co-founder Johann Rupert says provides "a panoramic view of European fine craftsmanship."
All 16 exhibits offer food for thought on the continuation of traditional craftsmanship and European heritage, and ask us to examine how these fit into our world now.
Visitors will be able to cast their eyes on live demonstrations, meet with artisans who normally sit behind closed doors, and take a peek at traditions that may be dying out. Some of the exhibits use technology such as GoPro footage and virtual reality to tell the stories of artisans and their crafts.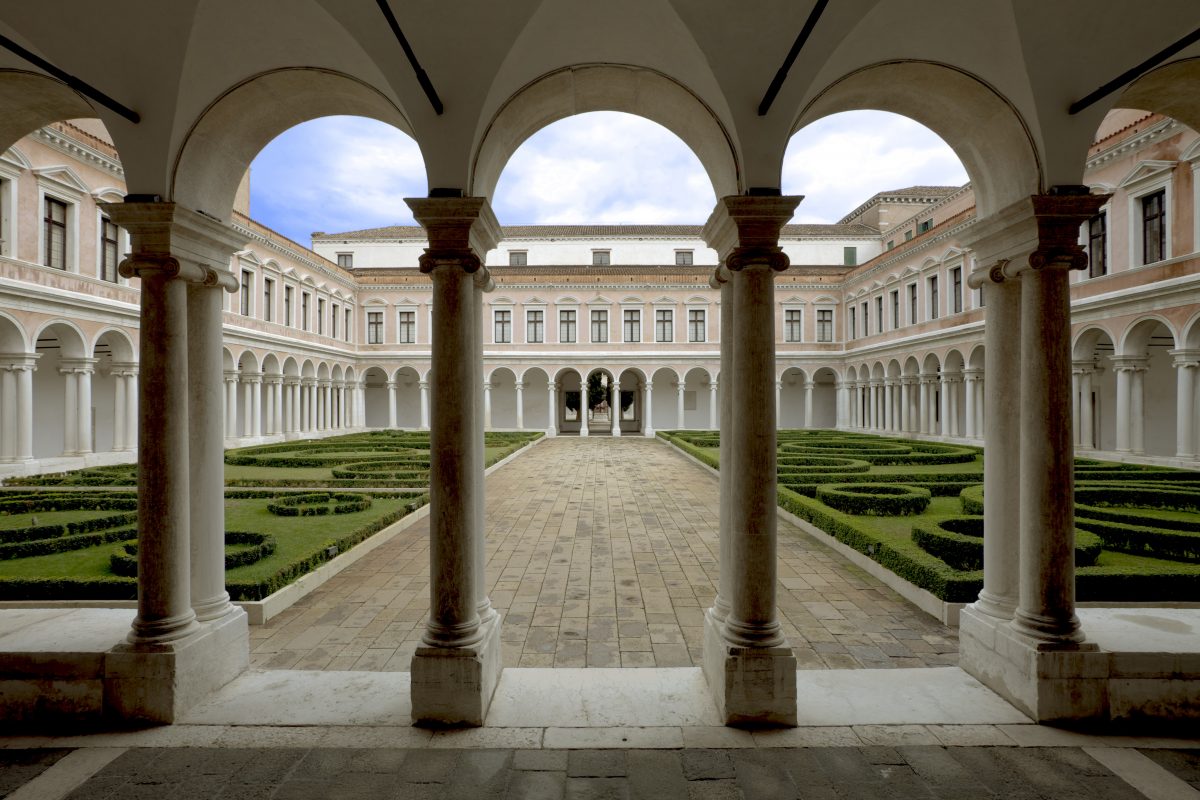 Just as artisans make the most of their materials, the "Homo Faber" event team has made full use of every inch of the Giorgio Cini Foundation. There's even an exhibit in the 1960s swimming pool: "Fashion Inside and Out" exhibits everything that goes into creating high fashion.
The photography exhibit "Venetian Way" takes visitors, shot by shot, into the workshops of 21 master artisans of Venice and the Veneto region. The exhibit "Creativity and Craftsmanship" tells visitors how artisans and designers collaborate through eight exclusive "Homo Faber" commissions that are on display. The "Best of Europe" exhibit shows 150 master artisans and hundreds of their fine wares, from Italian ceramics to Irish baskets.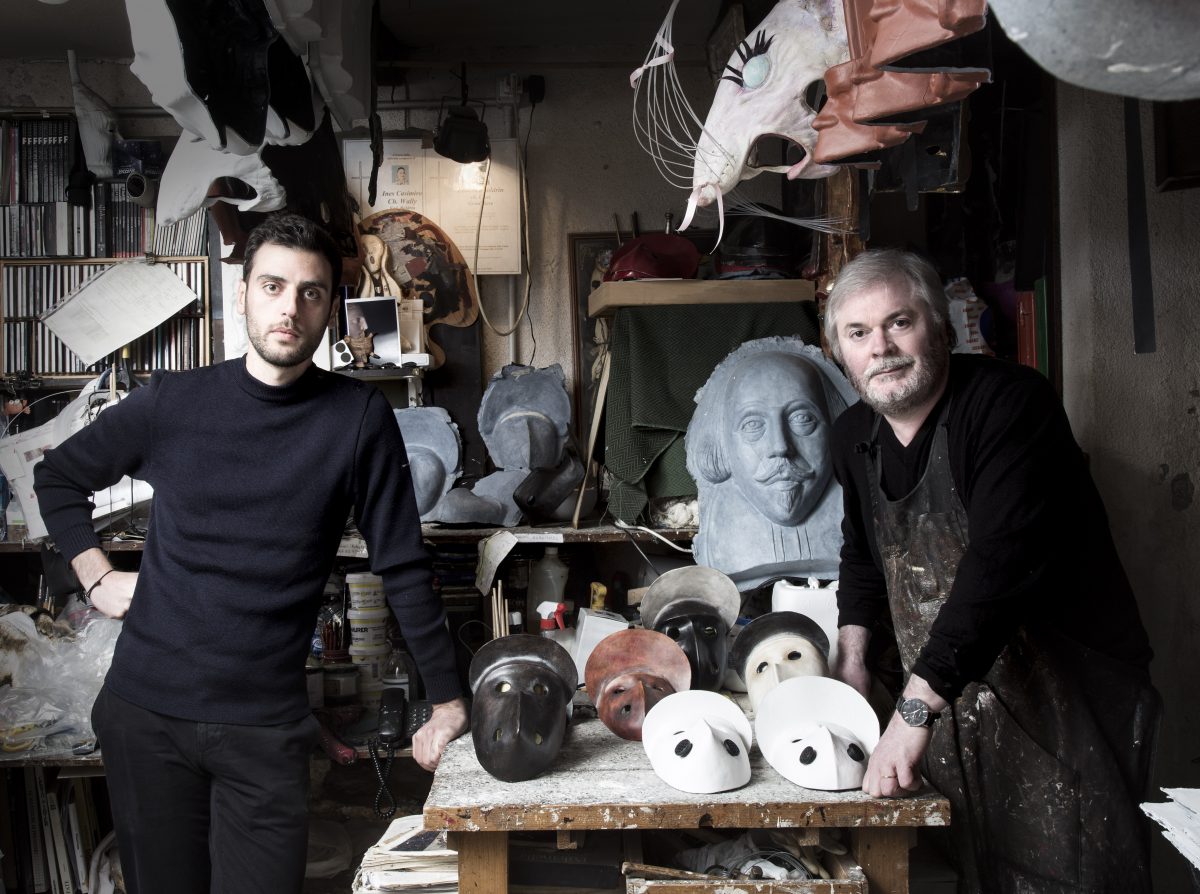 And one of the many workshop exhibits brings a garage full of vehicles, showcasing the exquisite fine craftsmanship of exclusive cars, bicycles, motorcycles, and even a helicopter.
Of the many artisanal skills on display at "Homo Faber," here are a few highlights of the people who preserve the tradition of artisans and their know-how.
'Singular Talents'
Through the exhibition "Singular Talents," curator and executive director of the Michelangelo Foundation Alberto Cavalli urges us to redefine rarity. Rather than seeing it as something endangered, we should look upon the 12 featured artisans as setting an exceptional standard to inspire others to follow in their footsteps.
Swiss director Thibault Vallotton shows the 12 artisans' "singular talents" in video portraits that are arranged as if they were paintings in a portrait gallery. Each video allows a peek into the work of one artisan, each from different disciplines, and all bought together for their uniqueness. The artisans might be using materials or techniques specific to their regions, upholding a rare tradition, or reviving a craft that was once only the domain of old masters.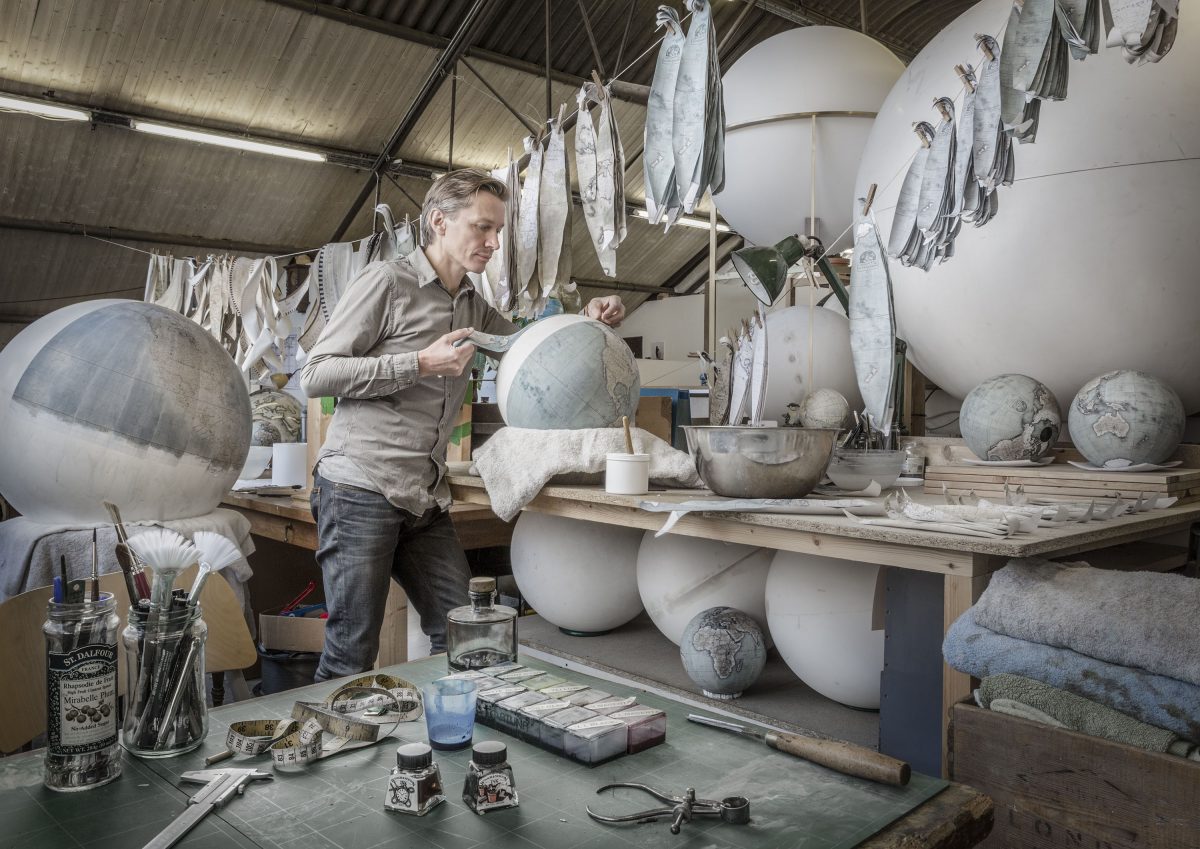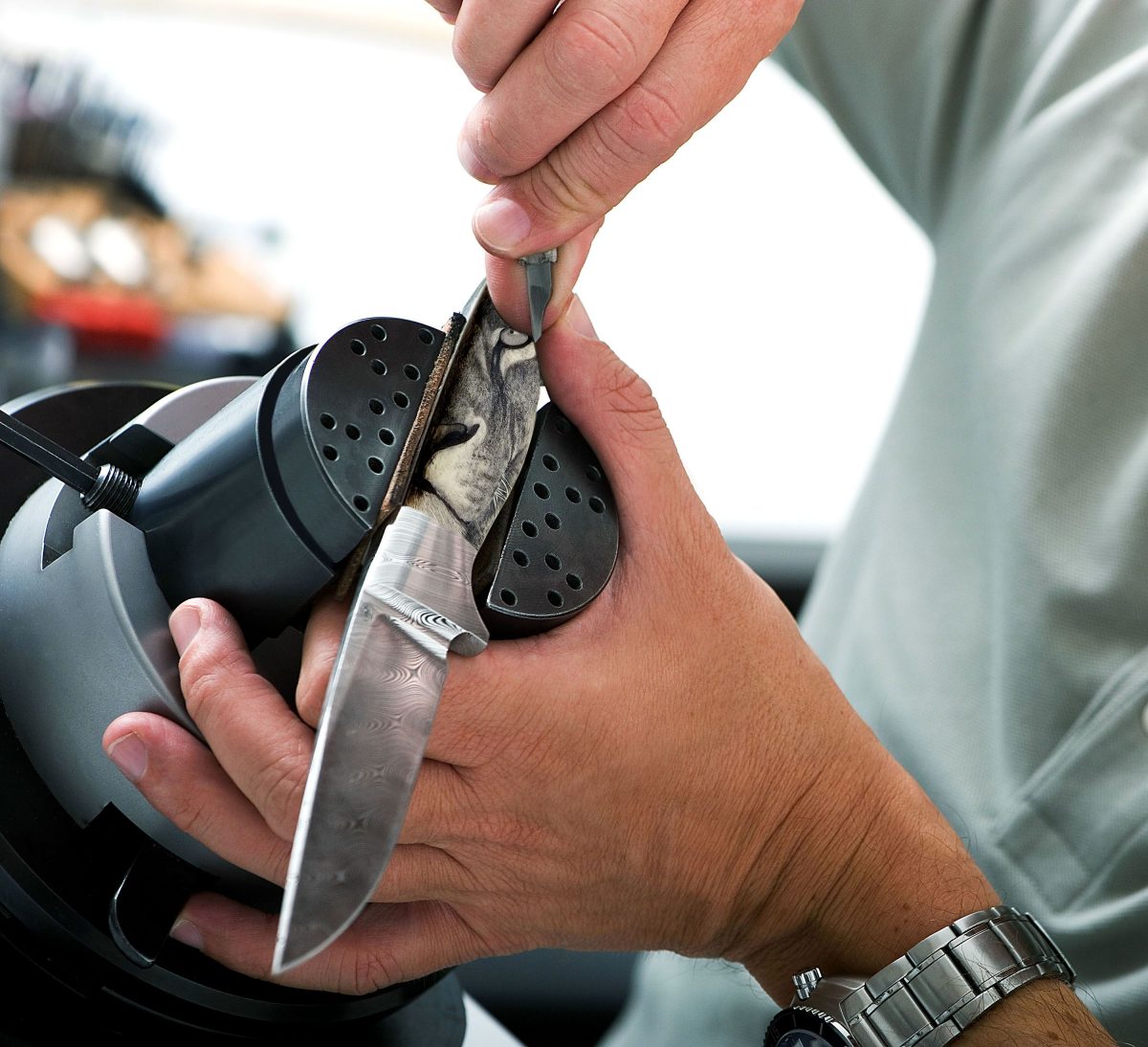 There's Konstantinos Vogiatzakis, the last saddle maker in the Magnesia region of Greece to use ancient techniques for making mule and donkey saddles. There's also Peter Bellerby, an artisan who taught himself how to make globes after he failed to find a high-quality one for this father's 80th birthday. Engraver Richard Maier, from Germany, etches designs such as big cats with microscopic precision. And then there's Daniel Lopez-Obrero, who embosses leather by using techniques specific to the Córdoba region of Spain.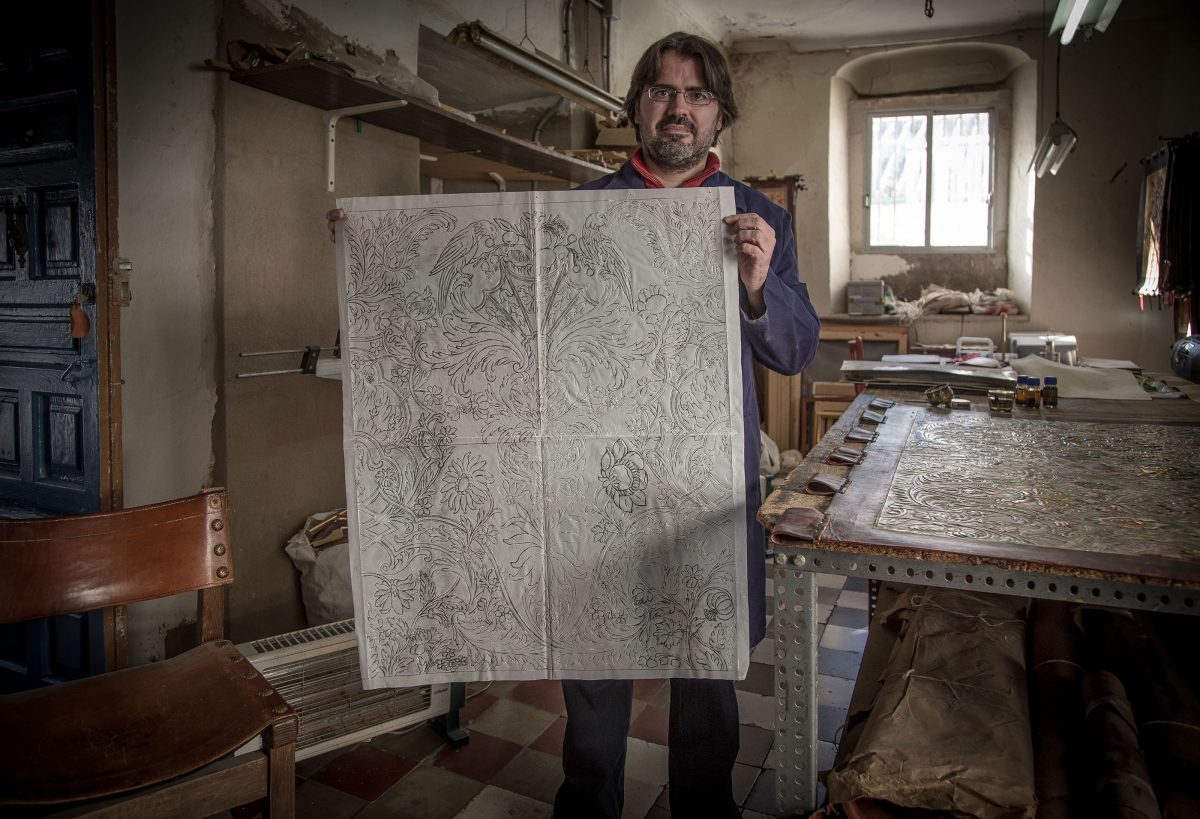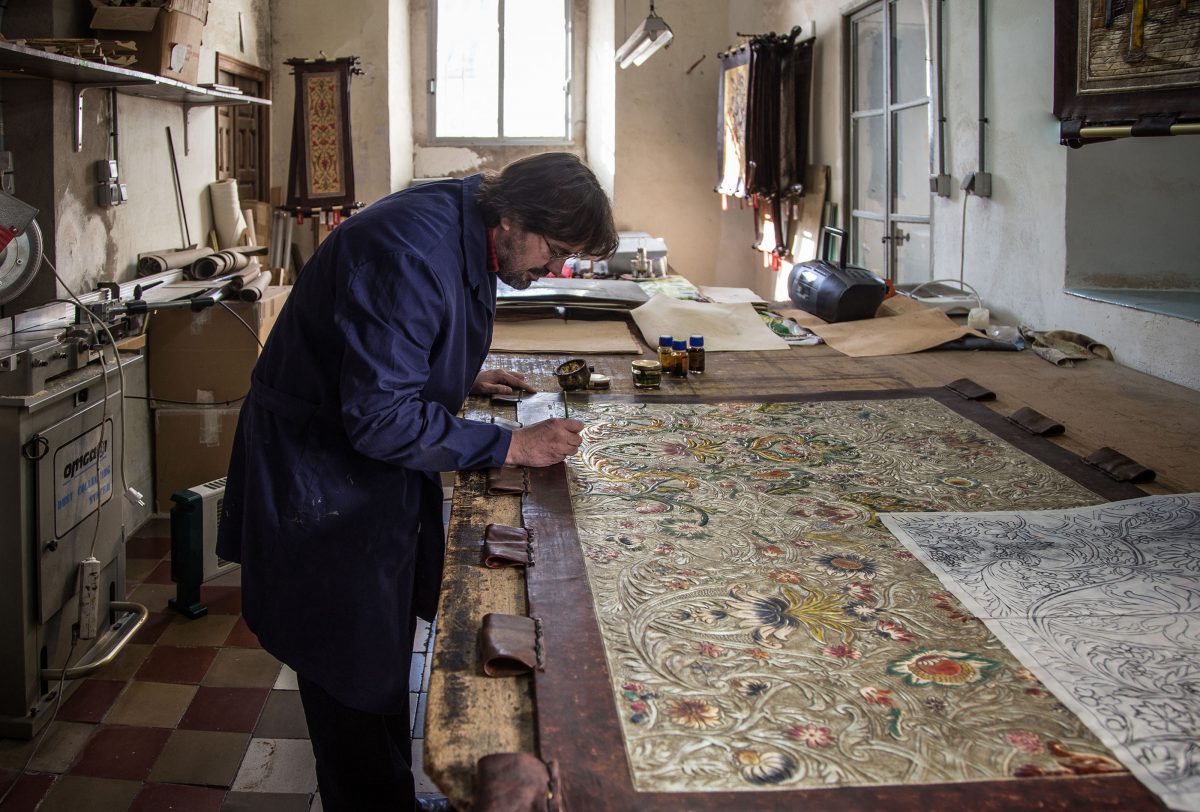 Through virtual reality, visitors are able to see the skills involved in making enamel decoration, semiprecious stone mosaics, and automata (mechanical sculpture).
'Discovery and Rediscovery'
The exhibit titled "Discovery and Rediscovery" looks to bring us back to the true heart of luxury and to value the people and the skills behind the products. "True luxury is more about human excellence and the refinement of skill than simply about expensive objects," Cologni says in a press statement.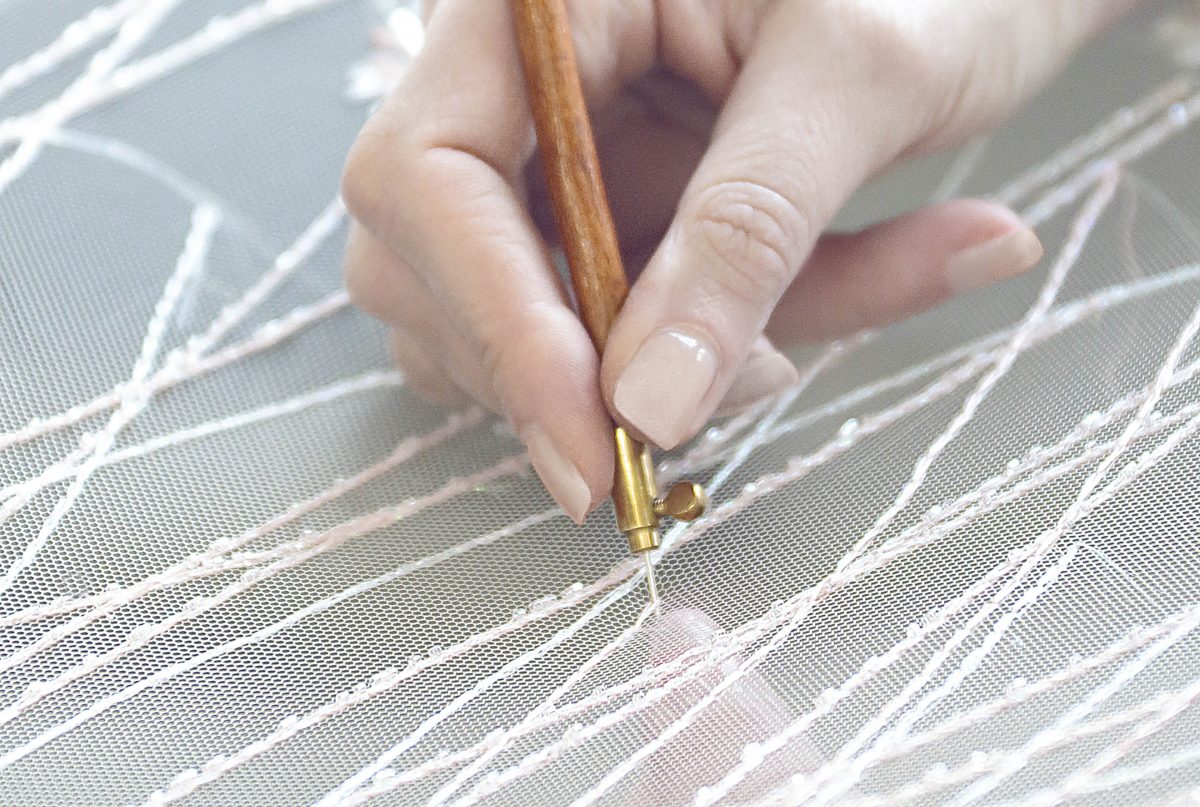 Therefore, this exhibit features 20 artisanal techniques essential to the heart of the heritage of European luxury houses, large and small.
Looking at the luxury sector in real time, visitors can appreciate the astounding number of hours needed to make outstanding product and can learn some of the lesser-known facts about luxury: how a hand-sewn Hermès saddle strengthened by its double stitching makes it stronger than one made by a machine; how a glyptician, or gemstone carver, makes marvelous creations for Cartier; and how Austrian glassmakers at J. & L. Lobmeyr delicately engrave their crystal.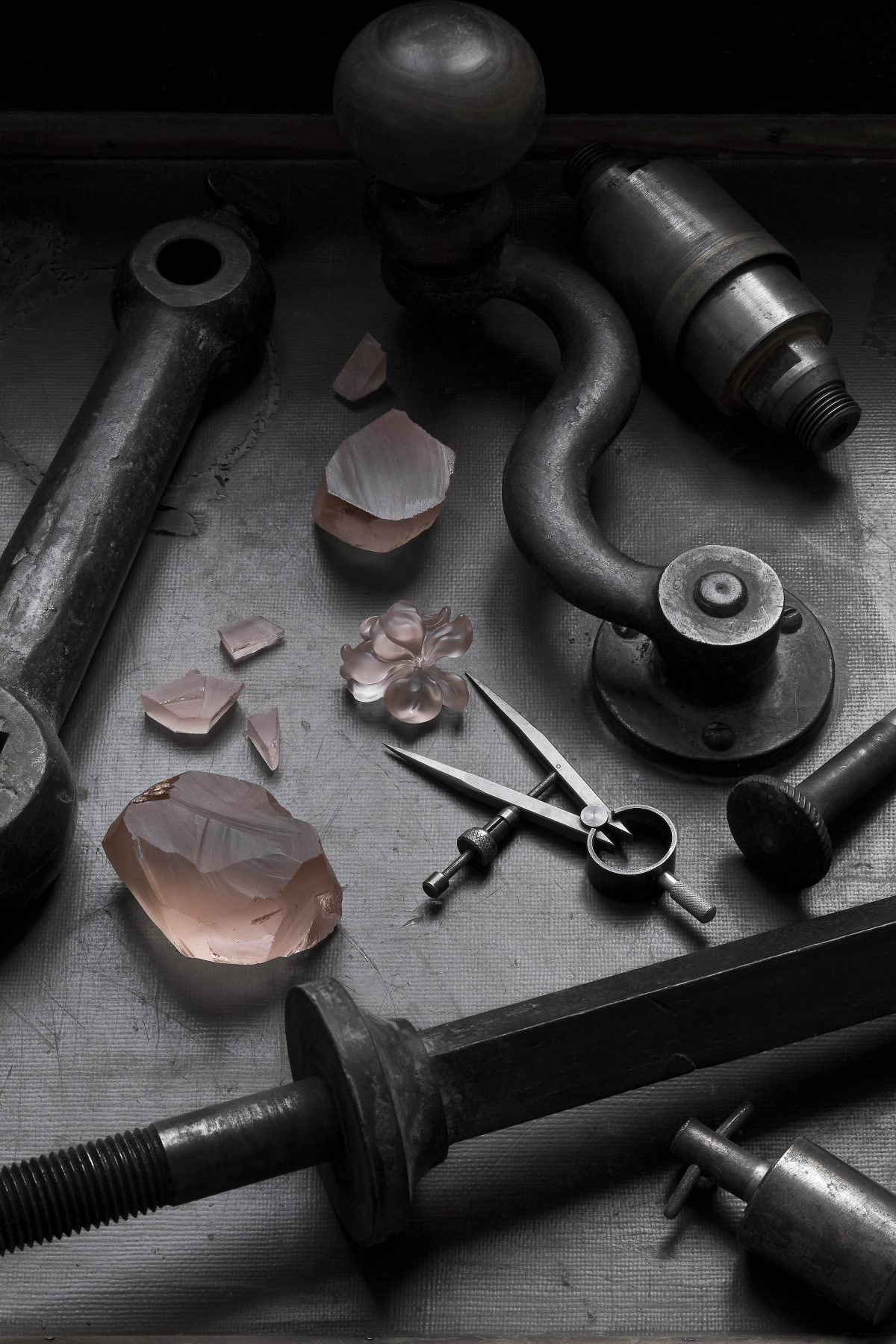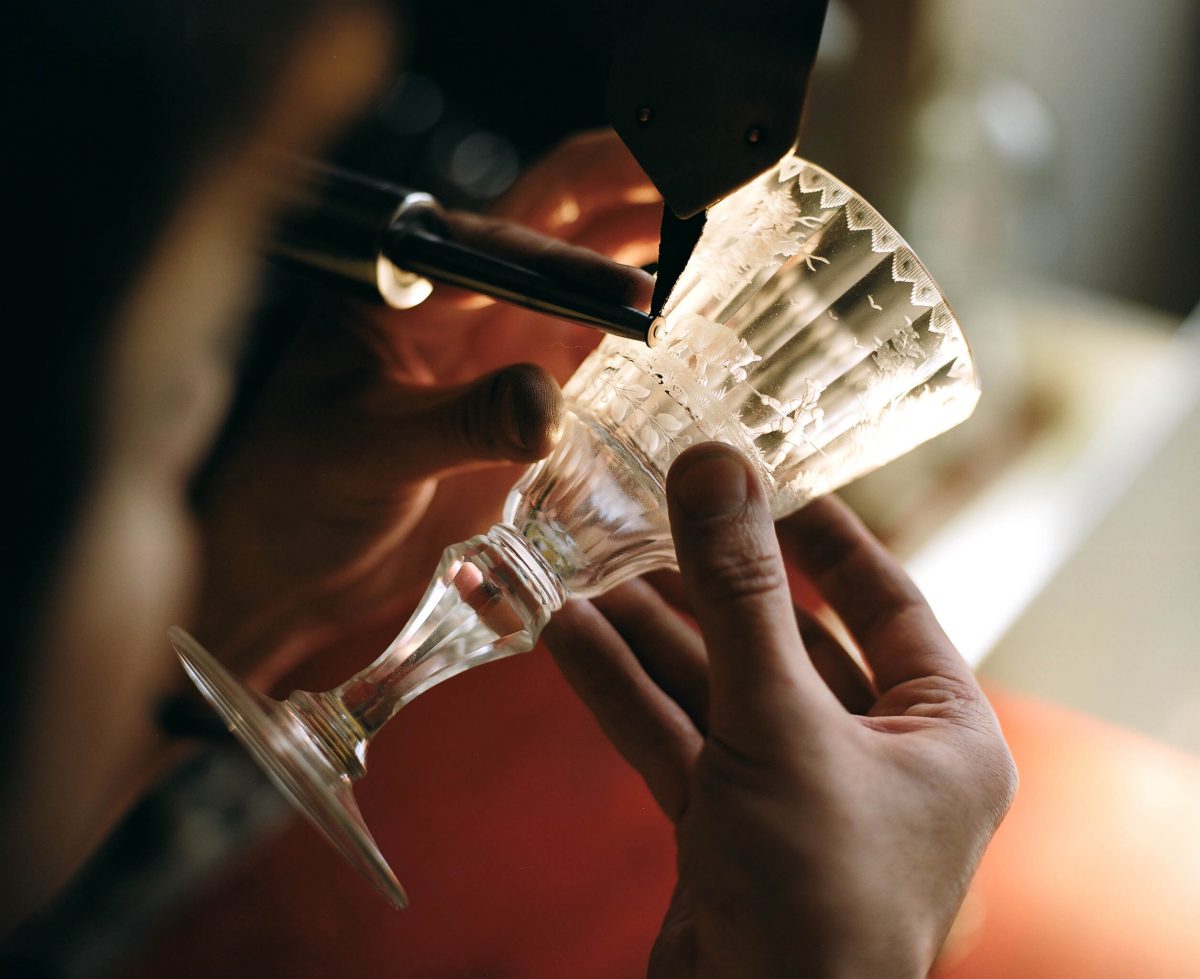 'Restoring Art's Masters'
Among the talks and workshops are those featuring art conservation, including the live restoration performed on five pieces of art: an antique tapestry, an antique painting, a 16th-century plaster and wooden chest, and two contemporary artworks. Observing restoration right before their eyes will allow visitors to appreciate the fact that it can take eight hours to clean a 3/4-inch-square area of a painting, and to understand that one piece of tapestry can have up to 250 tones to meticulously color-match.
The 'Eilean'
One of the restoration exhibits can even be boarded: Eilean, a 1936 72-foot Bermudian ketch, will be moored at San Giorgio Maggiore. Some may recognize the Eilean's elegant form from the Duran Duran music video "Rio." It was built by the famous Fife of Fairlie boatyard in Scotland, but it was an Italian boatyard that lovingly restored the vessel over three years at the request of the owners, the high-end Italian watchmaking maison Officine Panerai.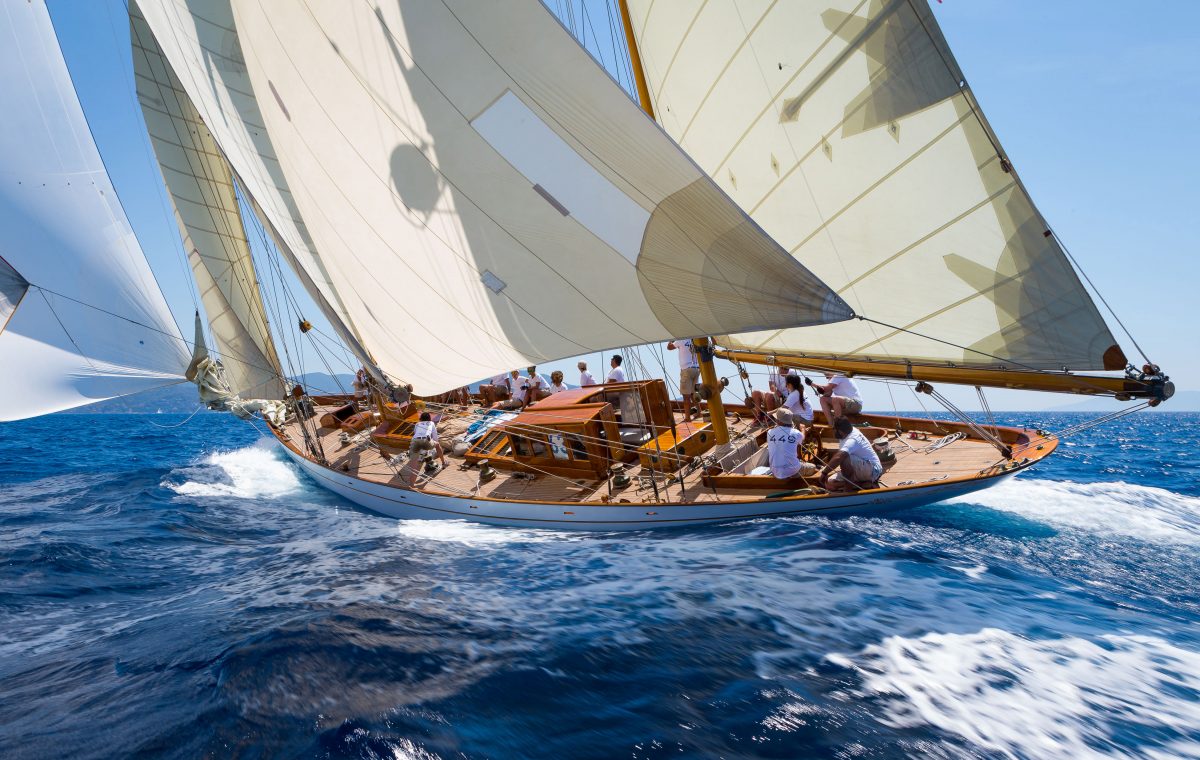 Through the myriad of workshops, demonstrations, expert opinions and, of course, the artisans themselves, "Homo Faber" allows us to rediscover, as Rupert puts it, "what humans can do better than machines."
Find out more about "Homo Faber" at HomoFaberEvent.com