This story was last updated in November 2020.
A 12-year-old Florida boy is up for consideration for the Presidential Medal of Freedom in recognition of his personal mission to run a mile in memory of fallen first responders.
Zechariah Cartledge started running in honor of fallen heroes in January 2019. Since then, he has run just under 700 miles and raised more than $200,000 for law enforcement officers and first responders across the United States.
"We are here to run for all fallen first responders who passed away in the line of duty," he told NBC in an interview.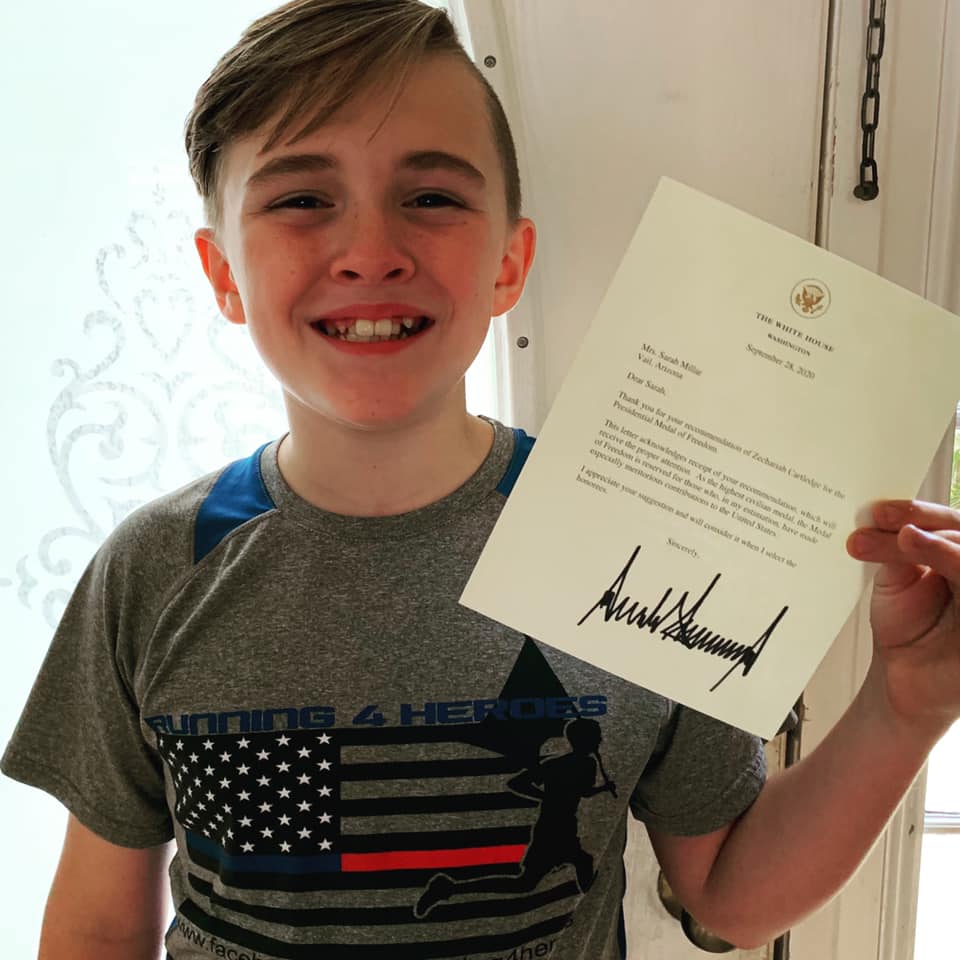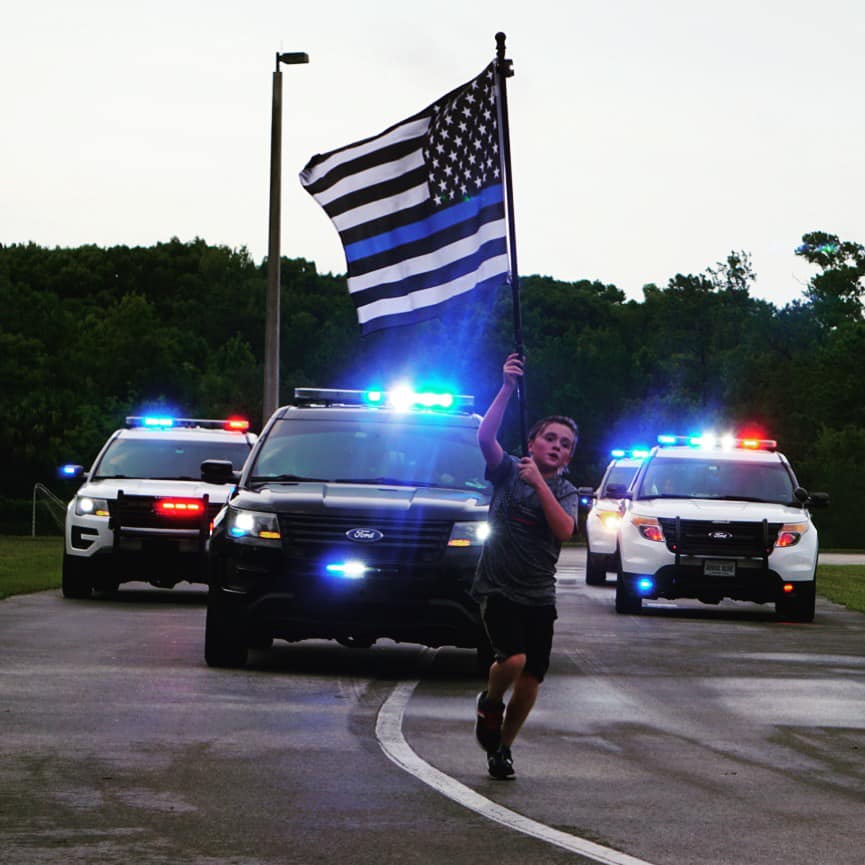 At such a young age, Zechariah has already founded his own nonprofit, Running 4 Heroes.
The organization's mission is "to raise funds for our injured First Responders while also paying tribute to our Fallen Heroes through running."
Chad Cartledge, Zechariah's father, told The Epoch Times that his son wants to honor not only firefighters and police officers, but all of our nation's heroes.
"Zechariah's mission is to put aside politics and honor our fallen heroes who give their lives in service," Chad said. "His nonprofit also has a military branch in which our fallen service members are honored with a one-mile run, though those runs are done by a veteran who is part of Zechariah's Running 4 Heroes team."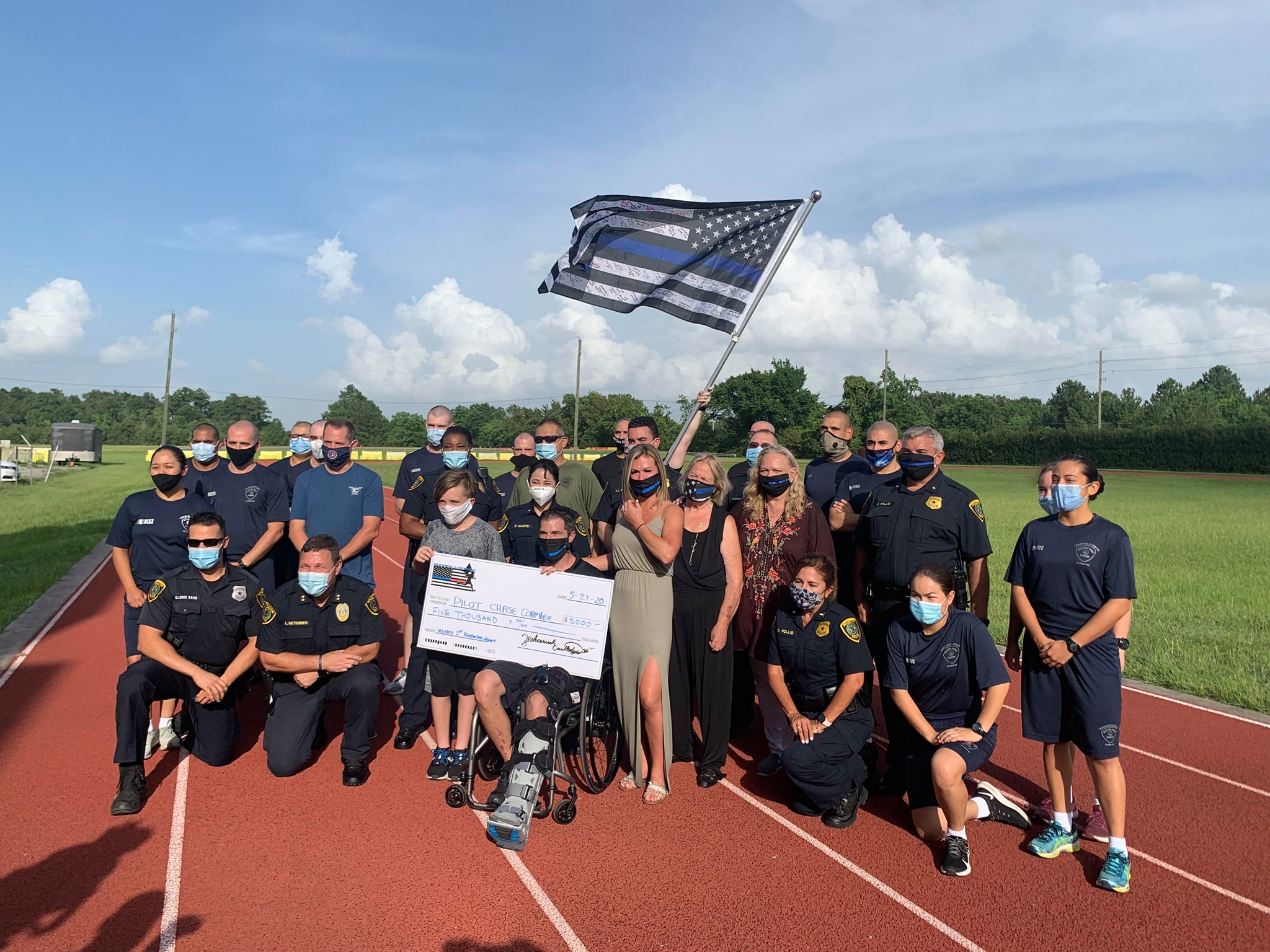 Most recently, Zechariah awarded a $7,500 grant to Lexington County Sheriff's Office deputy Cameron Cain. The deputy was injured in the line of duty in July in a head-on collision while he was attempting to respond to a suicide call.
Last month, the 12-year-old gave a $5,000 check to another injured officer, California Highway Patrol officer David Gordon.
Among those Zechariah has honored by running are Sacramento police officer Tara O'Sullivan, CHP officer Andrew Moyer, CHP Sergeant Steven Licon, and El Dorado County Sheriff's Deputy Brian Ishmael.
"That final lap is the final goodbye," Zechariah said. "I want to give it all on that final lap, to show how much of a great man or woman this officer was."
It has been nearly two years since Zechariah started running for fallen heroes. His first run was for fallen Davis police officer Natalie Corona, who he says was the inspiration for this venture.
"January 12, 2019, I ran for her, and that's what started my whole entire mission," he said.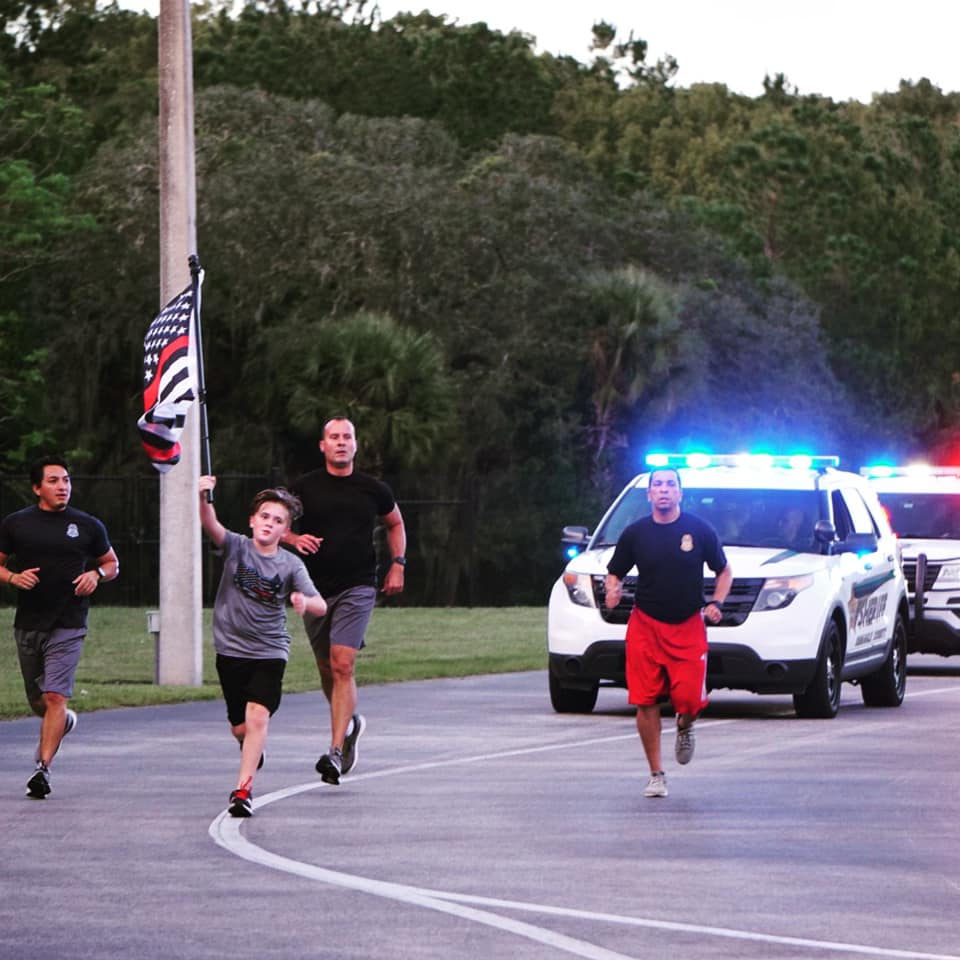 In late October, Zechariah had the opportunity to travel to meet Corona's family in Arbuckle. They visited a mural dedicated to Corona outside of the Arbuckle Ace Hardware.
"Natalie always holds a place in my heart, so knowing that I got to see her mural and get a picture with her and her family at the mural, that was also incredible," he said.
Zechariah isn't running alone. His mission has inspired other children to follow in his footsteps, too.
When he ran in honor of fallen Sheriff's Deputy Brian Ishmael, an elementary school nearly 3,000 miles away in El Dorado joined him.
"We run for every single fallen officer and firefighter who lost their life in the line of duty," Zechariah said.
He plans to continue running for fallen heroes until he turns 18, when he intends to hand over his mission to a younger runner.
We would love to hear your stories! You can share them with us at emg.inspired@epochtimes.com