Jet-setting across the world not only increases your carbon footprint, but it definitely wrecks havoc to your skin too, leaving you looking and feeling less than refreshed.  But never fear–you can look better than when you boarded your flight 12 hours ago by using the right beauty products–just make sure they're 100ml or under!
Here are our eco-friendly essential Beauty Products for Flying that are suitable for all skin types. You'll definitely want to stock up on your next duty-free shopping spree!
1. An Excellent Moisturiser
The most important product you'll need on a dehydrating flight is, without a doubt, a good moisturiser. Need some suggestions? An Eluxe favourite is Subtle Energies Mogra and Gold  anti-inflammatory cream, perfect for those over 30. Containing 24 carat gold and Frankincense oil, this is one all-natural cream that not only works, but it smells wonderful too! Got red, angry skin? Zoe Organics was developed to heal and restore even the most sensitive dry complexions. Not keen on cream? Face oils, like Nude Skincare Progenious Omega Treatment Oil, instant radiance to the face for 24 hours.  Personally, I like this oil for its variety of skin-essential omegas: 3 (restores elasticity), 6 (combats hydration), 7 (enhances skin tone) and 9 (plumps fine lines). A few drops is all that is required to replenish the entire face as this oil absorbs quickly to reveal smooth skin.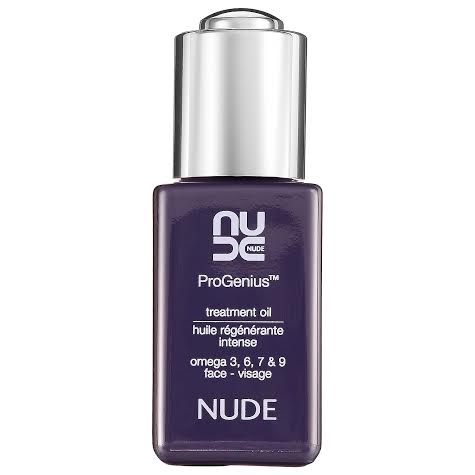 Ever feel your hair is greasier after a long haul flight? Have a good hair day en route with this all-natural potion.  To use, simply shake the bottle to spray this super fine mist concentrating on the hair roots.  Run your fingers through the hair to distribute the product to reveal luxe voluminous hair.  This non-toxic hair product contains natural oils including lavender, tea tree, and rose geranium.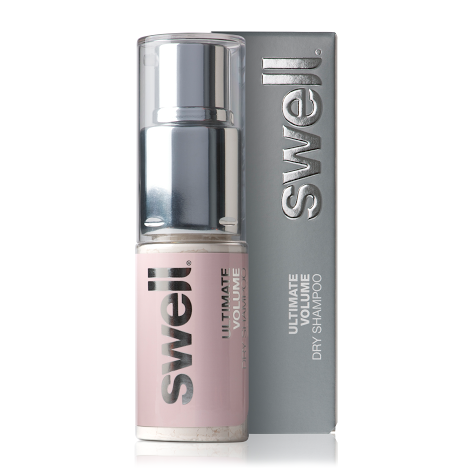 Air voyage causes dehydration, which leaves skin looking lacklustre and feeling tight.  Add an instant moisture boost by either dabbing your face with a bit of mineral water when you can, or better yet, spraying a hydrating mist, like Tilth Beauty Peptide Moisture Mist, over the face hourly until you have reached your destination.  Follow up with a moisturisers for more youthful, plumped looking skin.

4. A Good Eye Serum
The delicate under eye area is the first place dehydration and fatigue from travelling will show up. Soothe tired eyes with an anti-aging elixir, like La Bella Figura eye serum. It's packed with Omega 3 oils and botanical concentrates.   Pump a drop onto your ring finger, and gently tap around the boney socket of the eye area.  For a cheaper option, try Neal's Yard White Tea Toning Eye Gel. The mild cooling sensation smoothes puffy eyes and reduces the appearance of unsightly dark circles, so no need to hide behind your chic sunglasses.
5. An Organic Lip Balm
Chapped lips on landing? No thanks! Avoid the parched and flaky look with a good organic brand. W3LL People makes a neutrally tinted lip treatment called 'Nudist ColorBalm' that we love, but if you prefer something truly sheer,    Kari Gran Lip Whip is a little pot of yuminess has the texture of strawberry fondant, and smells just as good, too! It may be fully natural, with no chemicals whatsoever, but no matter how bad airline food may be, refrain from eating this–it's merely meant to keep your lips hydrated and kissable during your journey! (Bonus Tip: dab a bit on your cheekbones for a radiant blush when you land).

6. An 'Invisible' Face Mask
Celebrity makeup artist Lisa Eldridge loves to put on a beauty mask while she flies. She leaves it on for the duration, only rinsing it off before landing. She may look a bit ridiculous if she prefers a mud or clay based mask–but there are some masks that are fairly clear, like Tata Harper's Moisturising Mask or Aromatherapy Associates intensely hydrating rose mask, which goes on fairly clear, and gives you an calming aromatherapy boost while it works, too.

Of course  you're going to need something for your hands, too. Weleda Skin Food is one of the best–and cheapest–products around. Skin drinks it right up, and it leaves a tangy lemon scent. Prefer something  a bit posher? Violet, chamomile and cedar wood organic hand cream by NEOM is organically delicious!
8. Some Argan Oil
Long a favourite in the Middle East, Argan oil is fast becoming a staple beauty product in the West. Any 100% pure brand is as good as the next, to be honest. But we think these airplane friendly travel sizes of Argan based products by Kahina are perfect for long haul flights. Use a drop as a cuticle oil, facial serum or even put a few drops on the ends of your hair as a quick conditioner.
9. Some Essential Oils
Nervous flier? A few drops of Lavendar oil on your flight pillow can calm you down. Feel grotty in the plane, or fatigued after a long flight? Sniff few drops of peppermint, citrus or Eucalyptus oil to revive.

10. A Good Beauty Travel Kit
Don't stop your beauty routine once abroad! You should always take travel sized essentials with you on holiday, of course, so you can maintain your routine even on the plane. If you can't find sample sizes of your usual faces, there are plenty of kits out there to choose from. We love the Tropical Essentials travel kit by One Love, containing a cleanser, scrub and oil to ensure you glow on the beach and beyond, and Tata Harper makes tiny sizes of luxury skincare essentials to ensure you feel pampered at home or away.
This article was originally published on eluxemagazine.com. Read the original here.
*Image of "woman" via Shutterstock