Up to one out of five patients hospitalized in the United States due to the COVID-19 disease are between the ages of 20 and 44, according to a new federal study.
Older people represent many of the deaths from the new CCP virus, which causes the disease, but the analysis of 4,226 patients from the Centers for Disease Control and Prevention (CDC) shows 20 percent of those confirmed as requiring hospitalization were aged 20 to 44.
Another 18 percent were between the ages of 45 and 54 while 17 percent were aged 55 to 64. More than one-third, or 35 percent, were 65 or older, and less than one percent were among persons 19 or younger.
The percentages were listed as fixed totals in the report but in a table they were listed as ranges, with 14.3 to 20.8 percent of the 20-44 cohort requiring hospitalization. The ranges were listed because of missing data for some of the cases, such as hospitalization status and intensive care unit (ICU) admission.
Among the 121 patients known to have been admitted to an ICU, 55 percent were among those 65 or older, 36 percent were adults between the ages of 45 and 64 and 12 percent were among people between the ages of 20 to 44. That equaled 2 to 4 percent of those who required hospitalization among the younger group.
No ICU admissions or deaths were reported among people 19 or younger.
Among the 44 known deaths, 35 were among adults 65 or older. Nine were among those between the ages of 20 and 64.
The findings demonstrate that severe illness leading to hospitalization, including admission to an ICU or even death, "can occur in adults of any age with COVID-19," the CDC stated.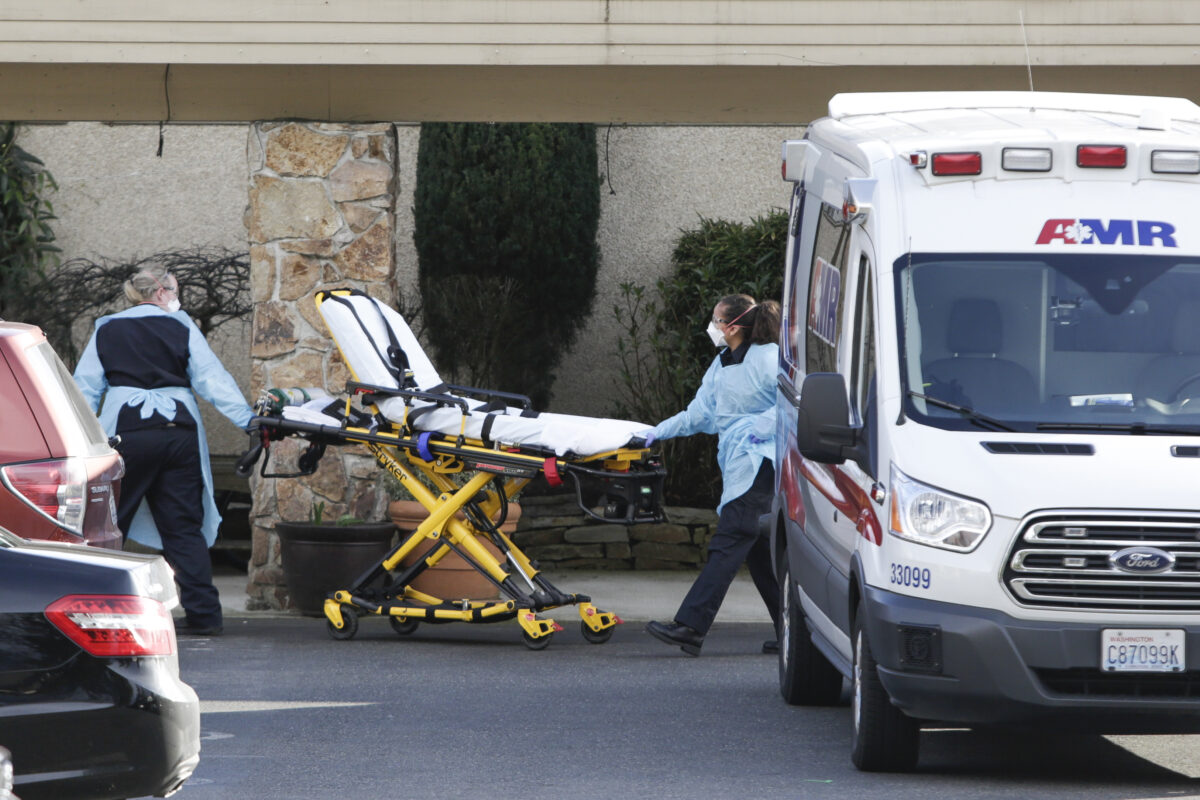 Still, older people are more at risk of serious cases and death, the agency added.
The report came on the same day that Dr. Deborah Birx, response coordinator for the White House Coronavirus Task Force, said there were "concerning reports coming out of France and Italy about some young people getting seriously ill, and very seriously ill in the ICUs."
"We think part of this may be that people heeded the early data coming out of China and coming out of South Korea that the elderly or those with preexisting medical conditions were at particular risk. It may have been that the millennial generation, our largest generation, our future generation that will carry us through for the next multiple decades, there may be a disproportional number of infections among that group. And so even if it's a rare occurrence, it may be seen more frequently in that group and be evident now," she added.
Birx called on millennials to avoid large gatherings, saying young people can become infected in the groups before spreading the new CCP virus to older people or those with underlying health conditions "and cause them to have a disastrous outcome."
The Epoch Times refers to the novel coronavirus, which causes the disease COVID-19, as the CCP virus because the Chinese Communist Party's coverup and mismanagement allowed the virus to spread throughout China and create a global pandemic.
President Donald Trump, prompted to expand on Birx's comments, noted that young people continue to gather in places like beaches and restaurants because they seem to feel "invincible."
"I don't know if you felt invincible when you were very young, but they are feeling that way, but they don't realize that they can be carrying lots of bad things home to grandmother and grandfather and even their parents," he said.
"So we want them to heed the advice.  We mean the advice.  And I think it's getting through."