Police in Chattanooga, Tennessee, said that a woman told doctors that she "has a problem" with drugs right after she gave birth to prematurely newborn twins who died.
Tiffany Marie Roberts, 29, is charged with viable fetus as a victim, aggravated child abuse, and first-degree murder, Newschannel9 reported.
She went in for medical checkups before her birth and tested positive for cocaine, oxycodone, Roxicodone, methamphetamine, and benzodiazepine drugs while she was pregnant, said officials.
MOTHER CHARGED: Police say this woman tested positive for several drugs in her system during recent pregnancy checkups. They say her twin premature infants did, too – & they died just two days after they were born. https://t.co/Aru8F8DReH pic.twitter.com/AeuISkIfEg

— WTVC NewsChannel 9 (@newschannelnine) July 24, 2019
Roberts said she took ecstasy on July 23, went to the hospital, and gave birth to her twins. The pair died two days later, the report said.
Roberts was taken into custody after police were called to investigate on the same day.
The infants later tested positive for several drugs, including cocaine, when they were born.
HEARTBREAKING: https://t.co/HzbM6Pc3Vb

— Claudia Coco (@ClaudiaCocoWRCB) July 24, 2019
According to Chattanoogan.com, the babies were born at around 23 weeks into the pregnancy.
"Based on Ms. Roberts' illicit drug use during her pregnancy, in conjunction with the medical records, the infants were subject to aggravated child abuse and neglect which later led to their deaths," the affidavit stated, according to the report.
Other details about the case are not clear.
According to the anti-drug U.S. government website Drugabuse.gov, babies born to mothers with substance abuse issues "aren't born addicted, but the babies can be born with drugs in their system. This can cause them a great deal of discomfort. Once the supply of drugs (delivered through the mother's umbilical cord) goes away, babies can experience painful withdrawal symptoms and other health problems."
It adds that "unfortunately, the number of babies born with [neonatal abstinence syndrome] has increased in recent decades because opioid misuse has increased. Between 1999 and 2013, the number of cases of NAS tripled; in 2013, it affected six out of every 1,000 newborns."
The website also noted that pregnant women can seek help for drug abuse.
"Pregnant women with opioid addiction can get help for their drug problem in ways that are safe for their unborn baby. For instance, buprenorphine and methadone, two types of medicine used to treat opioid addiction, have been shown to be safe and effective treatments in this situation. Not only will treatment help the mother get healthy, it's also better for the baby," it says.
Facts About Crime in the US
Violent crime in the United States has fallen sharply over the past 25 years, according to both the FBI's Uniform Crime Reports (UCR) and the Bureau of Justice Statistics (BJS) National Crime Victimization Survey (NCVS).
The rate of violent crimes fell by 49 percent between 1993 and 2017, according to the FBI's UCR, which only reflects crimes reported to the police.
The violent crime rate dropped by 74 percent between 1993 and 2017, according to the BJS's NCVS, which takes into account both crimes that have been reported to the police and those that have not.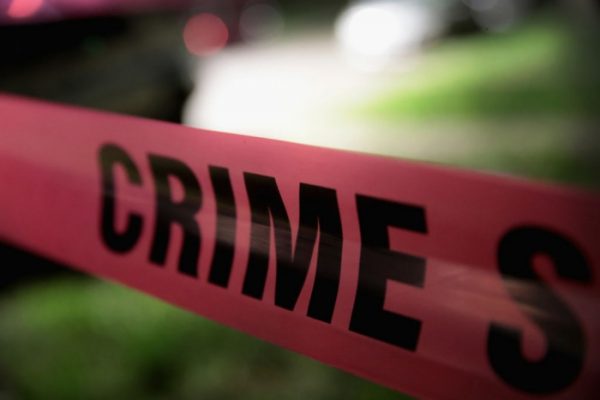 From 1993 to 2017, the rate of violent victimization declined 74 percent, from 79.8 to 20.6 victimizations per 1,000 persons age 12 or older," the U.S. Department of Justice stated.
Both studies are based on data collected up to and including 2017, the most recent year for which complete figures are available.
The FBI recently released preliminary data for 2018. According to the Preliminary Semiannual Uniform Crime Report, January to June 2018, violent crime rates in the United States dropped by 4.3 percent compared to the same six-month period in 2017.