Vanessa Bryant lost both her husband, Kobe Bryant, and teen daughter Gianna in a tragic California helicopter crash on Jan. 26, 2020. Through her grief, though, Vanessa has still managed to share her gratitude for public support as she mourns two such devastating losses.
She has also been vocal about her undying love and pride for her 13-year-old daughter, Gianna, a young basketball protégée who was following in her father's sporting footsteps.
"My Gigi," 37-year-old Vanessa posted, taking to Instagram to share an outpouring of love for her teen daughter on Feb. 5. "I love you! I miss you."
"You've taught us all that no act of kindness is ever too small," Vanessa continued. "Mommy is still and will always be so proud of you." Vanessa ended the post by adding a heart and a basketball emoji to her moving post, plus a poignant #2, Gianna's jersey number.

Harbor Day School, the private California school that Gianna attended, had held a jersey-retirement ceremony for Gianna's #2 basketball jersey that same day. Vanessa, who was in attendance, shared a number of photos and video footage from the moving ceremony on social media.
As per CBS News, Gianna's jersey-retirement ceremony included speeches from her sports coaches and students that knew the bright, talented teen, honoring their friend and mourning the school's tragic loss.

"She always showed up with a smile and motivated us to do more," two of Gianna's classmates shared at the ceremony, as per EOnline. "She pushed us to take action."
"She took projects into her own hands and was a team player like every leader should be," a classmate continued. "She displayed her leadership by not talking over people, and taking other people's ideas and making them real."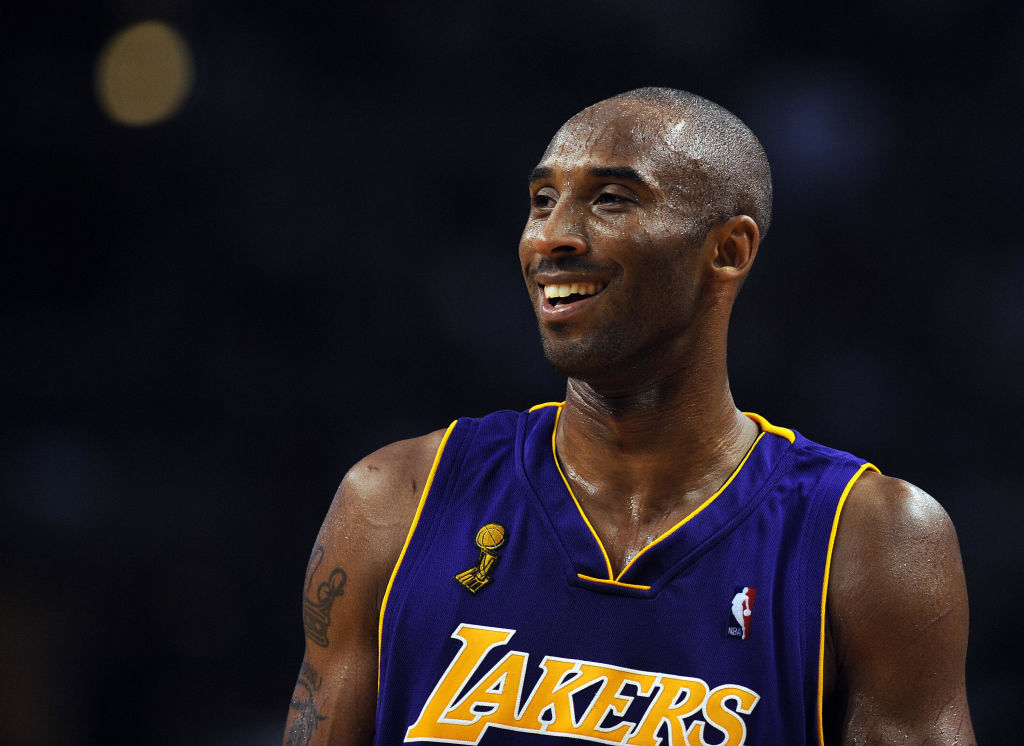 Gianna's basketball team was coached by her father, Kobe, and another of the nine victims of the Jan. 26 helicopter crash, mom of three Christina Mauser. Also killed in the crash were two of Gianna's teammates, talented young basketball players Alyssa Altobelli and Payton Chester.
The other victims were Alyssa's parents, Payton's mother, and the pilot of the helicopter. The group had been on their way to a basketball tournament, as per The New York Times.

The Bryant family's partner organization, Mamba Sports Academy, has set up the MambaOnThree Fund with all proceeds going directly to the families of those lost in the helicopter crash. The Mamba Sports Academy team also released a statement in the wake of the tragedy.
"[Kobe Bryant] was a caring father, husband, coach, and champion of youth sports," they wrote. "We mourn not only one of the greatest athletes of all time, but an active and engaged member of our community, and a visionary whose impact was only beginning to be felt by society."

The scale of the families' losses is hard to comprehend. An anonymous source revealed to People that Vanessa and her teen daughter Gianna had a very special bond.
"The focus on family has always been a priority," they said of Vanessa's love for being a mother. "Vanessa is a stay-at-home mom," they added, "and after Kobe stopped playing basketball, the main focus has been about raising their daughters."
Gianna leaves behind three adoring sisters, Natalia, Bianka, and Capri. Kobe's close friend, Lakers photographer Andy D. Bernstein, told The Sun that Vanessa will "dedicate her life" to the couple's surviving daughters.