The White House said on Friday that it certainly does not support Russia's decision to veto a U.S.-drafted resolution that would have renewed an international inquiry into who is to blame for chemical weapons attacks in Syria.
"We do hope that moving forward, they want to get on board and work with us on this. But at the same time, this isn't something that we support their decision on," White House Press Secretary Sarah Huckabee said.
Sanders also said that the position of President Donald Trump on the matter has been clear, pointing to his action in April when he ordered an attack on a Syrian airbase after it was determined it was used in a chemical weapons attack.
"I think that the actions that the president has taken, specific to chemical weapons, I think he's shown his position on that, with the strike on Syria earlier this year," she said.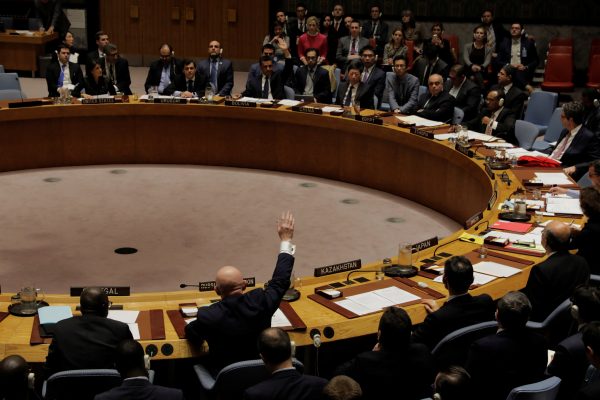 The mandate for the joint inquiry by the U.N. and the Organization for the Prohibition of Chemical Weapons (OPCW), which found the Syrian government used the banned nerve agent sarin in an April 4 attack, expires on Nov. 17.
The resolution needed nine votes in favor and no vetoes by the United States, France, Russia, Britain or China to be adopted. The U.S. draft text received 11 votes in favor, while Russia and Bolivia voted against it and China and Egypt abstained.
Ahead of the council votes on Thursday, Trump had urged the Security Council in a Twitter post to renew the inquiry, saying it was needed to prevent Assad from using chemical weapons.
Need all on the UN Security Council to vote to renew the Joint Investigative Mechanism for Syria to ensure that Assad Regime does not commit mass murder with chemical weapons ever again.

— Donald J. Trump (@realDonaldTrump) November 16, 2017
While Russia agreed to the 2015 creation of the Joint Investigative Mechanism (JIM), it has consistently questioned its findings, which also concluded that the Syrian government used chlorine as a weapon several times.
During his 12-day trip to Asia, Trump said that a decline in relations between the United States and Russia has made it difficult to get its support on key issues, such as North Korea.
Trump said that the "artificial barrier" created by the unproven narrative that he colluded with Russia to win the 2016 elections has made it difficult to establish a relationship with Russia.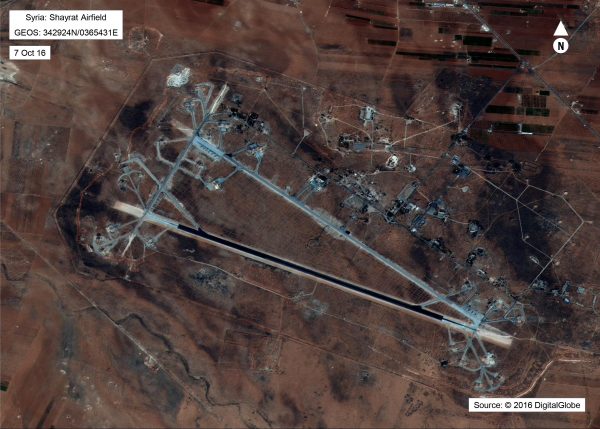 "I call it the 'artificial Democrat barrier.' It gets in the way, which is a shame," Trump told reporters onboard Air Force One on Nov. 11.
"President Putin would be tremendously helpful, tremendously helpful if I had Russia and China on North Korea. I think that would solve it, but this artificial barrier gets in the way," Trump said.
Trump and Putin did reach an agreement on the sidelines of the APEC conference in Vietnam on military communications in Syria.
The two presidents said in a joint statement that enhanced de-conflicting efforts, such as increased communications between their militaries, have proven successful and will continue until the ISIS terror group is defeated.
In the joint statement, the leaders also "urged all Syrian parties to participate actively in the Geneva political process and to support efforts to ensure its success."
Over 400,000 people have been killed according to the U.N. since the conflict in Syria started in 2011.
Reuters contributed to this report
If you enjoyed reading this article, please consider sharing it with your friends and family.