Watch the International Space Station Fly Over Your Home
November 10, 2012 7:23 am Last Updated: October 1, 2015 11:54 am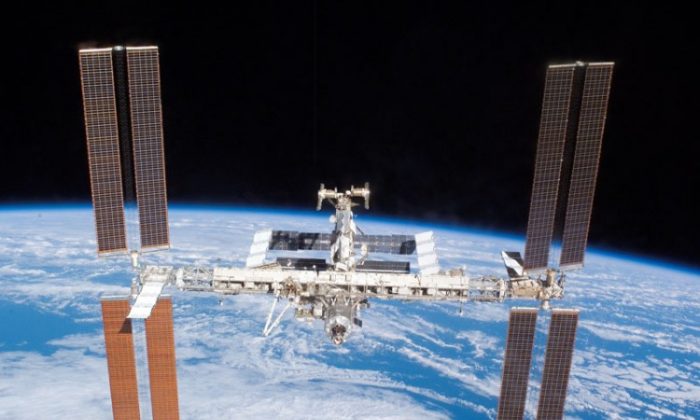 If you have ever wished to see a spacecraft fly above your home, now is your chance with NASA's "Spot the Station" service.
Marking the 12th anniversary of uninterrupted human presence on the International Space Station (ISS), the project aims to help people see the mammoth laboratory orbiting at a height of 220 miles above Earth.
"It's really remarkable to see the space station fly overhead and to realize humans built an orbital complex that can be spotted from Earth by almost anyone looking up at just the right moment," said William Gerstenmaier, NASA's associate administrator for human exploration and operations, in a press release.
The ISS is the largest human outpost in space; since 2000 it's been a home-away-from-home for astronauts onboard, who live in a reduced gravity environment and work on experiments in biology, physics, and astronomy that could not be performed on Earth.
"We're accomplishing science on the space station that is helping to improve life on Earth and paving the way for future exploration of deep space," Gerstenmaier explained.
The space-lab is about the size of an American football field and can usually be seen at dawn and dusk. It is the brightest object in the night sky other than the moon, and resembles a fast-moving plane.
People can sign up for the service to receive notifications via email or text, just a few hours before the ISS passes by their position on Earth.
The sighting opportunities for more than 4,600 locations worldwide are determined several times each week, and listed by the Mission Control at NASA's Johnson Space Center in Houston.
This service allows you to pick a nearby location if your city or town is not mentioned on the list, as the ISS is visible for a long distance around each of the listed locations.
You can sign up for the alerts on Spot the Station's website.
The Epoch Times publishes in 35 countries and in 19 languages. Subscribe to our e-newsletter.