AKARTA—A volcano erupted on the Indonesian holiday island of Bali, causing some overnight flight cancellations to and from Australia as an ash cloud rose into the sky, officials said on Saturday.
Mount Agung volcano spewed out lava and showers of rocks over a distance of about 2 miles (3 km), with ash falling over dozens of villages, officials said. There were no reports of casualties.
May 24, 2019 ~ Mount Agung Eruption from VolcanoYT. #agung #volcano #eruption #bali #indonesia
VolcanoYT:https://t.co/ZPhT8MEx2A
This clip is taken from a new camera owned and operated by VolcanoYT. pic.twitter.com/ggDvIVkAhd

— Volcano Time-Lapse (@DavidHe11952876) May 24, 2019
Flights, run by Qantas Airways, JetStar and Virgin Airlines, were operating normally on Saturday.
Bali's Mount Agung volcano has erupted forcing the cancellation of several flights. Lava has spewed from the volcano for four and half minutes. Mount Agung became active in 2017, after sitting dormant for more than a half century. https://t.co/FHuRDmlecj #7NEWS pic.twitter.com/OpZ6CBtVly

— 7NEWS Sydney (@7NewsSydney) May 24, 2019
Authorities had 50,000 masks available as a precaution though the alert level on the volcano remained unchanged and there had been no evacuations.
Photographs of Agung overnight showed an ash column and glowing lava in the crater of the volcano, which rises majestically over eastern Bali at a height of just over 3,000 meters.
More than 140,000 people had fled the area around the mountain in 2018, after its alert status was raised to the highest level, indicating an eruption may be imminent.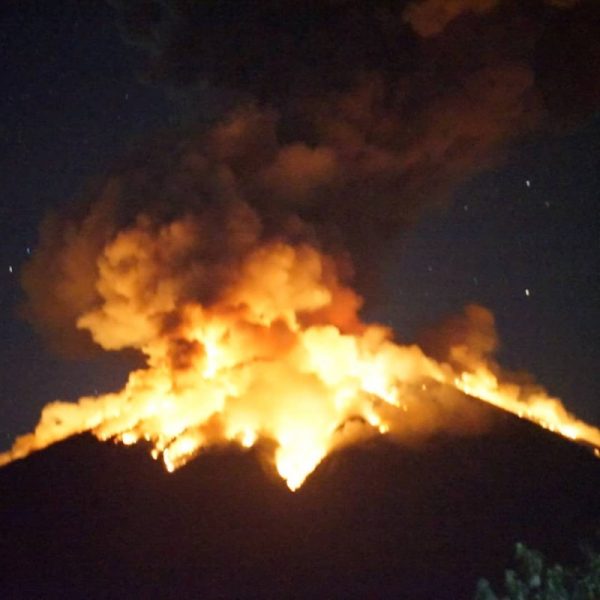 The alert status was lowered two weeks later, allowing for the return of those displaced from government shelters.
In late 2017, authorities raised the alert level on Agung after a spike in activity, triggering evacuations and travel chaos at the time.
The alert level has since been lowered but the rumbling Agung has erupted intermittently since then occasionally disrupting flights.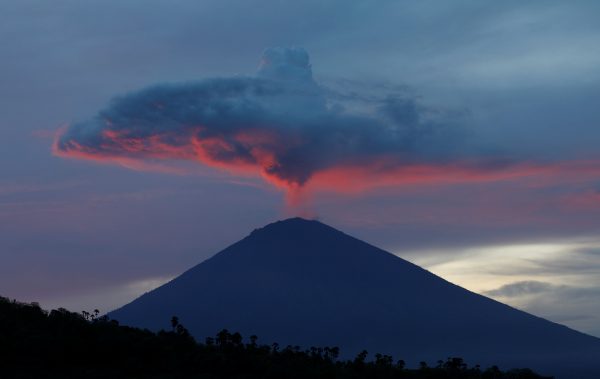 An eruption in 1963 killed about 1,100 people. Agung lies about 45 miles northeast of Bali's tourist hotspot of Kuta.
It is among more than 120 active volcanoes in Indonesia, which is prone to volcanic eruptions and earthquakes because of its location on the so-called "Ring of Fire"—a series of fault lines stretching from the Western Hemisphere through Japan and Southeast Asia.
Bali, famous for its surf, beaches and temples, attracts around 5 million visitors a year.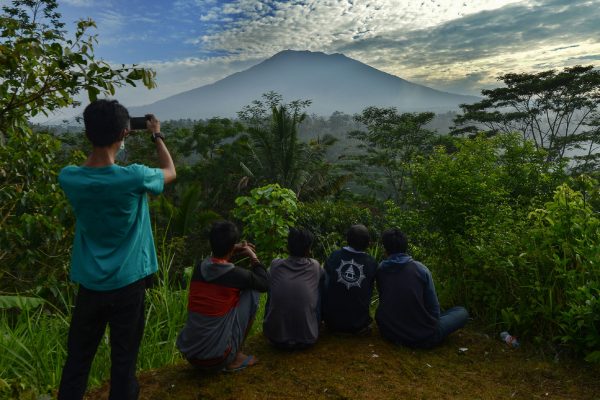 The Associated Press contributed to this article.