The U.S. Postal Service (USPS) is forecasting that it will process and deliver 12 billion letters, cards, and packages between Thanksgiving and New Year's Day, with more than two-thirds of the items being packages.
While that's less than last year's record-breaking 13 billion, it's still above normal for this time of year.
USPS said in a statement that it has leased approximately 7 million square feet of additional space over 40 different locations. The independent government agency also has hired roughly 40,000 seasonal workers to handle the increased volume.
"We are ready and positioned to have a successful peak season," Postmaster General Louis DeJoy said in the statement. "Americans should feel confident sending their holiday cards, mail, and packages with the Postal Service. There is a spirit of excitement throughout the organization and our entire team is ready to deliver the holidays for the nation."
The USPS further forecast that the week of Dec. 13 will be the busiest period for mailing, shipping, and delivery. It also predicts that Dec. 19 will be the organization's busiest day online.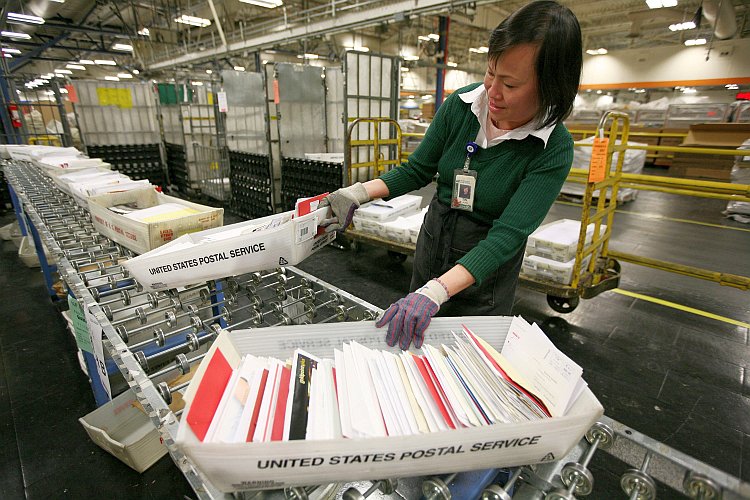 DeJoy assured the public that there won't be a repeat of last year, when only 38 percent of the agency's non-local first-class mail arrived on time.
It seems other carriers also will experience high volumes this holiday. FedEx plans to deliver 100 million more Christmas packages in 2021, compared to the 2019 holiday season, before the global public health crisis.
"We've seen a lot of people actually starting their Christmas shopping in the month of October, which is fundamentally different than we have seen traditionally in the past," Ryan Kelly, vice president of global e-commerce at FedEx, told CNBC. "What you see is a lot of messaging about shop and ship early, pulling sales forward, pulling promotions forward. A lot of retailers have really leaned into that this year."
A Different Type of Shopping Season
The slight decline in expected USPS traffic may be due to a combination of factors, from carrier alternatives to a change in shopping behaviors.
It was recently reported that foot traffic at retail brick-and-mortar stores was down 28.3 percent on Black Friday 2021 compared to 2019. A separate Adobe Analytics holiday shopping report also confirmed that Cyber Monday sales tumbled at an annualized rate of 1.4 percent to $10.7 billion.
Although the figures were disappointing, market analysts noted that consumers have been spreading out their consumption due to the global supply chain crisis. Other industry observers alluded to the drop in deep discounts amid a growing scarcity issue in the broader retail trade sector.
"With early deals in October, consumers were not waiting around for discounts on big shopping days like Cyber Monday and Black Friday," said Taylor Schreiner, director at Adobe Digital Insights.
Another factor could be higher postal prices.
This past summer, the USPS boosted the cost to mail letters and postcards by 6.9 percent. The price of postage for catalogs, magazines, and newspapers also jumped 8.8 percent.
Meanwhile, the USPS announced in November that it's moving ahead with a rate increase and a new $1.50 penalty fee that some say will affect online sellers.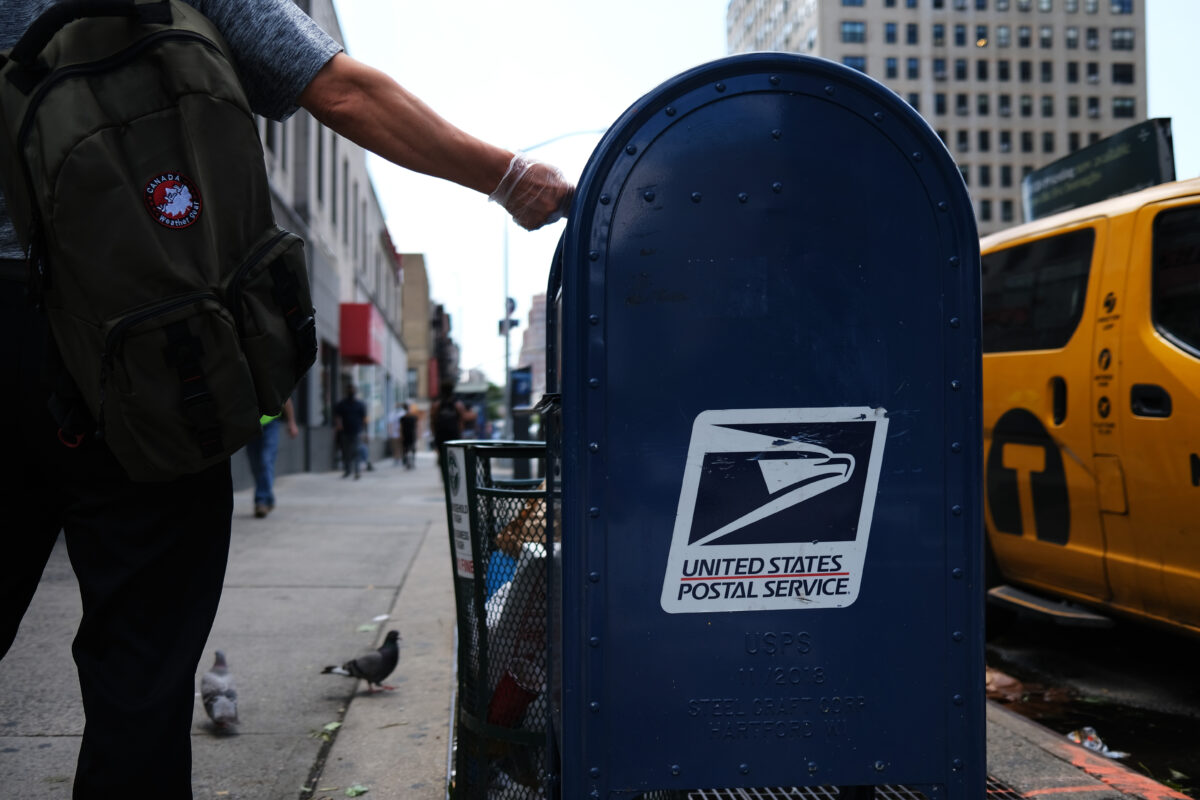 "A new series of nonstandard fees, applicable to certain competitive products, will be assessed on packages that cause the Postal Service to incur manual handling costs when the dimensions of the package exceed sortation requirements," the U.S. Postal Service said in a statement.
Under the new plan, Priority Mail Retail prices rose 4.5 percent, and Commercial Base prices climbed 2.7 percent. First-Class Package Service prices advanced 7.6 percent.
These price updates are scheduled to go into effect on Jan. 6, 2022.
Shipping Inflation Running Wild
Overall, companies and customers will be spending more on shipping this year.
A recent analysis by Reveel, a Shipping Intelligence Platform, found that U.S. companies will pay close to 13 percent more to ship through FedEx and 10.25 percent more to ship via UPS than last year, despite the 5.9 percent general rate card increase the two shipping giants announced.
"Carriers' rate cards provide a limited view into the real costs shippers face in any given year, and that's never been more true than it is today," Josh Dunham, co-founder and CEO of Reveel, said in a statement. "Rate card increases don't convey the impact of surcharges, new fees associated with zones and parcel dimensions, and the myriad details hidden in the fine print of any shipping contract, from any carrier."
The latest Logistics Managers Index, which gauges transportation costs, was released on Dec. 7. The findings highlighted that the cost of shipping freight is now "astronomical." The report noted that the growth rate for inventory costs, warehousing prices, transportation utilization and prices, and warehousing capacity is expanding at an alarming rate.
To put that into perspective, Traeger Grills CEO Jeremy Andrus told CNBC that the cost of a shipping container from Asia has skyrocketed more than 500 percent since last year.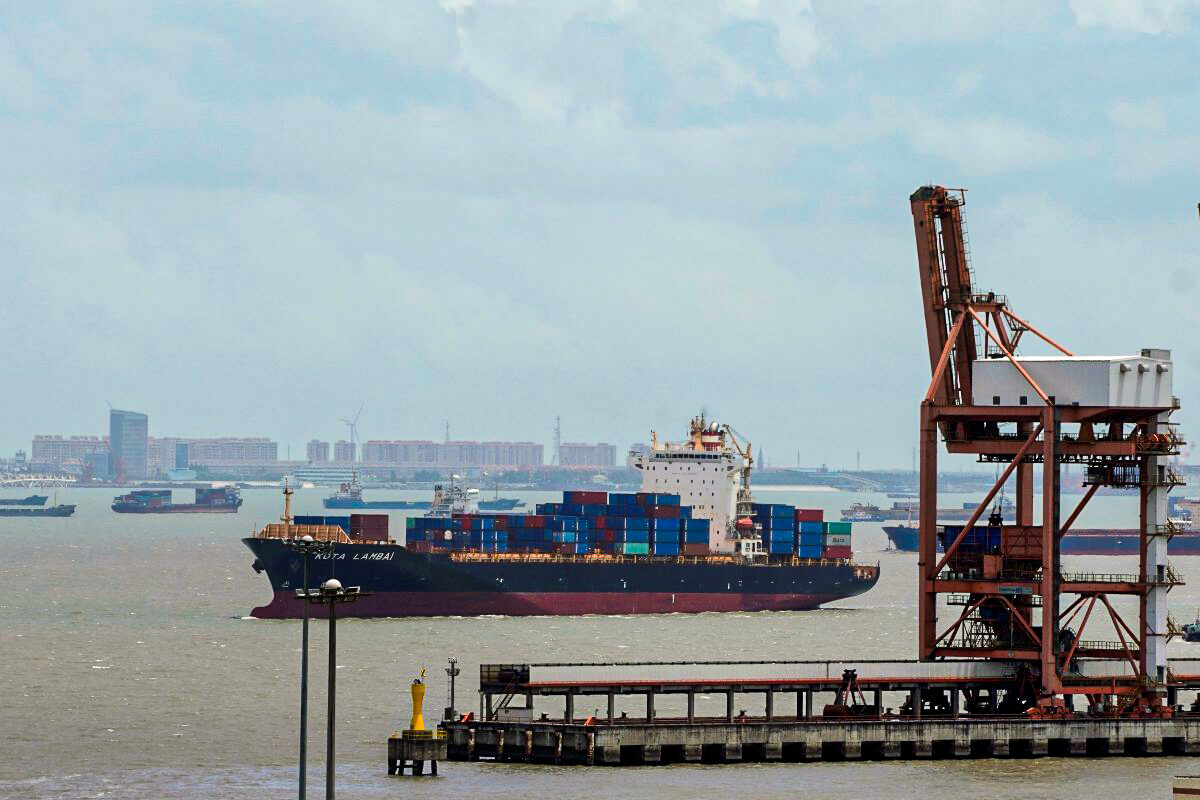 The United Nations Conference on Trade and Development recently published a report that projected that the global spike in container shipping rates could raise international import prices by 11 percent and consumer prices by 1.5 percent over the next year. Computers, electronics, furniture, and textiles could account for the biggest price hikes.
It's estimated that container shipping rates could take as long as two years to normalize. But it's not all bad news.
The cost to ship a container across the Pacific Ocean tumbled by roughly one quarter early last month, representing the most significant decrease in close to two years. Whether because of easing demand for Asian exports, or companies such as Amazon taking matters into their own hands, industry analysts believe the shipping landscape might be permanently altered on the other side of the current crisis.