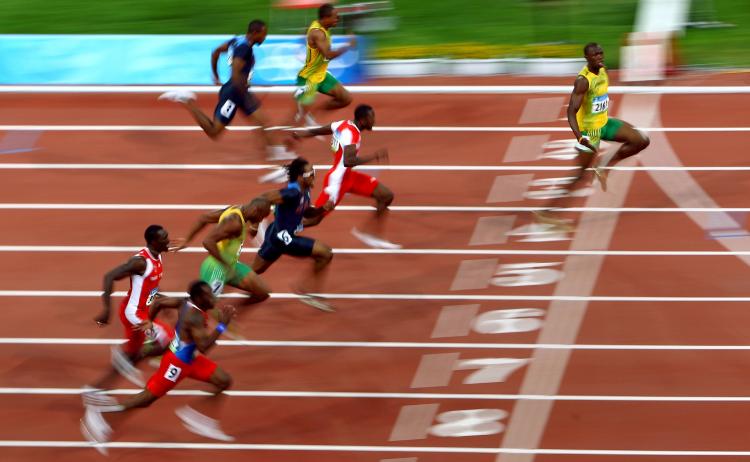 Usain Bolt produced a breathtaking 100 meters men's final, breaking the world record by notching up a time of 9.69 seconds.
Richard Thompson of Trinidad & Tobago came second and the American Walter Dix came third but they were both left in the dust by Bolt.
"I wasn't worried about the world record. I didn't know it until I'd done my victory lap," Bolt told BBC Sport.
"When I ran the earlier round I felt the world record [was possible], because it's a new track, it's fast. But I came out here just to win. I'm so happy for myself and my country.
"Me and my coach, we decided that I can take both the 100m and 200m. So I came here prepared to do that."
There was talk of a possible clean sweep by Jamaica as they had 3 runners in the final. Asafa Powell who was expected to be challenging for the top spots didn't have the race he expected. "I'm not sure what happened, I just have to be happy for Usain. It's a sad time for me, I really wanted to get that gold medal. But its quite obvious I wasn't ready for the big stage yet."
Second place Thompson came in at 9.72 seconds with a personal best and he was ecstatic to achieve it for himself and for his country.