The United States and the Taliban have negotiated a proposed pact that centers around reducing violence in Afghanistan, U.S. Secretary of Defense Mark Esper said.
"The United States and the Taliban have negotiated a proposal for a seven-day reduction in violence. I'm here today consulting with allies about this proposal and we've had a series of productive bilateral and collective meetings about the path forward," Esper said Feb. 13 during a press conference in Brussels.
Esper, who spoke after a meeting with North Atlantic Treaty Organization allies, said he hoped to have more to report on the situation soon.
"We've said that the best—if not only—solution in Afghanistan is a political agreement. Progress has been made on this front and we'll have more to report on that soon, I hope," he said.
Details of the agreement weren't released. Meanwhile, two Taliban officials said Feb. 12 they'd issued an ultimatum that if Washington didn't reply to their offer of a seven-day reduction of violence, they would walk away from the negotiations.
The truce is sought by the Taliban because the group doesn't want to commit to a formal cease-fire until other components of a final deal are in place. They have previously said a cease-fire could blunt their battlefield momentum if the United States or Kabul renege on their promises.
The ultimatum came from chief Taliban negotiator Mullah Abdul Ghani Baradar, who met earlier this week with White House envoy Zalmay Khalilzad and Qatari foreign minister Mohammed bin Abdulrahman Al Thani, according to two Taliban officials familiar with the negotiations who spoke on condition of anonymity because they aren't authorized to speak to the media.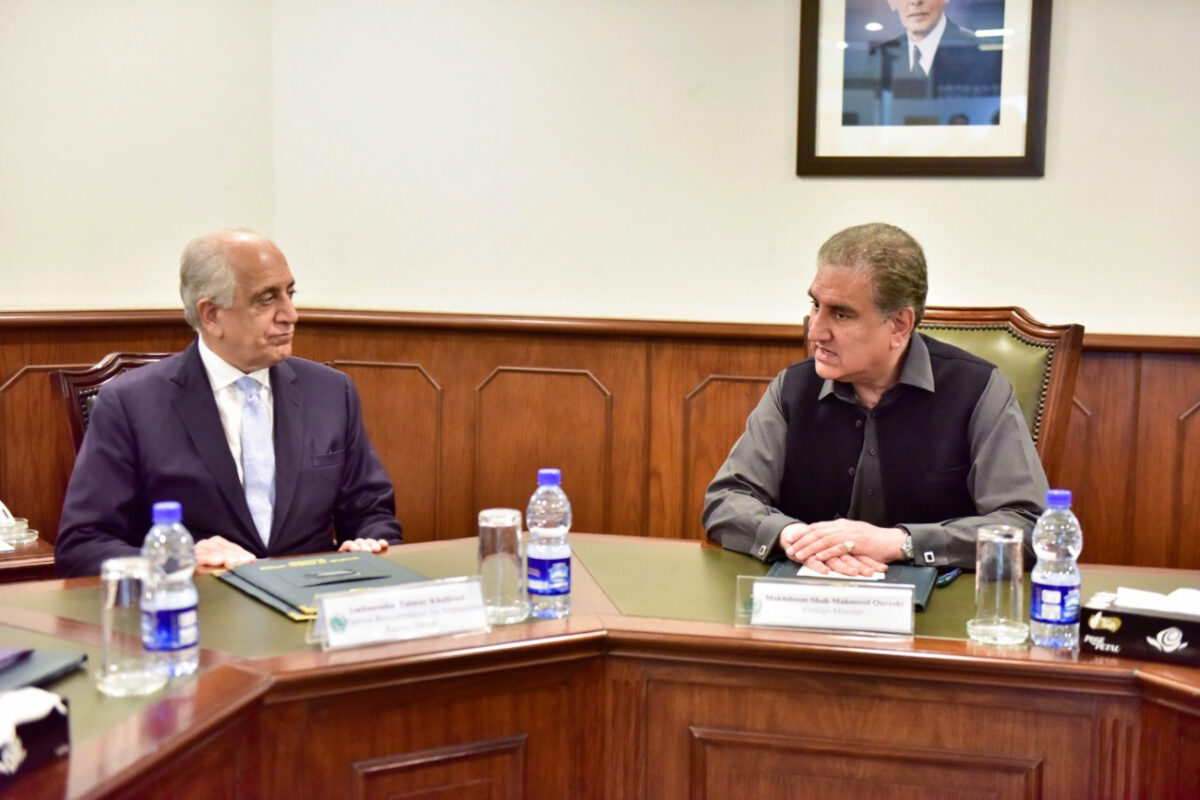 Before Esper's comments, Washington said late Feb. 11 that an agreement on the insurgents' "reduction of violence" offer was days away. Also, Afghan President Ashraf Ghani wrote on Twitter that he had received a phone call from U.S. Secretary of State Mike Pompeo telling him of "notable progress" in the talks with the Taliban.
The agreement, which President Donald Trump would have to endorse, calls for both Taliban and U.S. forces to pledge to adhere to a week's "reduction of violence" that would lead to an agreement signing between the United States and the Taliban. That would be followed, within 10 days, by all-Afghan negotiations to set the road map for the political future of a post-war Afghanistan.
Ghani, whose political future remains uncertain following last September's presidential election, which still has no official winner, has previously demanded that the Taliban negotiate with his government and has called for a permanent cease-fire.
Other conditions in the deal would include a Taliban pledge not to associate with al-Qaeda, ISIS, or other militant groups.
The Taliban have repeatedly carried out attacks in Afghanistan in recent weeks, killing dozens. Afghan forces have hit back, killing 51 in one mission in late January.
Pompeo said earlier this month that the United States wanted "demonstrable evidence" that the Taliban can and will reduce violence before signing a deal that would lead to Afghanistan peace talks and a withdrawal of U.S. troops from the country.
"We're working on a peace and reconciliation plan, putting the commas in the right place, getting the sentences right," he said. "We got close once before to having an agreement: a piece of paper that we mutually executed and the Taliban were unable to demonstrate either their will or capacity or both to deliver on a reduction in violence."
The Associated Press contributed to this report.