The United States will send two warships to the Black Sea next week, Turkey's foreign ministry said on Friday, prompting Russia, which has boosted its military forces near Ukraine, to raise concerns about NATO powers that do not have a coast line in the region of increasing naval activity.
"A notice was sent to us 15 days ago via diplomatic channels that two U.S. warships would pass to the Black Sea, in line with the Montreux Convention. The ships will remain in the Black Sea until May 4," Turkey's foreign ministry said, referring to the international pact that gives Turkey control over the Bosporus and Dardanelles straits and regulates the movement of naval warships.
The Pentagon declined to discuss Turkey's comments but said the military routinely sends ships to the region.
"That's not anything new," Pentagon spokesman John Kirby said in Washington, referring to U.S. naval ships in the Black Sea.
Lt. Cmdr. Matthew Comer, a spokesman for U.S. 6th Fleet, told Military.com that the U.S. navy maintains a regular presence in the Black Sea, though he declined to say whether any ships are heading there now.
"As a matter of policy, we do not discuss future operations or ship schedules," Comer told the outlet.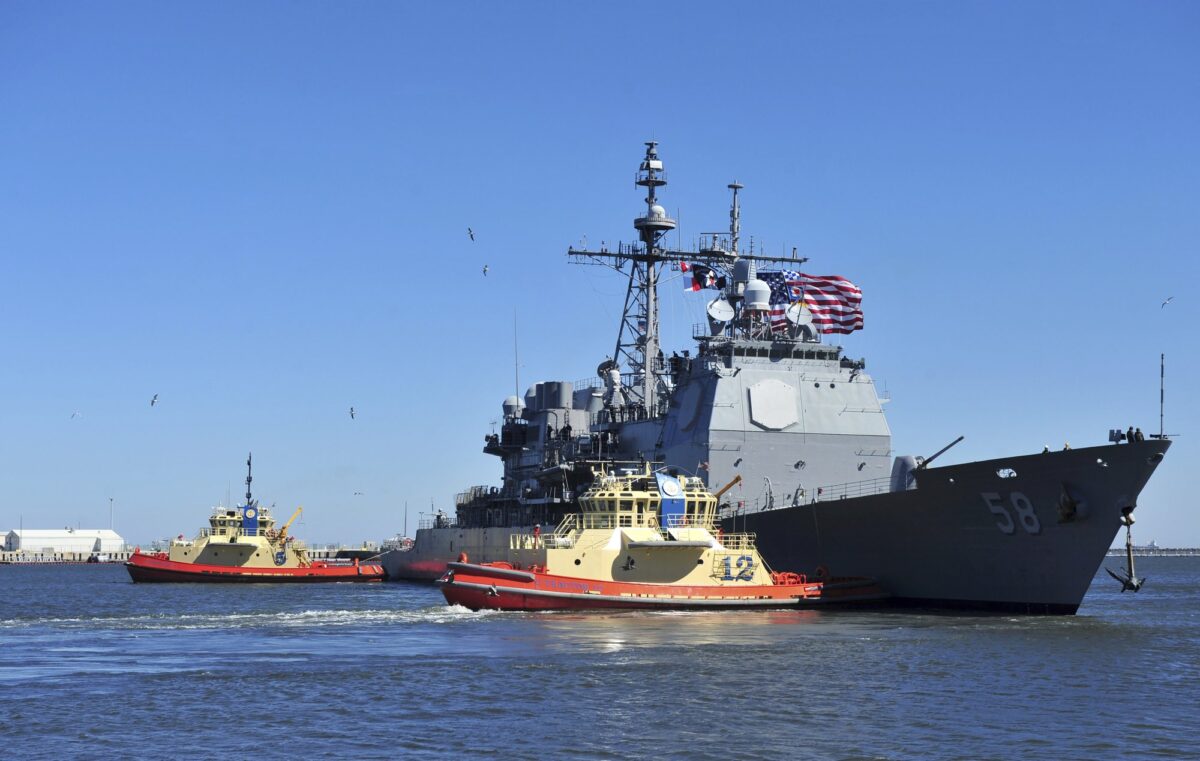 Russia's deputy foreign minister Alexander Grushko was cited by Russian news agency Interfax as saying on Friday that Moscow was concerned by increased activity in the Black Sea by governments that do not border its waters.
"The responsibility for maintaining security in the Black Sea belongs to the Black Sea states themselves, which have created all the necessary tools for this, including the Black Sea Economic Cooperation," Grushko told Interfax.
Washington says Russia has amassed more troops on Ukraine's eastern border than at any time since 2014, when it annexed Crimea from Ukraine and backed pro-Russian separatists in the eastern Donbass region of Ukraine.
Kirby was asked at an April 6 press briefing whether Ukraine had asked for any specific assistance from the U.S. military in light of Russian troop buildup.
"I'm not aware of any specific requests for capabilities with respect to this," Kirby told reporters, but added that "we do support Ukraine with both non-lethal and lethal items to allow them to better defend themselves."
"We continue to stand, as I said yesterday, for the territorial integrity and the sovereignty of Ukraine," Kirby said, "and continue to call on Russia not to conduct provocations and not to increase tensions."
Since Russia annexed Crimea from Ukraine in 2014, there have been regular skirmishes between Ukrainian troops and pro-Russian separatists in eastern Ukraine, with the fighting estimated to have killed around 14,000 people. In late March, Ukraine said four of its soldiers had been killed by shelling by Russian forces in Donbass.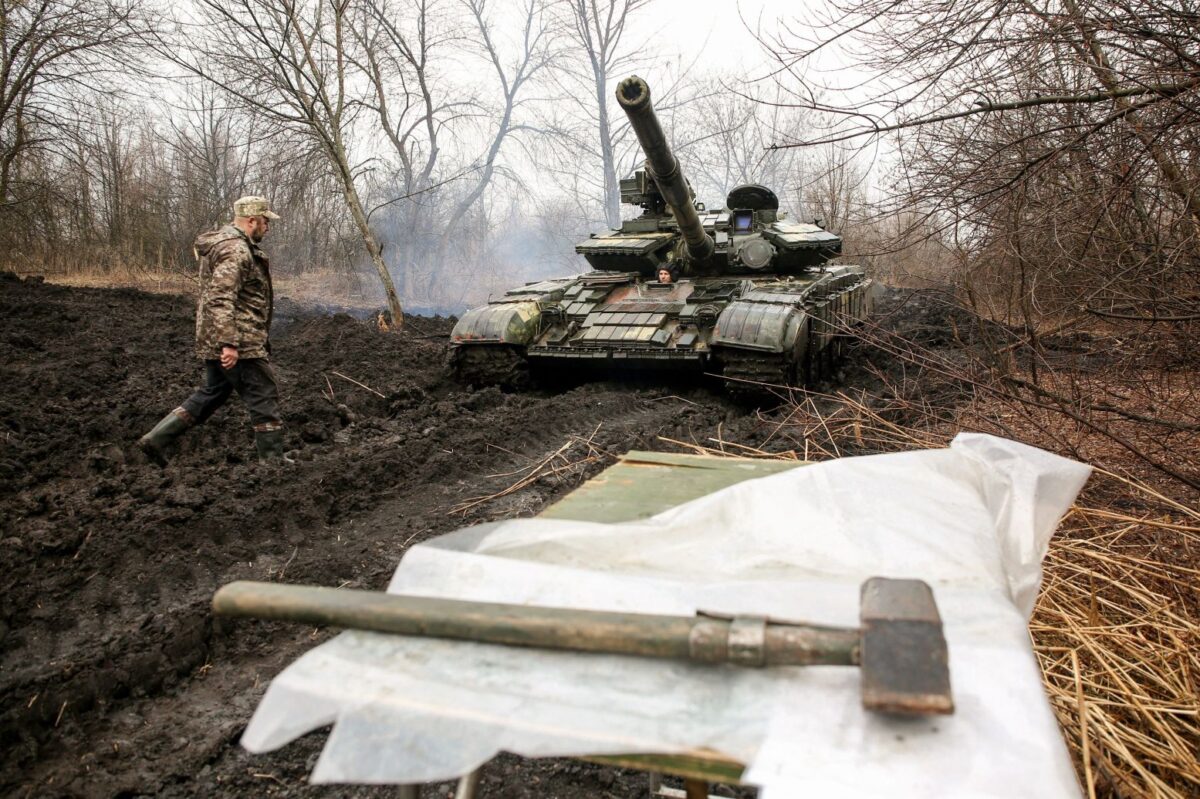 As tensions have ratcheted up in recent weeks, Russia has reportedly started amassing troops near its border with Ukraine, with Moscow announcing on April 6 that its military was beginning a routine "combat readiness" inspection of its forces.
On Thursday, Dmitry Kozak, Russian President Vladimir Putin's deputy chief of staff, said that if Ukraine launches full-scale hostilities in Donbass, Russia will "be forced" to intervene. Kozak also made reference to a visit by Ukraine's president to the country's eastern frontline, saying the move is "playing with fire."
Zelensky on Thursday visited positions along the frontline where a ceasefire "has been systematically violated in recent days," with the aim of "maintaining the fighting spirit," according to a statement from the Ukrainian presidency. Ukrainian authorities said another soldier was killed early Thursday after separatists opened fire on Ukrainian positions with mortars and artillery, bringing to 25 the number of its troops killed since the start of the year.
Kremlin spokesman Dmitry Peskov told reporters on April 2 that any NATO troop deployment to Ukraine would lead to more tensions between Kyiv and Moscow.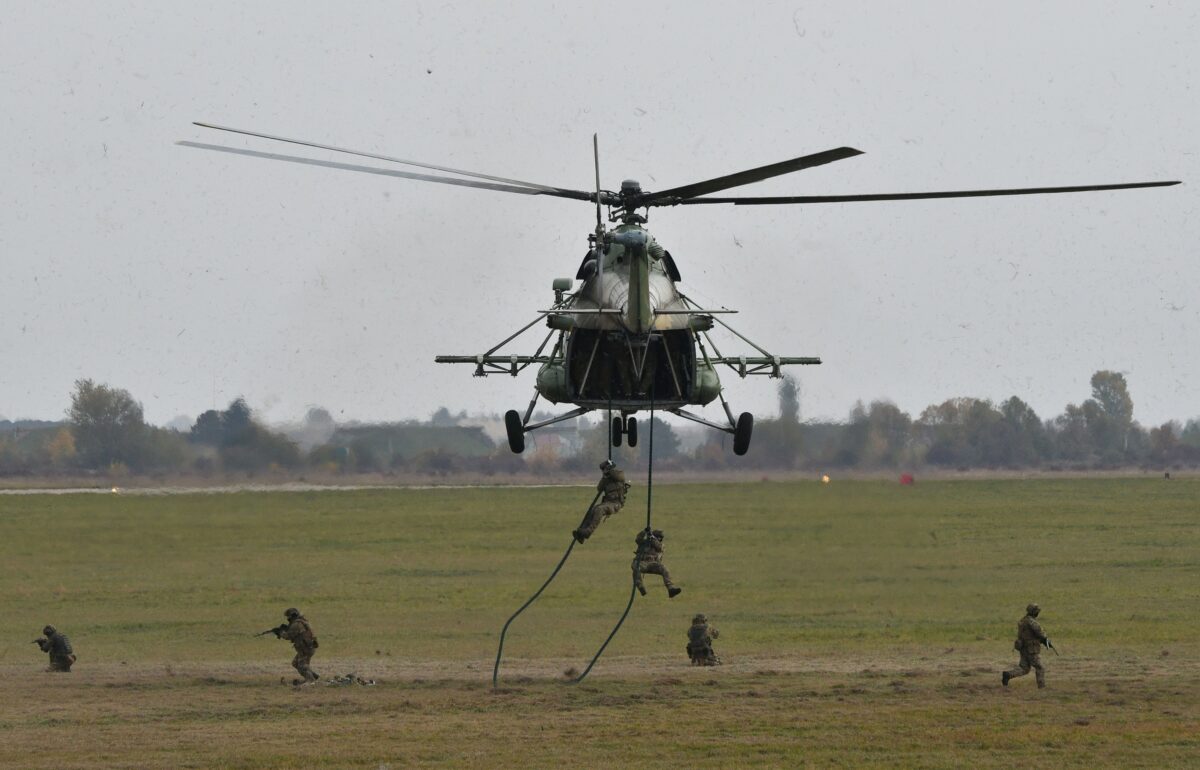 On Monday, the U.S. State Department said that it found reports of Russian military movements on Ukraine's border "credible" and called on Moscow to explain the "provocations."
"We call on Russia to refrain from escalatory actions," State Department spokesman Ned Price said in remarks to reporters, although he declined to say if Washington believes Russia is preparing to invade.
"We've asked Russia for an explanation of these provocations," Price said. "But more importantly, what we have signaled with our Ukrainian partners is a message of reassurance."
Price's comments came after U.S. President Joe Biden on Friday held his first call with Zelensky, in which the president affirmed Washington's support for "Ukraine's sovereignty and territorial integrity in the face of Russia's ongoing aggression."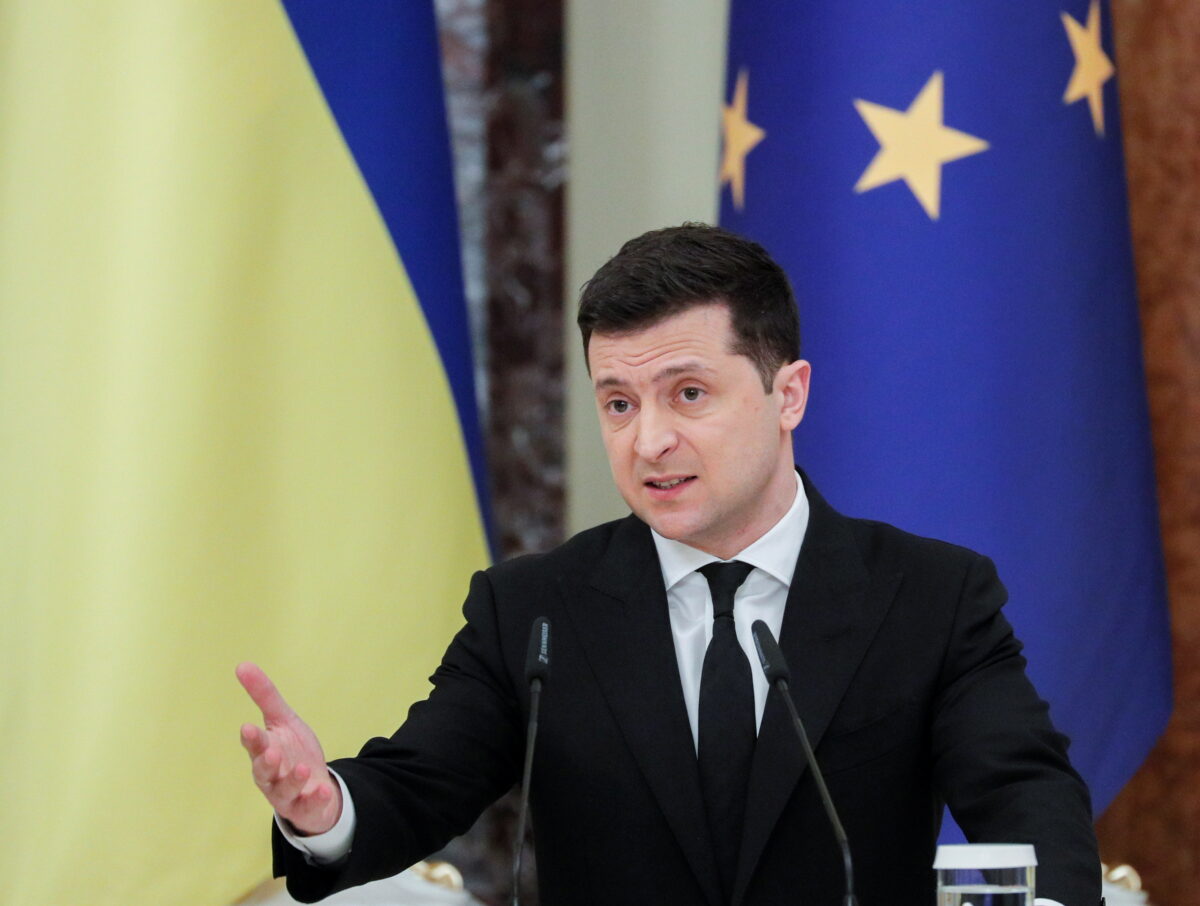 Throughout Europe, U.S. forces have raised their alert status in response to the "recent escalations of Russian aggression in eastern Ukraine."
Zelensky on Tuesday pushed for Ukraine's admission into NATO, drawing an immediate rebuke from Moscow, which said Kyiv's approach to the Western military alliance could further fan the flames of the conflict.
Russia's foreign ministry spokeswoman Maria Zakharova addressed the Russia-Ukraine tensions at a briefing in Moscow on Friday, saying that, "regretfully, the situation there remains complicated and is prone to escalation."
"We have also paid attention to the statement by Ukrainian President Volodymyr Zelensky, who visited Donbass yesterday, that the country's admission to NATO would allegedly put an end to the conflict in the region," Zakharova said.
"The hypothetical membership in the alliance would, contrary to Kiev's expectations, not bring peace to Ukraine but would result in a large-scale escalation in its southeast and may lead to irreversible consequences for Ukrainian statehood," she added.
While the United States has reaffirmed its commitment to Ukraine's sovereignty and territorial integrity, it has not publicly backed Kyiv's call for a quicker path to membership in NATO.
"We've long been discussing that aspiration with Ukraine," White House press secretary Jen Psaki told reporters on Tuesday when asked about Ukraine's latest push to join the Western military alliance.
"We are strong supporters of them," she added. "But that is a decision for NATO to make."
Reuters contributed to this report.