WASHINGTON—U.S. lawmakers are working toward new legislation that would hold the Chinese Communist Party (CCP) accountable for forced organ harvesting from Falun Gong adherents.
The Chinese regime has been killing Falun Gong practitioners for their organs for more than 20 years and the medical community has turned a blind eye to the atrocity, according to a panel of experts who attended a virtual conference hosted by the advocacy group Doctors Against Forced Organ Harvesting (DAFOH) on Nov. 19.
Speaking at the conference, Rep. Steve Chabot (R-Ohio) said he is spearheading efforts on a bipartisan bill in the House, which will be ready soon.
Legislation aims "to hold the CCP officials accountable for the persecution of the Falun Gong and hopefully get at the barbaric practice of forced organ harvesting," he said.
"It's not done, legislation isn't complete yet. We're still in negotiations, but I hope that we will soon have a bill that will be introduced."
Falun Gong, also known as Falun Dafa, is a spiritual practice that incorporates gentle meditative exercises, and moral teachings based on the principles of truthfulness, compassion, and tolerance.
The practice surged in popularity after it was introduced in 1992, with 70 million to 100 million adherents by the late 1990s, according to official estimates at the time. This enormous following was deemed a threat by former Chinese communist leader Jiang Zemin, who launched an elimination campaign against the practice in July 1999.
Falun Gong has been severely persecuted by the Chinese regime since then. Millions of adherents have been thrown into prisons, labor camps, and brainwashing centers, where many have been tortured in an effort to force them to renounce their faith, according to the Falun Dafa Information Center. Independent investigations have found that they have been subjected to forced organ harvesting.
Chabot together with DAFOH held the virtual conference to brief U.S. legislators about state-sponsored organ harvesting from non-consenting prisoners of conscience in China.
"The last time the House of Representatives passed a resolution condemning the persecution of Falun Gong was about four years ago," Chabot said, referring to H.Res. 343. "We have had a lot of turnover in terms of members of Congress and staff since then. So for many people, this could be an entirely new issue to them."
The conference featured testimonies from two Falun Gong practitioners who witnessed organ harvesting in China's prisons.
Blood Tests and Medical Exams
Winston Liu, who is an engineer working at an international company in the United States, escaped China in 2005 after being brutally persecuted for practicing Falun Gong.
"Back in 1999, I was a Ph.D. candidate in China's prestigious Tsinghua University," he said in his testimony.
"I used to be a member of China's academic elite. Like many Ph.D. candidates, I had a dream to be a professor, enjoy reading and thinking in the library. But never in my wildest dreams did I expect to be thrown into prison, brutally tortured, and abused, physically and mentally. And I was on the verge of mental disorder."
Liu was suspended from school, assaulted in public, detained several times, and later, was sentenced to three years in jail. His wife, who was an engineer, also was imprisoned. The internment cost him his marriage.
While he was subjected to various kinds of physical torture, the mental abuse was even worse, he said. He spent the first six months in solitary confinement in a 70-square-foot room.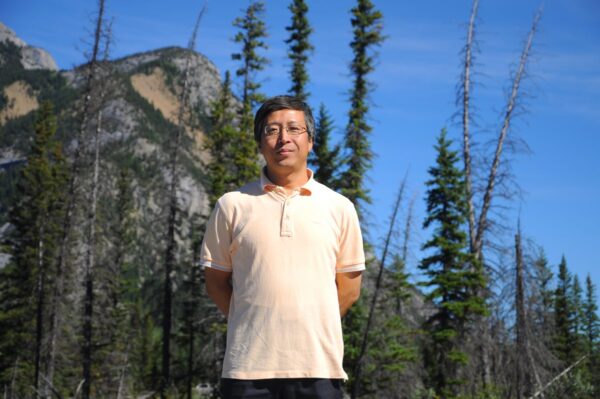 While in prison, he was subjected to blood tests and extensive medical exams.
"One day in July 2002, I was called up and asked to line up with all the other Falun Gong practitioners. There were about 40 practitioners guided by the guard to the hospital associated with the prison. I got a blood test, X-ray exam, eye exam, urine test, and more," he said.
"We were told that these were regular examinations and a health assessment for every prisoner," he said.
But that was a lie. He came to find out that he had been tested for potential organ transplants, when he learned in 2006 that two Canadian researchers were investigating disturbing claims about forced organ harvesting in China.
"I believe that I had been [chosen to be] one of the unwilling organ donors in prison," Liu said, noting that he would have been killed if he had matched with a patient who was looking for an organ.
Allegations of forced organ harvesting from Falun Gong practitioners for transplant first surfaced in 2006. Former Member of Canadian Parliament David Kilgour and human rights lawyer David Matas conducted independent reviews and published reports that substantiated the allegations. Investigative journalist Ethan Gutmann also conducted independent investigations and published a book on the subject, titled "The Slaughter."
Forced organ harvesting is just one of the crimes that the CCP has committed against its citizens, Liu said.
A Father Killed for His Organs
Another witness, Jiang Li, shared what her family endured while seeking justice for her father who died at the forced labor camp in Chongqing City in China.
"My father, who practiced Falun Gong, was a very healthy individual. During the 2009 Chinese New Year, he was being held in a detention center due to his faith in Falun Gong. When we visited him he appeared in good health," she said in her testimony at the virtual event.
The next day, however, her family received a phone call from the labor camp, telling them that her father had died after an acute heart attack. When she and her family arrived at the funeral home they found out that his body, which had been in a freezer, was still warm.
The guards from the labor camp stopped the family from checking the real cause of death and forcibly dragged them out of the facility. They were forced to sign a consent form to cremate her father.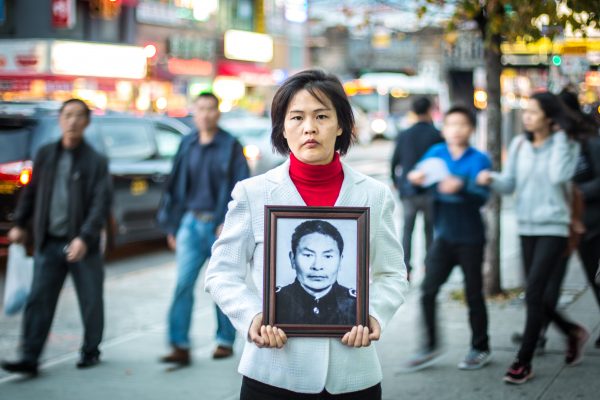 The director of Chongqing municipal prosecutor's office later admitted that her father's organs were removed and his remains were cremated, although the family never signed consent for the cremation.
While Li has been seeking justice for her father since then, she and her family have been harassed, threatened, and placed under surveillance, and had their home ransacked, in attempts to stop them. Her mother was sentenced to eight years in prison.
Li was also dismissed by her employer, Shanghai Airlines.
"My whole family practice Falun Gong and were all incarcerated and tortured multiple times over many years," Li said during her testimony.
"We hired two lawyers in Beijing, but both were beaten up severely by the police and their law licenses were revoked as a result of taking on my father's case."
The prosecutor's office several times offered Li money in exchange for her silence but she refused to comply.
Li, who now lives in New York City, still feels helpless and continues to grieve over the mysterious death of her father.
"This atrocity is ongoing today in China," she said, hoping that Congress will "take concrete actions" to help bring this abuse to an end.
Falun Gong Targeted for Supply of Organs
Last summer, an independent people's tribunal based in London, called the China Tribunal, concluded following its investigation that forced organ harvesting has taken place in China for years "on a significant scale," with Falun Gong practitioners as the "principal source" of human organs.
The tribunal said the grisly practice has caused "many people to die horribly and unnecessarily."
Speaking at the virtual conference, Hamid Sabi, a lawyer who served as counsel to the China Tribunal, said Falun Gong practitioners are the main source because they are "comparatively very healthy." They don't drink alcohol, smoke, and indulge in bad eating habits, he said.
Sabi also noted that Chinese hospitals have access to "unlimited organs available on demand," and this stark reality was brought home to Israeli heart transplant surgeon Dr. Jacob Lavee in 2005.
A patient told Lavee that he was going to China to undergo a heart transplant that was scheduled in two weeks' time, but Lavee knew it was impossible medically to schedule that sort of surgery in advance.
Realizing that this could only be the result of forced organ harvesting, he spearheaded the crafting of Israel's Organ Transplant Law, which came into effect in 2008, essentially banning the purchase and sale of human organs.
The move has significantly reduced transplant tourism from Israel, according to a study published in the American Journal of Transplantation in December 2012.
Other prisoners of conscience such as Uyghurs, Tibetans, and House Christians are also vulnerable to organ harvesting, according to DAFOH.
Sabi said a separate independent tribunal was created to probe the persecution of Uyghurs and other Muslim minority groups in Xinjiang.
"Evidence is coming through that they're building two new massive camps [in Xinjiang]—approximately 50,000 inmates. And between the two camps, they have built a massive crematorium. And it's near the airport," which makes it suitable for organ harvesting, Sabi said.
Legislation With Teeth
Matt Salmon, vice president of government affairs at Arizona State University and a former U.S. representative, urged Congress to take more concrete action to stop organ trafficking.
"I'm not sure that just by putting out bills that condemn practices is enough. I think we have to have legislation that actually has teeth behind it," he said at the event.
Salmon suggested that one way to crack down on the practice is to impose sanctions on Americans purchasing or using harvested organs from China, as well as businesses that are engaged in using harvested organs.
"We have a lot larger universe of people that can use these organs than other countries and so if we really crack down on it here in the United States, it will make a big difference," he said.
China is the only country that's known to conduct state-run organ harvesting, according to Weldon Gilcrease, DAFOH's deputy director.
Speaking at the conference, he noted China's forced organ harvesting is very different from organ trafficking on the black market.
The entire process is a huge orchestrated crime directed by a central government and involving the health institutions, judiciary, prison system, labor camps, military, and military hospitals, he said.
The medical profession at large has turned a blind eye to this crime, according to Gilcrease, who is also an assistant professor of medicine at the University of Utah.
China's forced organ harvesting isn't a political issue, he said.
"Although the perpetrator of these crimes is a political entity, the use of physicians and the use of the medical system to be an arm and a stick for the CCP's crimes is inexcusable," he said.