NEW YORK—A crowd of Falun Dafa practitioners from across the greater New York area gathered outside the headquarters of the United Nations on Sept. 25, to seek an end to the barbaric persecution of adherents taking place in China.
This year marks the 19th anniversary of the Chinese Communist Party (CCP) commencing an unprecedented campaign against the spiritual, peaceful community; this week, the regime's foreign minister, Wang Yi, is attending the U.N. General Assembly.
"We gathered here today to stand up for the practice, stand up for what's right," said He Yingsheng, who is from China. "We want the Chinese Communist Party to immediately end the persecution of Falun Gong and release all of them at once."
He also called for former CCP leader Jiang Zemin—who initiated the persecution in 1999—to be "brought to justice."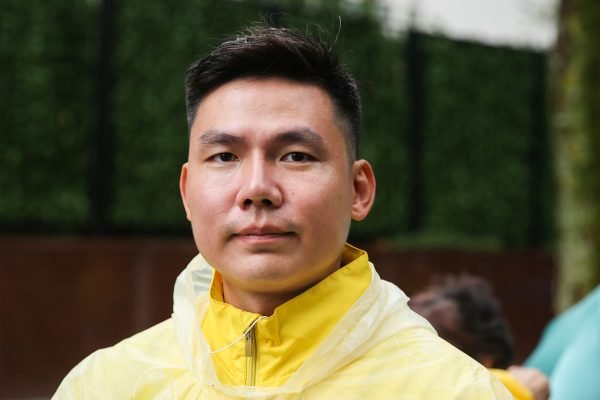 This year's General Assembly session officially began on Sept. 25.
Falun Dafa, also known as Falun Gong, is a practice of five meditation exercises and, at its core, is based on the three principles of truthfulness, compassion, and tolerance. Today, it is practiced by tens of millions of people in more than 70 countries worldwide.
"The CCP is very afraid that more people believe in truthfulness, compassion, and tolerance rather than people who believe in communism—that's the reason why they started the persecution," said Rong Yi, spokesperson for the New York Falun Dafa Association.
"There's no freedom of belief. The CCP wants to control everything," she explained.
Another practitioner at the rally said she made the trip, despite the wet weather, to raise awareness of China's history of human-rights violations. Qi asked not to have her photo published for fear of repercussions, since some of her relatives (who practice Falun Gong) are still living in China.
"I want the American people [and] Chinese tourists to hear our plea, that China is still persecuting these Falun Gong practitioners and other people of faith," said Qi, who learned the practice from her parents.
"Falun Gong practitioners are all very good people. But because there are so many in China, the CCP became scared of losing control."
An International Plea
Today, the Chinese Communist Party continues to persecute spiritual groups, including Christians, Tibetans, and Uyghurs, among others. In August, a U.N. human-rights panel said it received credible reports that 1 million ethnic Uyghurs in China are held in what resembles a "massive internment camp that is shrouded in secrecy."
A member of the U.N. committee estimated that 2 million Uyghurs and members of Muslim minorities were forced into "political camps for indoctrination" in the western Xinjiang autonomous region.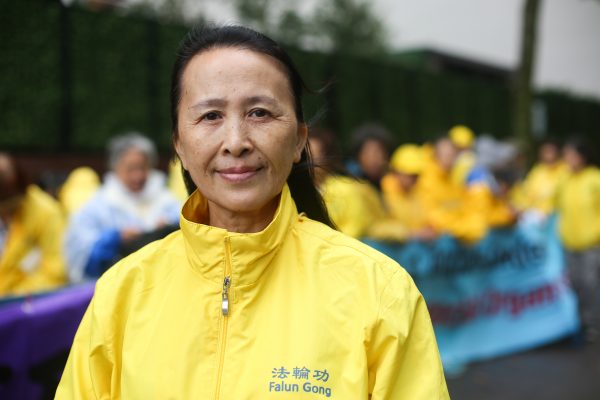 A 2016 report exposed in detail China's lucrative practice of organ harvesting from prisoners of conscience. The report's authors—David Kilgour, a former Canadian Secretary of State (Asia/Pacific) and crown prosecutor; David Matas, the senior legal counsel of B'nai Brith Canada and human-rights lawyer; and investigative journalist Ethan Gutmann—explain how transplant patients can go to China and get an organ within days or even hours if they can pay for it.
By contrast, patients in other countries can be stuck on waiting lists for years.
From 2000 to 2015, China's regime is estimated to have performed 60,000 to 100,000 transplants each year, with the bulk of the extracted organs coming from Falun Gong practitioners, according to the 700-page report. Hundreds of thousands of practitioners held in labor camps across China are extremely vulnerable to being put on lists for forced organ extractions.
"Practitioners in China are still under severe persecution," Rong said. "We have to use every opportunity, especially when Wang is here to come out—we want basic human rights and we want the international community to help us stop this persecution."
"There's nothing wrong in the belief of truthfulness, compassion, and tolerance," she continued. "This should, in fact, be protected. We need freedom of belief."