President Donald Trump confirmed on Feb. 6 that U.S. forces have killed Qassim al-Rimi, leader of the extremist Islamist group al-Qaeda in the Arabian Peninsula (AQAP). Al-Rimi claimed responsibility for December's tragic shooting at the Pensacola Naval Air Station in Florida that left three people dead.
Al-Rimi was killed in a counterterrorism operation in Yemen, Trump confirmed in a statement on Thursday evening, without elaborating on the date of his death.
"At the direction of President Donald J. Trump, the United States conducted a counterterrorism operation in Yemen that successfully eliminated Qassim al-Rimi, a founder and the leader of al-Qaeda in the Arabian Peninsula (AQAP) and a deputy to al-Qaeda leader Ayman al-Zawahiri," a statement from the White House read.
Al-Rimi joined al-Qaeda in the 1990s, working in Afghanistan for Osama bin Laden.
"Under Rimi, AQAP committed unconscionable violence against civilians in Yemen and sought to conduct and inspire numerous attacks against the United States and our forces," Trump continued.
"His death further degrades AQAP and the global al-Qaeda movement, and it brings us closer to eliminating the threats these groups pose to our national security," the president said.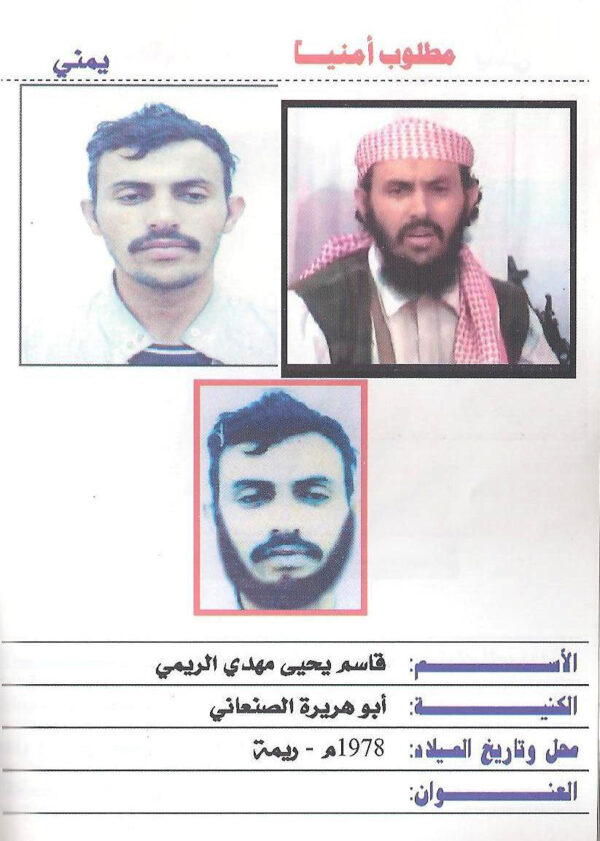 AQAP, formed in 2009, has long been considered by the United States as one of the deadliest branches of the al-Qaeda network founded by Osama bin Laden.
Trump added that the United States, its interests, and allies are safer as a result of al-Rimi's death.
Al-Rimi previously released an 18-minute video claiming that his group was responsible for the Pensacola shooting on Dec. 6, in which three U.S. sailors were killed and eight other Americans were wounded.
In the video, al-Rimi called the shooter—Royal Saudi Air Force 2nd Lt. Mohammed Alshamrani, 21—a "courageous knight" and a "hero."
Attorney General William Barr and other senior law enforcement officials said last month that the attack was an "act of terrorism" motivated by "jihadist ideology."
Federal officials said investigators found evidence that Alshamrani was motivated by jihadist ideology, including a social media message posted on Sept. 11 last year, stating, "The countdown has begun," and other anti-American, anti-Israel, and jihadist messages on social media, as recent as two hours before his attack. Alshamrani also visited the 911 Memorial in New York City during the Thanksgiving weekend.
The Department of Defense (DOD) later announced that it would be putting in place more comprehensive vetting measures for international students and increasing patrols at the Pensacola Naval Air Station in Florida.
Trump's statement confirms earlier reports that al-Rimi had been killed. In late January, a suspected U.S. drone strike destroyed a building housing al-Qaeda terrorists in eastern Yemen.
"We will continue to protect the American people by tracking down and eliminating terrorists who seek to do us harm," Trump added.
The Associated Press contributed to this report.