The White House announced Wednesday that it is deploying rescue teams to Mexico in response to a magnitude 7.1 earthquake that hit the country a day earlier.
"The President offered assistance and search-and-rescue teams, which are being deployed now," said the White House in a statement.
Trump met with his Mexican counterpart, Enrique Peña Nieto, earlier in the day, extending his condolences for the lives lost and damage caused by the quake. Its epicenter was around 100 miles from Mexico City.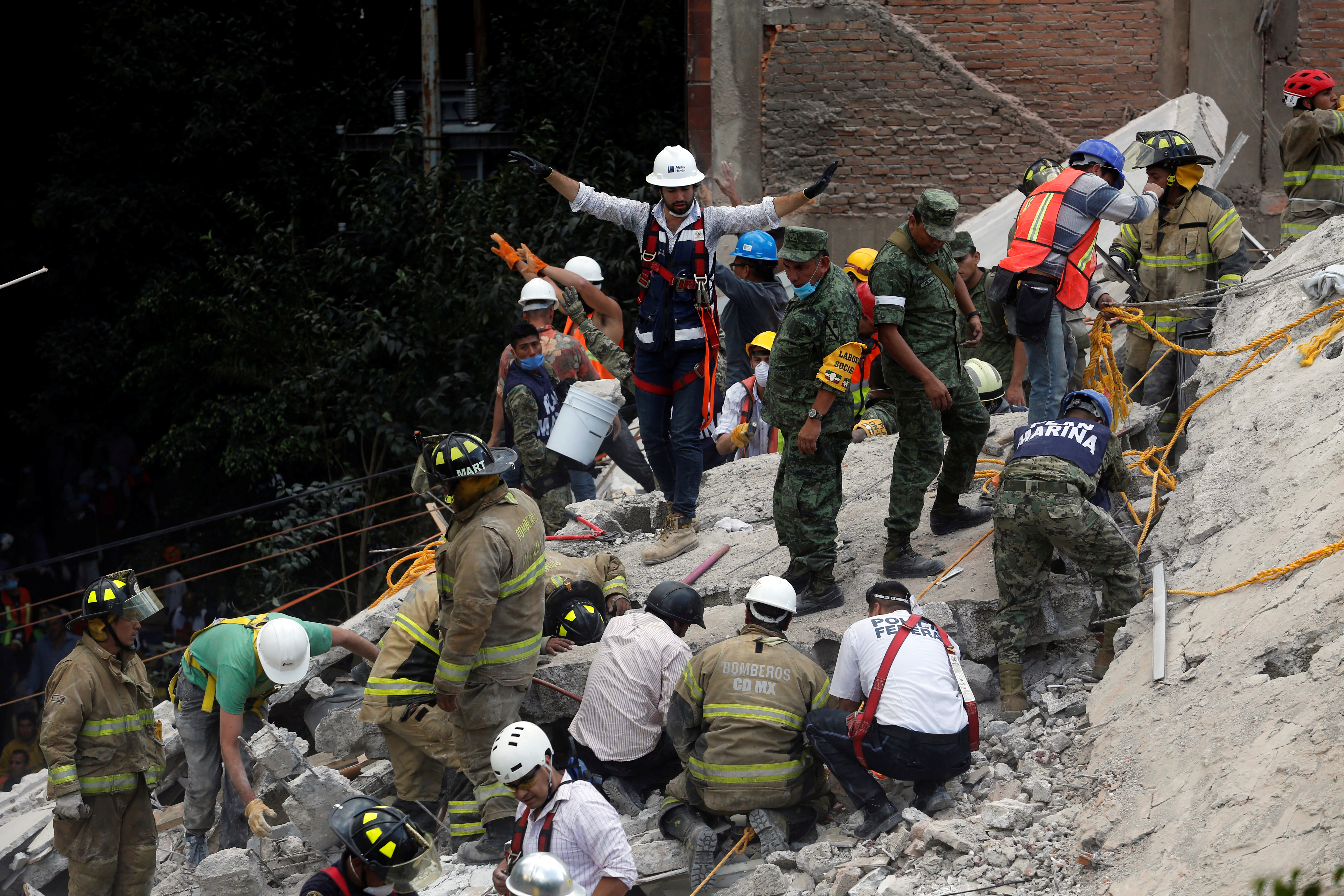 "The President also pledged to continue close coordination with Mexico as the two countries respond to the recent earthquakes and hurricanes," the White House statement said.
The quake, which killed at least 93 people in the capital, struck 32 years—to the day—after a 1985 earthquake that killed thousands. Mexico is also still reeling from a powerful tremor that killed nearly 100 people in the south of the country less than two weeks ago.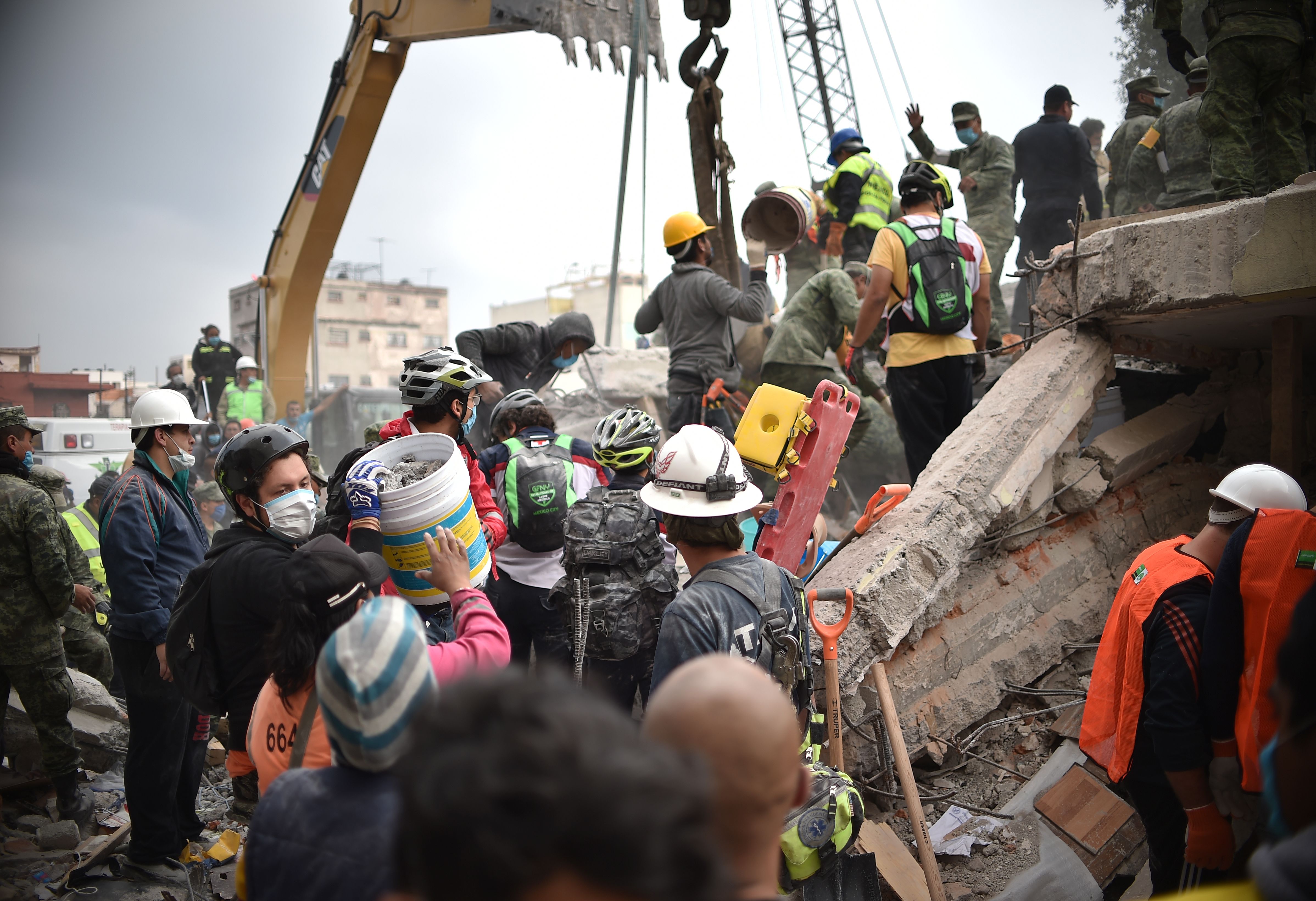 Emergency crews, volunteers, and bystanders toiled on Wednesday using dogs, cameras, motion detectors, and heat-seeking equipment to detect victims who may still be alive more than 24-hours after the quake.
Reinforcements have also begun to arrive from other countries including Panama, Israel, and Chile, according to local media.
Hundreds of neighbors and emergency workers pulled rubble from the ruins of a school with their bare hands under the glare of floodlights a full day after the shock. Three survivors were found at around midnight as volunteer rescue team members, known as "moles," crawled deep under the rubble.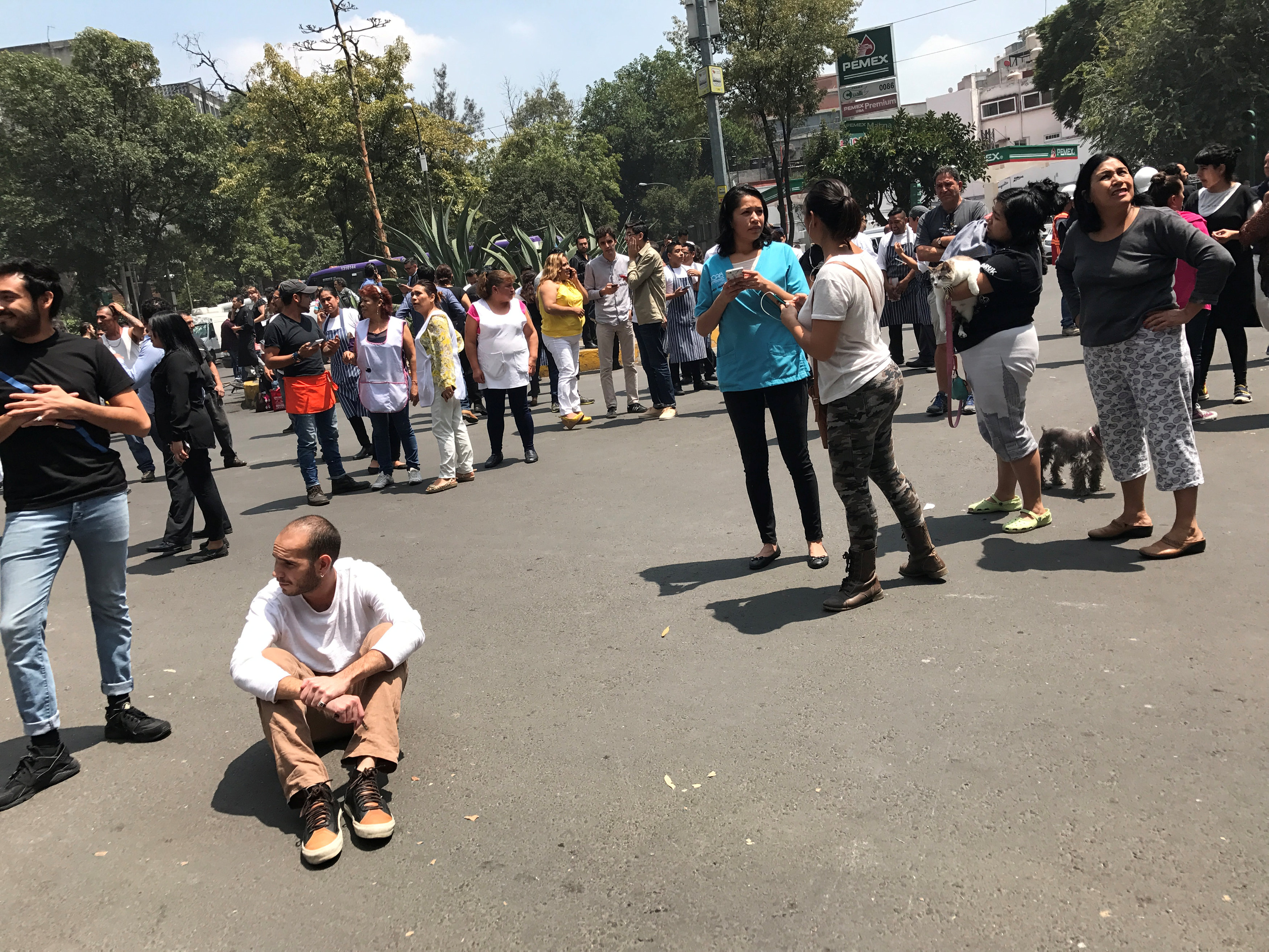 By Wednesday morning, the workers said a teacher and two students had sent text messages from within the rubble. Parents clung to hope that their children were alive.
Overnight, volunteers with bullhorns shouted the names of rescued kids so that waiting family members could be reunited with them.
"The priority continues to be rescuing people from collapsed buildings and taking care of the injured," said President Enrique Pena Nieto. "Every minute counts."
Pena Nieto has declared three days of mourning for the deceased.
Hours after the earthquake hit Mexico on Tuesday, President Donald Trump said that the United States is standing with its southern neighbor and will be there for them.
"God bless the people of Mexico City. We are with you and will be there for you," the president wrote on Twitter.
God bless the people of Mexico City. We are with you and will be there for you.

— Donald J. Trump (@realDonaldTrump) September 19, 2017
Reuters contributed to this report.