An explosion has killed one person and injured around a dozen at a Texas hospital construction site in Gatesville on Tuesday, the Gatesville Police Department reported.
The firefighters responded to a blast at Coryell Memorial Healthcare System hospital around around 2:30 p.m. The incident injured the construction workers on site, leaving three to four of them in critical condition, Fox reported. Some of the victims that suffered burns were taken to a hospital in Dallas.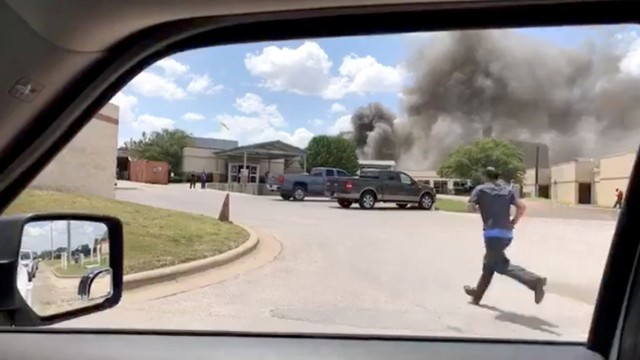 Hospital staff and patients were not affected.
The renovations at the hospital began in November 2016, involving the construction of a 117,000 square-foot space that includes a 25-bed hospital wing, a 16-bed rehabilitation facility, and a central plant with chillers and boilers.
A witness told KWTX that an electrical generator had exploded in the boiler room and officials said that the natural gas pipeline may have been involved.
The extent of damage was reported to involve a partial collapse of the boiler room and a power outage that has affected the west of Gatesville, Coryell County Court house, two nursing homes, Oaks at Coryell, and the Meadows, KWTX reported.
Watch Next:
Texas Sheriff Talks About Why Sanctuaries Don't Help Public Safety