Two people were shot dead and six others wounded by gunfire at Los Angeles park on Sunday after shooting broke out at a softball game in the community of San Pedro.
More than 500 people were in Peck Park in the city's San Pedro neighborhood Sunday afternoon to watch the softball teams play, barbecue with family and friends, and to show off and check out low-rider vehicles.
Just before 4 p.m., a dispute between two people escalated into a gunfight that spilled over onto the softball diamond. A barrage of shots was fired as people scrambled for cover.
"All of a sudden we heard three shots—pow, pow, pow," witness Dwayne Ellis told KABC. "Then we heard about 50 or 100 more—pow, pow, boom, boom. All kinds of shots. People were running."
Two men who were shot died at a hospital, while four women and two other men were in stable condition. No names have been released and no arrests made.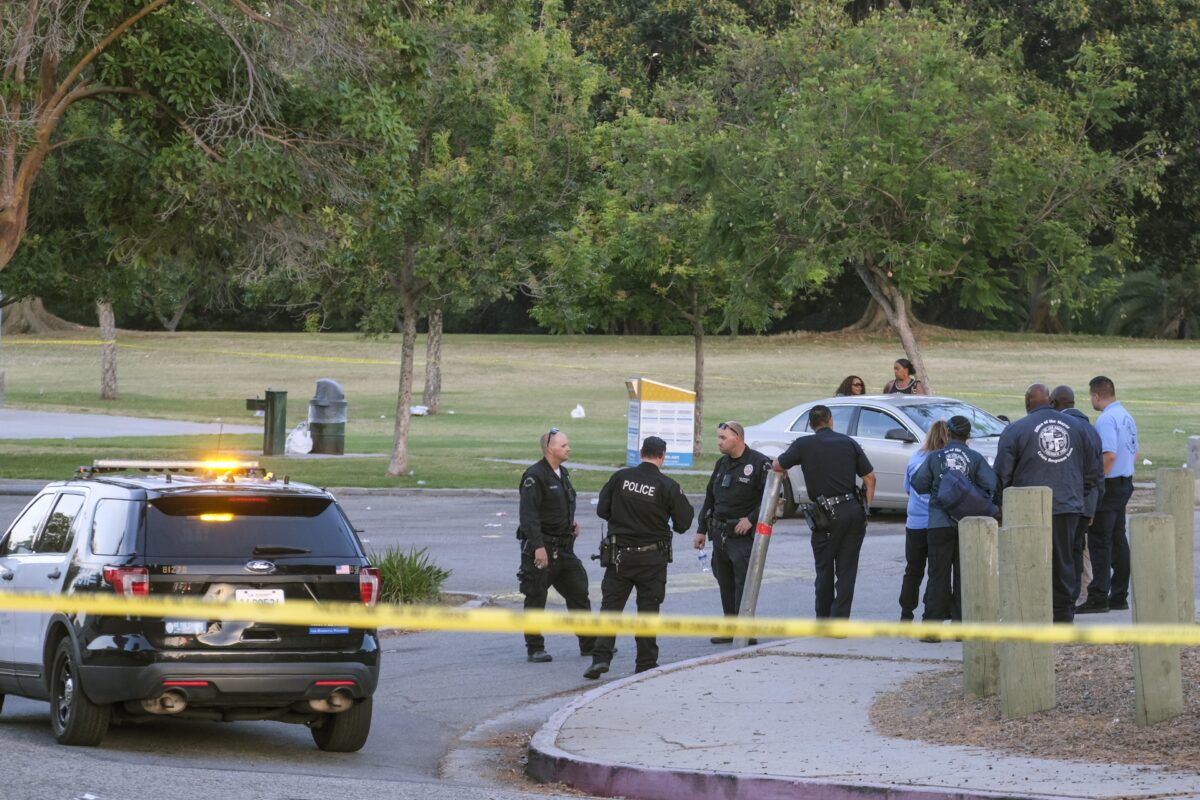 Police have offered few details about the shooting, only saying it was "gang-related" and occurred at a permitted softball game after some kind of dispute. Investigators have not yet determined how many people opened fire.
Officials initially said there were five people wounded and taken by paramedics to the hospital, but authorities found out later that a sixth victim went to a hospital in a private vehicle.
Peck Park is about 20 miles south of downtown Los Angeles. Councilman Joe Buscaino represents the area and since 2020 has pushed for a measure to allow Los Angeles park rangers to carry firearms.
"Recreation staff on scene can identify potential issues and coordinate with park rangers," Buscaino said.
This article has been updated on July 26.