After months of nuclear threats by the North Korean regime, sanctions subsequently imposed on it are starting to hurt. President Donald Trump said on Twitter on Jan. 2 that the sanctions are having "a big impact" on the regime in Pyongyang, which has now offered to engage in talks with South Korea.
Sanctions and "other" pressures are beginning to have a big impact on North Korea. Soldiers are dangerously fleeing to South Korea. Rocket man now wants to talk to South Korea for first time. Perhaps that is good news, perhaps not – we will see!

— Donald J. Trump (@realDonaldTrump) January 2, 2018
A new round of U.N. Security Council sanctions was adopted last month. The sanctions limit the amount of oil that can be sold to North Korea, expanding limitations that were already imposed by the U.N. Security Council in September.
It is unclear what the "other" pressures are that Trump was referring to, but since coming to office last year he has worked with America's allies in the region to pressure the North Korean regime into giving up its nuclear weapons.
This includes the threat of military force if needed. In recent months, the United States has increased its military presence in the region, deploying F-35 fighter jets to Japan, as well as advanced missile defense systems, which have also been deployed to South Korea.
In his tweet, Trump also mentioned that North Korean soldiers are "dangerously fleeing to South Korea."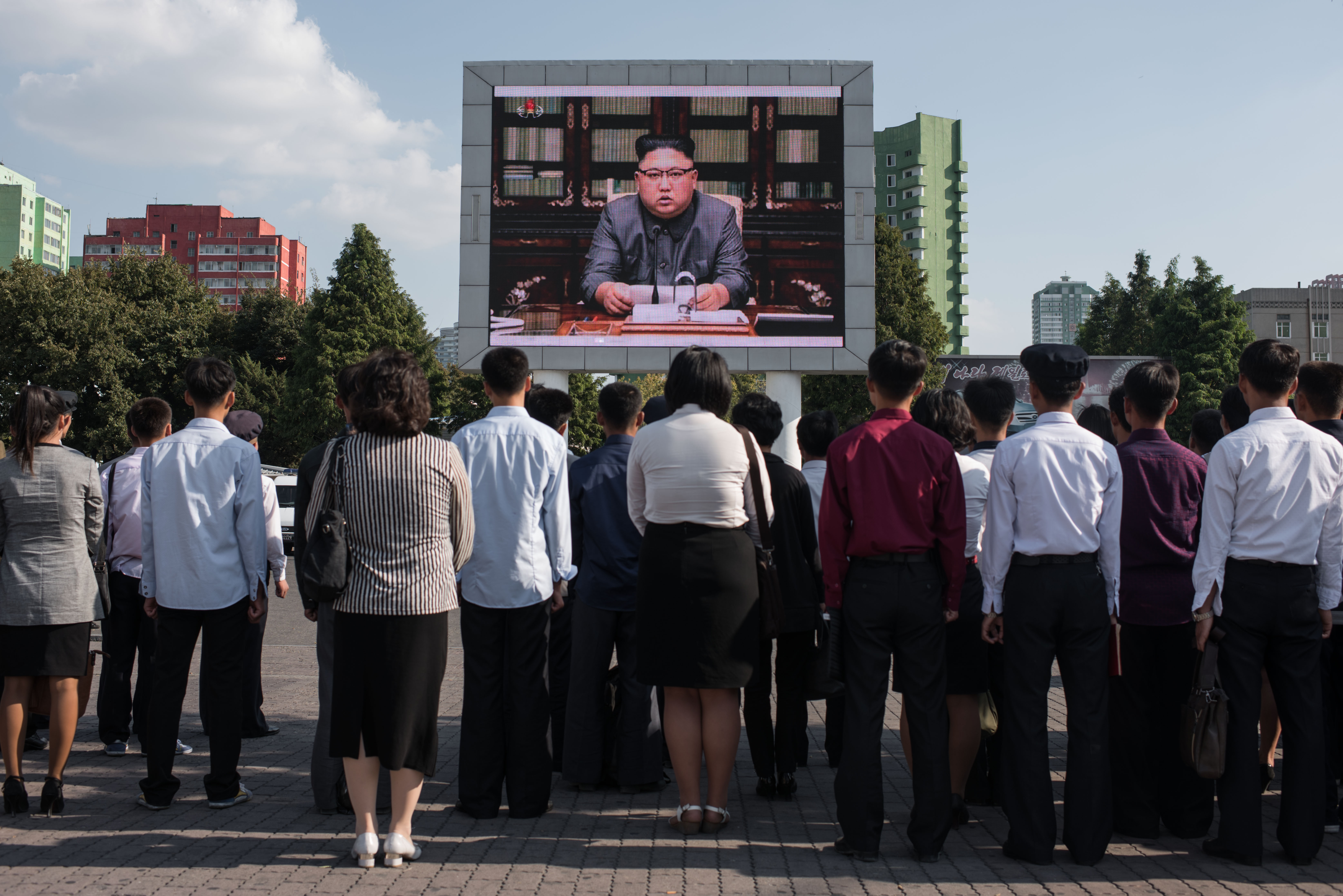 There have been multiple reports in recent months of North Korean soldiers and sailors defecting. One of the most publicized ones was that of a North Korean soldier captured on video crossing the border while being fired upon by North Korean troops.
There have also been reports from inside North Korea about the low morale and poor state of its military due to hunger and insufficient supplies.
Trump also responded to North Korean dictator Kim Jong Un's apparent overture to engage in talks with South Korea.
The comments were made by Kim in his New Year's address. His willingness to talk to South Korea comes after North Korean state media for months has threatened to attack the South with nuclear weapons.
"Rocket man now wants to talk to South Korea for first time. Perhaps that is good news, perhaps not—we will see!," Trump wrote.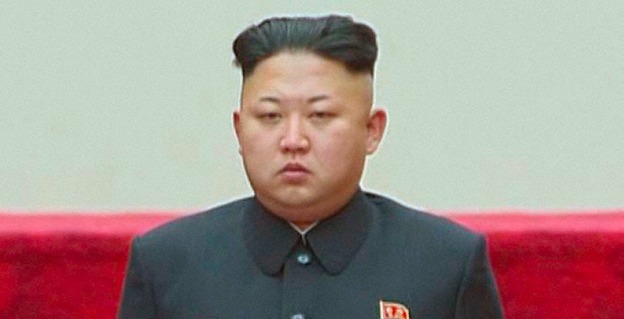 Kim's overture could mean that the sanctions are having such an impact that he is now forced to negotiate. However, it could also mean that Kim is trying to buy more time to finalize his regime's development of nuclear weapons.
Over the past few decades, North Korea has made deals with the United States only to buy itself time as well as receive crucial financial and material aid.
A deal President Bill Clinton reached with North Korea in 1994 provided the regime with financial and material aid in exchange for an end to its nuclear weapons program.
The regime, however, broke the agreement and continued the development of the weapons.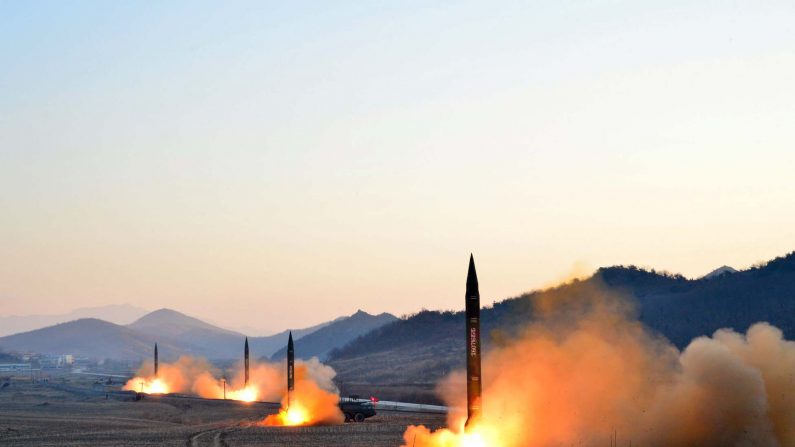 Trump has made clear that he will not make a deal with North Korea that does not include the complete denuclearization of the regime.
Perhaps this is why Kim is now reaching out to South Korea, whose president, Moon Jae-in, has taken a much softer stance on the communist regime, including a willingness to continue aid shipments to the North.
Aid sent to North Korea has been used by the regime to provide for its military as well as top communist officials. A high profile defector, Ri Jong Ho, said at the Asia Society in October that he had personally witnessed foreign aid being loaded into military trucks.
Ho also said that many high-profile officials have been disappointed with Kim's rule and that a loss of their privileges in the form of wealth would mean they could rise up against him.
Recommended Video:
2017 Year in Review