President Donald Trump is focused on dealing with the COVID-19 pandemic and the economic issues resulting from pandemic-fueled lockdowns, White House press secretary Kayleigh McEnany said Thursday when asked whether he supports the QAnon movement.
"The media talks a lot about this so-called QAnon, I've never heard the president mention it. I talk to him oftentimes 10 times a day. Not once have I heard him mention this group. The media talks about and asks about it, but this president is focused on the pandemic that he's navigating a historic response for, a V-shape recovery as the economy gets back to work," she said during an appearance on Fox News. "The media can focus on QAnon, but this president is focusing on the American people."
Asked if Trump is "supporting this conspiracy theory," she said, "No, what the president is doing is working for the American people."
The host pointed to Trump's comments the previous night, particularly the portion when Trump said that from what he's heard, QAnon is full of people "that love our country."
"He is talking about his supporters, he believes his supporters are good, hard-working people that love this country. He's not in the business of 'basket of deplorable' politics,'" McEnany said, referring to former Democratic Presidential nominee Hilary Clinton calling some Americans deplorable in 2016.
"He has not at all looked into who QAnon is. Again, we're in the middle of a global pandemic," she added, appearing to become exasperated with the line of questioning.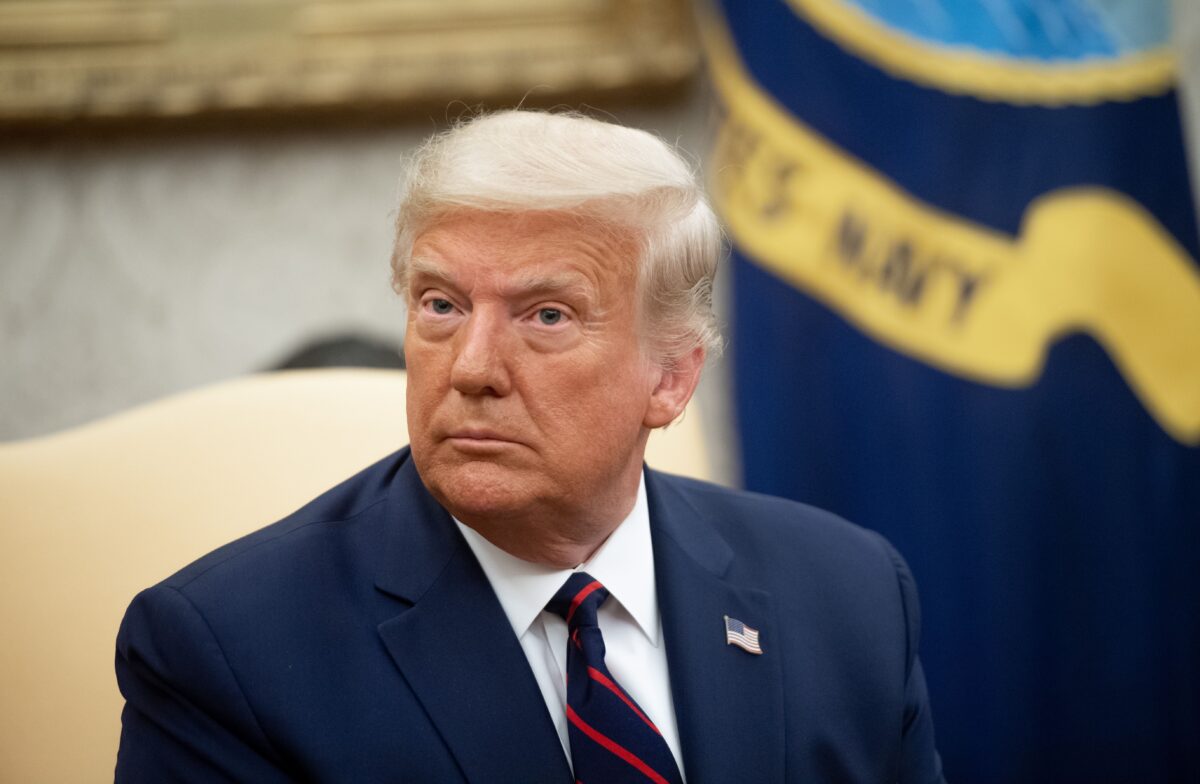 QAnon is a movement that started on 4chan and 8chan message boards with a trickle of clandestine-sounding posts, often centered on the theme of big government plots to curb individual liberties and advance so-called deep state and globalist agendas. It grew into a large underground movement with a number of splinter groups and sometimes claims that members of the world's social, economic, and political elites have engaged in child sex trafficking, abuse, and cannibalism.
The conspiracy theories have included claims that Clinton and other high-level politicians will land in jail for committing crimes.
A moderator of a private QAnon discussion group on Facebook, a former U.S government security adviser, told The Epoch Times in 2018 that QAnon represents alleged updates on the promises made by Trump from the beginning of his campaign to "drain the swamp" by purging corruption, expose the "fake news media," and stand up to globalist and special interest groups.
The theories aren't widely known. When asked earlier this year how much they'd heard or read about QAnon, just 3 percent of respondents to a Pew Research survey answered "a lot," while 76 percent said "nothing at all."
Tom Ozimek contributed to this report.