WASHINGTON—President Donald Trump announced a "historic" number of grants for community drug-prevention coalitions, at a White House roundtable about the dangers of youth substance abuse.
Speaking in the Roosevelt Room on Aug. 29, the president said that $90.9 million would be shared by 731 local anti-drug groups, the most since the Drug-Free Communities Act was founded over a decade ago. Since 1997, funding has gone to coalitions in all 50 states that work to reduce youth substance abuse, including of prescription drugs, marijuana, tobacco, and alcohol.
In making the announcement, Trump noted his own late brother's struggles with addiction, saying his battle with alcoholism "really destroyed his life" and that it was a "really tough thing for our family."
The week before, Trump sent out a notice to several of his secretaries that under his Stop Opioids Abuse and Reduce Drug Supply initiative, the United States would require accurate advance electronic customs data for 90 percent of all international mail shipments starting within three years. This, he said, would help the Department of Homeland Security to flag high-risk shipments, including drugs.
"It is outrageous that Poisonous Synthetic Heroin Fentanyl comes pouring into the U.S. Postal System from China," Trump wrote in a tweet on Aug. 20. "We can, and must, END THIS NOW! The Senate should pass the STOP ACT–and firmly STOP this poison from killing our children and destroying our country. No more delay!"
The Synthetics Trafficking and Overdose Prevention (STOP) Act would require that all mail from foreign countries coming through the U.S. Postal Service have package-level detail.
Last year, Immigration and Customs Enforcement's (ICE) Homeland Security Investigations seized 2,370 pounds of fentanyl, a highly potent synthetic opioid analgesic, and 6,967 pounds of heroin, according to the White House.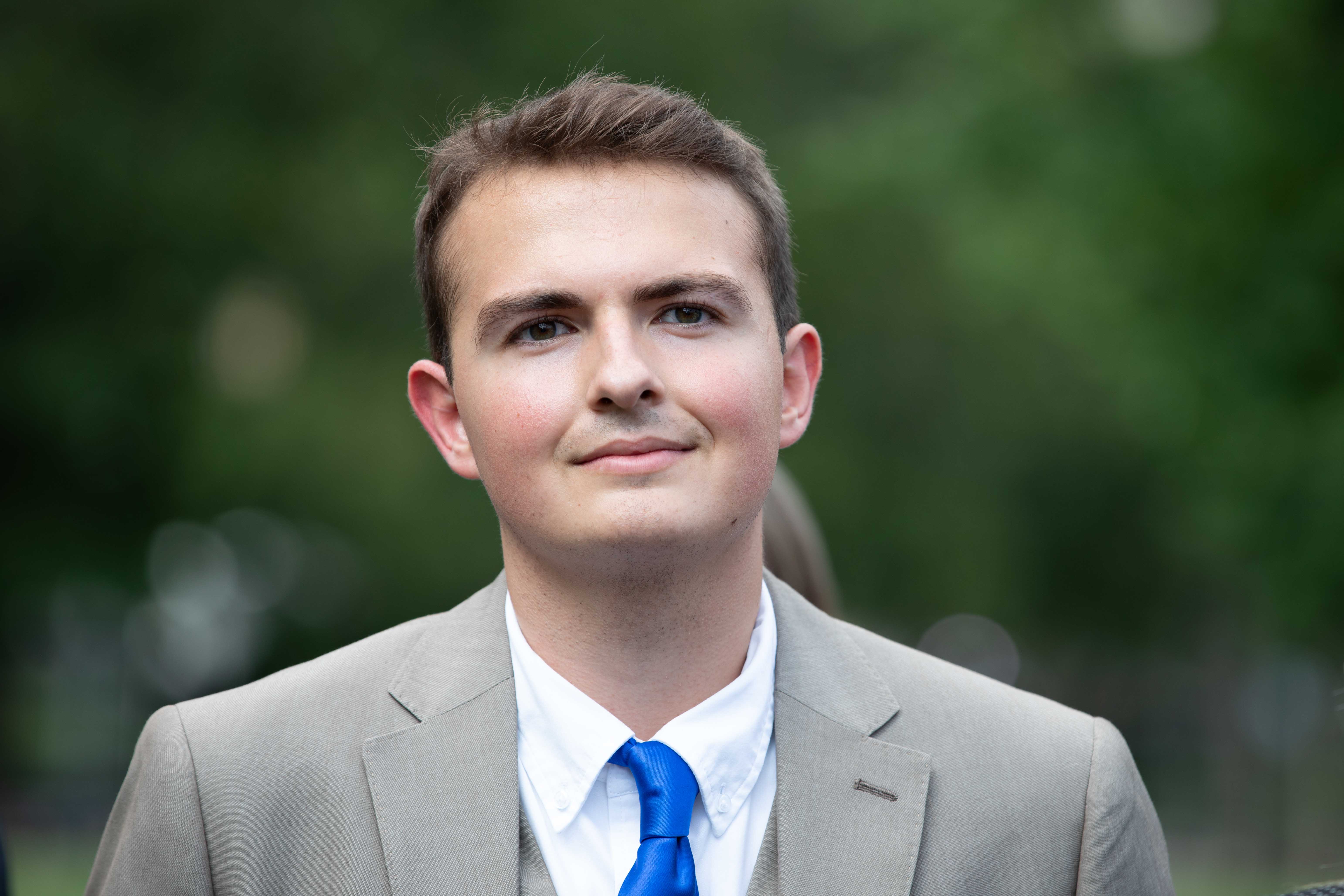 Jacob Hughett of Tennessee, a member of Schools Together Allowing No Drugs (STAND), told the president during the roundtable that his family had a long history of drug and alcohol abuse and that he wished there had been more resources for drug prevention when his parents were young.
"If a coalition like STAND had existed when they were children, their lives would have been different," he said.