SYDNEY—At least eight people at a publicly listed hotel in the Australian city of Sydney were hospitalized on Sept. 19, after breathing toxic gases flowing through the building's air conditioning system, an ambulance official said.
A worker accidentally mixed pool chlorine and hydrochloric acid, used as a cleaning agent, at the Pullman Hotel, Steve Vaughan, acting superintendent of New South Wales Ambulance, told Reuters.
The chemical reaction can produce hydrogen chloride gas.
Vaughan said the gas flowed through the air conditioning system in the building, which faces Hyde Park in the city center, at around 9 a.m.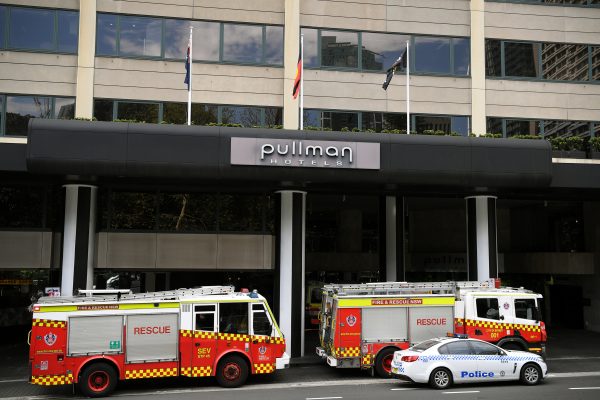 A spokeswoman for Accor SA, owner of the Pullman Hotel had no immediate comment.
About 30 people were affected, with symptoms ranging from eye irritation to breathing problems and a tingling sensation in the throat, Vaughan said.
Eight people, including the worker who mixed the chemicals, were deemed ill enough to be taken to the hospital and are in a stable condition.
One guest, Mathias Otterstedt, told reporters outside the hotel that people were coughing in the corridors, but most left quickly and he saw no-one seriously hurt.
"It was an acute smell of chlorine in the air … it was sort of coming out from the vents and it was very strong, people were coving their faces and I instantly realized that there was something wrong," he said.
by Swati Pandey and Tom Westbrook