The International Champions Cup, being contested by 12 teams, will play matches at 17 venues between July 16 and August 10. Each team plays 3 matches and the ranking of the teams at the end of the contest decides the winning line-up. The Scoring system is: 3 points for a win, 2 points for a Penalty Kick Win, 1 point for a Penalty Kick Loss and 0 points for a loss.
Matches will take place at 11 venues in the USA, 3 in Europe and 4 in Asia. Games played up to and including last weekend include Fiorentina against Guadalajara (2-1) at Bridgeview; Arsenal against Bayern Munich (2-1) at Carson; Manchester United against Inter Milan (1-0) at Singapore; Benfica against Guadalajara (3-0) at Santa Clara; Arsenal against Fiorentina (3-0) at Charlotte;  Bayern Munich against Real Madrid (3-1) at Houston; and Juventus against Tottenham Hotspurs (2-3) in Singapore.
Singapore is the only location to host 2 matches. The first was the Manchester United match against Inter Milan on July 20 and the second, Juventus against Spurs on July 21, both at the National Stadium, Kallang. Manchester United's win was courtesy of 17 year old Mason Greenwood in the 76th minute of the game.
Ole Gunnar Solskjaer of Manchester United, after the match said: "We're getting better and better definitely. We're about 3 weeks now pre-season and we've been working on the intensity in training and the pressing. We've got players who like to press on the front foot. I don't know how many times Jesse (Lingard) won the goal for us today. But he's one of the best ones in that pressing football. And Marcus (Rashford) is also really good at it. You can see Anthony (Martial) working hard and winning a few balls for us as well. It's been very encouraging. That's the way we hope to continue."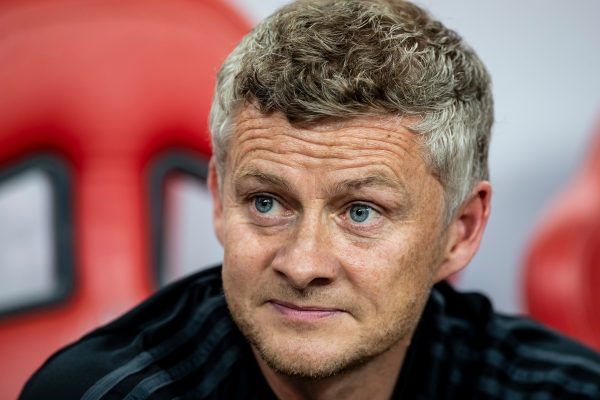 Antonio Conte of Inter summed up the match: "(Ivan) Perisic did not perform as expected today. But we have to keep playing him as a forward attacking position so we will continue to do that. (Henrique) Dalbert on the other hand had a good match and played really well. We knew it will be difficult today, we got a difficult season ahead. But the team showed a good spirit in and fighting for the result today. Though we didn't get it. we've got a lot to improve in the moving and possession of the ball and pressing especially. We spent the past few days working really hard and we can't only play friendly, we have to keep the training levels up and get ready for the new season."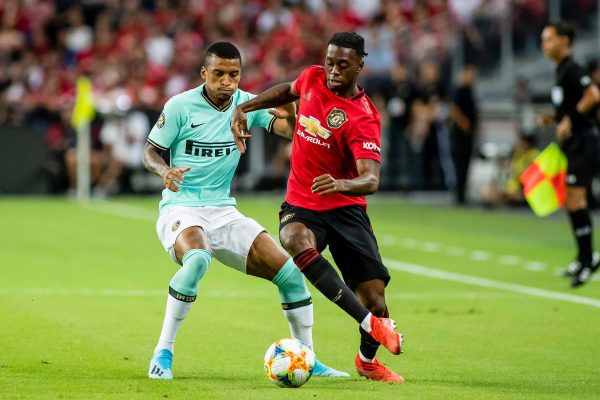 In the Juventus match against Spurs, goals were scored by Gonzalo Higuain in the 56th min and Cristiano Ronaldo in 60th min for Juventus and by Érik Lamela (31st min), Lucas Moura (65th min) and Harry Kane (from the half way line) in stoppage time.
Mauricio Pochettino of Tottenham Hotspur indicated Kane's goal was especially spectacular but he was also pleased that all the players finished the match in good condition "I think it was a great goal. Incredible for Harry. We are happy with the performance, but we are more happy that all the players finished (the match) with a good condition to continue training. (Tanguy) Ndombele is a player that has the capacity to do well but he has only spent a week with us. (His goal) is more than what I expected – because we were left with 15 minutes. But we do not want to expect too much as we know his talents and weaknesses. Step by step – we do not want to put too much pressure on him."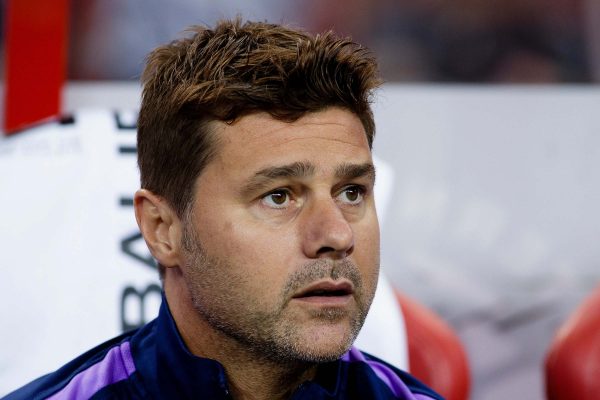 Maurizio Sarri of Juventus commented after the match: "Difficult match today. Preparation for this match has been difficult. Tottenham were quicker and more rapid but this is natural as they're two weeks closer to the start of season compared to us. So they're in a more ready position. We had to improve in the first half. We weren't pressing high enough. We didn't do well to defend in attacking positions. We were too far back. We did better in the second half. Had a good 20 minute spell where we scored a couple of goals. And for the goals conceded due to balls lost, possession lost, it reflects our need to prepare for the season…(Adrien) Rabiot had a good performance today brought a lot to the match in the midfield. For (Matthijs) De Ligt, it will take him a little bit longer to integrate with the team as he just started training yesterday. But happy to have him here."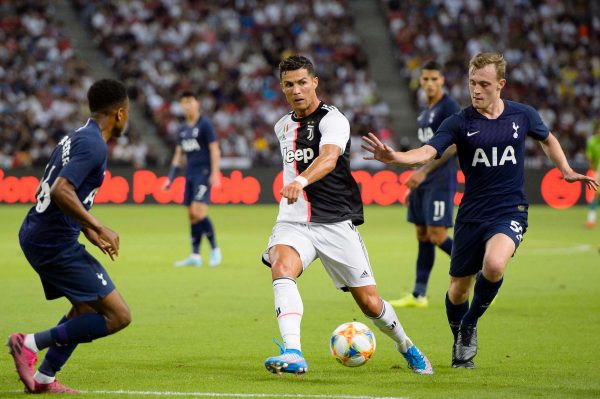 On July 23, Real Madrid won 2-2 (3-2) on penalties against Arsenal at Landover; Bayern Munich were 1-0 winners against Milan at Kansas City and The Guadalajara against Atletico Madrid, at Arlington was won by Atletico 0-0 (5-4) on penalties.
On July 24, the Juventus against Inter Milan match at Nanjing finished 1-1 with Juventus winning 4-3 on penalties and in the Fiorentina game against Benfica at Harrison, Benfica won 1-0
 Matches to come
On July 25 Tottenham Hotspurs play Manchester United in Shanghai followed by Real Madrid against Atletico Madrid in East Rutherford on July 26, and Inter Milan against Benfica at Foxborough on July 28.
On August 3, Manchester United take on FC Milan at Cardiff followed by Spurs against Inter Milan in London on August 4 and the final match on August 10 is Atletico Madrid against Juventus in Stockholm.
Standings
At this point in the competition Benfica has six points from two matches, Arsenal and Bayern have 6 points after finishing their three matches. In addition to Benfica, Tottenham, Manchester United and Atletico Madrid are in strong positions having three points after playing only one match each. The only other teams capable of reaching six points are Juventus and Real Madrid, both currently on 3 points after playing two matches.