A teacher in Texas was diagnosed with a rare form of cancer after initially believing she had a stomach bug.
Victoria Flores, 31, was diagnosed with bile duct cancer, which is typically found in elderly men.
The elementary school teacher is in a hospital bed as doctors work to treat the mass, which is too big to operate on.
She initially thought she had a stomach bug. But months after first getting checked out, doctors concluded she had the rare form of cancer.
"It's not [a] very common diagnosis and to have it in such a young person is a rather unusual presentation," Dr. Sridhar Beeram told Fox 29.
Now she's fighting for her life, thinking mostly about being away from her son. "It's hard to be gone from him," Flores said.
She hopes people can support her. "We are really just asking for prayers," Flores said.
The family has also launched a GoFundMe fundraiser.
A family friend who started the fundraiser said that Flores first noticed something was off in August 2018 when she returned to school after summer break.
"She wasn't feeling like herself. She began having back pains and stomach aches. Several people in her family had a stomach virus, and teachers are exposed to a lot of germs. It's just a stomach bug doctors thought. However, the pain didn't go away, and later Victoria returned," the friend wrote.
"It's a kidney infection doctors thought. Antibiotics can clear this up they said. Don't worry. And why should she? She was young, healthy, and had delivered her son only months before. Victoria was in the best part of her life."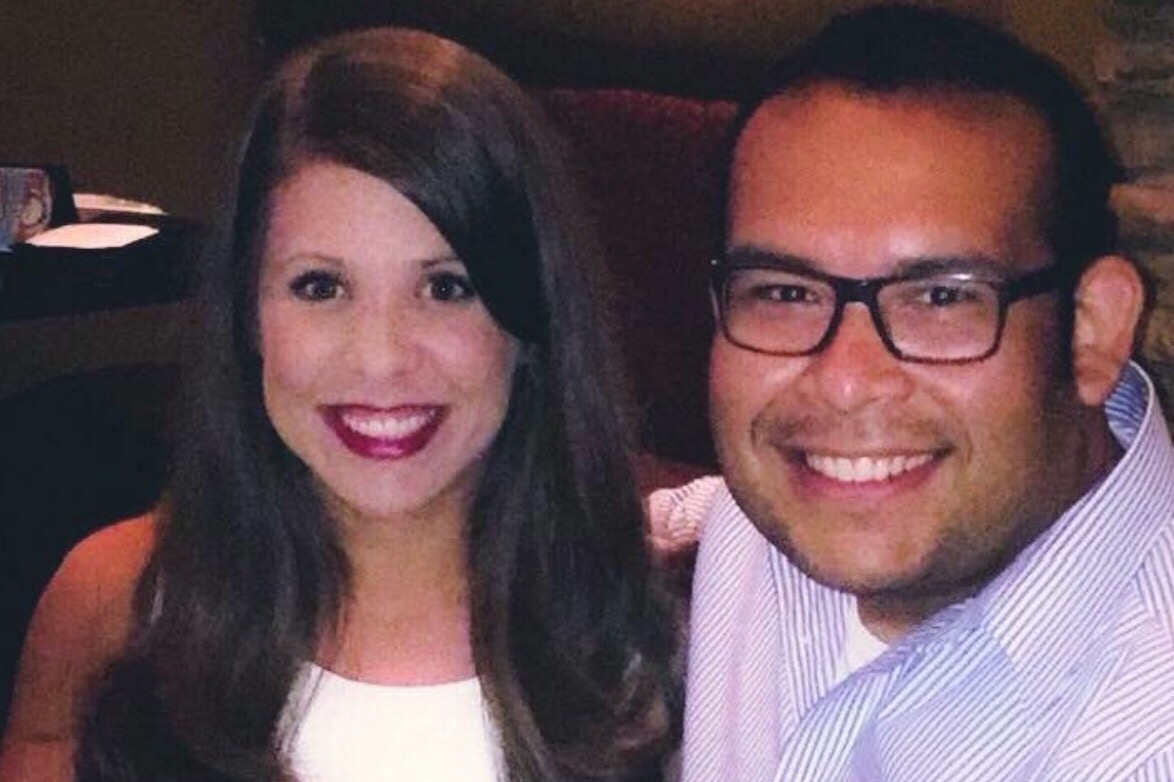 The pain started getting worse, though, and, finally, doctors made the correct diagnosis.
"This December, Victoria's path changed forever, as the pain became too much and Hector drove her to the emergency room. Victoria was hoping for some antibiotics, maybe even some pain medication. Instead, the radiologist in the ER said words that altered Victoria's life. This is the biggest mass I have seen," the friend wrote.
"Unable to fully process what was happening, during what was supposed to be the best time of her life, she was taken by ambulance to a second hospital where she was soon diagnosed with Stage IV Cholangiocarcinoma, also known as Bile Duct Cancer."
According to Johns Hopkins, the form of cancer "is a cancer that arises from the cells within the bile ducts; both inside and outside the liver."
"When the tumors arise within the liver, the tumors can be small or large. The terms cholangiocarcinoma and bile duct cancer are often used interchangeably. This form of cancer is slightly more common in males than females and usually affects patients who are between 50-70 years of age," Johns Hopkins stated.
"In contrast, when the tumors arise along the bile ducts that enter the liver, the tumors tend to be smaller. These tumors can be slow-growing tumors that spread locally via the lymphatic system, as well as involve local structures such as the blood vessels feeding the liver."
If surgery isn't possible, then the remaining treatment options include radiation, chemotherapy, and stent placement.
From NTD News