Daniel Flyer, a junior at Roslyn High School, teaches robotics to at-risk teens at the Woman's Opportunity Rehabilitation Center in Hempstead, New York, a community correction project that offers an alternative to incarceration programs for female offenders in and around Nassau County.
Flyer's interest in technology and video games inspired the Roslyn teen to learn about robotics. Now he is trying to share that interest with others.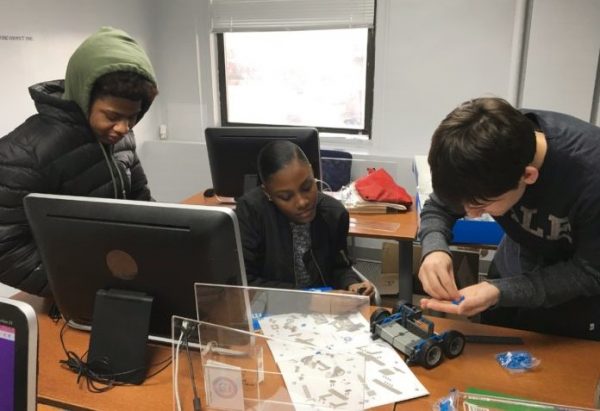 "Growing up, I played a lot of video games, and those were the main ways I spent my free time," Flyer said.
The 16-year-old often played Minecraft, an immersive game that lets kids create their own worlds and other games by placing blocks and going on adventures.
He played video games so often, Flyer wanted a bigger gaming computer. So he brought some hardware, including a processor and motherboard, and built one.
"That was the thing that got me into building parts and putting it together," he said. "It was something that I was really passionate about."
Later, he decided to take an engineering and robotics class at school. He went on to help found and become the treasurer of Roslyn High School Robotics Club.
Educating Children
Flyer knew the experience he had with robotics was something other teens could benefit from so he began teaching other teens robotic construction and coding techniques using VEX IQ robotics kits. He did this through a class he designed to expose students to science, technology, engineering, and mathematics fundamentals through building a robot at the rehabilitation center.
"It's such a great opportunity that I know a lot of people don't have," he said. "I wanted to bring that amazing opportunity that I had to these kids."
More than 10 students participated in the program.
"I could see they were excited to learn things that they didn't have the opportunity to learn," Flyer said. "There were a few kids there who didn't sign up, who were really interested, and they wanted to get involved."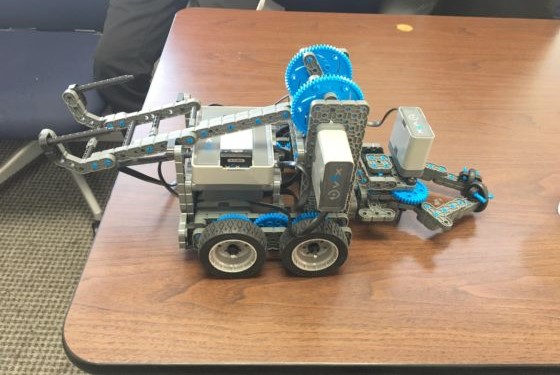 Flyer showed participants simple tasks, such as lifting a paper and traveling around an obstacle.
Students made progress with their build each week, learning to work with the motors and sensors that let the robot move around on a lego frame with wheels.  
After more than eight sessions, they put together a final robot at the end of the semester.

Their hard work paid off with second place at the VEX Robotics Competition hosted by Adelphi University.  
For Flyer, it was a rewarding experience.
"I was definitely grateful that they were learning what I was teaching. They got something out of the program and it was a good feeling."