"Shark Tank" star Barbara Corcoran has spoken out about her brother's death in the Dominican Republic, again shedding light on the rash of American tourist deaths in the country.
"It's amazing how kind people are in a situation like this," Corcoran said on the "Today" show. "I'm very appreciative."
She said 64-year-old John Corcoran died of a heart attack while vacationing in the country with a friend, Gabby Rodriguez, on April 21.
Barbara Corcoran, 70, said that her brother's death, however, was not related to the other recent tourist deaths in the country.
"My brother died there, but he had an existing heart condition, so nothing is related at all, but still it was a tremendous loss," she added. "He was a phenomenal brother."
Last month, she confirmed that her brother died in the Caribbean nation, and she first addressed his death on Instagram.
View this post on Instagram
"My brother had an existing heart condition and we believe he died of natural causes, but you're never still ready for the death of a loved one," she wrote. "I'm overwhelmed with sadness for the loss of lives in the DR and my thoughts are with the families who have lost loved ones. Thank you for all your thoughts and good wishes. I appreciate your love and kindness."
John Corcoran's children, Nichole and Alina, wrote on April 21 that he died of a heart attack and was buried in the Dominican Republic.
@BarbaraCorcoran great words today:). #inspiring pic.twitter.com/Td7c8L62ST

— Doreen Murphy (@Dcartermurph) July 10, 2019
"We thank you all for your condolences," the daughters wrote in a Facebook post. "The messages and phone calls that have poured in are a testament to how loved and liked our father was and certainly brings us comfort during this difficult time."
Other Deaths
The pattern of deaths made headlines last week after Edward Holmes, 63, and Cynthia Day, 49, were found dead at the Bahia Principe La Romana on May 30. They had checked in on the same day that 41-year-old Pennsylvania woman Miranda Schaup-Werner collapsed and died after allegedly drinking from the minibar at the same resort on May 25, according to reports.
Barbara Corcoran's Brother Died Mysteriously in Dominican Republic Hotel https://t.co/nEDdlLkKmi

— TMZ (@TMZ) June 12, 2019
Other family members of American tourists then came forward, including Felecia Nieves, who said her sister, Yvette Monique Sport, died in June of last year at the Bahia Principe resort in Punta Cana.
Amid the deaths, an official with the Hard Rock hotel claimed that "different water" might have accounted for the mysterious deaths of American tourists in the Dominican Republic in the past year.
"The reality is that when people travel abroad, people get sick simply many times by just drinking water that's different here than what we are used to in the United States," the hotel owner, Jim Allen, told CNBC on June 28.
However, some of the victims' families said they drank alcohol before falling ill and dying.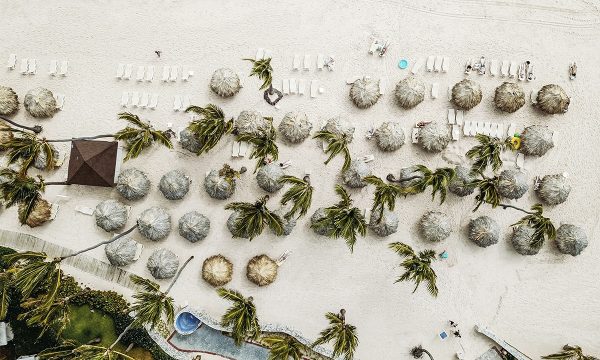 When asked if alcohol is the culprit, Allen responded, "I think its frankly its part of today's media cycle … There have been seven deaths over the last year and a half and certainly, they will be investigated. We have to wait for the Dominican to come back with specifics on all of those unfortunate passings."
He acknowledged that tourism is down in the country.
"The market bookings are down in excess of 20 percent and certainly that's understandable. I think this is the classic case of how important it is to make sure accurate information is reported to the general public. But also it's one of the challenges of being in a country like the Dominican. Their ministry of tourism has come out, made some public statements last week. When you really study the numbers, and it's important to understand what numbers are factual and which ones are being exaggerated," he said.