South Africa will move forward with its phase one vaccination program to inoculate its health care workers with the Johnson & Johnson (J&J) COVID-19 vaccine, though the vaccine has not been granted an emergency authorization usage.
Health Minister Zweli Mkhize said on Feb. 10 that the country could no longer wait to immunize its health care workers as the J&J vaccine has "proven effective" against the highly transmissible B.1.351 variant of the CCP (Chinese Communist Party) virus—which causes COVID-19—that was first identified in the country in November 2020.
The one-dose J&J vaccine was found to be 57 percent effective against moderate to severe illness due to the B.1.351 variant. It also protects against severe disease, hospitalization, and death, according to unpublished data presented on Feb. 7.
One-third of the volunteers in the J&J vaccine trial were aged 60 and older, and about 41 percent had comorbidities.

Zweli said the "rollout of the vaccination will proceed in the form of an implementation study with a partnership between the medical research council and the national department of health vaccination sites across the country."
The country may receive the vaccines as early as next week.
Dr. Glenda Gray, president of South Africa's Medical Research Council, told Reuters that the country is expecting to receive about "80,000 doses every seven to 14 days for the study, once it is approved."
It's not known if participation in the study will be on a volunteer basis. The Council did not reply to an email from The Epoch Times asking for clarification.
AstraZeneca Not Effective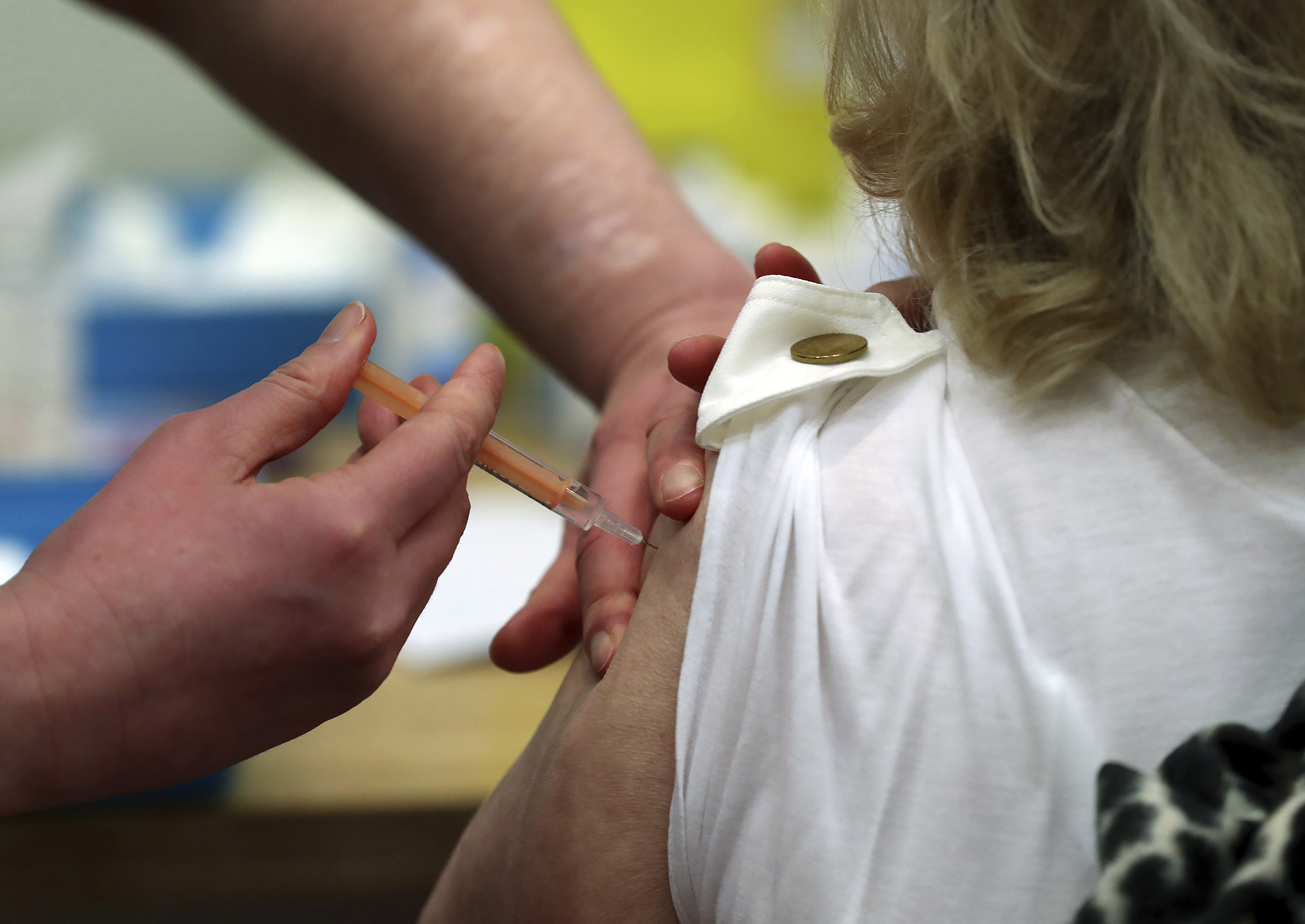 The government's rush to inoculate health care workers with the J&J vaccine may be due to pausing the roll-out of the AstraZeneca COVID-19 vaccine after a small study found it did not provide protection against mild and moderate illness from the B.1.351 variant.
The South African government had received its first shipment of one million doses of the AstraZeneca vaccine last week and had planned to roll it out in the middle of February.
However, that plan is on hold until the government is advised by scientific experts on what to do, according to Zweli.
Dr. Salim Abdool Karim, co-chair of the Ministerial Advisory Committee on COVID-19, suggested on SAfm Sunrise on Feb. 8 that some AstraZeneca vaccines should still be administered to observe if the vaccine protects against severe illness.
"So the doses that we have should be used but they should be used in a manner in which we can first assess, say in giving out the first 100,000 doses, we use that as an opportunity to answer the question, is it effective against severe disease and hospitalization," Karim said.
"Once we can answer that question when the first 100,000 or so have been vaccinated, if the answer is yes … then we proceed, use up the rest," he added.
The AstraZeneca study consisted of mostly young and healthy volunteers with a median age of 31. Out of the 2,000 participants, 19 developed symptomatic COVID-19 from the vaccine group while 20 from the placebo, resulting in a vaccine efficacy of only 10 percent with a large confidence interval from minus 79 percent to 55 percent.
Researchers say that it may be too early to draw any conclusion on the vaccine's efficacy against severe disease from the trial's small data. The AstraZeneca vaccine did demonstrate a 75 percent reduction in mild illness due to the original CCP virus before the B.1.351 variant emerged in South Africa.
The study has been "submitted as pre-print prior to peer-review publication" according to a press release by the University of the Witwatersrand that is leading the research in South Africa.
In response to findings of the South African study, AstraZeneca told the Financial Times, "We do believe our vaccine could protect against severe disease, as neutralizing antibody activity is equivalent to that of other COVID-19 vaccines that have demonstrated activity against more severe disease, particularly when the dosing interval is optimized to 8-12 weeks."
Treatment Options
While many governments are pushing vaccines as the only option to reduce "risk of severe [COVID-19] disease and death," some scientists and doctors say that there are scientific data to support the use of safe, established medicines like ivermectin and hydroxychloroquine for COVID-19, the disease caused by the CCP virus, when vaccines are limited or not available.
"The decision by South African health authorities demonstrates that lingering vaccine-related safety and efficacy questions require more study before embarking on a mass vaccination program with an experimental biological agent," America's Frontline Doctors (AFLDS) told The Epoch Times in an email.
"AFLDS is not anti-vaccine; we are, however, concerned that rushed experimental inoculations could prove ineffective, or worse, against variant strains of the coronavirus that causes COVID-19," they added.
"A more reasonable course of action involves allowing a greater number of patients and doctors who choose generally safer, cheaper alternative treatment options such as hydroxychloroquine or ivermectin to pursue these without government interference or media attacks."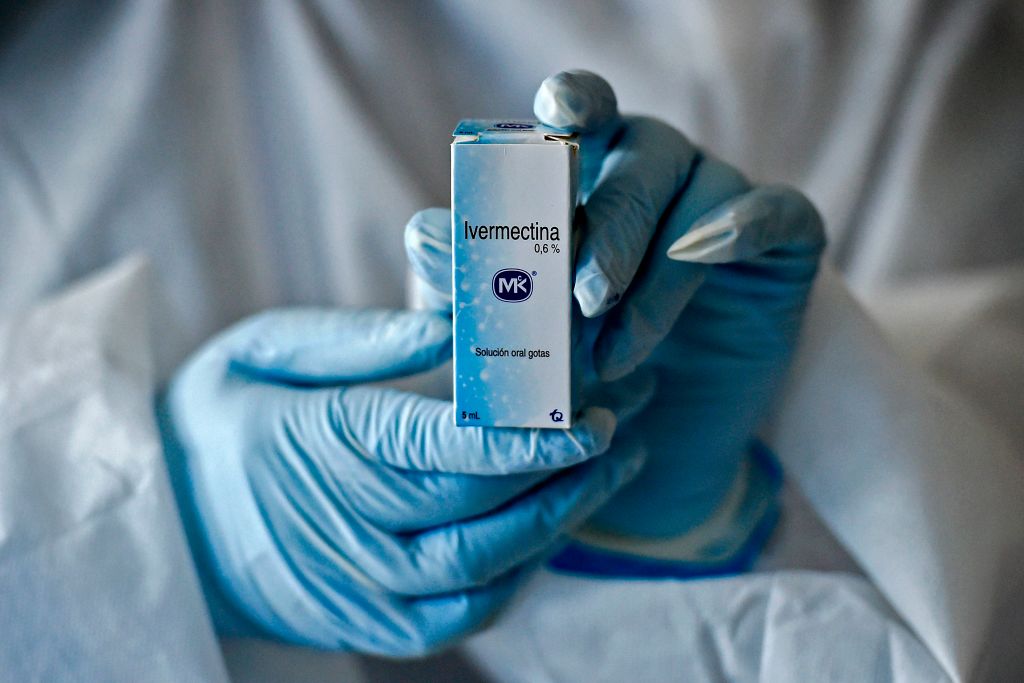 In South Africa, it is illegal for people to use ivermectin to treat or prevent COVID-19, unless prescribed by doctors, according to the Sunday Times.
The South Africa Health Products Regulatory Authority (SAHPRA), the country's regulatory agency, says the drug is only approved for the treatment of parasitic infections in animals. Yet, ivermectin has been widely used throughout Africa to treat river blindness and scabies since the late 1980s and can be bought over the counter.
Ivermectin, an anti-parasitic drug, has been used safely for over three decades in both animals and humans. It is approved by the Food and Drug Administration (FDA) and is listed as an essential drug by the World Health Organization. Some doctors have been using it to prevent and treat COVID-19.
Following a court ruling early this month, South African doctors can now prescribe ivermectin to treat COVID patients without waiting for approval from SAHPRA, according to Health Policy Watch. But they will still have to submit an application for use of the drug to the country's regulatory agency.
Opponents of ivermectin say there are not enough data from randomized clinical trials to indicate that the anti-parasitic drug should be used to treat COVID-19.
The National Institutes of Health (NIH) has updated its guidance on ivermectin after meeting with members of the Front Line COVID-19 Critical Care Alliance (FLCCC) in January, who presented "four months of data on ivermectin that has emerged since the NIH last issued its guidance on August 27."
"The COVID-19 Treatment Guidelines Panel (the Panel) has determined that currently there are insufficient data to recommend either for or against the use of ivermectin for the treatment of COVID-19," the NIH stated.
Prior to the update, the NIH only recommended ivermectin in the treatment of COVID-19 in clinical trials.
The FLCCC said in a press release on Jan. 7 [pdf] that "data from 18 randomized controlled trials that included over 2,100 patients" have "demonstrated that ivermectin produces faster viral clearance, faster time to hospital discharge, faster time to clinical recovery, and a 75 percent reduction in mortality rates."
With a surge in the demand for ivermectin around the world, medical experts advise people not to take ivermectin given to animals.