Singapore Refuses Entry to Radio Executive, Without Saying Why
August 12, 2010 3:48 pm Last Updated: October 1, 2015 7:21 pm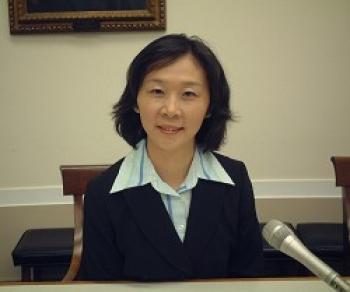 An executive of an independent radio network that focuses on Chinese human rights issues was refused entry to Singapore on Aug. 11. The broadcast network and commentators suspect the refusal relates to the Chinese regime's influence over the Singaporean government, and have decried the move as a violation of media freedom.
As of Aug. 12, Liao Shuhui, President of Sound of Hope Radio Network's Northeast Asia and Southeast Asia divisions, was being held at the Singapore airport. After being denied entry to the country she then refused to board a plane back to Taiwan, and so was detained by customs authorities. She hopes to be allowed to enter Singapore tomorrow.
Since Ms. Liao is a Taiwan national, Sound of Hope Radio (SOH) called the Taiwanese consulate in Singapore. The operator was aware of the situation, but said the reason "couldn't be disclosed." A staffer who answered the phone said, after speaking to Singaporean customs, that "they have a reason for refusal, but it's an internal affair and it wasn't convenient for them to disclose it to me."
Secretary Liu from the consulate knew more about the case, and said he had been on the phone with Singaporean authorities several times already. "We're doing our best to understand the situation, to see if there's some way we can help. I spoke to the president, she said she would wait until tomorrow. … She hopes there's still a chance to enter, but we just have to wait."
SOH is a primarily Mandarin Chinese service that reports on human and civil rights abuses on the mainland; it offers reports online, and provides a shortwave broadcast to China. In particular, the station reports on the persecution of Falun Gong by the Chinese communist regime.
It's the latter association, radio station executives believe, that has led the Singaporean government to close its doors to Ms. Liao.
Soon after customs refused entry, SOH published an editorial titled "The Singaporean Government Owes Us a Reasonable Explanation." The station's director, Zeng Yong, didn't mince words.
"If they don't provide a reasonable explanation, one can only infer that the Singaporean government is taking orders from the autocratic Chinese communists, to crush media freedom in their own country. This isn't just an issue of media freedom, it relates to another issue: the Falun Gong issue… The [Singaporean] government's attitude here is equal to helping the Chinese Communist Party persecute Falun Gong."
Mr. Zeng said that the issue was "extremely serious," and that SOH will be making representations with U.S. and European governments and non-governmental organizations to rally some attention. "We think the world should look at this, and the Singaporean government should be clear that the world is watching them."
He compared the case to Indonesia's shutting down of the Radio Erabaru, a SOH affiliate.
Tung Liwen, an associate professor in East Asia studies at Nanhua University in Taiwan, underscored the relevance of Singapore's recent actions in the international context.
"Singapore is an international city. Really, in terms of entering and exiting the country, they should have clear standards. This appears to be a case of refusing entry to someone with no real reason," he said.
"My response is: Singapore's democracy, openness, and inclusiveness are not enough. Their procedures for letting people into the country are unclear. This is a bad example. We're waiting for an explanation."