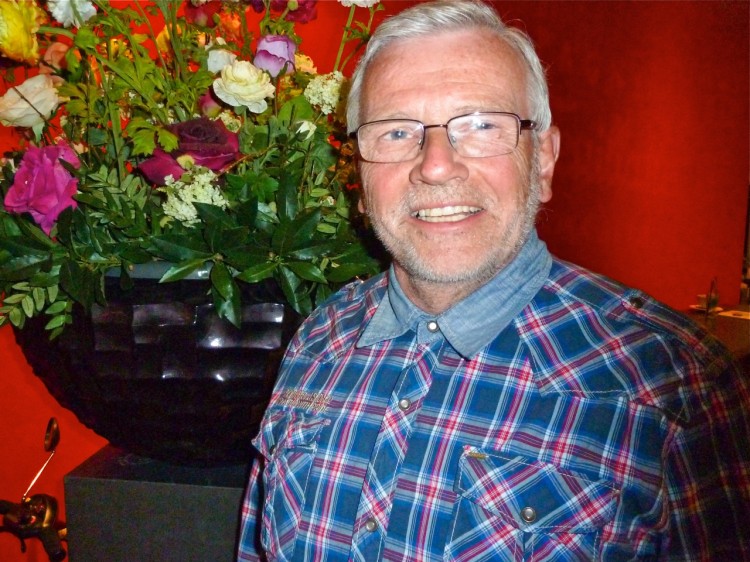 THE HAGUE, The Netherlands—Watching Shen Yun Performing Arts at the Lucent Danstheater in The Hague on March 12 gave Aad Vabri "a really good feeling."
Invited by a friend to see the performance, Mr. Vabri, the Chairman of the Board of Directors of ABF Bearings, said that although he didn't know much about Chinese culture there was something intuitive to the performance, something "that touches you inside."
New York-based Shen Yun Performing Arts is the world's premier classical Chinese dance and music company. Starting its European tour in The Hague, Shen Yun's International Company will travel to seven European cities on the European leg of its world tour.
Established in 2006, and with a mission to revive China's 5,000 years of divinely inspired culture, Shen Yun's performances have taken the world by storm, performing in nearly 100 cities worldwide on its world tour in 2012.
Mr. Vabri says the performance was so very "refined."
"It is just being lifted to a higher level, and you just feel that without even really knowing the story," Mr. Vabri said.
A Shen Yun performance includes mini-drama pieces that depict stories and Chinese legends that provide an unprecedented insight into both China's history as well as present day China.
"Whether set in the past or in contemporary China, every dance embodies traditional Chinese values. Ideals of loyalty, filial piety, and veneration for the divine are cherished and celebrated," states Shen Yun's website.
For Mr. Vabri it was the story The Dafa Practitioner's Magical Encounter that really grabbed him. The piece portrays a practitioner of the spiritual discipline Falun Dafa being encouraged by mountain fairies after being attacked by Chinese police persecuting him for his beliefs.
"I thought that was exceptionally good portrayed and with that I also got a sense of justice. These people are simply right, but are being punished," Mr. Vabri said.
New York-based Shen Yun Performing Arts has three touring companies that perform simultaneously around the world. Shen Yun Performing Arts International Company will be in The Hague March 12 and 13, before moving on to perform in Berlin from March 16-18.
For more information, please visit ShenYunPerformingArts.org.