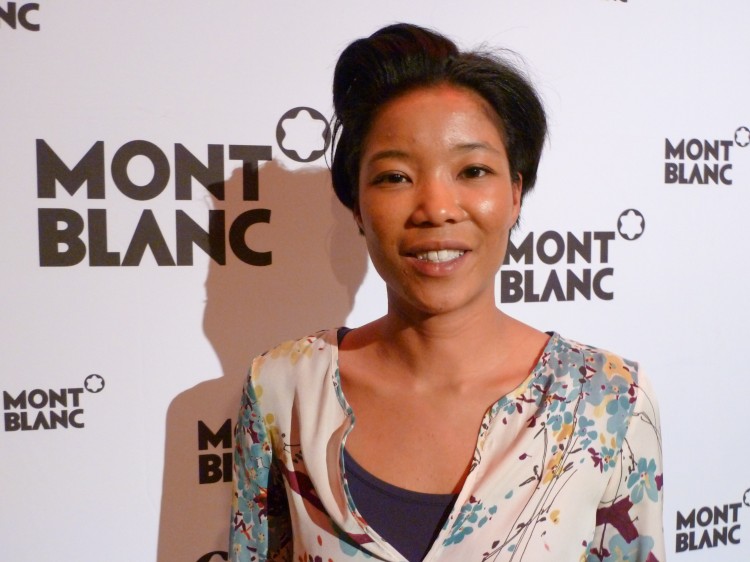 THE HAGUE, The Netherlands—Julia Aarten, marketing manager of Montblanc Benelux, said Shen Yun Performing Arts exceeded her expectations after seeing the performance at the Lucent Lucent Danstheater in The Hague on March 12.
"It was a splendid performance. I had high expectations but it even has exceeded my expectations. It was really magnificent!" Ms. Aarten said.
Being half-Korean, she says she really likes "classical dance."
Alongside classical Chinese dance, the hallmark of New York-based Shen Yun Performing Arts, the company gives a colorful display of Chinese ethnic and folk dance. China has 55 officially recognized ethnic minorities, each of which has their own distinctive dance style.
"Especially dancing in ensembles, in large groups, the synchronization and elegance it expresses is very pretty." Ms. Aarten said.
Alongside the dancing, the brilliant colors of the costumes left a deep impression on her. "Splendid, beautiful how the colors were used, nice flowing texture and lines … Very nicely done, the variation on themes and how the message was subtly conveyed," she said.
Ms. Aarten was part of a delegation from Montblanc, one of the world's leading companies of sophisticated, high quality writing instruments, that awarded Shen Yun Performing Arts with a Montblanc art patronage award.
The award was  given to Shen Yun Performing Arts at a ceremony following the premiere of Shen Yun's European tour on March 12.
Ms. Aarten said Shen Yun was given the award "because of the admiration we have for Shen Yun. It is something very beautiful, which certainly deserves the attention and recognition of a larger audience," she said.
New York-based Shen Yun Performing Arts has three touring companies that perform simultaneously around the world. Shen Yun Performing Arts International Company will perform in The Hague March 12 and 13, and then in Berlin from March 16-18.
For more information, please visit ShenYunPerformingArts.org.